Employee discrimination, as the name suggests, is all about discrimination among the employees based on a number of factors. Though the discrimination is very much unlawful there are a number of organizations that still conduct such activities and create an unhealthy environment for the employees.
If proper actions are not taken against the discrimination at the right time, this can hamper the reputation of the organization too. Whether it is a team of a few employees or hundreds of them, it is very much important to take care of the situation so that the organization does not face a bad reputation. It is much more important for a small business organization to have special attention to such situations so that it does not hamper the performance of the team and hence does not hamper the productivity of the firm.
What is Employee Discrimination?
Discrimination among the employees is entirely based on the prejudicial behaviors of the people based on a number of factors such as religions, gender, nationality, disabilities, and many others.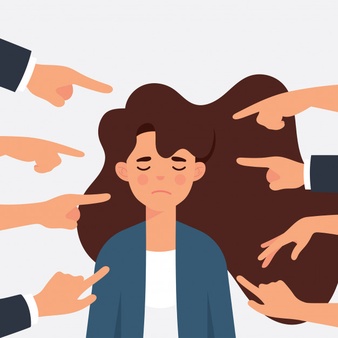 Based on such factors, a number of things in the organization can be impacted such as the hiring of the proper employees, benefits provided to them, and so on.
There are a number of discrimination laws that are there to protect the rights of the employees in an organization. The employees who can be a current worker or even a prospective worker can complain against the discrimination done and can get justice for it. But this can lead the organization to a wrong reputation and hence it is the responsibility of the organization owners to keep an eye that such employment discrimination is not taking place in the firm.
Examples of Employee Discrimination
There can be a number of ways how such discriminated people are treated in an organization or rather harassed. Some of the employees become the focal point of jokes that can hurt the feelings of the person, or also activities such as not offering promotion or increment despite a great performance and many others.
Let us have a look upon some of such examples-
1) Not giving worker remuneration or deserving benefits
2) Denying disability or maternity leave or retirement choices
3) Abrupt termination
4) Improper or partial Shifts
5) Proposal of a favored candidate
6) Refusal of the utilization of Company Facilities or Advantages
7) Partiality when issuing promotions
8) Prohibition of hopefuls from the hiring procedures
9) Off-color or racist remarks or improper jokes that cause mental stress to the employee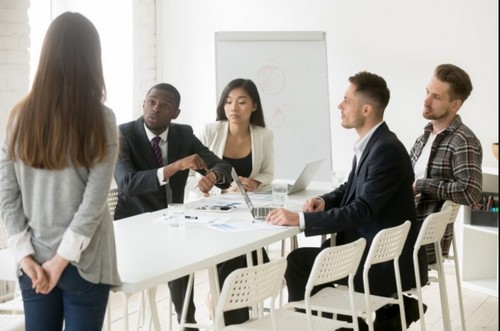 How to run a Discrimination Free Organization
In order to get a discrimination-free organization, it is very much needed that the company owners have a detailed understanding of the discrimination options and after effects. It is important to have a piece of proper knowledge about all such matters so that the owner can keep the employees away from such discrimination and can also protect the reputation of the company.
Types Of Employee Discrimination
Discrimination of employees can be of several types. There are many factors based on which employees at a workplace can get discriminated and harassed.
The Age – It has been noticed that a number of people are harassed in the workplace due to their age. If an elderly person is working with a team of youngsters, the entire team is supposed to respect the person and ethically support him or her in everything. But it has been noticed that such people are left alone or are not respected.
Sex – This is common how often women are considered to be low than men. Such type of situation is also counted in terms of sex or gender discrimination.
Race – At a workplace, employees should not be discriminated based on the race of the particular employee.
Religion – Different religions practice different customs. Their customs and practices should be not considered as a taboo and should not be disrespected at a workplace. This can be also considered as religious discrimination.
Nationality – It has been noticed in a number of places where employees are harassed based on their nationality of origin. This is also a kind of discrimination and harassment to the person.
Disability – Disrespecting and harassing someone who is disabled is also at times considered at a sin. If you are normal, this does not provide you an authority to crack jokes against those who are not. Both physical disability and mental disability harassment comes under disability discrimination at the workplace.
Equal Pay – Payment is a major factor that shows up at times whether the discrimination is done among the employees or not. If there are different pay scales for different employees and there is no justification for it, this means there is a discrimination happening based on a number of factors.
Pregnancy – There is a huge myth that pregnant women cannot work their efficiency level reduces down. If proper accommodation and environment are provided, they can put in the same amount of efficiency that others do. Hence, discriminating a pregnant woman is also an offense.
Genetic Information – Though this is something very rare, employees at times get discriminated based on their genetic information. This is strictly considered to be against the law.
Harassment – Harassment at times can be due to some other reasons too such as some internal differences in between the employees or so on. But even when the discrimination is not based on different factors, such harassment is also taken against the law.
Sexual Harassment – Today, when incidents of sexual assaults have increased so much, it is taken care that the employees can stay safe at the workplace. This is the reason any kind of activities that makes a woman or even a man uncomfortable is considered to be sexual harassment.
Avoiding Employee Discrimination Issues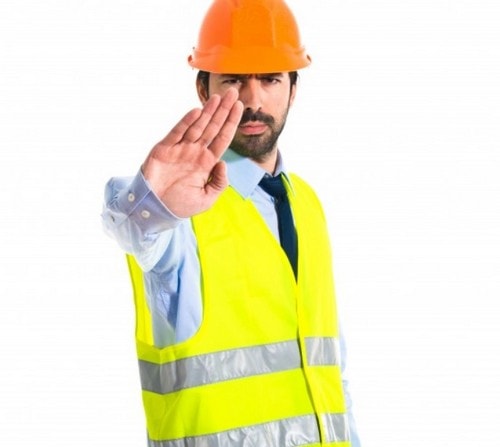 Just knowing and understanding the events of employee discrimination is not enough. It is very much important to take care so that such incidents do not take place. There are certain steps that the organizations can take so that such discrimination-related incidents do not happen at the workplace.
1) The Employee Handbook
The employee handbook is the most important thing that the employees take quite seriously. It consists of all the important details and information about the company and also about the people working in the company. It states the rights of the employees and also the benefits that they get in the organization. Apart from this, it also mentions all the important incidents that can lead the employee to trouble such as penalty.
One of the best ways is to include the discrimination policy in the employee handbook. You should make sure to include all the factors and points that makeup to discrimination and harassment of the employee. The various laws that are made against such discrimination should be highlighted in a bold way and also it should be made clear about the legal steps that the organization can take against such incidents. This can be a warning for those who may have created such a situation and also support for those how may face such a situation.
2) Employee Training
Training the employees from time to time is very much important not only to help them get productive but also to make them worth making the environment of the workplace healthy. There should be training sessions conducted on different topics such as personality development that can help the employees to gain a personality that is free from ill habits.
In many of such training, topics such as discrimination and harassment can be also taken out. The training should be conducted with two goals, to warn those who create such discrimination situations and also for those who keep silent even on facing such a situation. The training hence should be conducted in detail explaining different sections such as about the various discriminations made under various factors and so on.
The training should be clear about how the candidates can know that they are unintentionally harassing a coworker. Also, the training should be about helping the employees in knowing the way outs to seek when they are facing situations of such discrimination and harassment.
3) Taking Help Of An Attorney
If you have tried out the above steps, there are chances that such incidents may not take place at the workplace. But not all the organization does happen to conduct such steps. If somehow you get a feeling that there are some incidents of discrimination and harassment taking place, one of the best things that you can do is to get in touch with your attorney. The attorney will be the right person to judge the incident or the situation and provide you the best solution for the matter.
If the situation has got escalated to a much higher drama, there will be no other option other than lodging a complaint against the people who have created such a situation. But if you have got a hint about it initially itself, you can talk to your attorney to know how to tackle this and how to suppress down the conditions. This will help you in not dealing with different legal activities and also your organization name and reputation will also stay safe.
Conclusion
Employee discrimination is not talked about much but is a massive thing that can ruin the reputation of the organization in a single strike.
Hence, it is always necessary to keep a check that such things are not happening in the workplace.
Understanding the various types of discrimination and educating the employees in the right way is the best way to deal with such situations and protecting the reputation of the organization.
Liked this post? Check out the complete series on Human resources