Teamwork is the hallmark of any organization. Rome was not built in a day and it is the case with a good team.  It takes special care and nurturing abilities to place the proper blocks in its right place and find the perfect fit.
Open communication, a feeling of trust, the zeal to do something better, aligning with its teammates on a proper note, respect amongst each other and working together are important facets of a good collaboration. The business organization is all about continuous evolvement and regular upheaval and it is possible by improving collaboration in the workplace.
10 Ways to Improve Collaboration in the Workplace
1) Leadership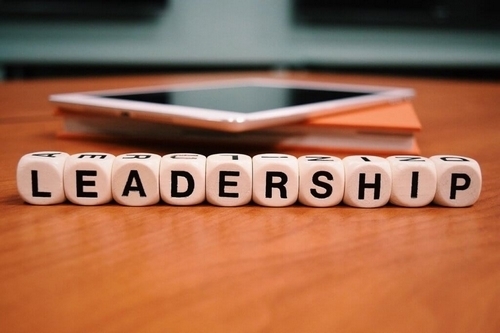 We always hear the words lead by example and it is true in case of a professional environment. Until and unless the leader has the vision and direction to take his group forward his team cannot create its own personal identity in the scheme of things.
Getting every team member on board every single time is not an easy task and a good leader is always finding ways and means to improve his workplace communication. He has to be understanding but firm in his dealings as the whole project is ultimately his responsibility.
Leadership is all about encouraging team members, being supportive, and guiding them through ups and downs, handling losses with smiling face, encouraging every member to put its best feet forward, standing in front of his team during any issues and behind the team while acknowledging praises.
2) Healthy competition
Healthy competition amongst team members will improve collaboration in the workplace as each individual would be striving to do better than the other.  A good team leader encourages competition but is always on the look-out whether it is healthy or destructive.
He can easily guide his team towards better understanding so that all individual aspects become a single entity at the end of the day. A leader must emphasize the point that it is the team that is important and not the members individually and hence our dealings should be honest and transparent with each other.
The role of every member must be defined and due emphasis must be given on collective responsibility of the team. It is the team leader which makes the position of every member clear so that they do not step on the toes of others accidentally or knowingly.
3) Recognition and rewards
A good leader appreciates all the workings of its team members and encourages them to do better for improving collaboration in the workplace. He can show his appreciation in terms of oral approval, public recognition, recommending a member for monetary rewards and for promotion.
A team which is aware that its leader will appreciate and recognize their efforts work much better and becomes stronger and efficient in its professional dealings. They acquire the self-confidence to move forward and achieve better things in life. In order to secure long-term loyalty and success, the forward-looking enterprises have started several recognition programs where due recognition is offered for exemplary services.
4) Interdependence
It is the team which matters not a single entity. Success and failure are a part of the team and not of its individual members. Harmony and trust within a team can only be accomplished if there is interdependence amongst its components.
Success is easily achieved via mutual support, good understanding, thriving competition, open communication, and healthy cooperation. A good leader encourages its team to think about all the members collectively instead of only themselves so that every one of them can move towards a common goal. Interdependence results in a stress-free atmosphere where the persons have more work freedom but are aware of and accountable for the work they do as a team.
5) Encourage feedbacks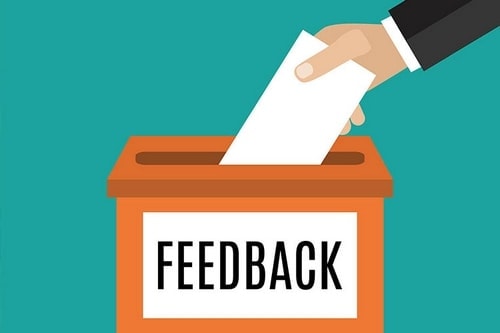 You never know which member of your team is not in accord with other. Start a program where everyone is encouraged to speak openly about him and others. Make sure that it does not turn to a grievance center. The talks should be healthy and in such a way that they can remove any friction between the members.
A team leader can also encourage his team to speak to him on a personal basis so that if any employee is hesitant to speak in the common room he can do so now. Feedbacks can make the organization aware of the happenings inside and give them an opportunity to rectify any undue dealings and complaints. It creates an excellent working atmosphere where each and every staff member feels valued and secured.
6) Celebrate success
Celebrating the success of a team or the completion of a project brings everyone close and encourages a feeling of happiness.  It enhances contentment, encourages the team to come closer and opens a feeling of togetherness.
It is not necessary that every celebration should be on a larger scale. You can simply write about it on your office board and praise the people concerned as an encouragement to do better. Casual get-togethers for small teams are also the norm of the day where each member has something good and thankful to say about other.
If your team has achieved something big the top brass can include a small appreciative token that is handled personally to show recognition.  Celebrations have the tendency to break down barriers and participating in a winning situation boosts the morale of every member.
7) Fun and games
Games are fun. At least 90% of us are interested in fun games and sporting events. It is one of the best ways to relax guard and enjoy. Games have proved their worth time and again by healing old wounds and forging new relationships between two individuals.
Top business houses encourage at least one fun day per month where every employee can be a part of any sports be in playing or supportive capacity. Brainstorming together for a much deserved win during an event can bring the members closer.
8) Take a proper break
Working non-stop can sometimes make you stagnant. Our body, as well as the brain, need the time to rest and recuperate. In order to improve collaboration in the workplace, a good leader will encourage his team to avail themselves of the holidays due to them so that they can come back with a fresh mindset.
If you are unable to go on a longer holiday at least take time to take a break for one day or a weekend where you can sit back and relax with family and friends in informal settings. This also helps in rationalizing your decisions and thinking with a brand new perspective.
9) Socializing outside the workplace
Socializing with team members is an excellent idea as it encourages trust and harmony between them. It creates a relaxing atmosphere where they can let their guard down and mingle with each other quite frankly.
This creates a bond and encourages them to open up for any issues that may be hammering at the back of their mind. Socializing can be organizing an event, participating in social activities, going to a theatre, going out for lunch or dinner or simply meeting over a drink. This encourages interdependence and collaboration within a team and its members.
10) Open communication
The teams which encourage open communication between its members are happy and satisfied. The healthy and productive atmosphere is because of sharing ideas, being receptive to criticism in a good way, gelling together and thinking about the welfare of the team and not about personal achievements.
The advent of new and better technology has resulted being face to face with any member from anywhere to everywhere and it encourages people to deal with issues on one-to-one basis immediately. The top brass encourages all teams to take part in open houses so that they become more forthcoming. Any related issues can be dealt with easily if the communication channels are open and receptive.
Above were all the steps you can take to Improve Collaboration in the workplace and to have a better and more positive worplace. Hope these tips help you.
Topic of Human Resources
Alternatively, check out the Marketing91 Academy, which provides you access to 10+ marketing courses and 100s of Case studies.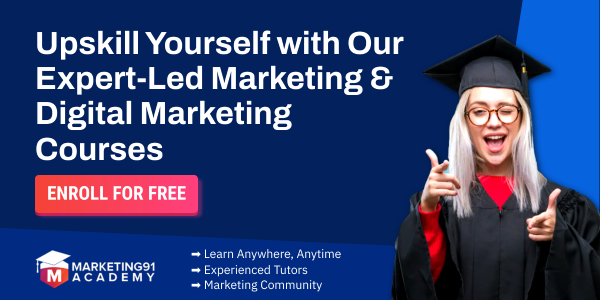 Liked this post? Check out these detailed articles on