Employees are one of the essential resources of an organization. Companies spend a lot in the recruitment, hiring, and training process of their employees. Therefore, every employer wants to retain their employees for as long as possible. However, in the current changing work environment, companies find it challenging to keep their employees. Several factors affect employee retainments, such as employees' satisfaction at work, their loyalty towards the company, and employee engagement at work.
Low employee engagement is one of the main issues faced by organizations of different sizes worldwide. In this article, we will learn about employee engagement and a different strategy that can be used to increase employee engagement.
Definition
Employee engagement strategy can be defined as a workplace approach in creating a suitable environment and work conditions so that all the organization members feel connected with the organization.
When employees are engaged, they don't just come to the organization to perform their duties, but they give their best every day and make efforts to achieve the organization's goals and objectives.
What is an employee engagement strategy?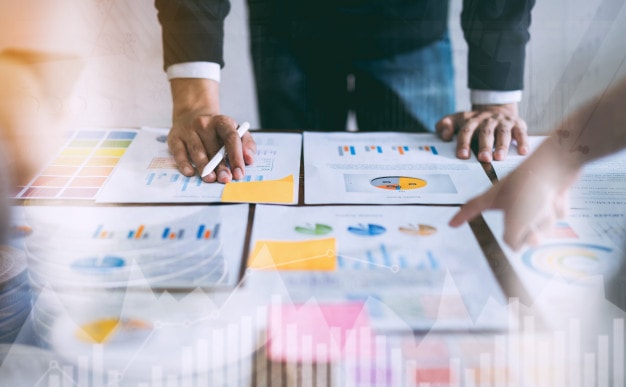 Employee engagement is the involvement of employees with the organization and their work. Almost all employees have different experiences in the workplace. They have been in jobs where they wait to get out of the situation, and have also been in positions where they can't wait to work the next day. The experience they get at the workplace is mostly affected by their engagement at work.
Employees' engagement at the workplace is measured by their involvement in work and by their dedication towards their organization. You don't need to give instructions and keep an eye on engaged employees all the time.
Engaged employees do their work with 100% dedication even when no one is looking at them. They don't just work to earn their paycheck, but they work to help the organization achieve its goals.
On the other hand, disengaged employees are a burden for an organization. They do their work so that they look busy with their employers. Their motivation behind going to work is to earn a paycheck and stay employed.
There can be several reasons for when employees feel disengaged at work, such as when they are not appreciated for their work,  when they think their ideas and views will not be valued, and when they feel disconnected.
Strategies to achieve employees engagement at the workplace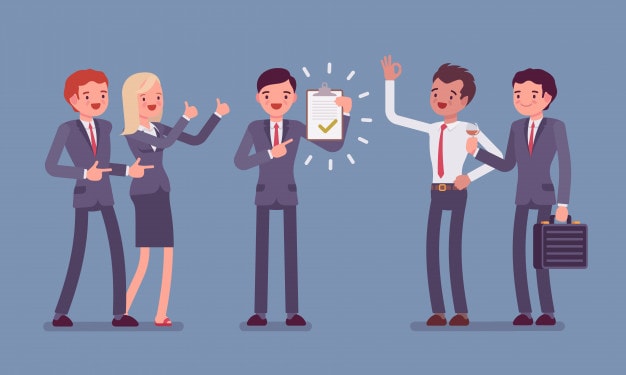 An employee engagement strategy is an approach that an organization can opt to increase employees' engagement at work. Many HR managers make the mistake of thinking that employees' engagement can be increased by giving them hefty packages.
However, money might help you keep employees for a long time, but it can't ensure employees' engagement in their work.
In 1990, professor William Kahn listed out three core elements that make the employees engaged at work.
The following are the three elements that make an employee engaged at work.
When employees feel that their work has some meaning and makes a difference in society or the organization.
When employees feel secure, confident, and appreciated at work.
When employees are respected, trusted, and valued at the workplace.
The above three core elements increase employee satisfaction and thus improves their engagement at work. In this section, you will learn about different employee engagement strategies that you can opt to enhance employees' participation in the workplace.
1. Recognition
Recognize your employees for the work that they have done. It is one of the most straightforward strategies with a huge impact. Many organizations review their employees' contributions annually and appreciate them either in the form of monetary benefits or verbal appreciation.
However, this is not enough. It would be best if you did not wait until the end of the year to appreciate your employees. The work they do daily matters, and you should also appreciate their efforts and achievement regularly.
The benefit of recognizing your employees in real-time is that they will remain motivated throughout the year and put their 100% effort into every work they do.
You can recognize your employees in-person as well as publicly. For example, highlight their achievement in the workplace newsletters or through team email or go to their desk and say some appreciative words for their contribution.
In addition to this, you can also design a reward system where an employee will be rewarded when they perform something extraordinary. All in all,  appreciate your employees for their achievements regularly.
2. Know about what your employees think
Companies spend a lot of time and effort learning about the views of their customers and their management. But they usually ignore it to learn about the opinions of their employees.
If an organization can survive without its customers, then it can't grow without its employees. Therefore, learning about what your employees think is as important as learning about your customers' views.
Communication between upper management and employees is crucial for the success of your business. Surveys and questionnaires can be used to learn about the views of your employees. However, just getting surveys and questionnaires filled is not enough. It would be best if you also act on the information that you gather using them.
Collect information through surveys and questionnaires. Analyze this information and make notes of all the essential information that you learn by conducting a survey. However, your work doesn't end here.
Consider surveys as an opportunity to increase the engagement of employees. Therefore, when you have results ready, conduct a formal or informal meeting.
Discuss the information that you obtain from the survey with your employees. Discuss the issues with them and ask for the solutions. In this way, you will not only learn about their views but will also increase their engagement.
Employees will feel empowered and valued when you will ask for their opinion and act upon it. Thus, they will take more interest in their work.
3. Make an employee engagement committee
By creating an employee engagement committee, you give the task of maintaining employee engagement to the employees. The employee engagement committee should include employees from different levels and the employees who are passionate about their work. The committee members are the people who work among the other employees and have a real-time experience of what they feel.
The committee's role is to point out the issues that create employee disengagement and then come up with strategies to increase the engagement of employees at the workplace.
The members of the committee should be selected carefully. Before electing people to be part of the committee, you can call for employees who want to volunteer. The employees who volunteer for the work are the employees who are passionate about the work.
After determining issues faced by different employees, the committee can develop solutions and discuss them with the management. The solution that management feels is right for their employees should be implemented.
4.Make the use of group learning strategies
Group learning training sessions have always been an integral part of every organization. These training sessions are not only useful in upgrading the skills of employees but are an excellent means to increase employee engagement at the workplace.
Through training sessions, employees get a break from the mundane work routine. They get to learn and spend time with their team members. To make these sessions more active, the employees who interact rarely should be put together for the training session.
In addition to this, the trainer conducts the sessions in such a way that all the employees are involved in the activities that take place during the training.
5. Enhance workplace engagement by offering work-life balance
Work-life balance plays an essential role in the engagement of employees in their work. Personal life and professional life are two main factors that decide the stress level of an employee. An employee will feel more engaged at work if there is no stress in his personal life.
However, it is not possible to eliminate all the personal problems of employees. But there are a few efforts that an organization can make to minimize an employee's stress back at home.
For example, providing health insurance to the employee and his immediate family, giving them the freedom to work from home when they need, and sponsoring their children's education are a few efforts that an organization can make to provide work-life balance to employees.
Helping employees to deal with their stress might cost a little extra to the organization. But this will pay them back in the long run.
6. Provide perks to employees
It is not necessary that the incentives and perks provided to the employees must be in monetary form. There is no secret that people like perks for the hard work that they put in their work. The perks like sponsorship for educational programs, gym membership, free health checkup, or a short vacation can be given to employees.
In addition to this, make small efforts to make your employees feel comfortable for the entire time in your organization. For example, installing a coffee machine so that they can have a cup of coffee any time they want. Taking care of a small need as coffee can make a huge difference in increasing employees' engagement.
7. Regular communication
Insufficient communication among the management and employees of an organization also makes employees disengaged at work. Make sure that there is a middle person that establishes communication between both management and employees working at the front level.
Communication can either be digital or verbal. But the purpose of the communication should be to keep both management and employees on the same page.
8. Focus on the individual working style of each employee
Not all employees are the same. Therefore, using the same strategies for all employees will not be enough. Some employees work better when they work independently and others who work better when they work in a group.
Understand the work preference of each employee and provide them opportunities accordingly.
Conclusion
Employee engagement plays an essential role in the success of an organization. If employees are fully engaged and satisfied with their work, then automatically, their productivity will also enhance.
Implement any employee engagement strategy or a combination of any of the strategies mentioned above to increase employee engagement.
Liked this post? Check out the complete series on Human resources