Although finding and hiring employees in any company is seen as an easy task, it is not as perceived. For the success of any company, the management team should clearly come up with the qualities they need in employees. However, regardless of age, gender and pay, all good employees have certain similar qualities. Here are 8 qualities of employees which most management teams look for.
1) Hardworking
Hard work results in gains which cannot be replaced by anything.  Employees who are not hard working will always invoke the manager's fury. Employees who only work hard for a certain period and then lose the pace are not hard working. Hard working employees are those that are ready to put in their extra time and effort in the completion of assigned projects.
Since the foundation of an organization depends on hiring employees who are industrious and result-oriented, hard work is one of the qualities of employees which most management teams look for.
Apart from hard working employees executing their duties, they deliver beyond the expectation of the organization or assigned duties. Hardworking employees know the importance of hard work to themselves and their organization, as it is the differentiating factor of successful and unsuccessful organizations.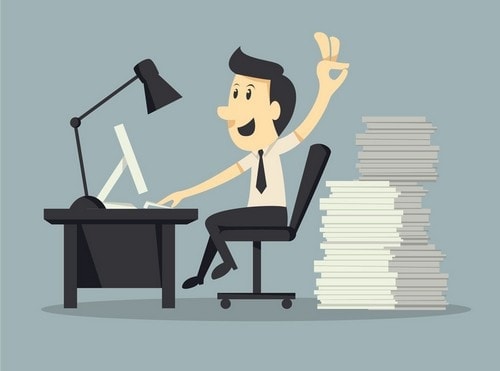 2) Positive Attitude
An employee who is termed positive has a good attitude. Besides, positive employees are friendly and ready to help their co-workers, clients, and customers. One of the important qualities of employees is a positive attitude which can help the company in dire times.
Nobody likes spending time with someone who is unhappy and pessimistic. Both the manager and the coworkers love people who are always optimistic and smiling, irrespective of the situations. Since happiness and positive behavior are contagious, they always light up the workplace, thus employees work efficiently and happily. Basically, to achieve the goals of an organization, management teams look for positive employees.
3) Experience
Experience is vital in every company, as it is the shortest way to realize the goals of the company. Management teams look for experienced employees because they enable them to deliver quality work within a short time, rather than hiring inexperienced employees, who will take months to train and deliver to the expectations.
Besides, experienced employees are confident with themselves, thus giving better results in their projects. Additionally, employees with experience have faith in their talents and abilities, thus attracting more customers to the company, due to their assurance and way of interacting with clients. Beyond a point, experience becomes a mandatory quality of the employee which the management team looks for.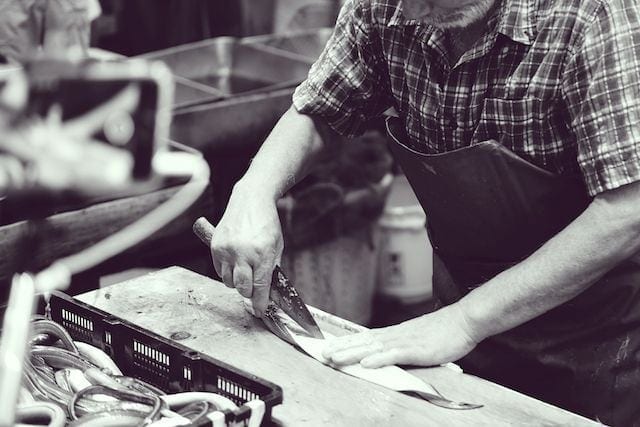 4) Ambitious
Ambitious employees are an asset to any company because they are go-getters who take initiatives of ensuring their assigned duties are delivered to the expectation or more, irrespective of the situation. One of the reasons why management teams go for ambitious employees is the fact that they will always go beyond the expectation to enable the company in achieving its goals, as they climb the corporate ladder. Such employees can perform very well in leadership roles.
In addition, such employees have higher expectations and goals, in which they put their best, as they yearn to grow in their career. Their ambitions give them the go-getter attitude, openness and creative ideas, all beneficial to the company. Nevertheless, ambitious employees should have some sense of emotion intelligence to avoid isolating other workers as they chase their goals.
5) Responsible
Management teams will always go for responsible employees, because they take full responsibility for their tasks, without blaming others when faced with problems.  Responsibility is measured with simple things like keeping time, which most employees neglect.
Responsible employees consistently work hard, and the manager does not need to keep on pushing them to ensure work is done. Also, responsible employees in a company tend to create a model in their line of work, which other employees follow with ease, making the company run smoothly.  Therefore, the manager does not necessarily need to present for the company to deliver quality products and services to their customers.
A key criteria here is that management means delegating responsibility of tasks to someone else. So the more responsible people you have in your organization, the better is the task delegation and the overall performance of teams. Hence, Managers always look forward to hiring responsible people.
6) Team-spirit
One of the most critical skills that management teams look for today is the ability to be a team player.   For any business or industry to succeed, the ability of an employee to work with others in a team is necessary. Apart from performing well as individuals, many companies want employees who can also perform as a team.
However, for a team to perform, the employees should have good social skills, be tolerant and patient with each other. The advantages of having good team spirit are an improvement of employees working relations and work getting done faster. Overall team dynamics and office politics also play a crucial role in the performance of the team.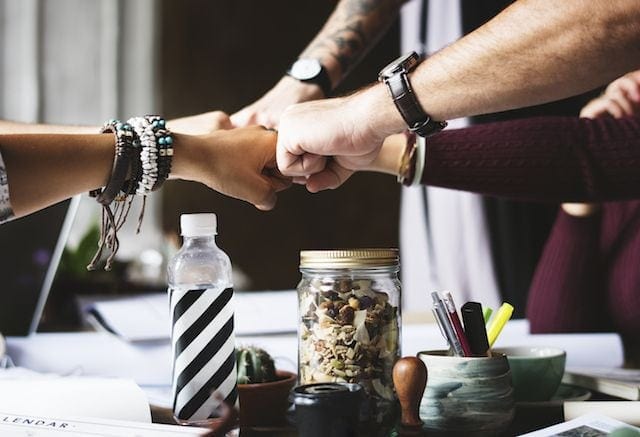 7) Creative and marketable
In the world of business, every company is in need of smart people to prosper and grow. By being smart, the employee is in a position to solve problems swiftly. To improve the productivity of the company, the management team will choose creative employees, because they are in a position of experimenting new things, thus reducing redundancy at work.
Many areas such as Logistics, supply chain, store management, customer service etc need creative employees who have unique solutions to everyday problems. Such insight helps the company in optimizing the processes.
Also, the employees should be marketable and presentable to clients. The employee should be in a position of representing the company in an impressive manner to the clients.
8) Honest
An honest employee is always stable in his or her role. If an employee has all the best qualities but lacks integrity and authenticity, he/ she are incomplete.
A perfect example of honesty is having a sales manager who gives the right sales forecast or at least a forecast which is a close ball park figure. However, in many companies, fraud cases have been observed where managers gave very wrong supply figures or even tampered with sales orders just to keep their jobs.
If the performance is bad, the management will understand. However, If you are dishonest, you won't get a second chance in the complete industry. Besides this, dishonesty sets back the firm badly. The confidence of managers is also shaken on whether to trust other employees or not.
Thus, to avoid trouble, management teams looks for honest and forthright employees. Dishonest employees are never stable, as they will never be transparent to their managers and clients. On the other hand, honest employees are transparent and they make other workers and clients happy.  Besides, they are stable in their positions, serving diligently to their level best.
To avoid dishonest and unstable employees, management teams should know the previous employer of the employees, their duration of stay and reason of quitting.
Apart from the 8 qualities of employees that management teams look for, there are other qualities that managers can consider, based on the job positions. Among them are communication skills, passion, and leadership qualities. Qualities of employees determine the success of an organization.
Liked this post? Check out the complete series on Human resources