Outplacement is defined as a support service that is offered to former employees so that they can search for other employment opportunities. The organizations often pay a consultancy agency or firm for consultant services, which include workshops, training materials, practical advice, and psychological support.
If you are looking for outplacement meaning, then it can be described as a process to find new jobs for the employees at all levels, from workers to corporate employees who have been laid off.
This is typically for a specific period so that the employee can find his feet in the bargain and hopefully also find a viable job opportunity. The time limit is of a few months; in some cases, can extend as high as twelve months.
Outplacement consultant services can be delivered either through group sessions or one-on-one individual talks with the help of topics like job search skills, career evaluation, career guidance, developing networks, job market targeting, interview preparation, negotiation, and resume writing, etc.
Benefits of Outplacement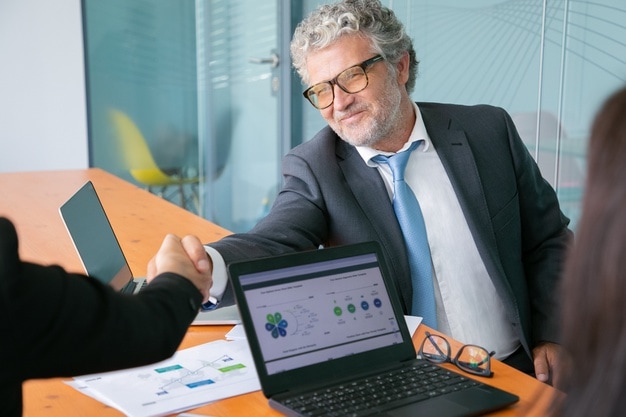 The benefits are as follows-
These services are considered beneficial from the employee's point of view as it lightens his emotional load that is the result of job loss.
These services act as a therapy against the feeling of helplessness, fear of the unknown, anger and insecurity, etc
This service is a credible way of finding employment.
The services act as a shield to the laid-off employees as it promises to take care until they find another job opportunity
Offering services to former employees is considered beneficial because it is supposedly the right thing to do. The company is, at such times, fulfilling its moral obligation.
When the existing employees see that the organization is trying its level best to take care of the employees even if they have been laid-off, it creates positive vibes in their mindset. This shows that the organization is with its workforce in thick and thin. The employees also reciprocate by working harder and giving their best. There is an increase in the levels of productivity and efficiency that benefits the organization as a whole.
These services build a healthy relationship between the employer with the former employees who will not bad mouth the company at a later date.
It also creates a healthy relationship with existing employees that result in a low rate of employee turnover and a high rate of employee retention
The world loves organizations that show an ethical responsibility and best intentions to the employees that have given their 100% to them at one time or another. It boosts brand visibility in the consumer market
These services are a means to receive valuable lessons as well as new skills and know-how from trained individuals who have the knowledge and experience to guide you through rough terrain. Top agencies offer several related services that prove highly beneficial to the participants of the program in later days
Offering these services to former employees is considered a good move in terms of public relations. It will help in retaining employees who are the best in their field and attracting top talent when the organization starts hiring
Employees are one of the most cost-effective brand ambassadors of an organization. When the firm is ready to pay for the services, it will encourage employees to say positive things about the company.
Paying for these services is no doubt an additional expense for the company, but if you think long-term, it is also a beneficial investment. The employees cannot claim that they are unhappy with the firm and demand litigation, nor can they ask for unemployment claims.
Disadvantages of Outplacement
One of the main disadvantages of offering these types of services to former employees is that there is an increase in the expenses of the organization.
This service is not cheap, and the organization will have to spend a good amount of money on the employees who have already left the firm and are theoretically and practically of no use to them
Common mistakes associated with the outplacement process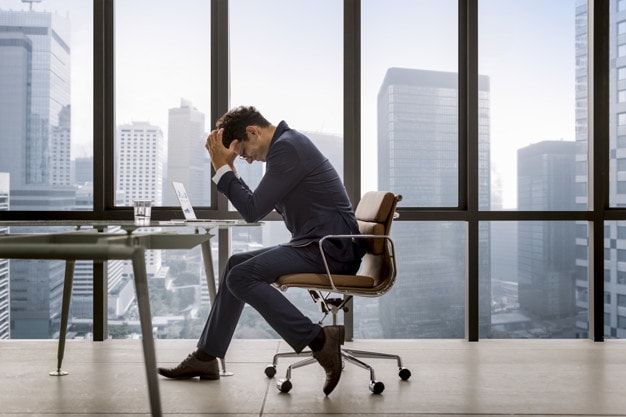 Some common mistakes associated with this process are as follows-
1. Including it in rules and policies 
If a notion is variable, then it is up to the discretion of an organization whether they want to offer it or not. Still, as soon as it becomes policy or is included in set rules, the firm is obliged to honor its commitment.
Outplacement is an additional expense for the firm which it might want to offer to a selected few only. Do not make the mistake of including it in your company policy and writing about it in the employee handbook or employment contract. Treat each case based on the surrounding scenario and act accordingly
2. Ignore and do nothing 
Most organizations consider such services a waste of money. They do not want to incur additional expenses and thus do nothing at all for the employees who were laid off. This is a severe mistake as they might be saving a small sum now, but this move might result in long-time repercussions.
Employees will start bad-mouthing the firm, and it will put a dent in the brand image. The organization will also open itself for future litigation and unemployment claims from disgruntled employees
3. Wrong assumptions 
Another common mistake an organization is prone to make is assuming that the employees will either not want these services or everyone in the firm will want it. Both scenarios are wrong.
The employee should have the option of either choosing or declining the services. If the employee is forced by the organization to accept or decline against his wishes, it will be a serious mistake.
Give the employee a choice after informing him of the pros and cons of the move if the firm is interested in avoiding such a mistake. If the employee is not interested in these services, offer him the equivalent cash of the service cost as additional severance pay.
4. One-size approach 
Some organizations try to be too fair and offer the services to every employee even if he has been working for a short duration or is at a very low level. Suppose the total cost of this service is 4000 dollars, then why the organization will try to spend it on someone who has been in the company for say, five months, or is earning less than 2000 dollars per month?
It is a mistake to take a one-size-fit approach, and to rectify it, the organization should keep its priorities intact and first look at all the aspects and then act accordingly.
5. Negotiation with a consultancy firm 
Do not place your trust in a consultancy firm without looking at its credentials and going through its activities in the last few years.
If you are laying off a large number of employees, then use this leverage to negotiate the terms and conditions. Ask for discounts on services, more personal time with consultants, and personal guidance so that the employees can get a better deal.
Conclusion
The outplacement consultant offers the best outplacement services to individuals who are looking for a new job or start a business of their own. They provide guidance, structure, support, and a boost in morale to the former employees.
Outplacement consultant services should be proactive where the organization gives proper thought to the process and offer the best options to its employees who were laid off for some reason or other.
Liked this post? Check out the complete series on Human resources