Bereavement leave can be understood as a paid leave that an employee can take at the time of death or funeral of his or her immediate family member.
The immediate family here includes wife, husband, child, stepchild, parent, brother, sister, stepbrother, step-sister, step-parent, grandparent, grandchild, the person who has served as a parent, sister in law, brother in law, or any individual living in the household as the employee.
Most of the time, full-time active employees are eligible for getting the benefits of the bereavement leave policy of an organization.
This post will take you deep into what is bereavement leave and help you understand all its key quirks, so let us get started right away-
What is Bereavement Leave?
Life is unpredictable, and no one knows what's going to happen in the future. Death is uncertain, and losing a loved one is never easy for anyone. The productivity of the employee decreases during this period. Many organizations offer bereavement leave for such unpredictable situations.
So, bereavement leave is an off which the employer offers to their employees when someone is related to an employee dies.
The employee needs some time to spend with their family and prepare for the funeral; hence they require bereavement leave. Though there isn't any law that grants employees the right to bereavement leave but many organizations promote this.
Employers often offer bereavement leave to their employees based on the mutual contract between them.
Hence, most of the organizations have their bereavement policy and offer leave to their employees on terms. Let us understand more about this in the later section of this article –
Why is Bereavement Leave important?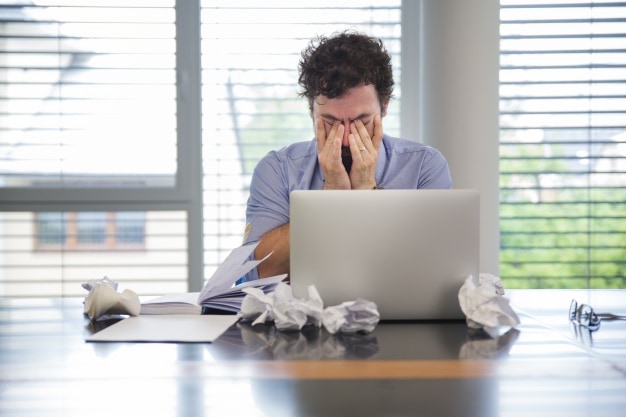 The worst an employee can expect from their employer during the bereavement period is more work pressure.
There's no denying that work is essential and to ensure proper ROI, businesses need their employees to work harder on the projects. But in the end, we all are humans, and we all have emotions. Working in the bereavement period is among the most challenging thing that a person can do.
Even unpaid leaves during this period will serve the purpose because that's the time that any person would want to spend with their family.
Undoubtedly, it would create a loss for the business, but emotional support during the tough times is what makes us human. To make the relationship between employer and employee stronger, it is essential to assist them during such difficult situations.
Grief support is among the best qualities that an employer should possess and assist their employees with it. An employee needs time to mourn, prepare for the funeral, be with their family, and so on.
Moreover, the employee may also suffer from a lack of concentration, anxiety, depression, and other mental issues. Hence, bereavement leaves become a must during such a situation, and the organizations need to support their employees.
How does Bereavement Leave work?
Every organization has its bereavement policy, and it may not be similar to other organizations.
Hence, if you are the one who wants bereavement leave, then you must check your company's policy towards this. The duration of the leave and other factors depend on the policy that your company has already framed.
Often organizations offer three types of bereavement leave – paid, unpaid, and work from home. Your bereavement leave's type entirely depends on your organization's policy.
The policy helps in stating the company's guidelines for such times and without any confusion. There are situations when the organizations offer extended leave as well to give their employees better emotional support.
Though most of the organizations offer bereavement leave for 3 to 5 days, it could be extended as well in certain situations. It depends upon the employer; however, they consider – relationship with the deceased one, cause of death, time is taken for arrangements of the funeral, the mentality of the employee, and so on.
These factors come together to define how much leave you will be offered.
Most of the organizations offer bereavement leave on the death of a family member only. Still, specific organizations extend this beyond the family and offer bereavement leave on a friend's death as well.
How to take a bereavement leave?
Before enquiring about this question, you must ensure that you are eligible for bereavement leave. According to most of the company's policy, if you are within the organization for more than 30 days, then you are eligible for bereavement leave. Though most of the organizations offer bereavement leave only when a family member dies, there are some exceptions as well. You must check the company's policy before making a call on bereavement leave.
Most of the organizations consider a phone call or mail during such challenging times; if not, you should consult with your HR department. Moreover, organizations do understand the grief of their employees and consider any form of information. It is advised that you should consult your HR department as soon as you join the organization to have a clear action plan.
Role of the employer when an Employee mourns the Loss of a Family Member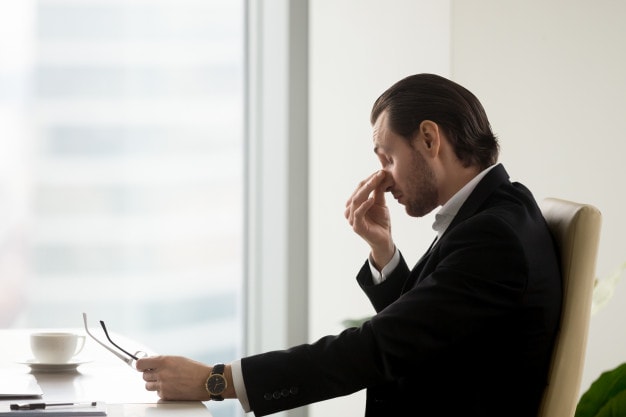 Empathy is the best medicine – indeed, it works.
However, no law defines the role of an employer during the bereavement period, but being empathetic is no harm.
We want the best from our employees; we should always try to give them the best when they need it. Employees also expect the best from the employer.
Before taking any step towards the employee, it is a must to put yourself in the shoes of your employee. You must try to understand what they go through during such situations.
Grief is never easy, and empathy, along with respect, can do wonders during such time. It is ideal to ask yourself as an employer – what type of employer you want to be? Do the emotions matter to you? What would you expect during such a situation? Your decision will be easier.
The same employee who you treated well during their tough times will revert with better productivity and will compensate the leaves in the best manner. Hence, as an employer, it is important to help them when they need us.
Small businesses and Bereavement Leave 
Bereavement leave and small business is a difficult thing to understand.
Most of the small businesses are close-knit; hence the employer holds close relationships with their employees. In such situations, the bereavement policy of the business is suitable to the employee.
However, small businesses can't offer so many leaves to their employees due to their nature of business. In that case, it may become challenging for the employees to get bereavement leave.
Bereavement policy varies from business to business, and two policies may not be the same. Losing someone is never easy, and it takes a lot to get back to normal. Hence, bereavement leave is crucial to ensure better productivity of the employees.
Final Thoughts!
On the concluding note, we hope you would have understood that companies include Bereavement Leave policy for providing paid time off to their employees at the time of the death of an immediate family member.
It is, for sure, one of the most cordial, effective, and humane ways of supporting employees during their most challenging times.
It offers the needed flexibility to your workforce, plus it is also a good employee engagement strategy.
How important do you consider bereavement leave for an organization? Do you have some suggestions for the current bereavement leave policies of different companies? Share your views with us in the comment section below.  
Liked this post? Check out the complete series on Human resources