An effective management system should provide each one of its employees with a job description, code of ethics and performance standards. Employees should be made to understand the rules, regulations, and policies of the organization. All these are meant to govern and guide the employees towards exceptional performance, maintain good ethics as well as a discipline at work.
As a manager, it is your responsibility to ensure that employees are on their best behaviour and perform well at all times. It is also your responsibility to identify outstanding performance and reward it, to acknowledge acceptable behaviour and to also identify unacceptable behaviour and give due punishment.
Employees sometimes need to be monitored to be on their best behaviour and to perform as expected. Otherwise, cases of performance issues and misconduct will be a menace in your department and organization at large.
So how can you improve employee discipline in your organization? Below are some discipline steps that you can take to deal with employee discipline and performance problems.
Note: the steps are listed from the least to the most severe.
Verbal counseling
The moment you identify a performance problem or if someone has developed attendance issues or even if an employee isn't exhibiting appropriate behaviour at work, it is time you take corrective measures.
Verbal counselling is the first and least severe disciplinary step. It requires you to counsel the employee in question immediately a problem is identified. You can choose to do this in the open or call them in your office to have a formal talk regarding the wrongs that you have noticed about them.
While you are at it having a formal counselling session, it is important to start a dialogue with the employee to figure out why their performance or discipline is deteriorating. This is especially useful if something has changed, for example, the employee's attendance has always been good, and then suddenly they start being absent.
Keep in mind that this isn't the right time to jump all over the employee and immediately threaten termination, you need to find out what is going on, help if you can, and then get the employee back on the right path. You also don't need to drag this out for months, attendance issues either improve immediately or you will be taking the employee into the next disciplinary step.
Written counseling
When you set out to correct an employee's performance or discipline problem by giving a verbal counselling and it doesn't seem to yield the results you were hoping for, the employee just isn't improving enough and it has become apparent that nothing is going to change. Now you will need to issue written counselling.
Usually, organizations give two written counselling and a final written counselling before termination. However, it is also plausible to give one written counselling, a negative evaluation and then termination. The key is to be consistent within the organization and to decide what fits your organizational culture.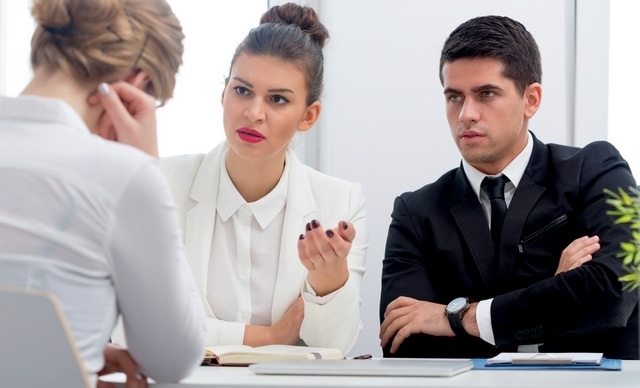 In a counselling document, refer to other conversations or performance improvement plans including the dates these sessions have occurred. Then be very specific about what needs to improve, by when and what will happen if the improvement doesn't occur. Be clear in the document that if improvement does not take place in the allotted time frame, this will result in further disciplinary action up to and including termination.
This is not meant to avoid using a second or third written counselling or evaluating the employee's performance. However, there are times when something occurs that is severe enough to go right to termination.
Negative performance evaluation
Performance evaluation is a process often performed annually to give feedback to help an employee grow and increase their performance. However, in a case where the performance of an employee is deteriorating, and both verbal and written counselling doesn't seem to work, a negative performance evaluation would be the next best step to take in dealing with the situation.
The goal of a performance review is to immediately put the employee on the same page as the reviewer. Surprises are where sustainable issues arise. When writing the review, ensure that you remain 100% objective about that particular employee.
Termination
This is the last step that you can take when seeking to improve employee discipline and all actions seem to hit a snag. Termination is quite severe and mentioned; it should be your last course of action in case the performance or discipline of an employee is at its worst, and there are no signs of an improvement.
Things to keep in mind when dealing with employee discipline problems
First of all, employee discipline does not have to involve anger, confrontation, and damaged egos. If handled appropriately it can be a constructive and affirming process.
As a manager, you need to improve employee discipline tactfully. You need to understand that discipline is progressive. Therefore if you choose to terminate someone for something they have never even been warned about, you have just set the stage for anger and recrimination.
As an organization, you should have a well-documented system in place to address discipline, and it should at a minimum have provisions for verbal counselling, written counselling, negative performance evaluation, and then termination.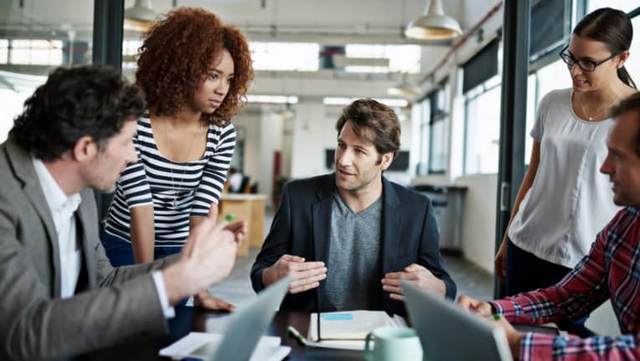 Just as your employee discipline policy is well-documented, it also should be well communicated and well understood throughout your organization. All employees should be informed at the beginning of their tenure, and any changes to these policies should be handled through written memos preceding any changes.
Also, remember to document each discipline step when and how it is implemented. This is important in case an employee creates an outburst or puts up a false accusation about wrongful termination. The documents can act as evidence that he/she had been giving prior counselling and notice but failed to act accordingly
To conclude, discipline is never pleasant, but you can feel better about going down that road if you know you have been fair, given the employee every opportunity to improve and followed a process that alleviates surprises.
Liked this post? Check out these detailed articles on
Topic of Human Resources
Alternatively, check out the Marketing91 Academy, which provides you access to 10+ marketing courses and 100s of Case studies.