As appraisals are right around the corner, your company might be asking you to fill in the self-evaluation form. Self-evaluation is one of the best ways through which an employee can monitor her progress within an organization. Through this manner, they can also set or alter their personal career goals.
Self-assessment or self-evaluation is the primary method through which one can analyze their performance with a company and judge their successes.
The self-evaluation can be stressful for many, and some may even be scared of the process.
However, as discussed earlier, it can help you determine and reach your goals as well as contribute to the company where you are currently working.
Self-evaluation requires you to check your personal growth through your accomplishments. You support these with your work history within that organization and also set new goals for yourself.
Companies usually use self-evaluations for two key reasons.
First is an effort to make sure that their employees are setting aside some time to evaluate their performances. The second reason is to help their managers understand whether the employees working under them have an accurate understanding of the impact they have in the workplace.
Let us look at some of the critical steps which can help add meaning to self-evaluation. These steps will also help you reflect better.
10 Steps for Self-Evaluation
1. Give yourself enough time to Write One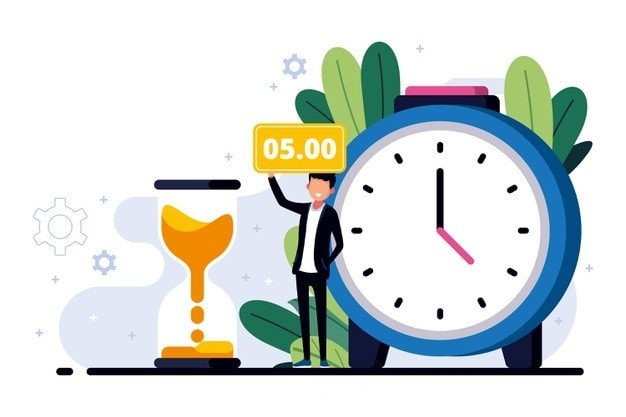 The vital point to remember in the first step of self-evaluation is that you should not rush a self-evaluation along. That can lead to potential errors and mistakes. Also, it may result in a messy looking self-evaluation.
Everything you put on the self-evaluation should be well thought off. It should be recorded step by step, as well.
A self-evaluation that is useful and thorough will take time to make. You should set aside enough time to carry out the process of self-evaluation.
2. Be honest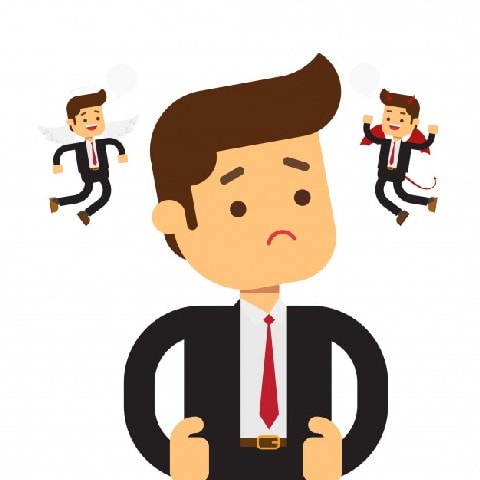 Remember, it is a self-evaluation. It is for your benefit.
Thus, you should be very clear and accurate while writing one. Be genuine about your accomplishments, and do not try to exaggerate them. Do not make the mistakes of lying or putting in false claims.
They will not take you very far in terms of promotions as well as personal growth. Support each of your accomplishments with evidence.
3. Talk about your accomplishments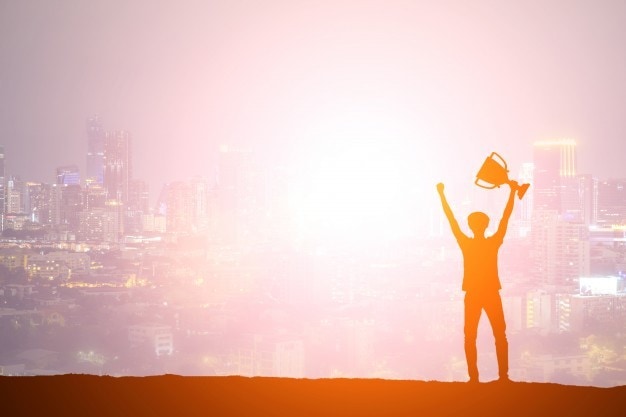 One of the most prominent features of the self-evaluation is the addition of all your achievements or successes. These can include the projects you have worked on, the committees which you have been a part of, or the reports you have generated, among others.
These should be in line with your goals as well. The list of accomplishments includes everything from records of your interaction with clients to the committees, as mentioned before. You can create a proper inventory of the same by reviewing and assessing your work materials, such as reports, emails, and others.
These materials will help jog your memory and remind you of things you may have earlier forgotten. Remember to set a relation between your accomplishments and your goals.
4. Keep the focus on yourself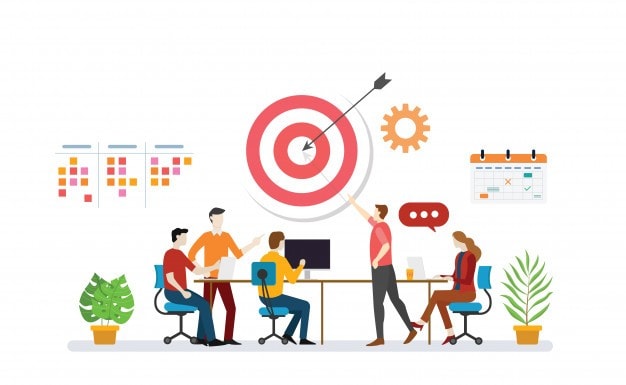 Remember to maintain the attention of the self-evaluation on yourself.
Yes, you will be writing about accomplishments, which will also include a team of other people, but focus on the ones you have accomplished.
Show how you contributed to the success of the projects along with your qualities as an individual worker as well as a team player.
5. Mention about the instances where you faced difficulties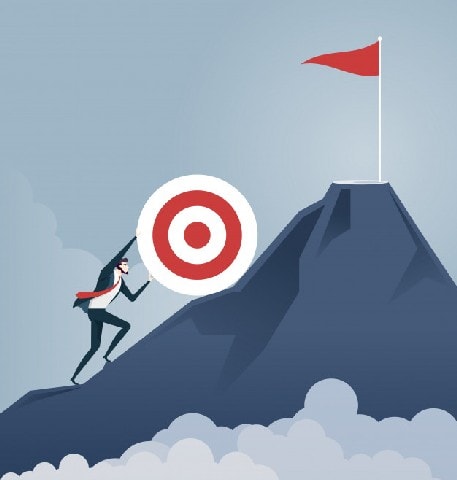 Every employee has their own set of weaknesses.
Self-evaluation helps you identify these weaknesses, and thus, you can overcome them. You can efficiently reflect on them and set a modified or new set of goals.
It also helps you identify new opportunities.
6. Give supporting evidence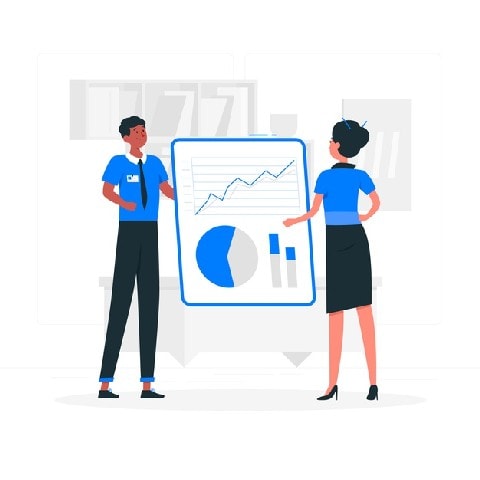 While talking about your accomplishments and writing an evaluation, developing the list of the same by including the supporting pieces of evidence is an essential step of the ten steps of self-evaluation.
Once you list the achievements, you will be required to explain them. Moreover, try and quantify your work using statistics.
Also, provide qualitative examples of your accomplishments. These will come in use when you are not able to give quantifiable data.
7. Link in your Evaluation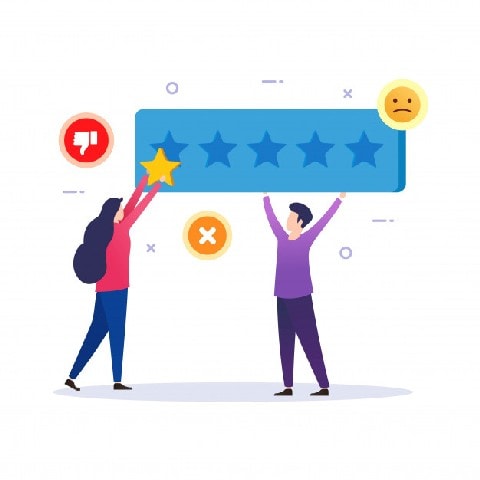 According to your accomplishments, you should link in your feedbacks.
It will help show the different points of view that others have had regarding your successes. You should only include those who support your accomplishments.
It helps in making the self-evaluation more useful as well as accurate.
8. Analyze your goals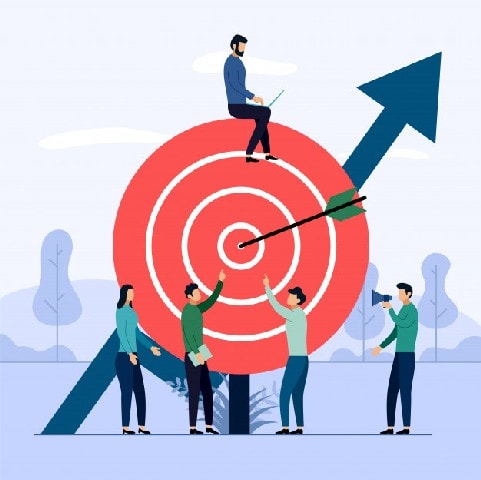 The self-evaluation reflects whether you are meeting your goals or not.
These goals include both yours as well as those of the organization you work in. They are crucial in showing your organization that you are a valuable employee.
These also portray that you are actively working towards the goals of the organization.
The self-evaluation will show whether you have been meeting your targets as well as goals. It also shows how your hard work is mapping back to the goals you have set.
9. Know how to handle your shortcomings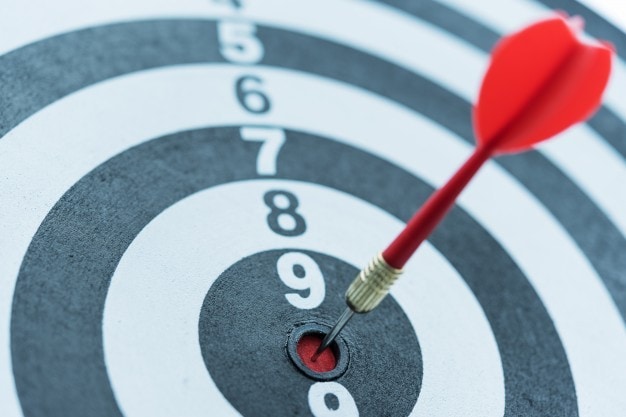 You must know your shortcomings before your employer finds that out.
It will demonstrate that you are aware of yourself and not just thinking that you should get validation from others for your adept working.
So, doing self-analysis and learning the shortcomings in your working culture will help you in resolving those issues and being more skillful in your work.
 10. Set goals and Accomplish that
According to the inferences you have made from your self-evaluation form, you can then set out to make some new goals for yourself. Factor in your previous goals as well as your organization's goals and, thus, formulate new ones.
Through self-evaluation, you will also be able to recognize the areas which require improvement from your end. Set both short terms as well as long term goals for yourself while working on the company's goals.
Keep the number of short term goals less; say two new targets for one year. Avoid setting substantial goals, which may be too difficult for you to achieve. Proceed with goals that can be accomplished before your next evaluation or review.
Moreover, it is a good idea to sit down and have a discussion with your supervisor for the review of your findings through self-evaluation. Tell them about your initial goals and what you have planned to do over the next year. You should be prepared to answer and elaborate on all the components of your plans.
During this discussion, again, ask for feedback from the supervisor. Ask them about their views on where you can improve. They may also be able to help you develop your goals in a better form. You can also talk about the challenges you may have faced earlier. The suggestions provided by the supervisor may help you find new ideas or growth opportunities.
Based on the input, suggestions, and feedback provided by your supervisor, you can finalize your goals and, thus, update your self-evaluation process as well.
Here is a video by Marketing91 on Self-Evaluation.
Additional tips
Keep a copy of the self-evaluation for yourself so that you can refer to it whenever needed.
While carrying out the self-evaluation, stay positive. Do not be too hard on yourself for any failures. Remember that failure is one of the most useful tools you have on your side. Push yourself towards better accomplishments.
Analyze yourself and understand your shortcomings before they are pointed out to you, say, by a superior. It also shows to your supervisors that you are aware of them and are actively working on them.
Seek help when you need it. Do not be afraid to ask for mentorship and guidance. It is your supervisor's responsibility to help you find new areas for improvement and opportunities.
Build a portfolio of your achievements, i.e., document them. It will then help you portray your skills and also help you monitor your progress accurately. You will also be able to market the things of which you are proud of.
Another critical step or tip in self-evaluation is to be open to different suggestions or points of view. Suppose your opinions and your supervisor's views are mostly different from each other. You will have to rework or gain some clarity on the goals you are planning to pursue. This time is an excellent time to keep an open mind and analyze the different points as well.
Ask yourself various questions during the process, such as could I have performed better this year, or what are my strengths and how do I improve on my weaknesses. Other questions include whether you have taken enough initiatives to become a better employee and the kind of contributions you should have made.
Wrapping it up!
In conclusion, whether you are an employee or a manager, reviews are not a great experience. In particular, self-evaluations are not very well-liked.
However, with the steps mentioned above, you can make sure that you can use these self-evaluations to advance in your career. You can also provide constructive and valuable feedback to your company.
Self-evaluation is a process through which not only do you realize your progress, but also boosts independent thinking as well as confidence. It helps improve work-life significantly. If you need to map out your professional curve and journey, the process of self-evaluation or self-appraisal is a good idea.
You gain a lot of inferences and learn a lot of things once you have completed the process.
So, what are your thoughts about the steps of Self-Evaluation given in the post? Did we miss any of the critical steps of Self-Evaluation in this post? Share your views with us in the comments below.
Liked this post? Check out the complete series on Human resources