In current times, every workplace has its employees using laptops, tablets, and smartphones to perform a wide range of tasks. Thus it is natural that the working environment is significantly changing, and bigger office premises become the need of the hour. Sometimes, it may be the case that a cubicle does not just belong to one person but to multiple employees at different times. Through hot-desking, an employee can "check-in" to an available desk. It is a work-space solution for companies that have smaller premises.
In much simpler terms, hot desking can be understood as a method of saving the office space in which workers do not have their working desk, but they are offered the desk-based upon their needs. So, when employees use the available desks in the office rather than having their fixed desk, the practice of hot-desking comes in play.
In Hot desking, the company incorporates several fully equipped working-desks that are occupied by the employees when required. Companies that offer hot-desking let their employees access different services and databases through telephone links and wireless.
Hot desking is also one of the best solutions when a significant number of staff of a company are involved in outdoor works out of the office, and only a few times they need to come to the office to perform some particular tasks.
In this post, we will dive deep into the world of Hot Desking, and understand how significant it is in today's time. So, without delaying any further let us get started here and now-
What is Hot Desking?
Hot desking is a strategy utilized by companies to save office space.
Here, the employees do not have assigned seats and desks. They are only assigned one when they require it. Hot desking allows a company or an organization to work efficiently in a well-optimized and scheduled manner despite having smaller office premises.
With the practice of hot-desking, the employees can use any available desks within the office.
It is an efficient workspace sharing model primarily used when the number of employees outnumbers the number of available working desks in the office.
The company usually provides a pool of fully equipped desks which are assigned to the employee based on the requirement.
This method is only possible for implementation in a company where the databases, as well as the services, can be easily accessed. As discussed above, telephone lines or wireless links help the employees do so in the most talented, automated and convenient manner possible.
How to know if Hot Desking is the Right Choice for Your Company?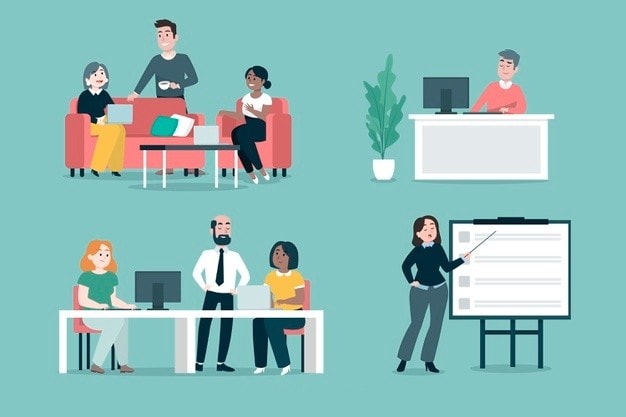 Seeing the benefits of hot desking, if you have also started thinking to opt for this, then there are a few questions whose answers will help you if you decide if hot-desking is the right choice for your company or not. So, let us go through those questions here and now-
1) Do all your employees work in-office at the same time?
You must know how many of your employees work in the office during the same working hours. If your company offers flexible working hours, freelance working or work from options, then Hot Desking would be the right option for you.
So, if at the same hours, some of your employees need to work in the office while others can work from outside, then you can choose this option.
2) Does your business have some confidential information that cannot be shared with anyone?
In Hot Desking, shared workstations play a significant role. So if you have some confidential business practices that you cannot share with all the employees, then Hot Desking will not be a viable option for you.
3) Are the services and interiors of your office compatible with Hot Desking?
If you are opting for Hot Desking in your office, some technology logistics are the essential parts of such an office. Shared workstations need to have some PCs or laptops, even some of the employees carry their laptops, and so designing of office should have the flexibility for arranging such logistics. Plus, there should be proper storage for storing personal belongings of the employees.
Hot Desking offices also have some sorts of telecommunications needs for accessing databases or connecting calls, etc. and your office should offer support to all such requirements.
Advantages of Hot Desking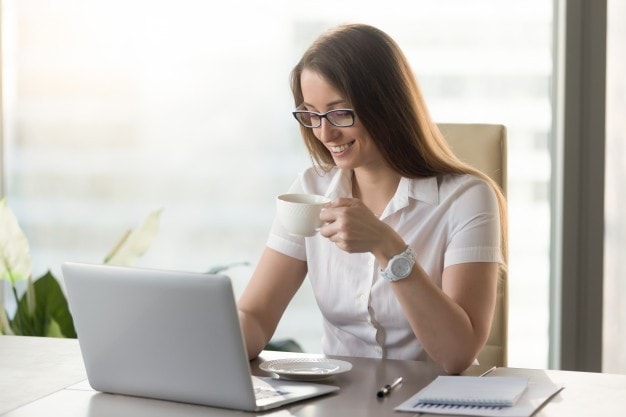 One of the most significant benefits of this office space strategy is its cost-efficiency. It helps in cutting down costs significantly as it eliminates all unnecessary real estate expenditures. It also reduces the wastage of excess space.
Hot desking can be used by companies which are:
Small in size
Have employees who spend a lot of their time traveling for work
Have an employee who spends a majority of the week working remotely
Another accessible advantage of hot desking is that it helps build and strengthen relationships and enhance teamwork. It works by letting the colleagues work near each other who otherwise would not see a lot of each other. This strategy helps in improving inter-departmental communication as well.
Hot desking also facilitates easy collaborations. For instance, if there are five different departments involved in various stages of a single project, with a flexible model like that of hot desking, the project might be completed more quickly and cover all the client's needs.
Factors to take into consideration before adopting Hot Desking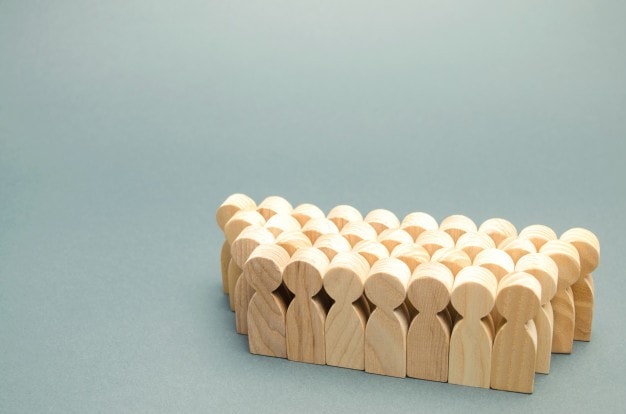 Hot desking does have a lot of advantages, but there are a few factors that managers should consider before utilizing the hot-desking model.
1. Demographics
While hot-desking is observed to be beneficial for younger workers, it has not been well-liked by older workers. It is because they are used to more stability. They may not like to move around from one desk to another every day.
If a company is planning to adopt the hot-desking model, it should first take into account the demographics of their office workforce.
They should also look at the number of full-time employees as well as part-time employees.
Each department's work and function is also a key factor to be considered along with the amount of excess space that the office or the building has.
2. Cleanliness
Having several people use the same workspace will lead to some or more uncleanliness. You can avoid this by providing ample hand sanitizers, tissues, as well as anti-bacterial wipes to help maintain the area and keep it clean.
Ask the employee currently assigned to the desk to clean it before he or she leaves. It is a crucial measure to incorporate in a hot-desking model.
3. Technology
The logistics of technology can get complicated when the employees do not have assigned work desks and stations. A few questions that the companies need to answer are as follows:
Will the employees be assigned their laptops?
Will each desk or work station have its desktop or will there be numerous desktops?
Will the workstations have both PCs as well as outlets for connecting laptops?
Will there be additional (spare) laptops kept for the use of the employees in the office?
4. Telecommunications
This is another crucial factor to be considered. How can the employees reach the clients or other employees if there is not a traditional office phone number system in place? Small-sized companies and businesses can solve this challenge by setting up Skype numbers.
It is a low-cost solution, as well. Larger businesses can opt for PBX phone services. These can be used to direct the calls to an employee's work phone or home phone.
5. Confidentiality of some business processes
Some businesses have practices that cannot be shared with the entire office and all its staff. There are different levels of authorization and clearances required. These kinds of workplaces cannot adopt hot desking well.
It is because the shared workstations are a crucial part of host desking. Thus, if these workplaces choose hot-desking, the confidentiality of the data can become an issue under such environments.
Here is a video by Marketing91 on Hot Desking.
How to Implement Hot Desking in your Office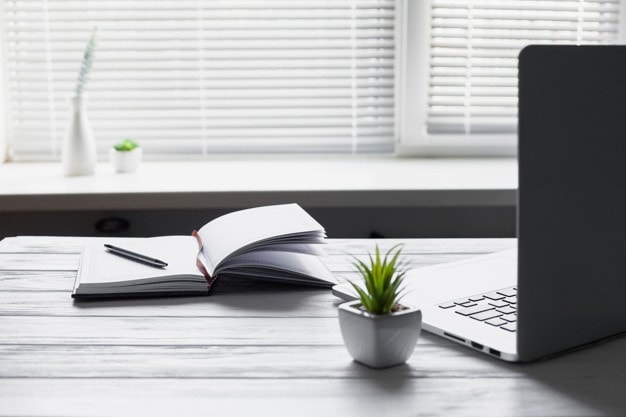 For turning your office space into hot-desking space, you need a few key things such as proper space management, the inclusion of Workplace Management Software, and so forth. By paying heed to below-given steps, you will be able to implement hot-desking in your office with ease-
First thing first, you need to update your employees about all the essential guidelines that you want them to follow while working in Hot Desking. You should update them about the rules and regulations by using a documented policy or instructions that can tell all the employees about the significant regulations they need to follow while working in a Hot Desking Office.
Key things that should be part of the documented policy/guidelines of hot desking are the reasons why your company has opted for this model, critical responsibilities for the employees such as not leaving confidential things on the desks, keeping the desks clean, etc.
Company owners choosing Hot Desking are also responsible for the equipping desk with all the essential tools, having proper meeting rooms, places to store personal belongings, appropriate telecommunication systems, and so on.
Ensuring a positive working environment is also very important here. There should be no distractions because of the hot-desking set up, so their productivity does not get hampered. You need to make sure that your employees are being attached to any particular desks, and for this, a constructive strategy needs to be implemented. Constructively encouraging employees empowers employees to work in all kinds of environments.
Your office design should also be compatible with the hot-desking system of working. Your setup should create a collaborative and open work ambiance where every employee enjoys working.
All in all, if employers pay attention to the key things that enhance the employee experience in a positive, constructive and productive manner with the right tools, employee engagements and motivations, then hot-desking would be highly useful in optimizing their profits even in limited office space.
Making your hot-desking setup employee-centric will help you teach values in your workforce that will automatically increase your returns on investments.
Final Thoughts about Hot Desking
Traditional workspaces are becoming increasingly unpopular. Several modern workplace trends are being adopted by companies of all sizes, big or small. Hot desking, as discussed, is one such example.
The concept of hot-desking is quite similar to that of activity-based working.
However, the activity-based working model only encourages employees to switch or move places (desks) as they move on to different types of activities.
Hot desking is a way through which the concept of desk ownership is eliminated. It uses technology to assign seats to a company's employees on a rotating basis.
In the current age of digitization and with the ever-growing proliferation of smart devices and technology, hot-desking is becoming appealing to a lot of organizations. It comes with a plethora of benefits upon which a company can capitalize.
Hot desking encourages more significant collaborations among different teams as well as departments.
This model, however, needs the introduction of additional and newer IT resources which can potentially impact the productivity of the workforce. It can have both a positive impact as well as a negative impact.
How significant do you find hot desking work environments for businesses?
Do you think hot desking would be more profitable for new startups or small businesses, or will it be equally beneficial for big companies as well? Make us aware of your points of view about the hot-desking working setups in the comment below.
Liked this post? Check out the complete series on Human resources