Curious to know what is cognitive ability testing?
Do you want to know why some of the leaders and psychologists suggest working upon cognitive abilities as it helps in improving the performance of an individual?
Then the first thing you need to understand here that cognitive abilities or cognitive functions are the brain-based skills or capacities that are crucial for acquiring knowledge, utilizing information and reasoning.
Cognitive abilities decide how you learn, understand, remember, critically think, solve problems, and concentrate, instead of actual knowledge about any subject or topic.
Therefore, employers, interviewers, and teachers use Cognitive Ability Testing to estimate one's cognitive abilities.
Cognitive tests are used for gauging one's abilities in different psychological domains like
Memory
Language abilities
Reasoning
Auditory processing
Visual processing
Processing speed
Divided attention
Sustained attention
Selective attention, etc.
In this post, we will dive deep into the world of Cognitive Ability Testing and unravel all the associated mysteries. So let us get started-
What is Cognitive Ability Testing?
Assessment of job seekers by companies while recruiting is a vital step for a better think tank to remain in the company.
The 'sieve out' process based on intelligence, merit, as well as confidence, can be refined with the help of psychometric analyses.
These psychometric tests are designed to measure an individual's intelligence through reasoning, problem-solving, and logic.
Such psychometric tests are called Cognitive Ability Tests.
These evaluations are designed and formulated in multiple-choice form. Some of the common tests that are used by businesses to gauge one's cognitive abilities are-
Different Tests used in Cognitive Ability Testing
Cubiks Logics
MMAT- McQuaig Mental Agility Test
GIA- Hogan Business Reasoning Inventory
HBRI- Hogan Business Reasoning Inventory
PLI- Predictive Index Learning Indicator
RCAT- Revelian Cognitive Ability Test
WPT- Wonderlic Personnel Test
CCAT- Criteria Cognitive Aptitude Test
History
Around the 19th century, our world progressed towards deeper intricacies of measuring general mental ability with the help of standardized tests.
These tests were full of inaccuracies and led to several misconceptions. The common term 'intelligence quotient' coined by William Stern back in 1912 was devices to find out the difference between the mental age and the chronological age of a child.
Back in 1904, Charles Spearman had recognized that people who could do a specific type of task could do a different task as well. These two groundbreaking concepts gave birth to cognitive ability analysis.
Why do Employers use Cognitive Ability Testing?
As discussed above, Stern and Spearman have relied on the testing employees based on their mental ability to predict their performance at work.
With the repeated evidence of such tests yielding a better group of employees, cognitive ability tests are vouched for by employers. There are several factors measured through these tests-
How the person comprehends concepts
The ability to think abstract
The problem-solving ability
How better of an organizer and planner a person is
Quick learner or not
Apply the new knowledge
We are adapting to a new environment and situation.
These are just a few of the traits that are tested through cognitive ability testing. If your cognitive ability is high, you will naturally be preferred as a prospective employee. It becomes a huge deciding factor for the recruitment process.
What are the Characteristics of Cognitive Ability Tests?
Some of the notable characteristics of cognitive skill tests are-
The tests cover more than a single area or subject.
The questions asked are varying in nature and shuffle.
There are a lot of issues asked in a brief period.
Every question may not be dedicated to one subject.
It is expected that candidates cannot complete all the questions within the short time frame allotted.
The areas explored through the questions are not hard to answer as they do not require any preparation, but are grueling.
How does Cognitive Ability Testing Work?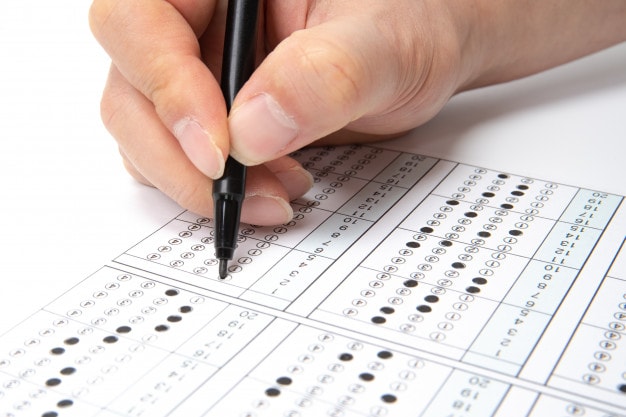 The Cognitive Ability tests involve several types of questions with the following elements
1. Numerical Reasoning
The numerical reasoning tests an individual's ability to analyze, understand, and applies numerical and statistical data. He has to calculate percentages, fill the missing number or data as well as work out to find answers to the next series of numbers.
It includes Basic Numeracy, that is, performing basic maths- addition, subtraction, multiplication, division, fractions, averages, ratios, etc. It also includes word problems like analyzing and finding answers to mathematical problems in text format.
Another type is the number series that allows you to look for answers after identifying the patterns in a given set of numbers.
2. Verbal Reasoning
It is to test your ability to comprehend and analyze any written information critically. A passage is presented to you for reading and then answering questions related to it.
You will be asked to judge if a statement is true or false in compliance to the passage. Your vocabulary will also be tested along with your ability to find relations between a pair of words and add another word to it.
3. Abstract Reasoning
It examines your ability to work along the lines of abstract ideas and concepts. The questions will include several visual diagrams to find differences and sequences from. For example, you will be asked to find an odd one out of the group or set.
You can also be asked to find the next in the progression of the series based on patterns, shapes, etc. you can also be asked to find the next in series in a matrix, that is, two-dimensional matrix form. You also will be asked to look for a relationship between a pair of shapes and then apply them.
4. Spatial awareness
It will test your ability to work with shapes and patterns while rearranging, making new ones, as well as visualizing shapes and patterns.
5. Mechanical Reasoning
It examines your ability to use basic principles of physics in terms of mechanics like pulleys, springs, levers, cogwheels, etc.
6. Logical Reasoning
This section tests you with syllogisms, deductions, and conclusions, seating arrangements, etc.
Advantages and Disadvantages
The Advantages are as follows
It is highly reliable
The verbal reasoning and numerical tests yield valid and accurate result applicable to a wide variety of jobs
It is easy to find a perfect employee for increasing difficulty of jobs with this test
It can be implemented in group settings to test several candidates
It does not cost much compared to personality tests
Combined aptitude tests have more validity than individual tests.
The Disadvantages are as follows
Risk of having adverse impacts on racially and ethnically different people.
It is not ideal for the hiring of people in leadership roles.
How to Prepare for Cognitive Ability Tests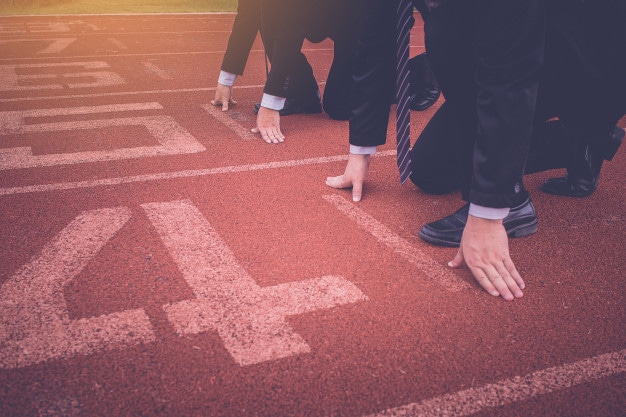 There are benefits of preparing for cognitive ability tests before you go out to seek a job. One should familiarize themselves with the questions and the sections that may come in the test.
You should analyze and understand the structure of the test as well as the type of questions that can come in the test not to get caught off guard. Several sample tests exist with regards to logical reasoning, verbal and numerical tests.
Before the big day arrives, have a good night's sleep as well as hydrate and nourish yourself plenty with water and nutrients. Sit to practice the tests with a stopwatch to time yourself.
Thus, practicing with some knowledge about the methods and procedures from this article will help you gain a broader perspective about cognitive ability testing. The test itself is not scary or difficult but can be very confusing.
Thus, with prior knowledge about the tests and why they are taken, one is fully capable of setting forth and going for the job hunt.
Final Thoughts!
On the concluding note, you must have understood what cognitive ability testing is and how effective it is in gauging the competencies of someone.
Businesses should opt for such tests to recruit candidates that are prompt, aware, smart, problem-solver, and productivity-driven.
We will end this post by including some of the best tips you can use to improve your cognitive skills to perform better in Cognitive Skills Tests-
Top Hacks to improve Cognitive Skills
Reduce stress from your life, practice focusing and care for your body and do some practical brain exercises
Watch TV and read actively for cognitive enriching via going through things that spark questions, let you think, check your reasoning abilities, etc.
Take up any new hobby, try to play board games or card games, or try to solve all types of puzzles
Try to become a student again, go to workshops and visit zoos, museums, and historical sites
So, improving cognitive skills is easy, and it will, for sure, optimize your chances of cracking cognitive ability testing effortlessly.
Cheers!
Liked this post? Check out the complete series on Human resources