A workflow diagram is defined as a linear version of a business process that is undertaken gradually from the starting line to the finishing line. It projects the ways and means that must be followed so that the task in question is finished.
A workflow diagram is a visualization tool that is simple and easy to design, create, read, understand analyze all at the same time. It offers a deeper understanding of the workings of a business by making the process transparent.
Meaning of workflow diagram
A workflow diagram shows how different resources, actions, or tasks flow between the different types of groups and people. The tasks in question are represented via boxes, although the user can use either real-life pictures or images.
Each image is later connected to another one through an arrow that displays how the tasks are interrelated and how should they be completed. A workflow diagram is usually done with the help of a flowchart. It uses symbols to explain the steps that are needed to complete the project.
Types of workflow diagram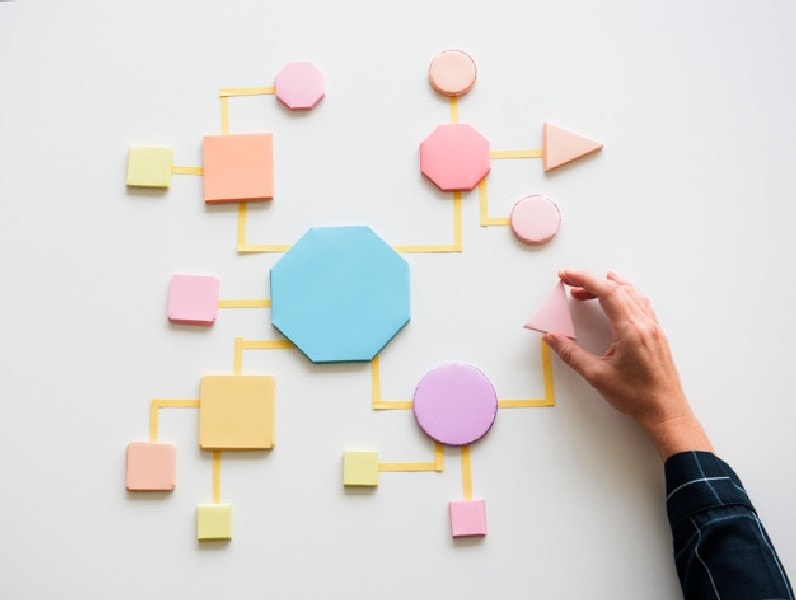 There are several types of workflow diagram, and some of the popular ones have been described below for your convenience-
Process Flowchart – it is one of the simplest type because the designer just has to map the given process in chronological order.
BPMN – This is a particular way of creating a workflow diagram by using standardized elements and symbols. It becomes easier for non-technical people to understand the diagram.
Swimlane – It is very similar in design to a regular flowchart the exception being that it is divided into several departments.
SIPOC – The Suppliers Inputs Processes Outputs Customers, or SIPOC has put its onus on analyzing the vital aspects of the workflow.
How to create a workflow diagram?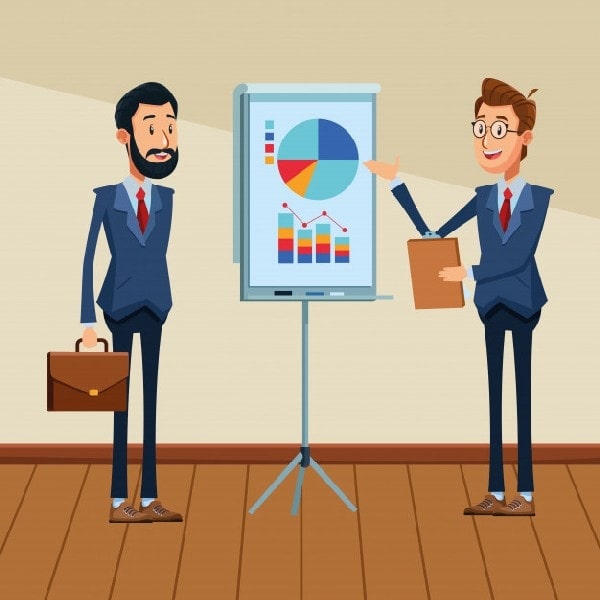 Creating a workflow diagram is a step-by-step process that is described below in simple terms-
1) Select the process to graph
The first step is to be clear about the purpose of the workflow diagram. Do you want to depict a process exactly as it is in its current form or wants to depict one that shows the future you want to implement?
The diagram type depends on the process, and you should be clear about the one you want to track and why you want to track.
Do you want to create a workflow diagram for Onboarding or improvement or process analysis? For analysis, you need to be specific about the steps and mention information, for instance, output and resource input. If you are using the diagram for Onboarding, you must mention the exact responsibilities and roles.
The audiences also matter a great deal hence if non-technical people are going to look at the workflow diagram you need to create a BPMN chart so that it becomes easier for them to grasp the meaning of the symbols and understand the diagram in a better manner.
Make sure you are not including any sensitive information about the company in the workflow diagram if it is for a client. Map the exact process by knowing and describing its starting and ending point
2) Gather your information
Speak to different people in various departments so that you can gather relevant information. This will ensure an accurate workflow diagram. Note potential improvements and hold-up, deviations, and process timelines.
Depict the activities that are involved in every step and label it with the name of people who are in charge of that task or decision.
3) Eliminate all the inefficiencies
Take a look at your task and segregate them into categories like not important, nice-to-have, useful, and must-have. This simple endeavor will make your task easy, and you will be able to streamline the process and offer jobs to the people who are suited for it.
4) Design the workflow
You are now ready to turn the data into a visual treat in the form of a workflow diagram. The creator can use either a diagramming tool or pen and paper to design one. It is vital to make sure that the workflow diagram you are creating is simple to use, edit, and share.
5) Analyze the results
The last step in creating a workflow diagram is analyzing the results. Is there any flaw, is the process along and drawn-out one, and is it possible to improve it through automation are some important questions that you should address and analyze.
Advantages of a workflow diagram
There are numerous advantages of a workflow diagram. Some of them are mentioned below-
Helps in a complete analysis of a business process
It becomes easier to identify the areas that need improvement and also the probable weakness and flaw in the system
The workflow diagram is a means for double-checking about the things that need to be done
Uses of workflow diagram
Workflow diagram can be applied in most of the industries for the following use and purpose-
1) Process Analysis and Improvement
With the help of a visualized workflow diagram, it becomes easier to understand the business process and get in-depth knowledge about its workings.
This information is a very useful knowledge that helps to find potential flaws and weakness in the system so that you can undertake timely improvements.
2) Process Instruction
In most companies, important information is tribal knowledge, and it becomes difficult to access it in case the related official is absent from the scene.
In case a key employee leaves the company, it becomes difficult for others to carry out specific tasks. In these circumstances, if you take the help of a workflow diagram, the visualization will prove a great help.
3) Tracking and Management
The software related to workflow diagram helps to keep track of the business process in real-time. It is now easy to know about deadlines and hold-ups and work accordingly. It also helps in process mapping.
Meaning of symbols and shapes in a workflow diagram
The meaning of shapes and symbols that are used are described below-
Oval – This shape depicts the starting and endpoint in a process. You can see them at the edges of a workflow diagram
Rectangle – Actions and instructions carried out by an employee are marked by rectangle shapes
Diamonds – It is used to depict a decision or an approval
Arrow – It is the medium between processes, shapes, and steps as it points towards the next step
Circles – These are used as connectors to make a leap from one part to other bypassing several stages. The circles are connected via arrows.
Components of a workflow diagram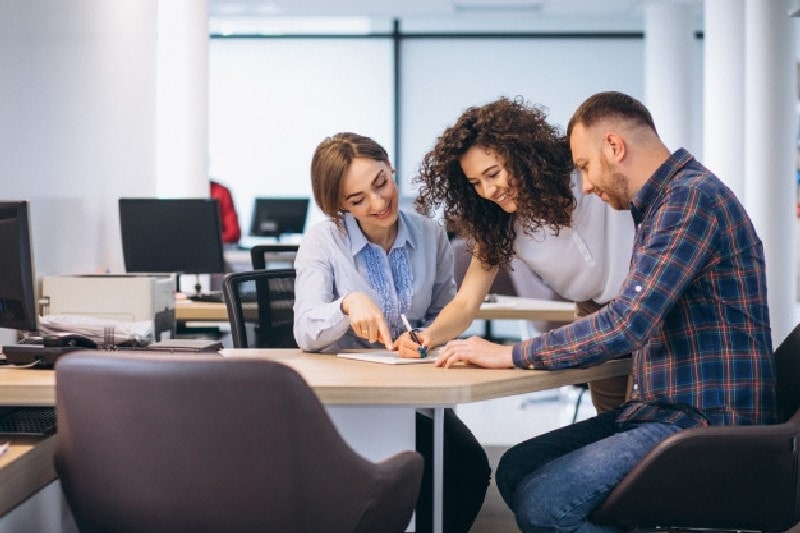 The different components are as follows-
1) Input
It refers to information, decision, equipment, action, or capital that has an impact on the next step.
2) Transformation
The changes that input goes through to reach output is known as transformation. It includes changes in purpose, ownership, location, or physical characteristics.
3) Output
It is the finished product and is actually the result of the transformation
Liked this post? Check out the complete series on Human resources