The behavioral interview deals in particular situations that a person has come across in real life and how he handles them. The interviewer asks questions and takes an approach that will help him to determine whether the candidate applying for the job is capable of taking initiatives and necessary action in any given situation.
An important thing about behavioral interviews is that the person conducting the interview is not looking for a yes/no answer.
Instead, he wants you to volunteer some information so that he can make up his mind from your response. Some of the above ten common behavioral interview questions and answers are described below –
#1. Have well do you work in teams?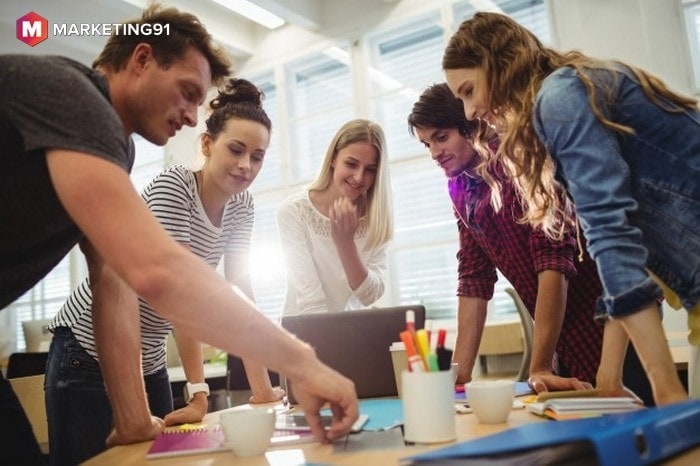 Some projects require an employee to work in teams instead of solo. One of the above ten common behavioral interview questions and answers is related to finding out whether the applicant is comfortable working as part of a team and will he be able to gel with others.
Working as a team member is not as easy as you have to keep aside your prejudice and ego and work for the betterment of the team, project, and firm first.
There is no place for personal gratification in a team, and you must answer your interviewer with the help of an example where you made a conscious decision to work for the welfare of the team in spite of suffering personal loss because of that decision.
#2. Explain how you set and then reach your goals? 
The recruiter of a firm is interested in knowing about your planning and implementation methods by asking this question. It is one of the above ten common behavioral interview questions and answers related to setting and achieving goals in a professional environment.
Explain how you give due emphasis to planning so that half the work is done effectively.
Next stage is implementation and setting goals so that you can reach your target before time. Demonstrate that you keep a couple of days in hand for any inconveniences or misfortunes that can happen any day anytime.
Share some incident where you have successfully set and then reached your goals on/before deadlines.
#3. Tell me how you have handled any high-pressure task?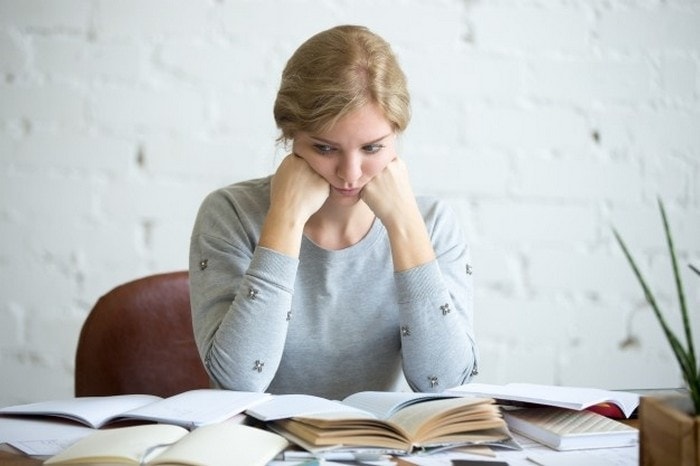 One of the above ten common behavioral interview questions and answers is related to the candidate's ability to handle a high-pressure situation. The interviewer wants to determine whether you can work under duress and deliver the results on time.
It is important for the applicant to give a real-life example of a similar situation where he managed to turn things around and face the challenge successfully.
Mention that things can go wrong in any project, but it is important to put your onus on the target and be objective so that you can find a solution to the problem.
#4. Explain how you implement certain things that are not received kindly by members of your team?
In an organization, if you are in a position of power, it becomes imperative to take tough decisions that will not go down favorably with other employees.
One of the above ten common behavioral interview questions and answers depends on a situation where you know that the decision you are going to take will have a positive impact in the long-run, but currently, everyone is against it.
Will you implement it or just postpone it is a question whose answer a recruiter is looking for. Demonstrate that you are ready for a role where implementing tough decisions is part of your responsibilities.
Explain how, in a similar sounding situation, you managed to hold your own and implemented change successfully.
#5. Are you able to motivate your team?
An important above ten common behavioral interview questions and answers are related to your motivational skills. It is important to have them if you are especially looking for a leadership role where you will need it at every nook and corner.
The interviewer can understand you better if you give him a real-life situation that happened in your previous workplace wherein the absence of the team leader you had to step and motivate the team. Explain how you did it and what tools you used to do so.
If you are a good orator and can think on your feet, it will prove an advantage hence emphasize those points.
#6. How did you handle one of your biggest mistakes? 
To err is human hence do not promote yourself as an individual who has never made any mistake in life. One of the above ten common behavioral interview questions and answers is related to your behavioral pattern when you have committed a mistake.
Accept that mistakes are an integral part and parcel of life and explain the steps you take to ensure that they remain fewer.
In spite of it if something big happens then demonstrate that you will take certain specific steps to handle it effectively. Sometimes mistakes occur without any rhyme or reasons hence open yourself to various possibilities so that you can find a solution easily.
It is important to own up to your mistakes and take accountability for it if you want to go far in your profession.
#7. Tell me about a time when you had to follow the directive of a leader even when you thought that it could create issues?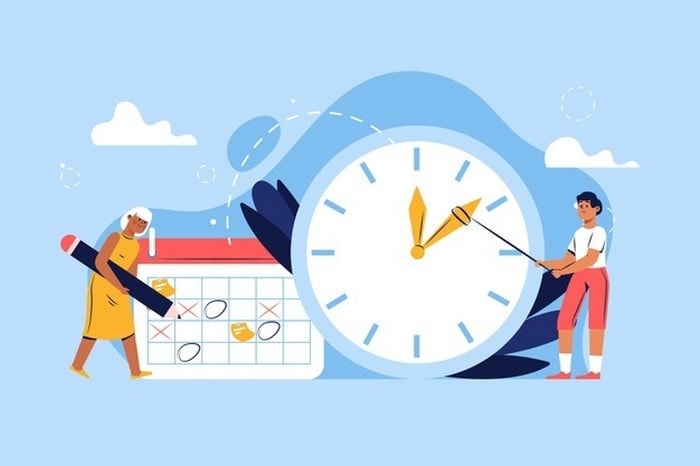 The company is looking for an employee that can follow directions of his lead effectively. In most cases the lead is right, and it becomes easy to do as per his directive but what happens when you think that he is making a mistake.
Do you follow his lead or take up the issue with him is one of the most important above ten common behavioral interview questions and answers.
The correct answer for this question is that you took up the issue with him when he was alone but then realized that you were not having headway with him and decided to do what needed to be done as part of your responsibilities.
#8. Tell me about the time when a co-worker became upset with you? 
An important above ten common behavioral interview questions and answers are related to the applicant's interpersonal skills. The interviewer wants to know about his ability to handle conflicts in the workplace; hence, it is important for an interviewee to discuss in detail a situation where a co-worker became upset with you.
Focus on your positive approach and how you tried to tackle the issue with the help of face-to-face talks.
Never indulge in blame game as it will portray you in a bad light. Focus on how both of you solved the problem and not on who was to blame.
The interviewee is looking for an employee who will accept that there is an issue, fix it, take responsibility, and learn from the experience.
#9. How do you handle disagreements at work?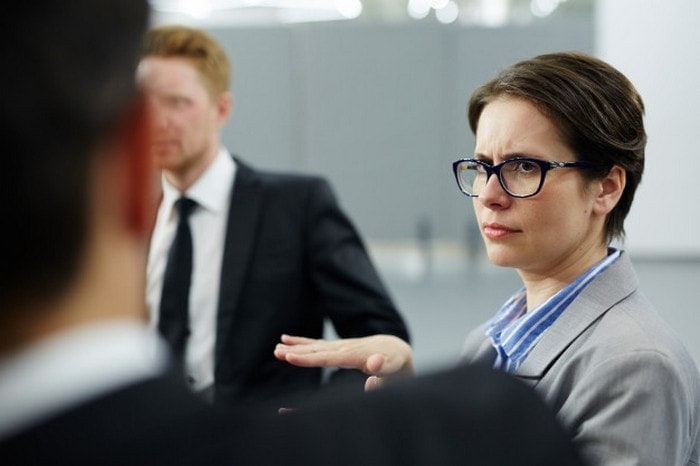 The focus of the interviewee at this time should be on offering an insight to the recruiter about your problem-solving abilities. The professional space is a place where you will often find both agreements and disagreements running rampant.
You cannot just expect "Yes boss" from every employee at every time.
It is easy to sort out differences but takes time to untangle issues. Explain to your interviewer how you have faced this type of situation previously and have handled it to the best of your abilities.
Focus on your experience of handling workplace differences and issues amicably so that the work or task is not compromised in any way.
#10. Tell me about the day when your shift ended but you still had a lot of pending work to complete? 
The objective of the interviewer is to gauge the commitment tendency of the applicant. Is he able to prioritize his work, or is he unable to finish his work regularly?
The best answer to this question is obvious as it was a one-time occurrence you decided to stay late and finish the work so that you will not feel distracted the next day.
Emphasize that it is important for you to finish a critical task on time so that it does not have any negative impact on the project. A good employee communicates promptly of any potential problems if he is part of a team so that it becomes easier to overcome hurdles.
#11. How do you deal with a co-worker with whom you are not comfortable working?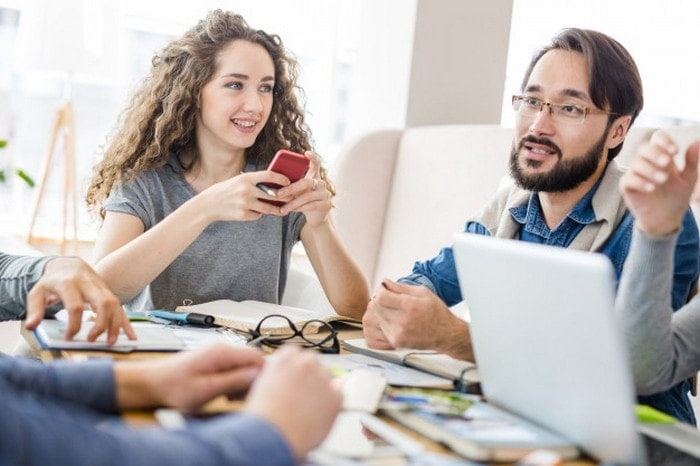 It is not feasible to expect that a person is going to like working with everyone he has come into contact with. The interviewer wants to know whether you will be able to handle any such awkwardness at the workplace because your personal feelings do not matter in this environment.
Explain that you will maintain common courtesy and maintain a policy of open communication as you do with other colleagues. Being encouraging to the co-worker will turn the tables in your favor sometime or the other.
#12. How will you raise any uncomfortable issues with your boss? 
The interviewer wants to know whether the employee has the guts to raise uncomfortable issues with his superior and in what manner. Sometimes it becomes imperative to raise an issue which you think has not been handled properly.
Make sure that you are doing it privately and not in front of other employees. Do not do anything that will make your boss defensive; instead, it is better to handle it delicately so that it does not cause any lasting repercussions.
Liked this post? Check out the complete series on Human resources