Cultural intelligence is defined as the ability of an individual to survive and cope in a multicultural environment. It is a widely accepted term that is used in academic research, government institutions, the education sector, and, most importantly, by employers in an organization to boost cross-cultural interactions.
What is Cultural Intelligence?

Cultural intelligence is popularly referred to as CQ for cultural quotient. It is considered very important for the success of a business as it helps in providing access to a higher number of resources. The employees can relate to working in situations that are culturally different from theirs.
The best thing about cultural intelligence is that people with such capabilities can easily read the emotional needs of other people as they are in sync with their body language, attitude, beliefs, and values.
This understanding is a blessing as it helps to relate to others with compassion and sensitivity. It helps people to understand unfamiliar contexts and later blend beautifully with unfamiliar backgrounds for future growth and development.
A person with high cultural intelligence in an organization can empathize, understand, and develop viable connections even if he does not speak the language of other people. He will be able to develop the necessary skills to ask appropriate questions, provide the right answers, and adjust his work and dealings with people from any cultural mix.
Developing cultural intelligence in the workplace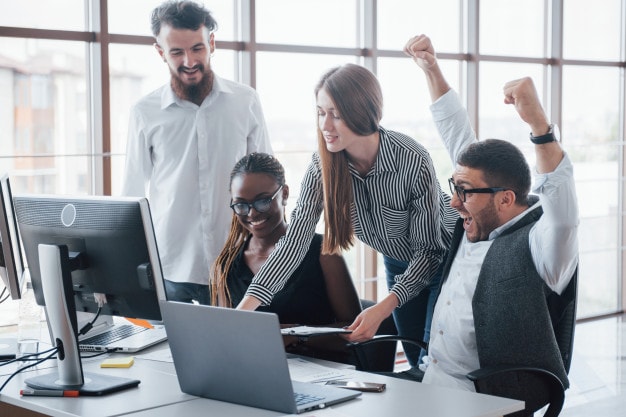 Globalization has increased and improved connectivity across people as well as business organizations all over the world. Breaking into new markets and accomplishing business goals has become easy because of global collaborations.
The workplace is now a hub where people belonging to different cultures and backgrounds are trying to work together. In such a scenario, it has become essential to foster cultural intelligence amongst the employees.
Some of the ways to develop cultural intelligence in the workplace are as follows-
1. Show an interest in other cultures

Be curious if you are looking for ways to develop cultural intelligence. Show an interest, observe the behavior of people belonging to different cultures, and ask appropriate questions. View situations from various angles to understand the different perspectives so that you can have a better understanding of other cultures
2. Develop awareness 
One of the best ways to grow cultural intelligence is by developing awareness. It is essential to know how your experiences and cultural background have been the driving force behind your perspective.
Be mindful of differences and similarities. This realization will help an individual to realize how their culture also influences other people's behaviour and mindset.
3. Find common ground 
The best way to develop cultural intelligence is by finding common ground that will help to interact and connect with people of different cultures. This understanding will create a mutual bonding and ultimately eliminate any existing barriers in communication.
4. Be objective 
Never assess a person from a cultural viewpoint as it can create negative assumptions. If you are looking for ways to develop cultural intelligence, then be objective and observe other cultures with an open mind.
Do not be judgmental, and try to adjust your mindset to integrate concepts of other cultures. Accept the differences that exist between different cultures as normal. Acceptance creates empathy and helps to achieve cultural intelligence.
5. Breaking away from personal bias

If you are looking for ways to develop cultural intelligence, then try to be aware of personal bias towards the concept and traditions of other cultures. Try to identify them and then practice diligently so that it becomes possible to eliminate those biases from the mindset.
Awareness and practice have to be integrated; otherwise, just awareness or just practice is of no use.
Components of cultural intelligence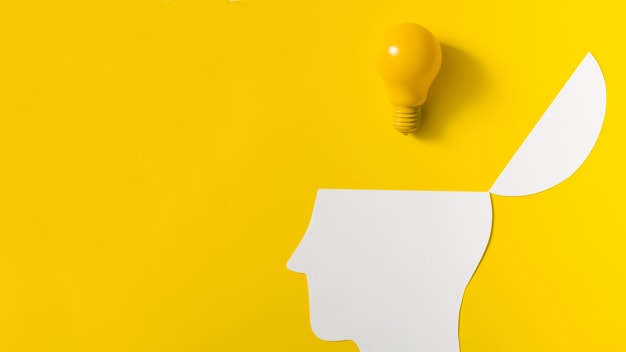 The components of cultural intelligence are as follows-
1. Cultural knowledge

This component of cultural intelligence includes knowledge and information about the process and content of other cultures.
Traveling to different countries, working with people from different backgrounds, reading newspapers, watching movies, and reading books assist in developing cultural knowledge in an individual. This experience will improve mindfulness and help a person in utilizing it to his advantage in the future.
2. Cross-cultural skills 
This component of cultural intelligence includes the skills that are required for intercultural success. The cross-cultural skills include
Relational skills that signify whether an individual enjoys his interactions with people belonging to different cultural backgrounds
Tolerance of unexpected changes and uncertainties during intercultural interaction
Adaptability skills that signify whether a person can modify or change his behavior to suit cultural demands
Showing empathy by imagining the situation from the other person's perspective
Awareness of other people's feelings during intercultural interactions
It is easy to develop cross-cultural skills with the help of experimental learning and being mindful of your own as well as counterpart's behavior and reactions.
3. Cultural mindfulness

This component of cultural intelligence means being aware of other cultures and planning activities for various cultural contexts. Practice mental exercises to develop cultural mindfulness by observing and analyzing the various situations and behaviors of other people in that scenario.
It also encourages reflecting on personal behavior to make changes if required.
Advantages
The various advantages related to cultural intelligence are as follows-
Cultural intelligence improves interpersonal connections between clients and the business as well as between the numerous workforce in the organization
It helps to boost the reputation and image of the business
It helps to achieve a working approach that is considered dynamic in a workplace
It helps to harness the advantages associated with diversity in culture within the organization
It gives access to new talent and knowledge that is not limited to a single location
Cultural intelligence in employees helps to bridge the knowledge gaps in a company
Cultural intelligence helps to prevent incorrect assumptions and bias about people who belong to different cultures
It helps to improve cultural sensitivity and awareness in an organization
Cultural intelligence helps the workforce in an organization to accomplish desired goals effectively irrespective of the cultural context or difference
It boosts employee engagement
Cultural intelligence aids in developing peer relationships by communicating effectively despite differences
Cultural intelligence gives an insight into how the various cultures function within a business to promote better understanding, behavior, and language within the workplace
Cultural intelligence boosts the competitive edge in a business
Cultural intelligence helps to improve communication in a workplace that automatically boosts cooperation and teamwork.
Cultural intelligence increases the performance, efficiency, and productivity of an organization as a whole
Cultural intelligence leads to innovation and profitability in a business organization
Cultural intelligence helps to maintain a collaborative mindset and develop relational qualities like tolerance, respect, and trust.
Conclusion
Cultural intelligence has become very important in this new era, where people from different cultures are working together in every part of the world.
Gaining knowledge about various cultures and backgrounds can help to survive, grow and flourish in this multicultural community and this is possible by encouraging cultural intelligence in all the organizations
Liked this post? Check out the complete series on Human resources