Definition:
Natural Unemployment is defined as the percent or level of unemployment that is consistently present in an economy. This particular amount is always present irrespective of the advances that a country makes.
What is Natural Unemployment?
Every country tries to upgrade itself technologically. The innovation is promoted and enhanced so that the country can be open to more opportunities. Earlier, things were done manually, but now most of the things are done automatically on machines.
Computers and artificial intelligence have replaced most of the manual work, and this trend is increasing. But as more and more machines take over human jobs, the newer generation of the labor force and workers who enter the economy voluntarily search for further opportunities.
This natural unemployment will always be present in the economy. Apart from technological advancements, there could be other reasons for natural unemployment as well.
The theory of natural unemployment states that unemployment is never zero, even in most developed economies. This is because of the presence of frictional and cyclical unemployment.
It is the lowest amount of unemployment that will be present no matter how much the economy progresses. Whenever the economy is at a natural unemployment rate with no extra unemployment, then the country can have reached its full potential in terms of GDP.
Components of natural unemployment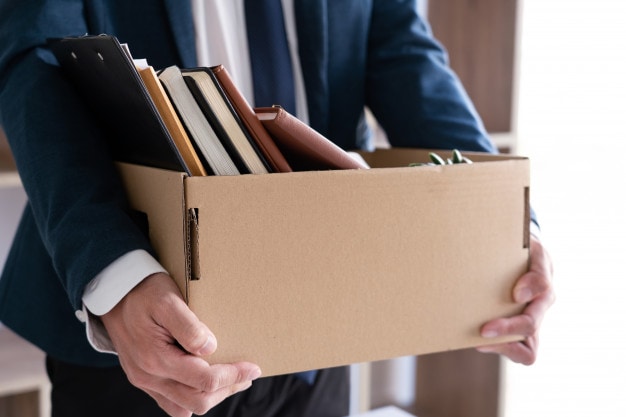 1. Frictional unemployment
Whenever people move in between jobs, then there is a time when most of them are unemployed. It can be for a day for a week or a month. Sometimes people go for months without a job before getting on to another one.
In such cases, when people are looking for jobs but cannot find one, it is said to be of frictional unemployment. Even the newly graduates, people who have been unexpectedly laid off, and people searching for a job actively cause frictional unemployment.
The government is expected to focus on reducing frictional unemployment.
2. Structural unemployment
This type of unemployment is when there is a mismatch of the employer's demands and what the worker offers. This type of unemployment is common in many fields. People are compelled to work on the job that they do not like.
There can be multiple reasons why this happens, the most common of which is the unavailability of resources. When a person does not have enough to feed his family, he is forced to adopt a job that does not align with his skills. These cases give rise to structure in unemployment.
An example would be a pharmacist working as a retail salesperson, getting unemployed. Structural unemployment can be reduced by skill-building workshops and reduced-cost training programs for the employee.
This will help the employee find the right jobs to his liking or develop relevant skills to match his job.
3. Surplus unemployment
In most of countries, the minimum wage laws are fixed. Usually, when financial budgeting takes place, these minimum wages tend to change. They may upgrade, or they may decrease the current budget.
Whenever there is a change in minimum wage laws or decrease, it results in surplus unemployment. For example, if the government decides to increase the minimum wage by four dollars, many workers may get laid off. This is because there will be lower labor demands, which will cause natural unemployment.
Factors affecting natural unemployment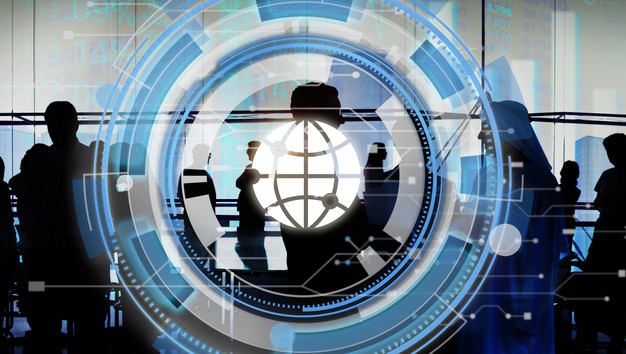 1. Technological advancements
The world is increasing its technological capabilities every day. There are tens and thousands of inventions happening, which shrinks the world, brings people closer, and reduces physical work.
These technological advancements directly affect the natural unemployment rate. Whenever there is an expected increase in productivity, it can increase the demand for labor. The natural rate of unemployment decreases if the change persists for a long time.
2. Public policies
The natural rate of unemployment is directly affected by government policies. The government can make the job market more accessible to all candidates. It reduces the information cost, which reflects and reduces friction unemployment.
The time spent searching for jobs can be reduced, thereby reducing frictional unemployment. There are also other methods like subsidizing the training programs, or supporting the candidate's continuous learning, improving his practical skills. Many countries provide unemployment insurance and benefits for the employees who are out of jobs.
In those cases where the unemployment benefits are enough, then the opportunity cost of being unemployed is less. This results in the worker not being motivated to find a proper full-time job.
When the unemployment insurance, for example, is better than the employee's pay scale, then the employee is comfortable in not working full time.
3. Skills and education
The skills of the employee and the educational background directly affects the natural unemployment rate. An employee with a limited number of skills will face problems while getting employment. In contrast, an employee with many transferable skills and work experience will have relatively fewer problems while getting a job.
A worker who has multiple skills will never find himself out of a job since either of his skills will be in use at any given time. Educational background also issues work many times.
For example, a person who has a strong business administration background or MBA will always find work. He can work in the industry since the business rules are the same throughout the market.
Similarly, specific professions like Pharmacy, poly-technic, etc. will have the scope in their respective industries, ensuring that the person is not jobless for a long time.
4. Hysteresis
This type of unemployment happens because of the recession. For example, the recent pandemic of COVID-19 has caused a recession worldwide in almost all industries. This has caused the business to stop functioning, which has given rise to unemployment.
The pandemic, which started from Feb – Mar 2020, has put many people out of work, and being out of work for a long time has made many people deskilled and unmotivated.
There is no hiring anywhere for a long time, and it has caused hysteria amongst workers of all industries. Since the pandemic is not industry-specific, the hysteria is not industry-specific either. While most companies have resorted to cost-cutting as a major option, many others like Amazon, Walmart, and Facebook have posted millions in profit.
There is growth in some areas, but that is significantly less as compared to other industries. But indeed, this has affected the natural rate of unemployment.
Methods to reduce natural unemployment
There are many methods in which a government can opt to reduce natural unemployment. These methods are:
Educating people. When a person is educated – be it skill-specific education or overall education – enables self-thinking in him. He will begin to ask himself and explore possible options that are suitable for him. This may end up introducing him to other multiple options that he never thought of. If he decides, then he can upgrade his skills using education. Thus, in any case, education will help reduce natural unemployment.
These days, relocating is a big task and is not possible for everyone. Many people are aware of better opportunities in some faraway places but cannot relocate there owing to family. Moving everything from one place to another is a big decision, and not everyone is ready for it. If relocation is made more manageable, and if facilitation can be provided, it will help people move from job to job easily. This will also play an essential role in reducing natural unemployment.
Easier to hire and fire employees also play an essential role in reducing natural unemployment. Hiring people is a long and elaborate process that requires companies to involve multiple people. Not to mention, there would be approvals, documentation, and other SOPs which will utilize many resources. Having to undergo so many things makes certain companies think if it is worth hiring. Some companies instead increase the job responsibility of other employees and distribute the work. They feel that maintaining existing employees is cheaper and easier than hiring a new one.
Conclusion:
Natural unemployment is present in every economy irrespective of its growth or development. An economy can be developed and yet have a certain percent of natural unemployment present. While it cannot practically be nullified, it can be reduced to a low level.
Many factors contribute to natural unemployment, but these factors must be controlled to control natural unemployment.
Liked this post? Check out the complete series on Human resources