Employee development and training exercises help to improve employee skills and enhance their existing skills and knowledge for an efficient and effective contribution towards the success of a company.
Here are ten ways of excellent employee development:
1) Have Constant and Regular Interviews
The employer needs to ensure that supervisors are constantly checking in on those under them so as to make sure that the needs of the needs of the employees are met in an efficient and professional manner. The supervisors need to ensure that the workers have enough work on their plates while taking care not to overwork them, they should ensure that the employees are constantly challenged by the work being given to them so that in surmounting these challenges they are able to shine while at the same time excelling in what they do.
Regular reviews help the employer to determine whether the employees are ready to move on to a new and different project. Reviews also help the employees to reflect on their own work and ponder on what areas they think they need to improve. The employer can help them by pointing out some areas that need improvement and perhaps asking them to set their goals for a period and work towards attaining those goals.
2) Always Recognise Employee Accomplishments
It is utterly important to constantly appreciate the good work done by employees. It is no secret that employees who feel that an organisation values them are highly motivated to continue performing well and do their best work. Employees are human beings and as such need to feel appreciated and kept happy. This will breed loyalty among them and keep them employed to you will be easy, it's also an easy and simple way to encourage improvement and growth among them as well as for the whole company.
Appreciating the employees will make them excited about the prospect of improving and learning more because they already know that you see and recognize what they are doing in the organisation.
3) Allow for Growth Within the Company
This serves to strengthen the case of recognising accomplishments and having regular reviews. The employer should put mechanisms in place for upward mobility in the company. An employee who is doing very well should not be stuck doing the same thing for years, instead, the employer should allow for promotion chances which will go a long way in giving the employees some sense of belonging and accomplishment.
Even if there are no higher positions available, consider giving the well-performing employees additional responsibility. The added responsibility will make the employees feel loved, valued and appreciated and will also go a long way in making them feel successful because they are.
4) Make Professional Skill Development a Priority
As an employer, you need to take some time to focus on certain specific skills that need attention and improvement. Involve your team in working on these skills. This will help your workforce team be better professionals at what they do. Just a like a machine, your employees need a little fine tuning every now and then to make them better. For this reason, as an employer you need to look at what your employees need most and try as much as possible to give it to them, maybe they could greatly benefit from an expert in public speaking or a motivational speaker to come in and lift their spirits from time to time or perhaps they could benefit from a workshop, conference or seminar to work on and help improve their writing skills.
Employee development is not only important to your employees as individuals but honing in on your worker's development will definitely improve and help your organisation to grow in leaps and bounds.
5) Encourage out of Workplace meetings
Employee development does not start and end at the workplace. Great and brilliant ideas can be learnt outside the workplace and implemented in the workplace and still get the desired output. As an employer, it is your unwritten duty and responsibility to encourage your employees to develop themselves outside of the workplace because they can. Make an effort of pushing your employees to strive to classes, seminars, workshops and even conferences and sessions that are fully focused on improving and developing the skills that are relevant to your industry.
This will help your employees to be abreast with the trends and developments in the industry as well as helping your company stay ahead of the pack in terms of your competitors.The employer should also encourage his staff to share all that they have learned outside with their colleagues so as to ensure that the knowledge is shared to everyone.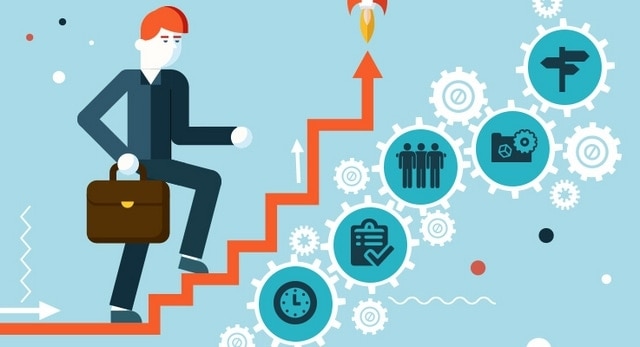 6) Encourage your Employees to Network
It is common knowledge out there that networking is a necessary evil when trying to find a new job. It is said that if you don't have a network of influential people then chances are you will find it very hard to land a job even with very good academic credentials. This is also true for companies, having a strong network connection and knowing others in the industry will definitely go some way in helping your workers to develop and grow in their respective roles and duties as time goes by. Also, the employee connections might come in handy some day for the company, chances are that a certain connection will come through for a business deal or may be filling a certain position in the office. Encourage your employees to make connections and know others.
7) Start an Office Mentoring Program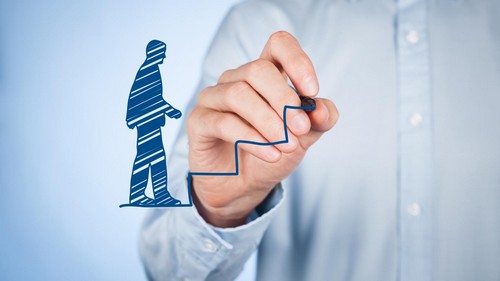 Office mentoring is as important as employee appreciation. The program can go a long way in helping your workers and your business move from one level to another, for example, the program can help in fostering employee loyalty while at the same time it can be used to train new employees and motivating them. The program can also be used for developing leadership and developing a wide range of skills for employees both senior and junior.
An organisation that does not train and encourage its employees in leadership skills is doomed to fail or stagnate at some point. Therefore, it is essential to make use of company's resources to mentor and develop employees for their own individual growth as well as for the growth of the company. Employees going out of their way to help their colleagues better their skills and talent is simply a concept you as an employer can't afford to pass up.
8) Implement and Encourage Cross Departmental Training
There is no better way for employees to learn and understand better the inner workings of a company than by learning from each other and there is no easier way to do this than by cross-departmental training. The employer should provide space in the organisation for employees to train and learn from other departments. This will help the employees get the best out of each other. Allowing fresh eyes to look at the goings-on of another department might help bring out a flaw that had previously been unnoticed.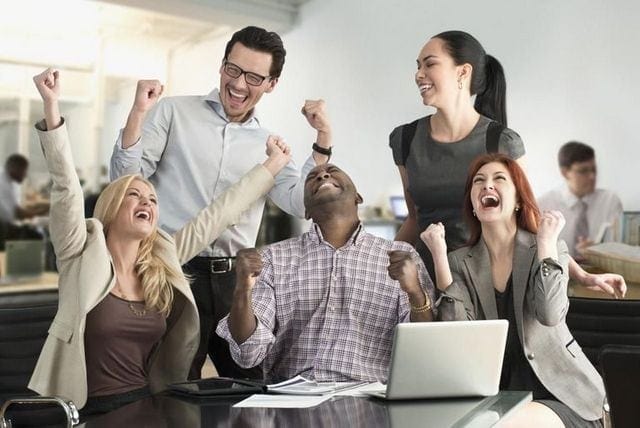 9) Provide Resources for Employee Development
The employer should provide his employees with all the resources they need to better themselves in what they do. Every little resource is very important, be it a database with information on professional bodies your employees can join or hosting luncheons and dinners for them to interact freely, all are important.
Make a point of encouraging them to make use of these resources so that they can benefit from them fully. The employer can also offer tuition reimbursement or even partial reimbursement for the workers for their continued education. This benefit will go a long way in retaining and attracting the best in the market, it will also enable the employees to grow and learn new and varied things.
10) Be a Role Model and Encourage Collaborative Culture
The best way to encourage someone to do something is by doing it yourself. Chances are if you as an employer are involved in some or all of the above activities your employees will also follow suit. Make employee professional development a culture in your organisation.
Also, strive to make male your company an open place, all the learning and growing will be for nothing if it is not shared amongst the employees, encourage them to share what they have learned to the rest of the group. This will make your company have an environment conducive for development and growth.
Topic of Human Resources
Alternatively, check out the Marketing91 Academy, which provides you access to 10+ marketing courses and 100s of Case studies.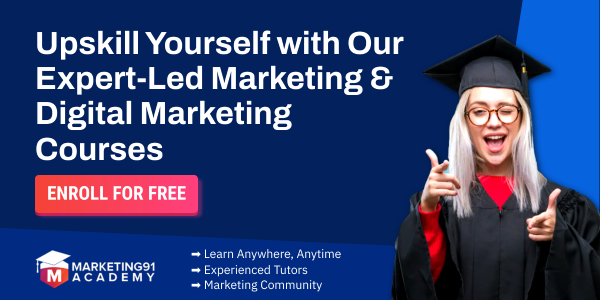 Liked this post? Check out these detailed articles on