A manager plays many roles in an organization, and one critical role that they play is to ensure the discipline of employees within the organization.
Employees are often required to be on good behaviour and display good ethical values within the organization and when representing the organization in an outside environment. This is the only way performance and productivity can be achieved.
However, just like there is a madman in every village, you will find rebellious employees or those that display bad behaviour/misconduct. In this case, you will be required to discipline the employee to ensure that they are on the right track. Unlike performance related problems, employee misconduct issues are considered to be more serious and thus require a more serious treatment compared to performance issues.
When misconduct occurs, it means that there is a problem with the employee's attitude and behaviour towards their job. Categorically, misconduct can be classified as serious or gross. Serious misconduct can be when an employee consistently reports to work late or unprofessional dressing. An example of gross misconduct is when a member of staff is verbally abusive, engages in fights within the organization or when they are insubordinate. Gross misconduct as evidenced is more severe and thus is dealt with more severely- it can even lead to dismal.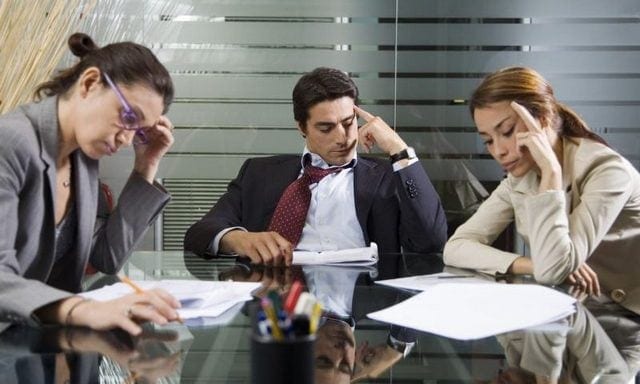 Misconduct in an organization should never be tolerated. You as a manager have to make it clear that any unacceptable behaviour will face disciplinary action. This, therefore, means that as an organization you need to have a defined disciplinary procedure and measures in place. For example, when serious misconduct is identified, the concerned employee has to be issued with a warning, and it is only appropriate if they are warned at least twice before a dismissal is given. Nonetheless, dismissal should only be an option when there has been no improvement in the employee's behaviour. However, if the case is a gross misconduct issue then, dismissal may have to be the immediate result.
Dealing with employee misconduct can sometimes be challenging, but with a clear and more defined disciplinary procedure, you can easily tackle misconduct issues and ensure that discipline is at its high in your organization.
The following are steps that you can take to deal with misconduct within your firm. Keep in mind that each of these measures varies in severity – from the least to the most severe. Therefore you will have to evaluate the gravity of the misconduct presented before embarking on a disciplinary action.
Steps To deal with Employee Misconduct :
1) Verbal warning
Oral notice is best issued for misconduct cases that are not that serious. For example, failure to carry out instructions as given by the manager or when an employee has the tendency of submitting their reports late, you can warn them verbally. This way, so they will know that their conduct at the work place has come to your attention and that it is wanting.
Verbal warnings in disciplinary processes are often first on the list. In a case where an employee is under disciplinary watch, management starts off by giving a verbal warning to see if the employee will mend his/her ways.
For most cases, verbal warnings work in turning around the behaviour of an employee. This is often because most employees fear summons and a first summon will often compel them to be more disciplined at the work place. However, in the case where this action is not effective, management can proceed to the next disciplinary stage.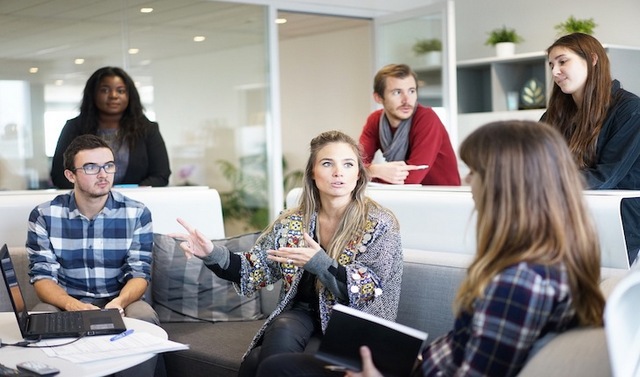 2) Written warning
When an employee has issued an initial warning for misconduct, and their behaviour doesn't improve, it is required that you take the next course of action which is to issue a written warning.
Many people fail to acknowledge the seriousness of warnings delivered by word of mouth. This is the same with employees, most of them will not recognize the severity of a verbal warning issued to them and thus will continue with their bad behaviour without much concern. When this happens, you are advised to issue a written warning where a copy is kept in the employee's files, another one is documented in the organization's records, and then you issue a copy to the employee. This way, he/she will get concerned and realize the seriousness of the matter.
Often, written warnings are given two times; the first time is when a verbal warning fails and for the second time when they don't change upon issuance of the first written warning. If the employee still doesn't respond after these three steps, then you can proceed to the final action.
3) Reprimand/suspension/dismissal
When all warnings are ignored, or in a case of gross employee misconduct then that person may need to be reprimanded. This is where a high ranking manager summoned them and reprimanded over their misconduct at the work place. During this time, the manager needs to let the employee know that it is their last chance to improve their behaviour otherwise they will be suspended or dismissed.
If reprimand does not work or when they have committed a grave offence like theft or embezzlement, the employee can then be suspended as the case is investigated.
Lastly, when an employee ignores every warning and disciplinary action, dismissal is the last resort. However, dismissal can also be taken as an immediate disciplinary measure when the misconduct is grave and beyond reproach.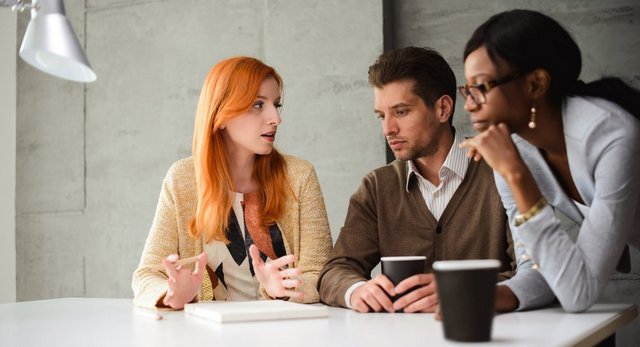 In conclusion,
You have to understand that no matter how carefully employee selection is conducted in your organization; there are times when you will need to respond to unacceptable behaviour.
Therefore as previously mentioned, you need to have in place a defined disciplinary procedure that can be followed to handle cases of employee misconduct. You should also know that in as much as set procedures can be established, implementing them can also be a challenge. Therefore if you are facing difficulties with handling bad behaviour, you can seek guidance on the matter to protect yourself as an employer and to ensure that you are fair and reasonable in your actions.
Liked this post? Check out the complete series on Human resources