Improving the delicate relationship between the management and the employees is an essential objective of every organization. For this purpose, they have taken the help of the employee survey. It is recognized as an apt tool that is used by various companies in different sectors to gain feedback so that it can effectively measure the morale, engagement, and performance of the employee.
It is generally an anonymous activity that is conducted to gain a better understanding of the areas that should be worked upon. The employee survey is well-designed and has proved credible enough to invoke essential changes. The company can quickly get to know about the employee's feelings on subjects like supervision, management, and existing working conditions. In most cases, the employee survey has proved it's worth and this is why it is considered a crucial measure for every company. The employee survey questions offer valuable insights and are thus revered by the organizations.
The employee survey is a comprehensive approach and can be a one-off, half-yearly or yearly survey to suit the need of a specific company. It is used for various purposes, and some of them along with essential questions are described below.
Employee survey questions related to workplace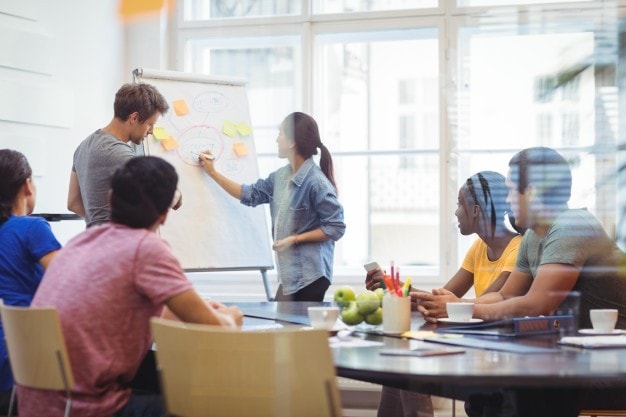 Employee turnover has become a severe issue or every organization because it brings with itself several problems like additional expenses and wastage of time and effort. Retaining the existing lot and attracting the best talent in the industry is not an easy feat.
Almost all the companies are offering excellent and competitive salaries and additional benefits so what is the extra topping that will tilt the scale in your favor. One should take out the necessary time to know the mindset of an employee to understand what they need and what will the organization have to do to increase employee retention. Some challenging questions that can prove a help in employee survey are as follows-
What is your definition of the right work environment?
What is the biggest strength of this organization?
What is its biggest weakness?
What are the areas that you think the company can improve upon?
Do you like the work culture of this organization?
What is the word that you will choose to describe it aptly?
Give an instance when you felt proud to be part of this organization?
What is the definition of a successful project for you?
Are managers able to recognize the work and efforts of the employees?
Is your manager a better leader?
How can he improve himself?
What is the one thing that stands out for you in this company?
What qualities in your colleague would you like to adopt?
What qualities in your colleagues would you like to change?
Does your workplace offer you a distraction-free zone?
Do you have easy access to material resources that you need to complete your work effectively?
Are you happy, satisfied and engaged in your workplace?
Survey questions related to employee satisfaction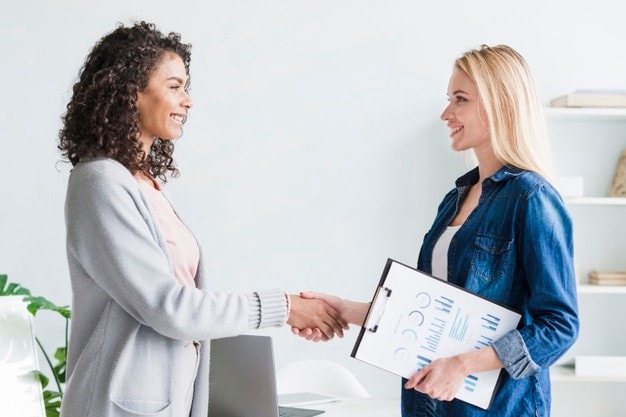 The employee satisfaction survey is used by Human Resource managers to understand the level of employee satisfaction. It provides the necessary direction so that probable measures can be undertaken to prevent any dissatisfaction amongst the employees.
The employee survey acts as a pulse of the employee that can display their mood so that it becomes feasible for an organization to analyze and implement practical steps. Some relevant and though-provoking questions related to employee satisfaction are
Do you believe that there is an opportunity for individual growth and development in this organization?
Are the strategic objectives of the company clear to you?
Are you clear about your role in meeting the objectives of the company?
Are you satisfied with your overall job?
Where do you find yourself in the next five years?
Does your team offer you the necessary support?
Do you receive support from your manager?
Can you take time off when needed?
Do you receive the necessary recognition from the manager?
Are your dedication and commitment praised and rewarded?
Does your organization celebrate achievements and accomplishments
Is your opinion valued?
Are you able to maintain personal and professional balance in life?
Employee survey questions related to employee engagement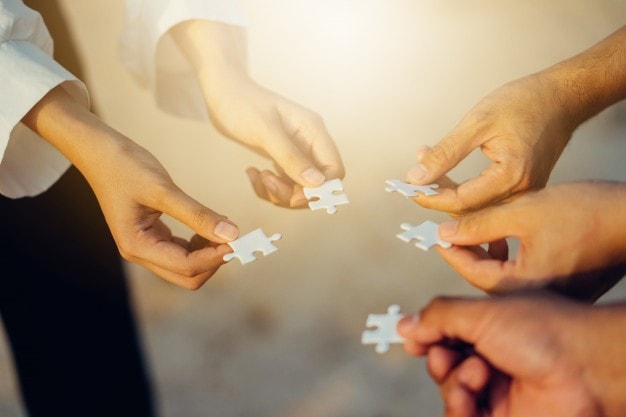 When the employee feels a part of the organization and has the confidence to make a difference, then it leads to employee engagement. It is the connection and enthusiasm that is built over the years. Employee engagement is a sign of commitment and the survey helps to measure factors that contribute towards employee retention and performance.
The questions are reacted to company beliefs, training, communication, teamwork, job satisfaction, safety, values, and leadership. Some are research-based and some open-minded to get a powerful insight inside the employee's mindset. Some of the top essential employee survey questions are as follows-
Do you look forward to coming to work daily?
Do you have a feeling of belonging?
Will you recommend this organization to your friends and family members?
Does your job offer you a sense of purpose?
Do you have the freedom to perform as per your directive?
Do you think that your job offers you room to grow?
Have you been challenged in your job?
Did you like it?
Were you successful in meeting the challenge?
What positives do you find in your job?
What are the areas that need improvement in your company?
What is the greatest strength of your company?
What is the greatest weakness of your company?
Where do you see yourself in the next two years?
Do you think of switching your job?
What is the main reason for such thoughts?
Does the organization or the manager motivate you to do better?
Is the manager your role model?
Do you have access to company resources to make your work more comfortable?
Do you have access to training programs?
Has the company offered you the chance to grow and develop professionally?
Are you aware of the things that need to be done to find the desired success?
Have you received recognition for your work?
Questions related to culture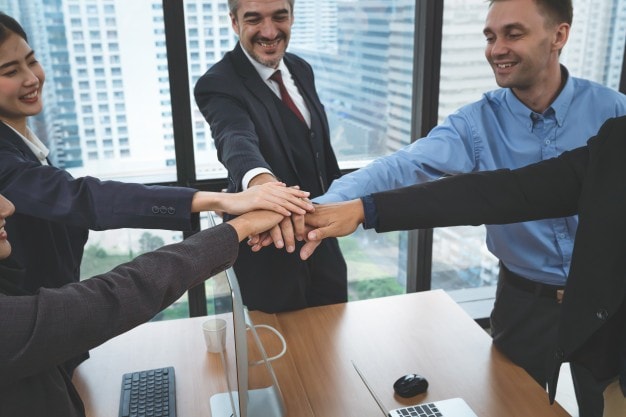 The employee survey related to culture is conducted to evaluate how well the organization's culture is aligned with its ethics. It collects insights to analyze and make changes in the existing scenario if needed. It is imperative that the workforce loves the company culture and relate to it in a positive manner as this will make the workplace a better place.
It is a fact that the cultural aspect of a workplace has a direct as well as indirect impact on the business. When the workforce is aligned with the company culture it becomes easier to see its positive sides and convince the customers to become loyal to it.
A culture-related employee survey benefits the organization in having better performance standards, improving vision, structure and job roles and enhance managerial techniques. Some important employee survey questions are
Do you like the company culture?
Are you comfortable with your company culture?
Why do you like your company culture?
Do you feel your work is respected?
Will you recommend your organization to others due to company culture?
Are your values aligned with those of your company?
What would make the company a better workplace?
Do you like the atmosphere at your workplace?
Are you often overwhelmed or stressed?
Is your company able to protect the employees from severe issues like discrimination?
Are you able to trust management on sensitive issues?
Does the management solicit input from the employees if needed?
Does your company believe in open communication between employees and management?
Is your organization culture supportive of change?
Does your organization believe in diversity and inclusiveness?
What is your definition of success?
What is your organization's definition of success?
Is your company culture aligned with its mission and vision?
Does your company behave in a socially responsible manner?
Is there a culture of cooperation and teamwork in the organization?
Are you satisfied with the way the organization conducts performance reviews?
Employee survey questions related to communication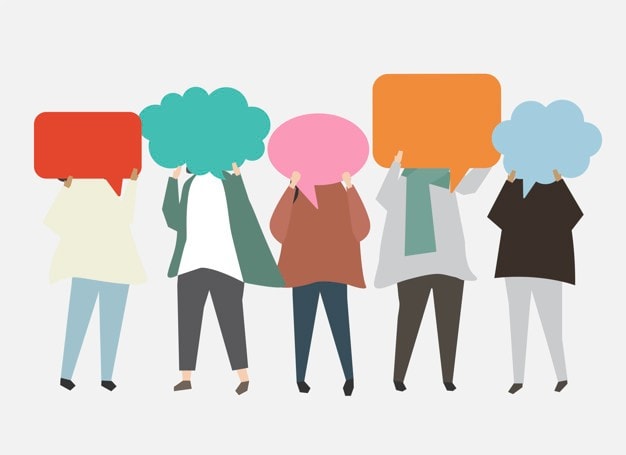 Employee survey questions related to communication helps the organization to understand what the employees think about the company and how they can contribute to boosting the efficiency and productivity levels throughout the business.
It is a fact that bad communication can cost a business through legal settlements and procurement mistakes. The absence of clear-cut communication can result in misunderstandings about job roles and responsibilities, job functions, business processes, organization policies, mission, and objectives, etc.
Effective communication is a necessity if the company wants to decrease employee churn and human error and boost employee engagement and satisfaction. Better take proactive steps and conduct an essential employee survey related to communication to get a feel on the thoughts of the employees about the existing communication channel in the organization. Some important questions are as follows-
Do you receive company announcements on time?
Are you able to act on time because of the information?
Are they useful?
Are they reliable?
Is it possible to communicate with the manager every time you need to?
Is the manager able to communicate with you effectively?
Are you comfortable sharing your ideas with the manager or other team members?
Does the manager listen to your concerns and ideas?
How will you rate communication in your company at the rate of 0 – 10?
What are your preferred ways of communication?
Are you able to access relevant information on time?
Employee survey questions related to feedback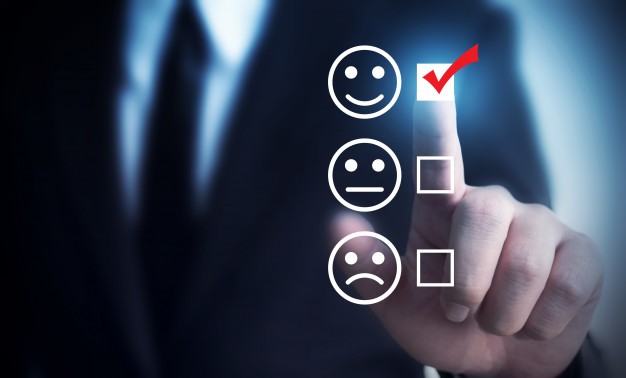 An employee survey related to feedback is a thought-provoking tool to keep the employee happy and satisfied in the business. The purpose of the feedback is to identify the areas of concern so that it becomes possible to implement the necessary changes in the organization. Some essential questions that should be included in the employee survey are as follows-
Are you challenged in your role?
Are you able to use your skills and know-how in your job profile?
Do you find your work meaningful?
Does your manager care about your feedback?
Are you able to share your thoughts and feelings honestly in front of your manager as well as other team members?
Do you find the supervision too much to handle?
Is your boss a micromanager?
Do you approve of his managing style?
Are you encouraged to give an opinion?
Do you like to work solo or are you a team member?
Have you availed of the recreational opportunities that the company offers?
Are you satisfied with the benefits and compensation offered by the company?
Are you proud of your organization's brand image?
Do you have room for career growth and development in this office?
Would you like to make changes in the organization?
Do you feel that there is room for improvement?
Are you satisfied with your overall job?
Liked this post? Check out the complete series on Human resources