If you are looking for the key to optimum success in the minimum time, then you should get a mentor.
Working with your very own business mentor can be very effective as an impetus for channelizing growth and productivity for your business. Regardless of whether you are a new startup or an established brand, a mentor can show you how to optimize your certainty, create essential business skills and execute successful techniques to fine-tune your business and propel growth.
Frankly speaking, not every individual finds it simple to get the inspiration and lesson to do the perfect thing towards progress. Also, a few people may not realize what they have to do to move ahead on the path of development and success.
In this way, finding the right mentor is essential for a beaming success story!
Mentors guide you through different odds of your life and boost your morale to focus on your work without getting off-track continually.
Seeking help and guidance from an older, wiser, and experienced person is undoubtedly one of the best opportunities you can hold. It is something many people cannot afford!
It doesn't matter whether you have just started working or are in the mid-way of achieving something big; a mentor is always essential for working out things correctly.
You must have heard different success stories where how a mentor guided his student out of trauma and made him reach the peak of success.
There are two ways with which mentorship can change your life.  You can seek guidance from a mentor to get your life back on track or become a mentor to guide people to reach the peak of success.
There are many roles and responsibilities a mentor plays in daily life.  The following sections will help you see what massive change a mentor can bring in your life.
In case you wish to become a mentor yourself, you will also find some tips and tricks to become a perfect mentor.
Why should you have a mentor in your life?
You must have a mentor as they play the role of the advocate in your life, guiding you through all odds and events of your career graph.
A mentor might not direct you to reach your destination directly, but he would challenge you to climb the obstacles and pave your way to success.
Role of a mentor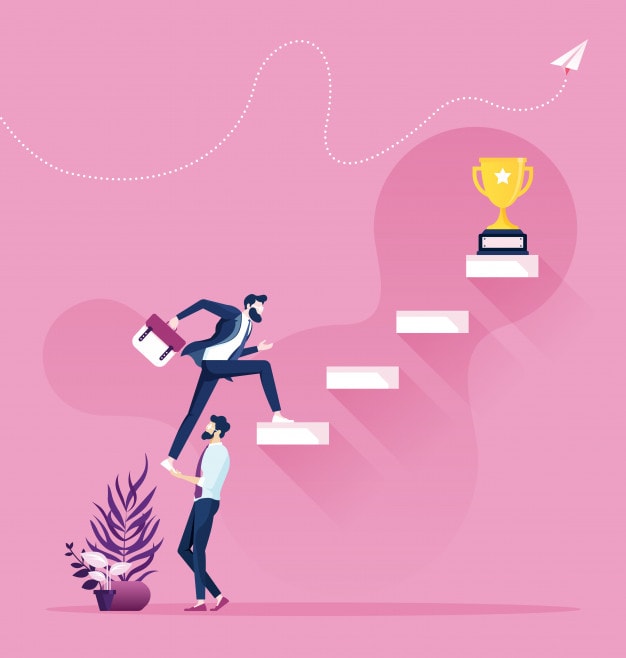 Whether you are stepping into the shoes of an entrepreneur or starting with a new job, a mentor can give you the proper guidance to excel in your respective field.
A mentor can give you critical checks at all points of your journey. They can give you the perfect work-management codes that you won't be able to derive from online resources.
A common benefit of having a mentor always by your side is that they help you identify what negative consequences your decisions can have in the future.
They also help you deal with the pitfalls of business, helping you out in every aspect of your journey.
Another highlighting feature of having a mentor is that you might get busy with your career so much that you often lose out the golden opportunities knocking at your door. Still, a mentor helps you grab those opportunities before you lose out.
A mentor:
Has a foresight for your growth and success plans
Helps you out setting a goal and destination but doesn't give you a whole map for quickly reaching your destination. They help you tackle the problems on your own and work independently.
Motivates you to flourish but does not give you a full-fledge plan on how to take things forward.
A mentor is not a coach.
People tend to confuse between coach and mentor. However, there is a thin line that separates these two.
Difference between a coach and a mentor
Coaching and mentoring may sound similar to you, but these two things are quite different from each other.
Mentorship involves a relationship between the mentee and the mentor, where the latter supports the growth and development of the former.
However, coaching involves a short definite time of relationship. Here, the coaches guide on how you should work upon yourself and what habits you should eliminate to reach your destination.
Both of these aspects are quite beneficial for an individual's growth and development.
How to find a mentor?
The first step you can take towards finding a good mentor is by deciding what goals you wish to achieve with his guidance.
A perfect match of your goals and the mentor's knowledge helps you move in the right direction. Thus it becomes quite essential for you to define your goals to find a mentor with matching experience.
Find your mentor in a person who has prior knowledge about your profession and someone who could be with you for a longer duration.
It is also crucial for you to see if you are comfortable with the person's company as it forms the base of your relationship with the mentor.
It is best to find a person who has enough knowledge about your industry but doesn't work there.
Once you find the perfect match for your goals, focus on building a bonding with him to work effectively.
Key Steps to Find a Mentor
You should take as much time as is needed to choose a mentor. Some of the steps that you should follow to find a mentor is-
Check if you share a decent camaraderie with the mentor
Check if you are comfortable in being natural with your mentor
Check if the mentor is reputed in his/her field
Analyze if the mentor is offering you guidance that you feel are significant to your development
Check if the mentor is honest in his affiliation and associated
Always check whether the mentor has any clashing or conflicting interest in working with you
Check about the things that the mentor brings to the table which you can never do it without his or her guidance
What qualities make a good mentor?
The essential quality that your mentor must-have is a broader knowledge about your industry as compared to you. A track of success in his life is another mantra to reach to a good mentor.
Your mentor should be a person who owns a combination of all those qualities which you look to inculcate in yourself.
Look for your mentor in people with creative and honest minds.
Ensure that the person you are seeking for your mentor has the same leadership goals as you have.
How to succeed with a mentor?
The following tips will help you succeed with your mentor:
Invest time to search for a mentor whom you feel comfortable with, sharing your problems and views.
Feel free to share your goals and worries with your mentor
Don't expect specific advice from your mentor
Sharing your struggles with the mentor
Applying your mentor's guidance in your activity
Showing approval to your mentor's help and appreciating their hard-work
Maintain a proper relationship with your mentor
In case you wish to step into the field of mentorship, you must look at the below sections for a comprehensive guide on how you can be a good mentor.
How can you be a perfect mentor?
Look at each mentorship differently
It is imperative to understand the need for different types of mentorship
While starting, make sure you ask yourself specific questions to see if you are ready to take up the role.
You can try asking yourself the following questions:
What kind of management style do you have?
How will you find out whether your mentee is succeeding or not?
What do you expect to see as the development of your mentee?
How will you communicate with your mentee to understand his meaning of success?
Sit down with your mentee and set up the goals you wish to achieve through the relationship you both have
Try understanding your mentee on a personal level
Understand the situation where your mentee needs advice and wait before you jump on to give information.
Work on improving your emotional intelligence to work effectively as a mentor
Be open to sharing your failures and mistakes so that your mentee learns from them and doesn't commit the same mistakes.
Celebrate your mentee's achievements as if they are your achievements. It will give their morale a boost.
Don't make any assumptions about your mentee. It is always a better option to ask about any situations before jumping to assumptions.
The different areas where you can be a mentor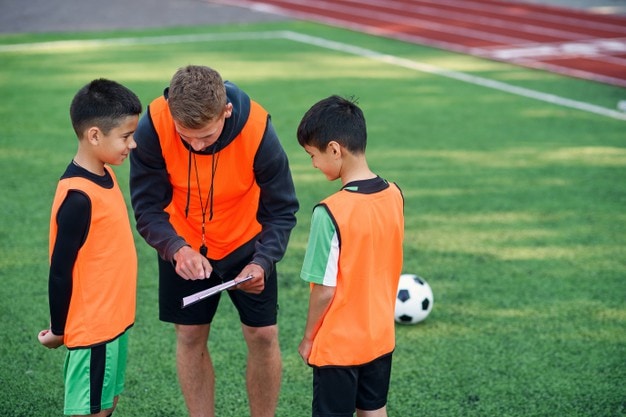 A mentor is someone whom a person can trust. There are many fields where a person needs a mentor. Some of the standard fields being:
1. Peer mentorship
Peer mentoring denotes a person who works in the same industry or can say the equal company and guides people through odds and out. It's more like an apprenticeship.
A peer mentor checks on achieving specific goals
2. Life Mentorship
A life a mentor is a person who doesn't work in the same workplace as the mentee.
Here, the mentee can consult his life mentor while changing jobs or facing any struggles in his current role.
You can easily be a mentor for more than one person as the mentees only need your consultation during specific phases of their career or life.
3. Career mentor
Career mentorship is the most informal sector. Here the mentor is mostly a senior at the same workplace who guides you to achieve more beneficial results in the workplace.
Ten Keys to Excel in the Mentoring Program
Including a value-proposition that gets support from all partners and stakeholders
Characterized purpose and objectives dependent on the identified needs
Inclusion of program components and framework to accomplish the objectives
An execution plan that determines activities and reasonable timelines
Effective program management
Defined jobs and duties of members
Inclusion of participant engagement blueprint
Communication methodologies
Inclusion of the evaluation matrix
Having a sustainability program to acknowledge enduring advantages
By considering, arranging, and documenting your way to deal with every one of these key zones, you are headed to excellence in mentorship.
Why Entrepreneurs should have a Mentor
In contemporary times, when startups are the booming trends, entrepreneurial culture is also gaining prevalence.
To be a successful entrepreneur who runs a sustainable business model, having a mentor is crucial. Some of the reasons for this are-
Being an entrepreneur is a way of leading a lonely journey, so with a mentor, you will have someone to talk to and ease your path of success
With a mentor, entrepreneurs will have someone to report to, so they can stick to the metrics they have defined for themselves
Entrepreneurship is an internal battle more than an external battle, and with a mentor, winning those emotional battles will become easier
Mentors will help you at the times when you are clueless
A reputed mentor brings with him or her a good range of contacts that will help you at the times of your needs
Final Thoughts about Mentor!
Mentorship is not an easy task, and finding a perfect mentor for guiding you is an equally difficult task. But both of them become easy if you go through the above sections carefully.
Summarizing the above sections:
Seek your mentor in a person whom you feel comfortable with
If trying to be a mentor always support your mentee
There are many important points which one should take care of while looking for a mentor or thinking of stepping up as a mentor.
Most people believe that mentorship is an easy task, and anyone could be a mentor, but the above sections must have cleared your thought process. It takes a lot of effort to be a perfect mentor.
What are your thoughts about the importance of a mentor in leading a successful life?
What qualities do you expect from your mentor?
Liked this post? Check out the complete series on Human resources