Employee burnout can be defined as the disengaged response of an employee because of the chronic or interpersonal inconvenience, pressure or stressors.
For the successful channelization of any business, employees are known to be the most important assets of the company. When the employees are in a healthy condition, they can yield a good result that can be beneficial for the company. This is the reason, one of the most important things to do by the employers today is to take proper care of the employees in the organization.
But a number of times when there is a lack of proper working condition or some other issues, it leads to employee burnouts.
It is basically a reaction of the employee that is caused by pressure or stress in the work environment. But it is not necessary that the employees will come up with such reactions of outrage or so. There are a number of other ways also that the employees may show their burnouts and it is very much important to know them and understand them.
Side-effects of Employee Burnout
So, if you want to safeguard your business from all such sorts of issues, it is important to understand the reasons why Employee Burnout is occurring.
The Importance of Understanding Burnouts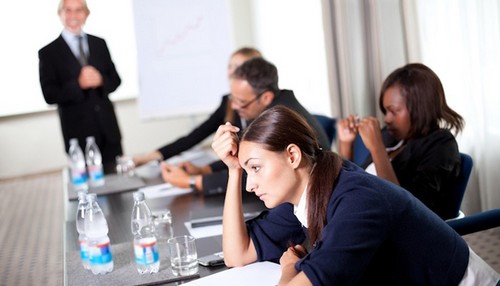 It is very much important to understand the burnouts of employees so that the right measures can be taken at the right time and the best employees of the organization can be retained to gain high results once again.
There can be a number of signs that you must be missing out, that can be the symptoms of the employee burnout.
1) Lack Of Engagement
There are two different ways of how the employees can show out their stress. One of the ways is to be highly active and involved in the work and the second way is to have a lack of engagement in the work.
There can be a number of employees who lack interest not only in the work but also in the people around the office. This can be a sign that they are under extreme work pressure and hence are getting irritated of it.
2) Tired All The Times
It may happen that an employee can look exhausted due to working long hours or due to the last hour pressure. But there are a number of times when the employee may seem to be exhausted almost all the times.
This can be again another situation to explain that the person is under work stress. Such people may experience a number of health issues quite frequently such as headaches, muscle cramps, breathing troubles, and many others and this should be surely taken under consideration, without ignoring it.
3) An Increase In Accidents Or Absenteeism
Have you recently noticed that your employee is meeting accidents quite often? You may also notice that the employee is found lost a number of times when an important discussion is going on. In place of firing at him or her, you should show your concern because this can be another case of employee burnout.
It may happen that the employee is behaving in such a way because he or she is thinking about the work environment or the pressure that he or she is having.
These are some of the signs that you should never ignore. Apart from the above-mentioned ones, there can be many more such signs too such as:
Staying isolated most of the times,
Higher sensitivity,
Extreme thinking.
Let us now delve into some of the causes of Employee Burnout-
Factors that cause Employee Burnout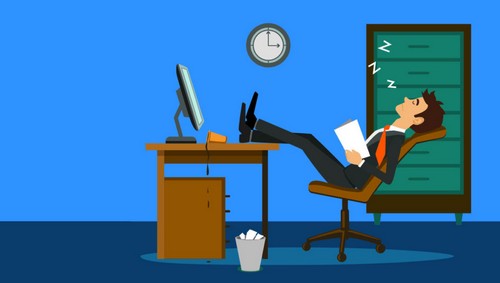 1) Factors related to Work Place
Huge workloads along with conflicting job demands and unnecessary pressure to offer more without any proper mechanism or guidelines can cause such issues.
Not offering proper training as per the need to the job or not providing proper resources can also be the reason behind employee turnout. Lack of support from seniors or peers or not getting feedback in the proportion of the effort provided by the employees can also lead to burnout situations.
Not considering an employee in decision making while his or peers are being considered may also be the reason for this.
Workload mismatch, lack of awards and recognition, unfairness, value conflicts, etc. are some of the key causes that occur at the workplaces and lead to employee burnout.
2) Factors associated with the Personality of Employee
If the employee is not easily adaptable or not open to adjusting with the changes then it can also be a significant factor behind employee burnout.
An employee who is either having a superiority complex or having an inferiority complex can face such situations.
Those who are not able to work in a team can also face psychological problems that can cause employee burnout.
How to Deal With Employee Burnout?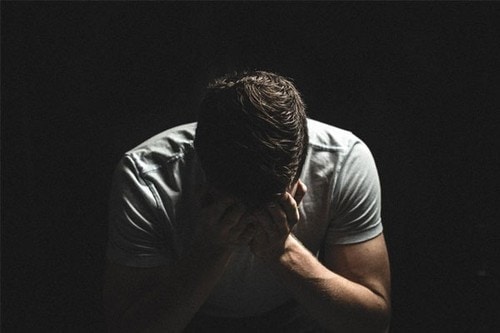 Just having the understanding to recognize the signs or burnout will not help.
It is equally important to check out the ways that can be helpful in dealing with such burnouts. Here are some of the ways how you can deal with such issues and can solve the issue so that you can retain back your employee.
1) Monitor Workload on a Timely Basis
It is important to monitor the load of work from time to time. It is quite understood that you may have some of the best employees but you should also understand that they too have limits and hence should avoid over pressuring them.
2) Appreciate Employees to Motivate Them
A small sentence of appreciation can motivate your employees in a huge way. Hence, always keep them motivated with your appreciations to avoid such situations of burnout.
3) Make them feel you care for them
You need to understand that your employees are not robots. You should encourage them to go for vacations and take a break from work for some time. This will refresh their minds and rejuvenate so that they come back fresh and in a more energetic mode.
4) Sometimes Diversity is Important
Sometimes, even a lack of diversity can lead to such situations. If this is the case, try to provide some diversity in the work.
5) Let your employees sometimes enjoy Work from Home
There can be a number of employees who may stay far away from the office and hence at times it may get difficult for them to travel. If possible, you should encourage options such as work from home for such employees at times.
6) Improve the Management and Train Supervisors
Sometimes, it is not the fault of the employees but the burnout situation has been caused due to the inefficiency of the management. In such a case, you should try to improve upon the management skills by offering pieces of training to the supervisors.
7) Ensure Physical Comfort if you want employees to make more efforts
At times options such as the temperature of the room or the seating conditions can also provide a physical as well as mental strain. Try to evaluate about such situations and try to make changes accordingly.
8) Time and Again Review the Pay Scale
Do not forget to review the pay scale of the employee because money is one of the most important factors that can often lead to employee burnout.
9) Make employees feel Special at times
Try something extra for your employees to make them happy. There have been a number of companies that try out different options such as a Friday luncheon, or anything similar.
10) Share the workload of Overloaded Employees
If you see that the employees are already stressed out and over pressurized, you can consider hiring some part-time employees or freelancers for the work too.
11) Let them enjoy their official Leaves
Do not interrupt much when the employee is taking leave or half day of their portion for their personal work.
12) Encourage Employees to participate in beneficial programs
If there are any beneficial programs for the employees, encourage them to get benefits out of it.
Here is a video by Marketing91 on Burnout.
Conclusion
Employee burnout is a most common problem today because the employers do not consider the pressure on the employees and often pressurize them even more.
This has to be understood that such pressures will not do anything good rather will decrease down the productivity of the employee. Making use of a number of tips and strategies can actually help in maintaining the work environment and the employees in a better way.
With the proper implementation of strategies that let employees feel that you value because they are important to you will for sure empower your business to have a loyal and sustainable workforce.
Paying attention to the causes of employee burnout and resolving those issues in a constructive manner will enable you to have a workforce that will be dedicated to making the best efforts to optimize your productivity.
So, what do you think of burnout issues? Do you see any other reasons that are causing such problems? Share your perspective with us in the comments below.
Liked this post? Check out the complete series on Human resources