Attracting the required talented individual is like finding the right fit. There are lots of people with varied personalities, training, experience, and skills who are on the look-out for jobs. The precise interviewee should be interested in submitting his resume because only then the company can hire him.
Drawing the talent towards itself is an art which needs to be addressed and cultivated if one is determined to be spot-on with his choice.
Here are the 10 Steps to Attract Talent to your Organization
1) Pay good money
Money is one of the most powerful incentives that lure most people towards a job description. Several big organizations are offering a good salary along with a good initial recruitment bonus and this is finding favor with new workers.
Along with the salary make the salary ranges clear so that the employee is aware that he has a chance of increasing his pay cheque every year. If you want to attract talent of the best possible nature for your company then do a survey and offer a bit of extra salary from your competitor. This will make your company more desirable in the eyes of a future employee.
2) Give benefits
Your employees are your tools- in-trade and it is up to you to harness their potential to the maximum. Every member of staff is more than happy to accommodate the wishes and vision of his employer but at the end of the day, he wants something for himself also.
This could take the form of additional benefits which is a great turn-on to attract talent of the right kind. Give them a few hours off early on Fridays, sanction their holidays with pay on special occasions like anniversary, offer them free passes for special events, say yes to parental leave, give them the desired break-in times of need and make them eligible for monetary recompense for their special efforts.
Some important in-house benefits which are in-demand with employees now days are fitness centers, on-site catering, and indoor playgrounds.
3) Good quality of life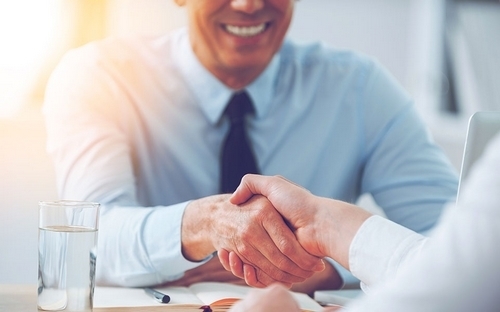 A top-tier worker knows his potential and is aware of the estimated monetary and additional benefits he can earn in most of the organizations. The one thing he may desire besides all these is a good quality of life. What a good boss can do to attract talent is to offer such an alternative.
For a better and quantitative life give your workforce options like flexible hours, in-house catering coupons, monetary benefits, acknowledgment certificates, vacation time, break times, personal days, and reimbursement options for travel if it is for the benefit of the company.
4) Flexible work hours
The business industry is facing several challenges in terms of its mode of operation. Several traditional rules are no longer a feasible option. In earlier times there were set hours and the employees used to come and go according to those.
Nowadays the scenario has changed completely. The top brass has realized that allowing flexible hours is a great mode of harnessing actual work dealings compared to set hours. It allows options of work from home to employees who are facing medical or other problems, gives leeway in the morning to single mothers or individuals who are unable to arrive at the dot and also provides the option of making up the time after office hours. The flexible hours have proved a boon for the employees and most of the business organizations are emphasizing about it to encourage and attract talent.
5) Move them up the ladder
Finding a suitable job is no longer the single concern of an expected candidate. He is looking for an organization that also encourages and promotes the growth of individuals.
Is his salary going to be stagnant for the next several years or does he have the option of a minimum and maximum growth per year? Is he going to stay at the same job level or does he have the option of moving up the ladder and in a suitable time frame? These are some viable question that goes through his mind.
Most companies in order to attract talent offer options like 5% to 40% increase in salary after every year and a move up the ladder in terms of position within a timeframe based on individual performance. This encourages an employee to give his best and work for the betterment of both himself and his company.
6) Incentivize
Key organizations are trying to reel in new talent with help of strategic offers. The brand name of the company is in itself a huge incentive because everyone wants to be associated with the best. Besides it, the salary and signing bonus matters a great deal.
The company can also offer in-house benefits like free lunch, tea/ coffee options at a certain time, indoor games for half-an-hour to refresh, travel reimbursements and house-rent allowance. Several companies also offer yearly incentives like one-time free travel up-down or holiday package for a weekend once a year.
7) Signing bonus
Every employee has the right to a bonus. Each and every organization allows the yearly bonus to its workforce. But how many of them offer a signing bonus. I am sure very few. According to new trends, several key organizations have started the practice of offering a signing bonus amount to attract talent.
This bonus amount is paid in the starting month or at the end of a 1-3 month training period. It is quite a big one and can vary between 20%-30% of his original yearly salary. This is finding a huge favorite amongst the interested applicants as they can start their jobs with help of ready cash for initial expenses at their convenience.
8) Use proper recruitment channels
In order to seek and attract talent, an organization must use proper channels for employment. Just giving an ad in the newspaper or a business magazine is not enough. In the market, there are several recruitment agencies. Go through the profile of each and hire one which you find suitable.
If you are not in a position to offer for the services of an agency then you can take the help of print, digital or social media. Several colleges offer its students facilities like campus placement. It has tie-ups with organizations and invites them to offer their students job opportunities. It is one of the most popular enrolment media in recent times where big companies hold seminars and recruit potential employees.
9) Ensure a good interview
The interview may seem like a dreaded word but are you aware that it is a two-way street. Just as an interviewee prepares for an interview so does an interviewer. The difference is that the first is nervous as he does not have much experience and the second does not allow his nervousness to show because of his wide experience.
In order to attract talent of the right kind, it is necessary for an employer to set up a good forum that will ensure a good interview. Preparation is the key. Write down the questions, review his resume beforehand and outline the pattern you wish to follow with your colleagues.
Taking an interview is as important as observing the candidate and understanding suitable nuances in his expression and talks. The nervousness is expected but is he knowledgeable and can he face the questions with aplomb are some important aspects that an employer must look for. The employer can ask circumstantial and behavioral questions that will put the candidate in a spot and let the employer know his worthiness for the job.
10) Ask for referrals from other talented people
Your organization in itself is a beehive of talent with several immensely gifted people working for you. They must have a personal circle of friends and acquaintances that are enriched with special capabilities that your organization is looking for.
You can refer such individuals to your department head or HR department. Several companies encourage employee referrals to attract and recruit talent as they have a more in-depth understanding of the candidate than others. It is a powerful tool that can be effective if utilized and harnessed properly.
The above were all the steps you can take to attract talent to your organization. Hope you use a few of them and attract the right talent to your organization which helps your organization in its growth.
Liked this post? Check out the complete series on Human resources