Creativity is defined as the ability to create a new, good, and useful idea. It is a common misconception that creativity is inborn in people, but it can be developed over time like every other skill. All it needs is regular polishing.
You must have wondered how a person can create a fantastic painting, or how is the idea of a particular novel so unique, or where did the songwriter get those beautiful and meaningful lyrics from. The person who writes the novel or draws the painting uses something called creativity.
People who are blessed to have creativity by birth should not take it for granted because, like a flowing river, one day, it ceases to exist. This is why the person who is experiencing the flow of creativity should ensure that the flow remains continuous. To keep it going, you have to polish it like a sword every day so that it does not rust.
It has to go beyond the traditional ways of thinking and find new ways to generate solutions for existing problems. A creative solution for an old problem is what everybody desires, and old ways of thinking cannot find a creative solution.
Knowing and understanding that there are limitations in the conservative ways, you have to give up on them and resort to creative thinking. Creativity is entirely about developing new and original things. Something which is inspired by an existing piece of art cannot be termed as creative.
Common Misconceptions about Creativity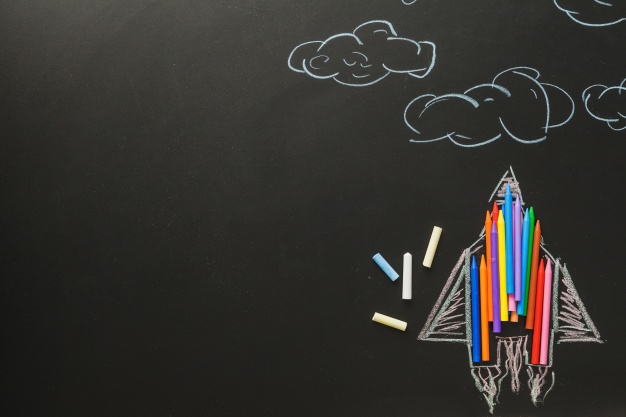 There is a prevalent misconception about creativity that it is inborn. In some cases, creativity is indeed by birth, but it is equally valid, if not polished like a skill, will wither off even if it is present by birth.
You may or may not have creativity by birth, but you must have a passion for that particular thing. You should have the desire and motivation to make something new. Creativity without action is like a dream.
There is another misconception that is only present in right-brained people. There is a theory that says that our right brain is responsible for creativity while the left brain is responsible for logic.
Although some part of it is true, it cannot be generalized that people whose right brain is dominant are the only ones who create new things. If this were true, scientists and mathematicians would never have created anything. Creativity is the logic of both the right brain and the left brain.
Of course, there are dedicated parts in the brain for specific functions, but it is the connection between these parts, which creates cognition. There are primarily three parts of the brain which are related to creativity:
1. The executive attention network
This is the part that helps to pay attention and improve focus. Usually, it is seen that attention and focus are necessary.
2. The imagination network
The imagination network is responsible for making you feel like someone else. This network works when you have to think of yourself in someone else's shoes. It also works when you daydream.
3. The salience network
The salience network is the one that helps you to identify when things are deep down inside your brain and salient to your surroundings.
For example, you go on a walk and notice that there is a far away-looking black and white animal. And you recall its name, Skunk, and you saved yourself from getting sprayed by a foul odor.
Why is the Need for Creativity?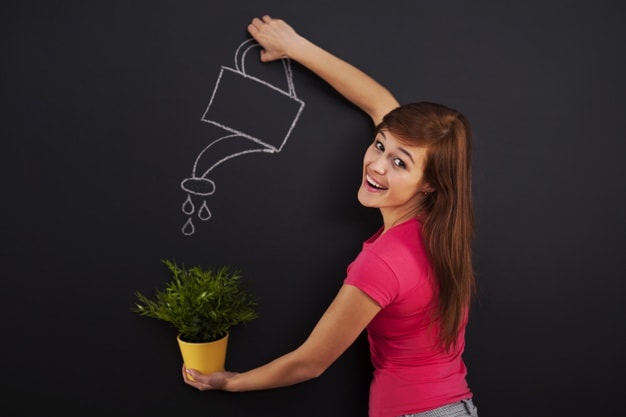 There is an immense need for creativity because, without it, there would not be a world good enough to live in. If it was not, half of the world's invention could not have been possible. It was because of creativity that Kekule could come up with the structure of the Benzene molecule, which paved the way for the future of chemistry, and it was creativity and science, which helped Einstein to achieve many things.
It helps to discover new things and address existing problems. While connecting the dots, you may realize that you cannot connect every dot with signs. At some point, you will have to use your imagination and creativity to fill the gap. Both go hand-in-hand, and if it were not, how many of the words inventions and discoveries would not have been possible.
Creativity is essential, even in small things. Coming up with a solution for frequent electricity problems, finding alternative modes of transportation, and opting to do smart work instead of hard work are a few examples of everyday creativity.
If it were not for creativity, the arts stream would not have existed — the concept of imaginative art and abstract art are purely the products of creativity and imagination. We see different utensils in new and unique shapes because of it. People have found out multiple uses for a single thing, which is nothing but creativity.
In terms of personal lives, the impact of creativity is as follows:
1. Reduces stress
Creativity is an essential factor when it comes to reducing stress. It is scientifically proved that moderate creativity acts as antidepressant medication for your brain. It doesn't matter if you come up with a unique piece of art or not.
What is essential is indulging in the process of creativity. Soaking your brain in creative juices is like having a vacation in a jacuzzi.
2. Improved engagement levels
There are many health issues in which we start losing our engagement with the world. With the help of creativity, you can increase your engagement levels with your surroundings. It keeps your mind occupied and thereby keeps you engaged.
You can meet like-minded individuals. It is essential for your physical as well as mental health. It creates mental well-being and gives you an improved state of mind.
3. Stress buster
Creativity helps to reduce stress and has an effect similar to an antidepressant. When your imagination is stimulated, your brain activity increases, allowing you to focus more and keeps you from drifting away from the present.
More importantly, creativity helps you to decompress. The creative juices start flowing when you're stressed, which happens when your creative processes ignite. Creativity can also improve the present state of mind and helps to maintain it.
Here is a video by Marketing91 on What is Creativity?
Connection Between Creativity and Intelligence
Creativity and intelligence sound similar and are used as interchangeable terms in many cases. However, it is essential to understand that both of them are different. Although they are related to each other, they do not substitute for each other.
Creativity is a type of intelligence and vice versa. They can be said to overlap each other. Intelligence is an average function that is more like a routine designed after years of practice. An intelligent person may or may not be creative. Intelligence can be attributed to mechanical thinking, although it cannot be generalized. However, creativity is a bi-product and an initiator of intelligence.
Some analysts say that there is no relation at all between the both. This may be true at some level, but it cannot be generalized since creativity and intelligence keep influencing each other. No data says that there is a relation between them.
Is Creativity Natural or Learned?
There are many ongoing debates on whether creativity is natural or learned.  Creative people don't always have a nurturing environment. They may face a lot of criticism from their families and their colleagues.
It is seen that age is an essential factor in creativity. Kids are creative geniuses, and their creativity diminishes over a period. Many studies have found out that children less than eight years of age have the creativity of the level of Mozart, Picasso, or Leonardo Da-Vinci. The percentage of creativity slowly decreases as age increases. This is why the aim of becoming an astronaut at the age of five or so comes down and forms as becoming a scientific advisor.
However, there are multiple ways by which you can keep the creativity alive and even learn new creativity. Taking a simple walk might trigger creativity in some people. It is a well-known fact that after a rigorous day of work, Einstein took long walks, which helped his imagination and creativity.
Writers often engage in creative pursuits that are different from writing, such as gardening, exercise, or any other habit that is in opposition to their writing. This eases their mind and refreshes them for another round on another day.
In some instances, creativity is from birth, but creativity emerges after consistency and training in other cases. It requires practice and dedication, just like any other skills would require. It is seen that more than 70% of people have creative insights in the shower. Usually, solitary activities like walking alone, sitting alone, or showering will get the brain moving towards creative places.
When you consciously make an effort to reduce all other functions, that is when creativity erupts. Sometimes it sprouts up all of a sudden, and other times, it requires harvesting.
Conclusion
Creativity is a crucial process in almost every aspect of life. Without creativity, there would be very little or no innovation, and it is an important trigger. It is not limited to generating an idea, but it starts with it and continues to work to expand the idea.
Just like any other skill, creativity can be polished and developed over time, and just like any other skill, if not practiced, it is easy to lose.
Liked this post? Check out these detailed articles on
Topic of MANAGEMENT
Alternatively, check out the Marketing91 Academy, which provides you access to 10+ marketing courses and 100s of Case studies.