Power! This is something that is more commonly heard in discussions regarding international politics, war or sports. Seldom is this word used in sophisticated business discussions. However, management does know that there are Five Sources of power in an Organization. This article discusses each one of them in detail.
Power is nothing but the possession of authority, influence and certain skill over others. This power, depending on how effectively it is used, allows a business to take a lead over its competition and carve a niche for itself. Most of these type of powers are used to take control of the employees reporting to you or to have a discipline and decorum in an organization.
Power does not mean a bad thing. Using power to right the wrong is in fact a beneficial process for the organization. In fact, having power can lead to the right things in life. A leader has the power to lead. A manager has the power to analyse and implement things. An executive has the power to do things for his company. Thus, there are many sources of power and power is needed by everyone to get the work done!
In the year 1959, two American sociologists Bertram Raven and John French conceptualised this idea and categorized the power into 5 sources. These are the same 5 sources of power which are deeply imbibed in an organization.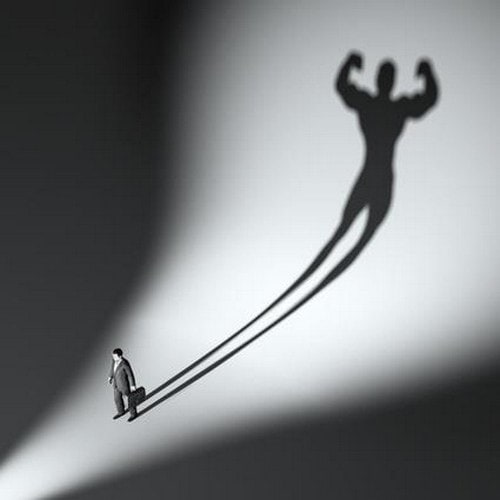 Five sources of power in an organization are
1) Legitimate Power
Legitimate power is also known as positional power. As these names suggest, legitimate power is the power that a person in the organization holds because of his/her position and that is considered to be legitimate. A manager who leads a team has certain responsibilities and also the right to delegate tasks/her to his subordinates as well as review their work and give feedback.
This power that a manager enjoys is because of the position that he/she hols and is 'legitimate power.' Job descriptions make it clear as to who an employee will be reporting to and the team that the employee will be leading, if any. For legitimate power to be respected in an organization, the manager should be able and have the experience, expertise and qualifications that the job requires. Ex. CEO.
2) Expert Power
Again, as the name suggests, expert power is that kind of power which an employee has due to the knowledge and expertise that he/she possesses. Knowledge is wealth in today's world and is highly sought after by organizations. Nice specialisations and extensive research work is highly valuable to businesses which are increasingly becoming complicated and specialised.
Expert power also acts as a stepping stone for employees to gain legitimate power. A good and acceptable display of expert power will lead to promotions and make an employee indispensable for the company. The promotions will result in legitimate or positional power. Ex. Medico-Legal experts.
3) Coercive Power
Coercive power is the power that a person has which he/she uses to coerce or threaten other employees. Coercive power is used to enforce strict deadlines and punishable actions in the workplace and scare employees.
Salary cut, leave cut or even terminations are certain threats that are used by bosses to get the work done by their employees. Bosses need to be strict with their employees and are justified in expecting professionalism and timely completion of work. Coercive power, if used optimally can improve the performance of employees and make them challenge themselves constantly.
4) Referent power
Referent power is power that is a resultant of the personality of a person. The relationships that a person develops with co-workers and the charisma with which a person is able to present himself/herself to others results in a certain level of respect and approachability towards that person. Referent power can also be a result of closely knowing senior people in the organization or those who are at a position of leadership and authority of any kind.
5) Reward Power
Reward power arises out of the authority that a person has to recognise and reward people. Ways to do this can be by salary hikes, bonuses, paid leave, company sponsored vacation or even promotions. Employees who possess reward power can influence the performance of employees considerably.
If used, as a motivating factor, reward power can make employees work harder and smarter and contribute more effectively to the organization. But if this is used in an unfavourable manner and any kind of favouritism is displayed, then it can severely harm the morale of employees and reduce their productivity, leading to the wastage of company resources. Ex. Power that HR personnel have to decide CTC, bonus etc.
Using these 5 sources of power, employees, corporates and businesses can motivate their employees and have better implementation of work. At the same time, co ordination between departments, discipline and decorum can all be achieved with the proper use of the sources of power.
Liked this post? Check out these detailed articles on
Topic of MANAGEMENT
Alternatively, check out the Marketing91 Academy, which provides you access to 10+ marketing courses and 100s of Case studies.