Definition:
A virtual organisation is defined as an organisation that is dependent on electronic linking to complete the process of production. It can be of permanent or temporary nature and can include groups, individuals dispersed at various locations, the entire organisation or even an organisational unit. In simple terms, a virtual organisation is referred to a company with an electronic presence and one who does not have a physical existence.
It is formed informally as an alliance between two or more legal entities of independent nature. The legal definition of a company does not bound virtual organisations.
What is virtual organisation?
A virtual organisation is referred to as a flexible network of entities that are linked by computing technologies to share knowledge and skills. This electronic network goes beyond organisational and geographical boundaries. It is often considered a boundary-less organisation in which vertical and horizontal barriers are removed.
It takes the help of information and communication technologies to reach common or shared interest. In a virtual organisation, members accept the help of telecommuting by using internet, phone, and e-mails to undertake their work. These types of organisations exist through information technology tools as they do not have a base or geographical location.
In a virtual organisation, the vast majority of the employees work entirely online from dispersed geographical locations. It uses informatics tool to sustain, maintain and enable the sharing of resources in distributed work environments.
In today's modern and competitive world, you will find more than enough new start-ups that are operating as virtual organisations. Even established companies are integrating them into their organisational design and also in hiring processes. As per a recent survey, virtual organisations are some of the biggest drivers of transformation, and there are considerable benefits in its formation.
Characteristics of virtual organisation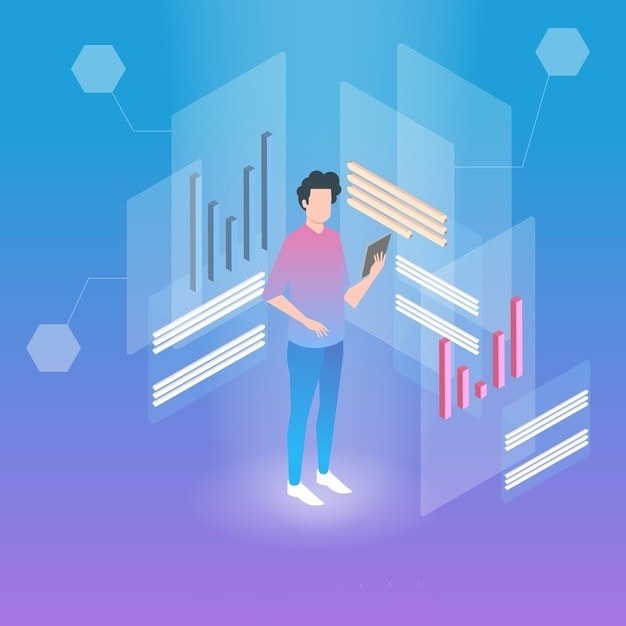 The characteristics of virtual organization are as follows-
Dynamic in nature
Flat organisation
Power flexibility
Informal communication
Goal orientation
Vague organisational boundaries
Virtual teams
Knowledgeable workers
Sharing of information
Customer orientation
Types of virtual organisation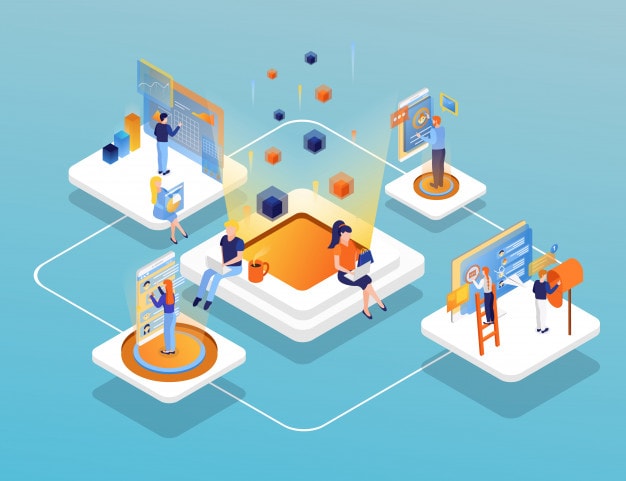 The types of virtual organisation are as follows-
Telecommuters – This type of virtual organisation hires employees that work from home and interact with their workplace via personal computers.
Completely virtual – This type of virtual organisations are linked to a network of retailers, distributors, suppliers and customers.
Outsourcing employees – This type of companies outsource almost all or a significant part of core competencies. The virtual organisation own one or two core competencies at which it is excellent and hires the rest. The areas for outsourcing generally include information system, manufacturing, fiancé, engineering etc
Features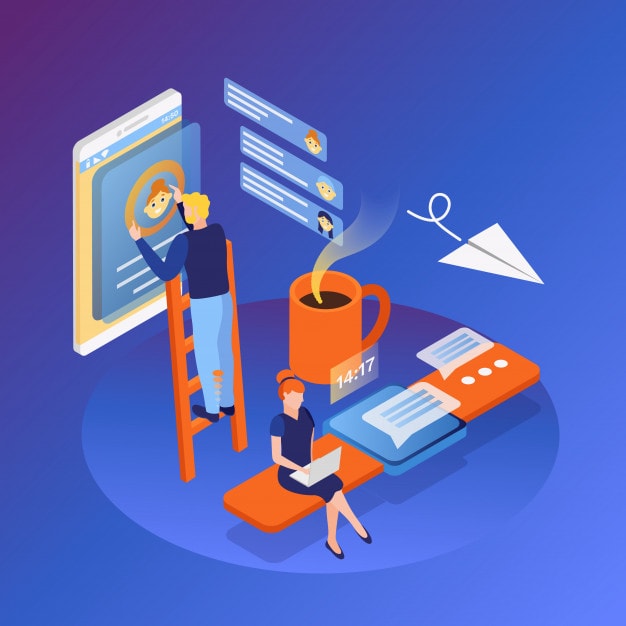 It is the information and knowledge that makes a virtual organisation effective. Seamless web communication is necessary to keep the organisation working smoothly. Some of the salient features of a virtual organisation are as follows-
1. E-mail integration
An important notable feature of virtual organisation is the integration of SMS or Short Message Service into the e-mail. This is already an existing infrastructure that enables a company to take advantage of SMS products
2. Technology
Times are changing and we are seeing tremendous advancements in the field of science and technology. This has transformed the traditional ways in which business entities used to operate and has replaced it with a new range of possibilities.
The computing industry, along with the telecommunication sector, has been the driving force behind the growth and development of virtual organisations. The CTI or Computer Telephony Integration is the reason for the new revolution.
3. Voice mail alert
When the SMS technology is added to the voice mail system it creates a way to receive voice mail alerts
4. Office system integration
The SMS or Short Message Service technology can enhance the new office systems or the existing systems.
5. Mobile data
Another salient feature of the virtual organisation is that it is now possible to retrieve any information anywhere in the world with the help of a mobile device network.
The laptop can be easily linked with mobile devices so that the user can remain connected to a virtual organisation from any place. Thus mobile data connections have revolutionised the way organisations are now operating.
Here is a video by Marketing91 on Virtual Organisation.
Advantages of virtual organisation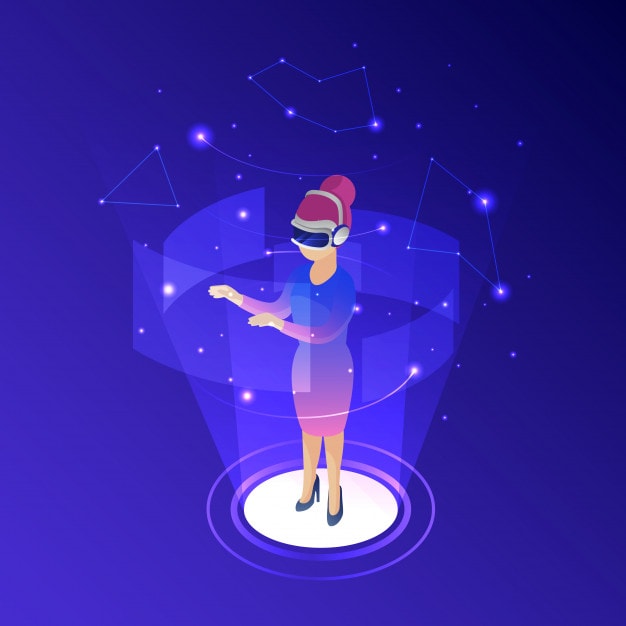 There are numerous advantages of a virtual organisational structure. These are as follows-
1. Higher employee satisfaction
The traditional employee used to work from a physical set-up office space. They were happy to do a nine-to-five job and leave the office work behind afterwards. The new concept of the modern world is quite different. Employees do not want to be bound in the constraints of time. They are happy working from home with adjusted timings so that they can complete other urgent work in the meantime.
Some have small children that need to be dropped at school, some have elderly parents that need supervision, some are working housewives that cannot leave their home and this is why they choose work-from-home instead of the typical workplace.
A significant benefit of virtual organization is that it gives its employees the option of working from home. This has resulted in a happy workforce that has reported lower levels of anxiety and stress. Moreover, there are very few absentees because they are working from home and can make adjustments in their routine.
This is the reason why employee morale and ultimately, employee satisfaction is considerably higher.
2. Boost in employee efficiency
An essential advantage of virtual organisation is an increase in employee efficiency. It has been proved through surveys that the amount of work done in a virtual organisation is considerably more than what one could accomplish in a physical organisation at the same time.
Thus a virtual organisation helps in increasing the efficiency levels of an employee
3. Broader talent pool
Virtual organisation does not need its employees to come and work from a specific address. This proves beneficial for such companies as they can hire employees from any part of the world very quickly without worrying about simple facts like how to raise visa or how to manage transportation to reach the office on time.
Hiring employees remotely gives a virtual organisation access to a larger pool of talent that can belong to any demographic. This way the firms can expand their potential labour market. This helps them to hire as well as retain the best people from any part of the world
4. Overhead costs are low
Physical organisations are costly as it needs lots of cash to set them up. Rent of office space, hiring innumerable employees to handle the work in the physical store, costs of maintenance, expenses like lighting, furniture, cleaning, stationery, etc. are some of the costs that are an integral part of a physical organisation.
The benefit of creating a virtual organisation is that it is possible to minimise the operating costs to a great extent. It has been proved that these companies can save a considerable amount that they later can use for various other business purposes.
Hiring remote workers and working without a physical space will undoubtedly lower the overhead costs.
4. Improved scalability
Physical office space needs overhead costs, but a virtual organisation does not require any such expenses. The company has enough free capital to improve its growth potential and scalability. It is a proven fact that virtual organisation teams are more agile and willing to work for more hours than the employees in a typical traditional workplace
5.  Improved employee retention
The employees working in a virtual organisation experience greater job satisfaction and thus are likely to stick around for a more extended period. Their salaries are competitive and they have the advantage of working from home. This is the reason why a virtual organisation shows a better rate of employee retention than a physical outlet
6. Access to new markets
Virtual organisations can tap new markets easily because they do not rely on physical space. These rely on sales teams that operate remotely and can reach out in new horizons to new customers.
7. Savings –
Virtual organisation helps to save time and travel expenses because there is simply no need to reach the workplace. The money that is saved is savings for the employee
8. Organized
Although the employees are in various geographic locations, still the virtual organisation works in an organised manner. The head of the company is in constant touch with each of the members and keeps a vigilant eye on their movements
9. Balance in life
A virtual organisation offers the employees a golden chance to accommodate and balance their professional and personal life
10. Use of experts
Business entities might some time or other need the help of an expert for a specific work. In a physical workplace, there is a process to hire an expert and it is no doubt a lengthy process as well as an expensive venture. In a virtual organisation, the expenses can be cut down smoothly as you can save on logging, travelling and downtime
11. Smooth movement
Tasks and projects are an integral part of the workplace. In a physical organisation, the shifting of employees from one project to another is a time-consuming process.
In contrast, in a virtual organisation, the team leader gives you the required information, and you can shift your base from one project to another with the help of few strokes of the keys or a single click of the mouse. It is thus very easy to move people from one project to another
12. Multitasking
It is not easy to multitask in a physical organisation until an employee is equipped to handle the responsibility because of his expertise and he is comfortable to move from one place to another for the project. In a virtual organisation, it is easy and straightforward to assign employees to concurrent and multiple teams.
13. Swift response time –
In a virtual organisation, the relevant information can be accessed at a faster pace through online mediums. There is no need to find files from the storage room. This helps the company to offer a swift response so that it can quickly meet the demands of the market.
Disadvantages of virtual organisation
The disadvantages of a virtual organisational structure are as follows-
1. Lack of solidarity
In a physical space you will feel the team bonding that nudges employees to work harder for the team. This type of warmth and bonding is absent in employees working for a virtual organisation.
The workforce includes members who rarely speak face-to-face with other employees. There are video chats and use of Skype no doubt but it is not enough to create a bond that will motivate and stimulate members to build a sense of camaraderie that is an integral part of work culture.
Fewer opportunities for interactions is the reason why people do not know each other on a personal basis. There is no effort on the part of a virtual organisation to a team or various teams together that will boost solidarity amongst the members
2. Reputational risks
People are still not comfortable in dealing with companies that do not have a physical presence. They vary from remote employees, and this is why they do not take such companies seriously. If by any chance the virtual organisation runs poorly then it will have to face severe consequences in terms of reputational risk
3. Less communication
Virtual organisation has the best possible means to have an open channel that will facilitate increased communication between all the members. The fact is quite different from the assumption as the remote teams are simply not interested in passing any information as they are still unknown for each other.
It is up to the virtual organisation to keep on nudging its members for constant communication. In most cases, it is the responsibility of the company to provide tools so that proper communication can take place.
4. Compliance and security issues –
A virtual organization means passing information remotely. Some data are confidential and very important. There is always a chance of breach or cyber hack, and it could result in loss of the data to a third party who could misuse it for his gain.
In some sectors like finance and health, it is too risky to opt for passing data back and forth through online mediums. This is why a virtual organisation is considered a red zone for compliance and security issues.
Liked this post? Check out the complete series on Management