The Role of Management is pivotal in the adept channelization of any corporate office, business, or organization. So, whether a firm is large or small,  the management roles work at every place. Even at your homes and schools, the management roles are there to set the whole working mechanism in harmony.
Such roles are played by a manager who firmly unites the organization for betterment.
As a manager, you are continuously changing roles according to their tasks, situations, and expectations. You are continually working for the organization by manifesting all management roles very effectively.
The management roles are the backbone of any corporate and enterprise. It gives a lot of insight into the company.
A good and efficient Company stands upright with good management roles. The respective managers of the company perform these roles. They shape the company in every aspect of work.
This includes the culture of teams under the company, administrative roles, and leadership roles.  For this, the managers require a diverse set of managerial skills that make them good in management roles.
What is the Role of Management in Contemporary Business World
When we come across the word management roles, our first thoughts go around the managers who work in this regard.
They occupy an authoritative role over other employees of the company.  But management has more significant meanings beyond this.
As far as knowledge is concerned, management roles in this new world are defined as a continuous process where one person can engage everyone in its vicinity.  This modern world has new and innovative definitions for management roles.
In the new definition, management is much more than what managers do.
Today anyone can manage themselves by contemplating their time and work.
In this scenario, it is not important to have somebody with formal managerial roles. We can manage ourselves better without managers also. This is why management is a new and viable option for a profession rather than managerial roles as a manager.
In this industry-led age, we have to look beyond the primitive manager's roles for a broader picture of management roles.
In modern and industrial organizations, all employees need to manage themselves without any managers. All need to have managerial skills to do that. Self-managing teams are way too better than the teams that rely on managers.
It is worth it to self-manage ourselves in the new world of industries and corporate offices.
Essential Skills for Handling Different Roles of Management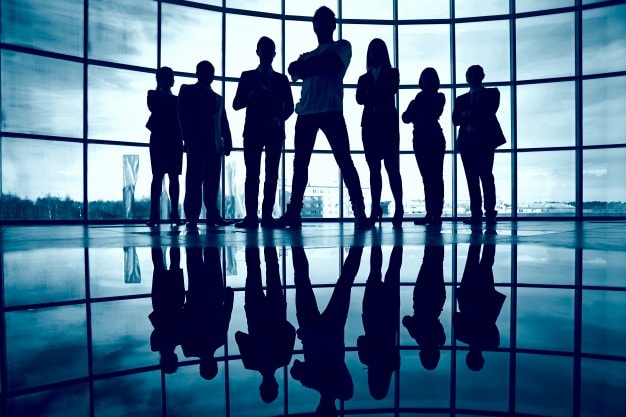 As it is mentioned above that, all people should have managerial skills to self-manage themselves.
Several skills are needed for mastering the management roles within an organization.
The skills can be personal or behavioral. Anyone can be a perfect manager if he or she practices and hone the following skills:
1. Leadership
It is one of the essential skills of managers. A good manager should set the team members' priorities through his or her leadership skills.
The manager has to keep on motivating the team members to extract the best from them.
The leadership skills include self-awareness, social awareness, self-management, relationship management, etc. with all these qualities, one can motivate other employees for the company's best.
A good manager radiates his or her energy to all other employees or team members.
So, the managers should have an adequate level of energy to radiate others with enthusiasm and energy.
All managers are effective leaders, so they always ask the other employees' feedback to work effectively.
2. Communication
All managers should be good communicators to make their points clear to everyone.
They should implement all the application of effective communication in all sorts of things.
It includes one-on-one conversations within the firm, small and large group interactions, email conversations, remote working practices, and social media appearances.
The managers have to be that effective communicators everywhere. Moreover, good managers are good listeners, also. They not only speak effectively but also listen carefully to others.
3. Team collaborations
A good manager has brilliant team collaboration skills. This makes the managers a good blend for teams.
In this way, they support functional efforts and model collaborative behaviors.
The team members also get a high exposure from these collaborations with managers.
4. Critical thinking
A manager should know how to think critically about the matters of the company.  They don't conclude early.
Managers do an extensive critical analysis of the matter and then draw an effective conclusion.  This enhances the effectiveness of the company and its skills.
The managers strived to draw meaningful goals and objectives from teamwork. This is done through critical thinking.
5. Finance
Finance is one of the important aspects of any company. Without this, no Company can stand firmly on the soils of the corporate world.
The managers should know about the finance of the company through their knowledge.  The manager needs to learn all aspects of finance for the company's betterment.
They should know how a Company works in the funds section.
A good manager knows it all by his conscience.  If you are looking forward to excelling in managerial roles, then finance knowledge will fetch you that.
6. Negotiation skills
A manager should know how to negotiate a complicated matter.
He or she should have good negotiation skills to tackle every situation. They do so to execute the company in the best of their conditions.
The managers make win-win situations for the company with their excellent negotiation skills.
7. Figurehead skills
A manager in any firm and corporate office has many roles. These roles come associated with responsibilities that the manager has to play.
The roles include social, ceremonial, and legal responsibilities.  The manager is looked for motivation from other fellow employees of the office.
So, the managers have to be the figurehead of the enterprise.  They always push all employees to do better in their jobs.
8. Spokesperson skills
A good manager is known for their good orating skills. He or she indulges in every contact related to the firm. It does not matter if the contact is for internal or external purposes.
Managers have to exhibit their spokesperson thing in every conversation played in the enterprise.
They have to make sure that everything falls into place at the right time. Further, managers are responsible for establishing contacts in all affairs of the office or enterprise.
9. Disturbance handling skills
This skill is one of the must-have skills for managers. They should be able to handle disturbances in the enterprise through their best contact skills.
A manager should know how to handle all disturbances in the enterprise.
To solve it well with their expertise, the managers must have this skill to maintain peace in the whole office.
10. Learning skills
A good manager should have a thirst for knowledge to become better always. They should always be in the mode of learning.
This makes them more effective leaders and also better ones. Good managers promote a learning environment around them always. It yields good results in an enterprise.
So, it is essential to concoct every skill appropriately to become a good manager with good managerial skills.  The quality of good managerial skills is learned by embodying character traits in one's personality.
It is all acquired by the individual through consistent learning. The managers should also learn all new tactics to form innovative ideas and solutions for the problems that persist in the enterprise.
The New Roles of Managers in the New World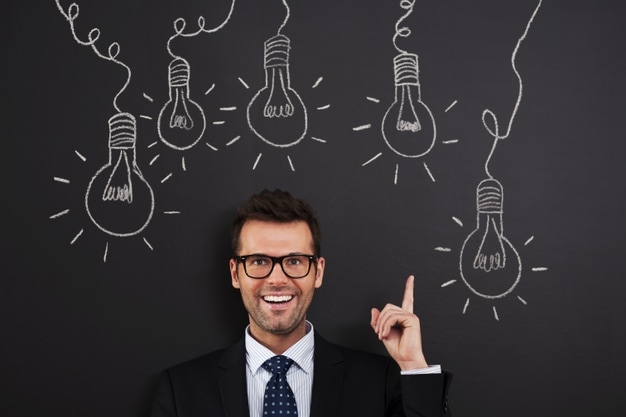 With changing conditions, the management roles are also changing.  The new world has devised a whole set of roles for the managers.
For almost ten decades, management roles have been associated with every firm's five basic functions. These basic functions include planning, organizing, staffing, directing, and controlling.
But now the scenario has changed. Today, the management roles are not restricted to these basic functions. It has spread to other dimensions where it is expanding.
Let us look into the new roles of management in the new world in the following section:
1. The managers are instructive rather than directive.
It is seen that in most places, managers are direct in their work.  This has to change now.
The instructions given by managers should be clear and subtle. The new roles of managers have now transformed from directive to instructive.
2. Turning into Restrictive to expansive nature
Managers need to develop their abilities to think and monitor the situation accordingly. They don't make any conclusions early.  In this new role, they expand their thinking beyond many matters.
Managers need to draw out every employer's best thinking about the matter. This means they encourage more public opinions in the company's matters.  It makes the company more competitive in every manner.
3. Managers have to be inclusive.
Some managers believe that they are too smart to make any decisions for the company.  But it is not true.  It only makes the manager laid off.  In today's scenario, these managers get discarded due to their exclusive behavior.
The modern world demands more managers who have good leadership circles to understand the company's work better. They need to be inclusive in every matter. The solutions are drawn by this method.
Managers need to set a diverse set of thinking styles to make it happen. They can experiment to gain the perfect scenario of the matter.
4. Managers need to be Innovative.
Good managers need to encourage more predictability about the situation in the company.  They have to go innovative with every Company project.
All managers need to work on their innovative side to make their work worthful. Organizations demand innovation to sustain the competitive world.
And this can be done through the manager's innovative sides. Companies learn through innovations. So, it is good for managers to be innovative.
5. Need to be a challenger than a problem solver
Solving problems in the firm is considered good. But the new management roles tell the managers to be challengers also. They need to challenge the situation and then solve it with full effectiveness.
A good manager should know how to challenge problems and later respond to it.   The new corporate world supports challengers than problem solvers.  The managers have to challenge the situations rather than solving them in the first place. It sparks a different wave of confidence in other employees and the manager itself.
The challenges mold an individual, so does it will mold the manager into someone better. The managers with the challenging nature always challenge other assumptions by asking relevant questions.
A good manager always encourages different views that would provide a diverse view of thoughts on one topic. After careful assessment and analysis of the problems through different perspectives, the manager makes a significant decision.
6. Need to decide rather than following
The good managers in today's scene need to make effective decisions regarding any topic. They should analyze well and decide a solution rather than just following some vague outcome decisions.
The manager works on every parameter and every aspect of the problem or case. They ponder at every part of the case and insist on having complete information about the difficult case.
After this, the managers take the assertive and reasonable decision. A good manager takes a positive call on the situation and executes it effectively.
Final Thoughts!
Management is closely associated with goal achievement. Every company wants to achieve its goals through good managerial roles.
The management skills are required to master all management tactics within the company.  For many years, the term was only used for managers of the company. But now the time has changed to the need for managerial roles.
If you plan to work in your company's management realm, you have to work on your skills to master the new era skills.
Did we miss any of the skills essential for playing management roles?
Liked this post? Check out the complete series on Management