Self awareness is a tool that makes us more creative and more confident. If a person is self-aware, s/he will have more effective conversations, build stronger relations.
Probably there will be less chance of cheating, lying and stealing. Self awareness is nothing but a way to improve yourself by becoming critical about your consciousness.
Management of emotions, improving relations, becoming a better person these are some attributes to getting self-aware. Awareness is a tool that helps you understand and comprehend.
Similarly, Self awareness is about developing and understanding to become a better person.
In this post, we will delve into the world of Self awareness and understand what it is and how you can become a self-aware individual. So, let us get started right away-
What is Self Awareness?
Although Self awareness isn't a fixed trait, it can be cultivated.
A person can always try to grow and develop their Self awareness conscience. A person can never improve if they don't practice on becoming more self-aware than before.
Evaluation of goals, passion, and values can be done by judging it through awareness.
If a person wants to reach a specific purpose, s/he must be self-aware of what steps are to be taken. Self awareness not only improves a person, but it makes more reliable and authentic relations with others.
It implies the habit of focusing on the way you feel, think, and also behave. More precisely:
Self awareness means searching for patterns in the manner we think about what is taking place, how we can explain matters to ourselves, and also make sense of the surroundings.
Self awareness implies comprehending our moods as well as emotions. Rather than attempting to avoid how we are feeling, we perceive and even become interested in our feelings, including the uncomfortable and tough ones.
Self-awareness implies focusing on how we are prone to behave and act in some particular circumstances. How are we going to respond to certain things? What exactly are our tendencies and habits?
In a nutshell, by the term Self awareness, we imply focusing on and making an attempt to learn regarding our psychology.
Types of Self awareness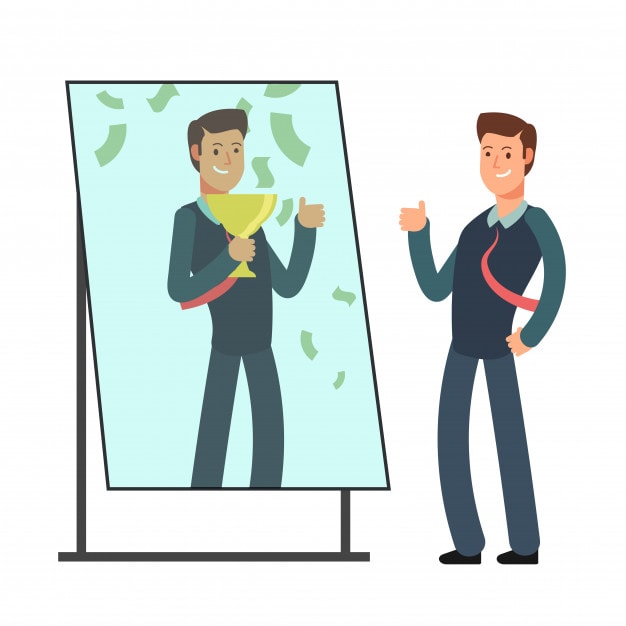 Self-control and Self awareness are two different things, yet they are interconnected. There are two types of Self awareness, internal and external. Let's briefly discuss them.
1. Internal Self awareness 
Internal Self awareness is about focusing on your inner values. The emotions, values, goals, aspirations, everything which we possess in our inner feelings. Behaviours, thoughts, our weaknesses, and strength which help us present our views and feel in a certain way. These things come under the category of internal Self awareness.
When a person is aware of her/his weaknesses and strengths, s/he knows what things we should present and whatnot. They become aware of their behaviour precisely. Therefore, it helps them in improving themselves in a better form.
Any self-aware person can introspect the inner values. This makes them aware of their behaviours and emotions. One can even manage their feelings and control them if they are aware of what bothers them. Be it any good or bad actions taken by them that can recognize it very quickly.
This recognition helps them in becoming better individuals. Anyone who is self-aware knows about their problems and strength. Therefore, they always try to balance everything and improve themselves. In becoming a good leader, internal Self awareness plays an important role.
2. External Self awareness 
External Self awareness deals with our feelings and behaviour with others. It's the ability to look at others. When we assume about a leader, s/he should be empathetic towards their employees. It helps to build a healthy relationship.
This awareness helps you decide what others think about you. If you can judge whether a person is happy with you or not, then you have better external Self awareness. It certainly makes a person more effective in paying attention to others.
When people can judge what others think of them and how they react to them, external Self awareness is about looking from others' perspectives and improving one's behavior. Most probably, people are internal self-aware, but they have no idea of what people think about them even if they are around. Meanwhile, some people can conclude from others' reactions where they stand.
Awareness about others' opinions make you more concentrated and focused on your work. And if you know someone is expecting something from you, you try to focus on that work even more. So if a person is self-aware, externally, s/he begins to realize their importance in others' lives as well.
Benefits of Self Awareness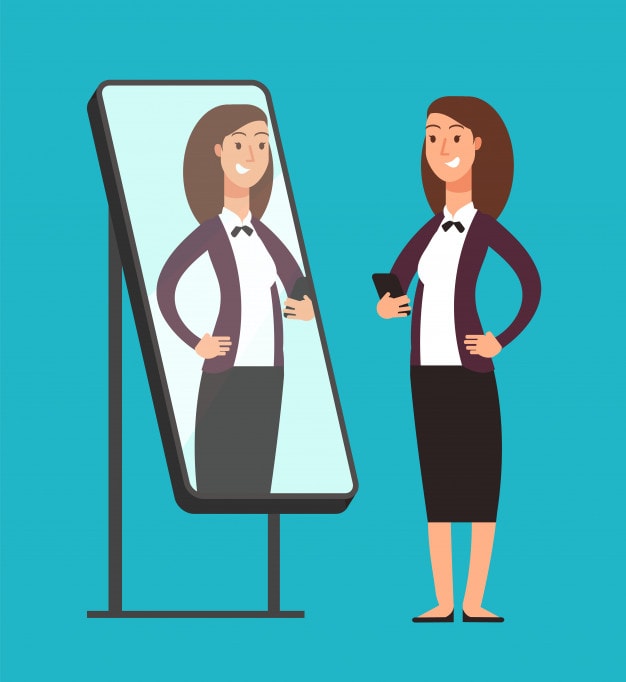 1. It decreases the stress
Undoubtedly, Self awareness is a prominent tool to lessen the confusion and fear. When a person becomes aware of themselves, s/he efficiently identifies their emotions. It reduces the burden on their shoulders. It also helps in negotiating with the tasks which aren't suitable for the person. It s/he isn't much interested or involved in it.
How we feel every single hour is dependent to a great extent on how we are thinking and behaving. It becomes straightforward to control our moods and feelings by improving our consciousness of the relationships between behavior, thoughts, plus emotion. Self awareness ensures this.
2. Strengthen relationships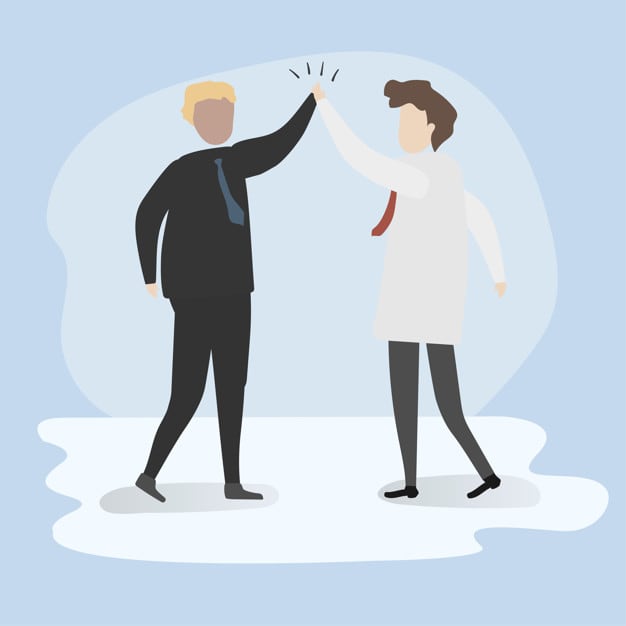 Management of behaviour and improving them is one primary benefit of Self awareness. If a person is self-aware, he is aware of his strengths and weaknesses. Therefore, a person will work on growing a better relationship with others to strengthen emotions. Personal and work relationships are crucial. Both need to be improved, and this can be done by getting more self-aware.
It is quite tough to ask for what we desire and require in a relationship while we are not sure about all those things on our own. One thing is that in case we happen to be less self-aware, we can quickly become defensive while interacting with individuals who can spoil any kind of relationship out there. In case you'd like to improve your affiliation with any person, try to become self-aware.
3. Improves skills
Self awareness increases the ability to understand oneself better. It helps us to focus on ourselves by recognizing our capabilities. By following what we are good at and what we need to do better, we can improve. Self awareness is a specific tool to judge the awareness about ourselves.
In case we are not able to think correctly, it is most likely that we will not be able to make any sensible decisions. However, once we are aware of our feelings and thoughts, it will be possible for us to efficiently discriminate between desires or short-term impulses and objectives plus long-term values. This will help us in improving thinking and decision making that will ultimately improve our skills.
4. Increase work motivation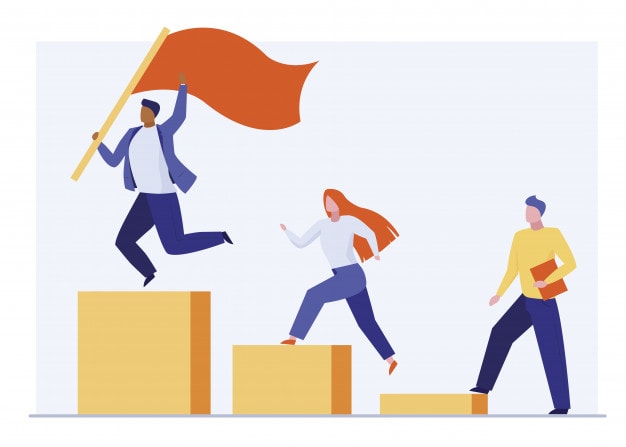 By judging the pure passion of what your actual goal is. This awareness of self helps you to decide what your passion is. One can increase work motivation by being judgmental. Self awareness enables you to increase that motivation. One can understand what their actual goal is, and this helps in encouraging them.
A deficiency of commitment or effort is not the most common reason for poor productivity and procrastination; it is instead the intervention from us. When we are struggling to find work, it is generally due to some particular level of our own emotions, thoughts, or habits which are getting in the way. Enhancement of your Self awareness will help to eliminate a lot of these concealed obstacles and become more and more productive and efficient shortly.
5. Raises the level of happiness
Alignment of ideas and actions can help you get better. Also, it decreases the confusion of what is needed. One can be happy after knowing their strength and what they are good at.
It will help a person to become comfortable and relaxed. Also, a clear target or goal helps a person to be less distracted.
6. Becoming a good leader and communicator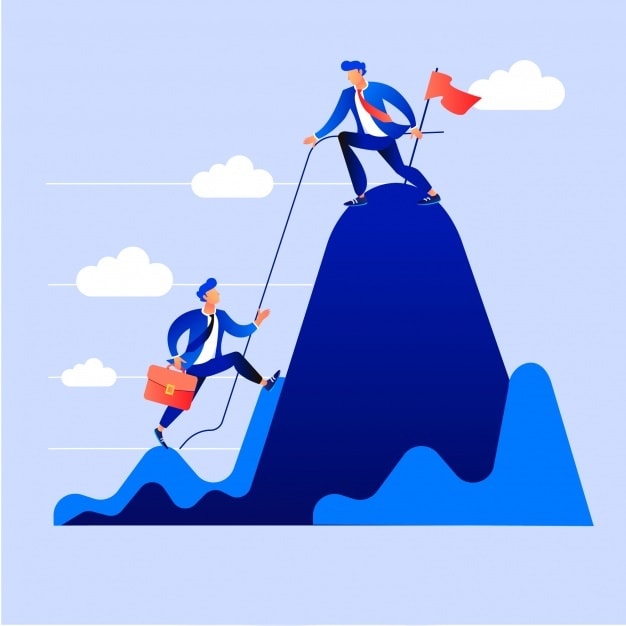 Self awareness can help you become the right person. It will eventually increase the relationship with employees and understand them better. By getting self-aware, the person can manage their emotions about others and oneself.
It will be straightforward to communicate in virtually all aspects of life, including a spouse, a friend, or the boss, by attaining a clear sense of what you believe and what you want. In case we can know ourselves better, it will be easier to communicate positively, be respectful of other's wishes, and also be honest regarding what we like.
Now, as you have understood what Self awareness is and what its benefits are, let us now have a look upon some of the ways that can help you become self-aware-
Self Awareness Tips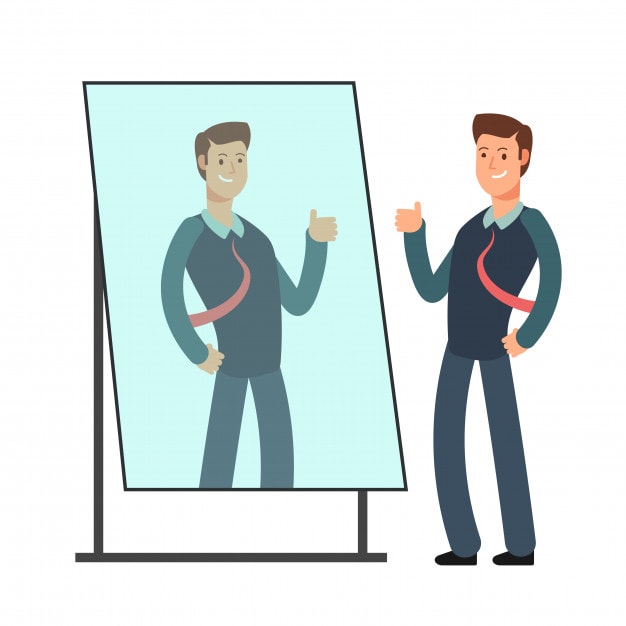 1. Keep a journal
Writing always helps. Either you want to keep your thoughts aligned, or you want just to write to keep yourself at peace. Writing enables you to become a better person. It gives you a space to flow in paper. Keep yourself updated with the happenings and research, and it will help you grow.
Focus on things that make you happy, increase your satisfaction level. Start making notes of things that continuously satisfy you. Observe others and improve yourself. Reading and writing are tools that help you get more aligned and arranged for your duty.
Writing will help you in decreasing and sharing your problems. Similarly, it helps you in noting down what you should improve and what you should just deduct. Anything that is for your betterment write it down and follow strictly.
2. Start creating space for yourself
It is crucial to understand what is right for you and what is not. Give yourself some time; judge yourself rather than judging others. Instead of being in a dark room without windows, try to be in a place where you can look at things. It means, start creating your own space and observing yourself.
Stay away from things that distract you; it can be a person, any gadget or any work. Anything can be proved as a distraction from your goal. Therefore, be aware of these things and start focusing on yourself. Give some time to writing, reading, meditating and connecting with your loved ones.
You are someone who will be there with yourself. Not everyone should be trusted easily. Therefore, you are someone who is your constant support. Always take out some time in your daily life and spend some time alone. And cut out those things that distract or bothers you. Your inner peace is vital than anything else.
3. Start seeking feedback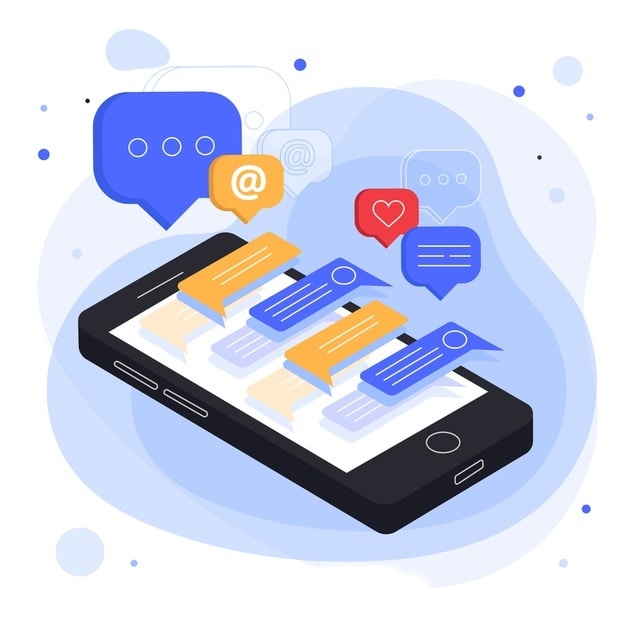 We know many people don't want to be judged yet we feel it's better to ask for feedback. It will help you to look at yourself in several ways. Not everyone loves you, and not everyone hates you. Ask for feedback from those whom you feel will give you unbiased opinions. Try to get honest feedback and not those melodious ones which will be soothing for your ear.
Self awareness will undoubtedly increase by applying this way. It will help you know what you need to improve and what the things that people hate in you are. Hence, you can remove those wrong impressions easily. You will have that 360-degree look of yourself from different eyes.
One of the best ways to tackle any problem or just be aware of what people are thinking about you is to start asking people for their feedback and help. If there is anyone in your life whom you can trust and always has your back, approach them. Ask them for honest feedback because anyone who likes you will give a positive one and anyone jealous of you will criticize. But if there is someone who loves you, s/he will provide you with honest reviews.
4. Practice mindfulness 
Mindfulness is about paying attention, instead of judging. Try to become aware of your surroundings by paying attention. It's not always that meditation is all you need. No, it can't be enough to be a good listener or have a relaxed mind. Try to focus on your inner thoughts instead of wasting time on suppressing your feelings.
Concentration is alright, and it's about focusing on a particular goal. Meanwhile, it is also essential to be mindful of peeping inside your inner state. Giving yourself some time can always be a crucial step in improving yourself.
Try acknowledging your thoughts and emotions; it will undoubtedly help you in becoming more acquainted. Focus on your work and your internal thoughts; you will get to know that you are no less than a gem. Also, if you feel you need to do better than what you have done, you can always improve. There is never too late to start becoming a better person. Mindfulness is a practice that will help you know yourself more efficiently.
5. Start listening to others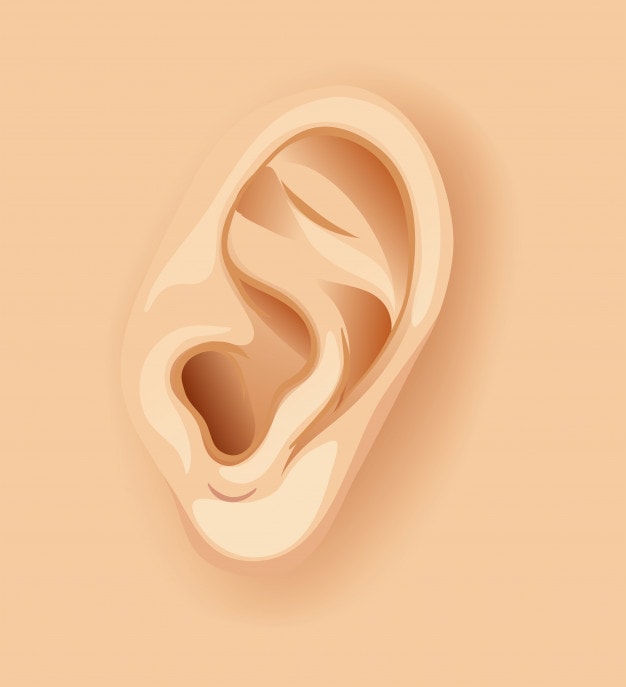 Seeking feedback is good but also listening to others. To improve yourself, you should focus on feedback but give ideas to others too. Listen to those who listen to you. Paying attention will help you understand others better.
Pay attention to their language, movement, and emotions. You can learn from those who are kind and stay alert from those emotions which are disturbing. Being a good listener ultimately helps the person to listen to their inner voice and get better. Try to understand others so that they can understand you.
Whenever a person focuses on what others have to say about them, they become more self-aware. Try to pay attention to others and what they think about you. Others' feedback is essential, and people should ask others about what improvement they should have. Anyone concerned about you will give you honest feedback, look for those people and listen to them.
Here is a video by Marketing91 on Self Awareness.
Self awareness v/s Self-focusing 
Self awareness and Self-focusing are two different things. Self awareness helps a person to become mindful of their behaviour and feeling and to focus on others. Meanwhile, self-focusing is about focusing on oneself and ignoring others. In simpler words, self-focused attention can be termed as selfishness.
When a person exclusively thinks of themselves instead of focusing on what is their weaknesses and strength, he is selfish. Self awareness, on the other hand, makes a person aware of their behaviour and how they can improve it.
A self-obsessed person can never focus on their weaknesses because s/he is more concerned about themselves. They don't care about what others think about them. And a self-aware individual is focused on the betterment of her/himself for the people around them.
Hence, we can say that Self awareness is about evolving and developing for one's benefit. And also, it gives priority to understanding others' feelings. Meanwhile, the self-focusing attention only focuses on getting attention and thinking about oneself.
Final Thoughts!
Self awareness extensively is a fundamental tool in psychology.
It helps a person in growing, developing and evolving. Humans are those creatures who are blessed with self-consciousness and Self awareness. And a person can acquire that level of Self awareness only after focusing on oneself.
Try to create space for yourself to be aware. Awareness isn't about surrounding only, and it can be about yourself. And knowledge about self is more important than anything else.
A person can never improve if s/he isn't concerned about her/himself. Therefore, one doesn't have to be self-centered to be self-aware. Focus on others and yourself to improve. Self awareness is for benefiting oneself to evolve as a better person.
Do you consider yourself as a self-aware individual?
What are your thoughts about the importance of Self awareness in personal as well as professional life?
What according to you, are the most effective ways to become self-aware? – Share your views and experiences with us in the comments below.
Liked this post? Check out the complete series on Personal Development