The one thing that is certain in life is change as there are bound to be periods where major transitions occur. It will take place despite the industry to which the organization belongs, the size of the firm, the scope of the work, the expertise and skills of the leadership, and even the number of employees in the organization. It is essential to anticipate change and make plans accordingly so that it becomes possible to mitigate any disruption and boost organizational productivity and efficiency.
It is a fact that organizations with effective strategies to identify and combat organizational changes have been able to meet their objectives and goals successfully. Regardless of this fact, people fear change as it brings lots of unknown factors to the forefront. The key is to know and understand the barriers to change and overcome them effectively.
15 Most Common Barriers to Change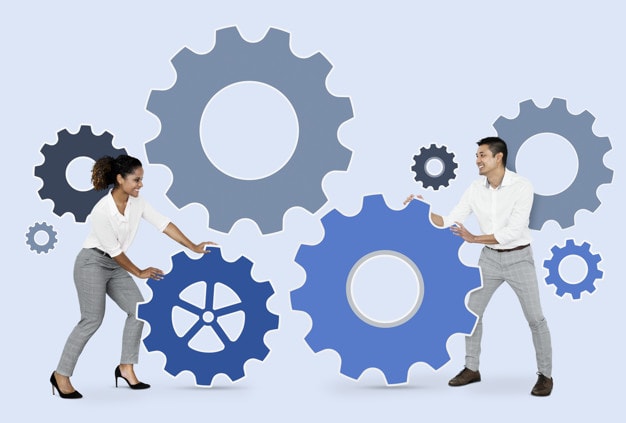 Some of the most common barriers to change are as follows
1. Loss of control
Most individuals fear change as it is linked with the unknown. They are more comfortable in maintaining the status quo as it is known to them. A new structure, process, procedure and even a strategy is perceived as a threat, and this becomes a significant barrier to change.
People fear the loss of control, and this is why they try to avoid excess uncertainty at all cost. It is the fact that a company is built step by step over time and a surprise change in workday routine does not give the employees or the employer any room to deal with it mentally.
2. Loss of face
An organisation is very conscious of its brand image in the market and amongst its customers. It fears that a change might bring with its lots of uncertainties that could lead to loss of reputation.
Concern about their brand image becomes a barrier to change as they prefer maintaining the status quo to any loss of face.
3.  Low employee morale
One of the barriers to change is low employee morale in the organization. This is so because the workforce is unhappy with the decision of the management and the resulting dissent and lack of consensus results in low morale and loss of self-confidence.
To overcome this barrier, tell the employees the facts and eliminate their reservations related to the change.
4. Concern about competency
Change will create a new environment, and there is bound to be more work during the transition period. The concern about competency is a significant barrier to change as its effects can be felt in the entire organization.
5. Unfamiliarity
Reed B Martin, the world-famous American educator has emphasised on the point that the organisation that does not embrace and accept change will at one time or other start moving backwards.
It is essential to implement change management strategies at the right time so that the organisation can benefit from its positive effects. It is no doubt that the unfamiliar terrain and the uncertainties involved in the process proves a significant barrier to change.
Still, the leadership in the organisations who have been able to overcome personal barriers and implemented change have seen exceptional growth in their profit margins. It is only direct and transparent change management policies and strategies that can remove this barrier to change.
6. Workforce
An essential and integral part of an organisation is its workforce. It is they who are least receptive in changing the status quo and often proves serious barriers to change.
They are afraid of the consequences and do not promote it efficiently. If an organisation is looking to remove this barrier, it has to take its workforce into confidence and make them realise that the move is for their benefit and how it will have a positive impact on their roles and responsibilities in the firm.
Keep everyone on the same page and provide them with information, training and ownership of the change so that this critical barrier to change can be eliminated
7. Broken communication
If you are looking for barriers to change, then look no further than broken communication. An organisation cannot introduce and implement change management until and unless it communicates its desire for implementing related strategies.
Every employee has to be a stakeholder for overcoming this barrier to change. Decisive, intentional, open, proactive, and transparent communication is a necessity at this stage if the organisation wishes for a successful outcome.
It has to take centre stage during both the planning and implementation phases. Communication which begins even before actual planning starts becomes the actual key in overcoming the barrier to change.
8. Unnecessary complexity
Change management is a complex process, and its scale and length often prove a barrier to the process itself.
Complexities include complex systems, products, and processes that are difficult for the employees in an organization to understand. Implementing and managing the correct change is a challenge, and this is why it becomes necessary to keep it as simple as possible. Take a skillful approach and baby steps in the initial stage of the entire process to achieve and overcome the desired change.
9. Bad planning
One of the barriers to change is bad planning. It is often seen that the team entrusted with change management overlooks the feelings of the people in its firm. It does not pay attention to the mindset and emotions of its employees, who are an integral part of the change management process.
The only way to overcome this barrier to change is by making sure that the planning team puts its onus on traditions at the workplace and think about the employees as people instead of objects
10. Ineffective leadership
If you are looking for a barrier to change, then an important one is an ineffective leader. Lack of strategic direction from the top is an obstacle that makes it challenging to plan and implement an organizational change.
In some companies, the usual norm is to announce a change and expect the employees to follow it meekly. Times have changed, and the workforce will adhere to the change only when there is effective leadership at the helm who will take the trouble to involve and communicate with everyone from the onset itself.
While introducing strategies, they must tell the employees about the change, its impact on their daily life and how they can make adjustments successfully so that the barrier to change can be minimized.
11. Lack of understanding about the current state
Change is possible and comfortable when you are aware of your past and present. Lack of understanding about the current state is a barrier to change as the company does not even know what it is trying to change.
The only way to overcome it is by conducting a thorough assessment of the current state of the company.
12. New technology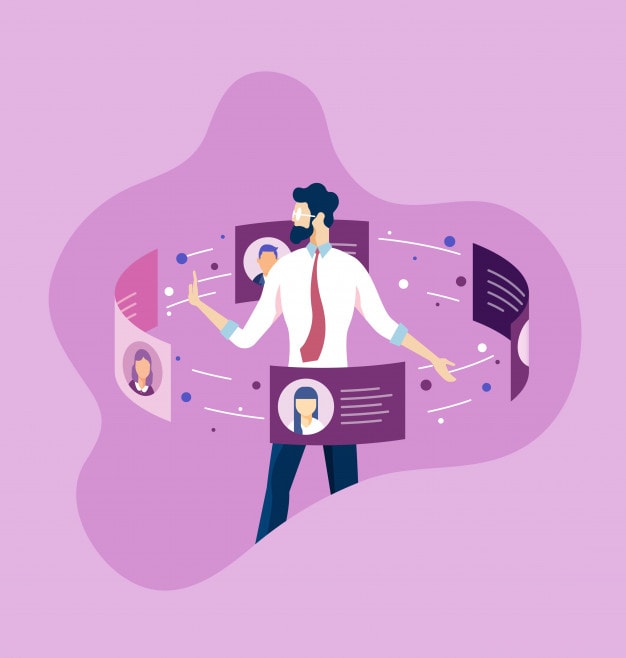 It is a fact that advancements in technology have helped the business entities to grow at a faster rate. Still, another truth is that employees need time to adapt to these technological advancements.
It is a challenge to make so-called adjustments in the workplace quickly and effectively. Employees will have to go through training to use the new technology efficiently.
This is why new technology and its integration in the organisation is considered a barrier to change. It is easy to overcome this obstacle by providing training, skill and know-how to the employees. Help them to understand how technology will streamline work processes and make their life easier
13. Cultural barriers
People from multiple backgrounds are part of teams in a company to complete projects and meet deadlines. The cultural barrier in the diverse group is a significant barrier to change as it becomes difficult to arrive at a decision easily.
This is because every one of the team members is from a different culture and their perception, viewpoint and even approach will be, in most cases, poles apart.
The organizations who are interested in overcoming this barrier will have to take out the time for an in-depth understanding of the stakeholders. Frequent communication is one of the ways to integrate the diverse group successfully in the company irrespective of their cultural background and differences.
14. Undefined goals
An organization that does not have clear goals, objectives vision and mission becomes a barrier to change. The only way to overcome it is by defining and outlining them at the very beginning
15. Lack of resources
Lack of financial resources will prove a barrier to change as, without the necessary funds, it is not possible to implement any process or change in an organization. The only way to overcome this barrier is by infusing the required funds in the company
Conclusion
There are numerous barriers to change, but it becomes necessary to overcome them and create a strategy that will ultimately make it a stepping stone to success and further growth as a legend has advised Embrace the Change and Reap its Rewards.
Initiatives are taken to tackle the barriers to change help in meeting the set objectives of the organization successfully.
Liked this post? Check out the complete series on Management