The social barrier is a term that is used to point at the inequalities that exist between different individuals in a society. The discrepancies are caused because of several reasons, for instance, socioeconomic status, religion, race, ethnicity, and gender.
Social barriers are created by the culture of the community and are greatly influenced by the behavior of the people. Unrealistic demands, arrogance, rudeness, and disrespect, etc. are common reasons for social barriers.
Social barriers occur because one group of people believe that they are superior and better than other groups based on wealth, importance in the world, education, or family background. The superior group does not wish to associate with the group that they consider inferior, and this causes friction between them and takes the form of social barriers.
Specific rules and practices are prevalent in society for a long time. People are following it from one generation to the next without considering its ultimate impact on society. Some of these established norms are the cause of existing social barriers.
Social barriers are the external influences that put roadblocks in the way so that achieving the desired goal becomes difficult. The actions and opinion of other people has a direct impact on our lives and results in a change in the typical behavioral pattern.
Transparency and good governance are important tools to remove social barriers. When everybody participates in the decision-making process, it ensures transparency, and this helps in eliminating or overcoming social barriers.
Some common social barriers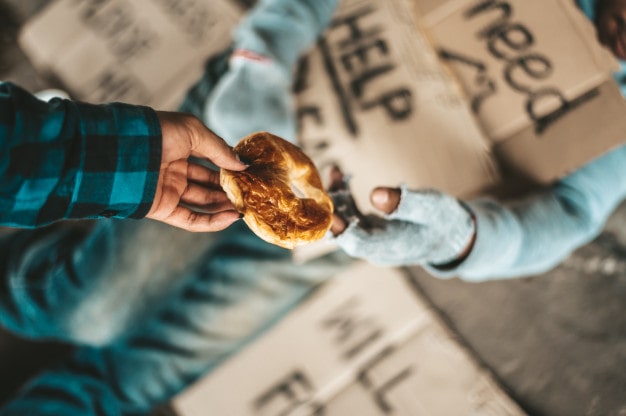 Some common social barriers are as follows-
1. Poverty 
One of the significant social barriers in the world is poverty that has a profound impact on participation and social inclusion. Poor children are unable to partake in everyday activities with children that belong to affluent families.
The exclusion is rooted in the beliefs, attitudes, and behavior of the people who consider themselves superior to the people with little or no wealth. This is why people from rich background does not mingle with the people from a poor background.
2. Fear 
Fear is one of the social barriers as it prevents people from associating with individuals that we consider different from us. These differences cause awkwardness as people do not have the right words to connect.
In most cases, people find it easier to look away or pretend to be aloof rather than eliminate any social barrier that is giving rise to injustice
3. Conflict 
The outright conflict between groups or communities can cause social barriers. The difference in opinion is based on belief, culture, philosophy, etc.
4. Discrimination 
Another social barrier that is very common is discrimination and bias. Men and women are not considered equal, and this is why in almost all the industries and business organizations, females are paid less than their male counterparts even if they are hardworking than the males in the organization.
A pregnant woman is often mistreated so that she would resign from her job. The bias can also take many forms; for instance, if an individual has been unemployed for a long time, then it becomes impossible for him to find work again.
Maintaining the same standards for every person in your vicinity helps to remove social barriers.
5. Racism 
A significant social barrier that is very common nowadays is related to racism. White men and women will, in most cases, find favor over their black counterparts.
6. Stereotyping 
If you are looking for another social barrier, then look no further than stereotyping. People are quick to pass judgments in society and even in their workplace based on their race, gender, and even color of the skin.
It is a fact that social stereotypes have a profound impact on the feelings and thoughts of an individual and nudge him towards a specific type of behavior.
Overcoming social barriers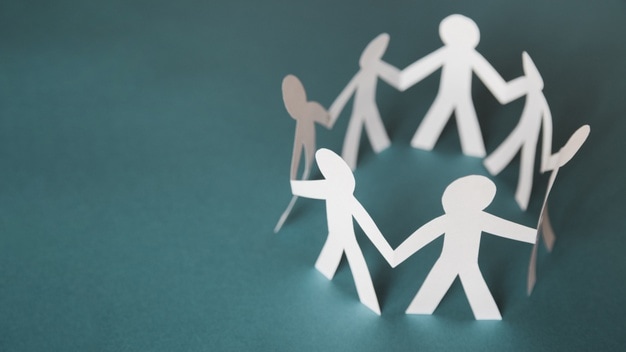 Some necessary steps that can be taken to overcome social barriers in society and also in the workplace are as follows-
1. Involve the community 
The best way to overcome social barriers is to involve the entire society in the process. Talk to the community leaders and solicit feedback to understand what needs to be done to eliminate the existing inequality and injustice. Involving the community in the decision-making process will make everyone a stakeholder, and this will encourage them to do what is right for society.
It is a gradual process where the barriers need to be chipped one-by-one regularly. There will be a section of the community that will resist these endeavors for change. Remember, it is determination and willingness to do what is right will help in overcoming the obstacles that are the result of social barriers.
2. Work environment
Restructuring work environments encourage positive interactions between diversified groups and help to overcome social barriers prevalent in the workplace.
3. Slang 
Casual language and slang vary from region to region, and its meaning differs across cultures as well as generations. It can create confusion in the workplace and result in alienating one person from the other.
The disconnection between team members will hamper the efficiency and productivity level of the organization. Avoid casual language and slang in the workplace as it can create significant social barriers.
4. Keep your focus 
If you are looking for ways to overcome social barriers in the workplace, then stop distracting your co-workers with unnecessary diversion. Encourage the employees to maintain their focus on the job at hand.
This will stop them from participating in any activities that can be constructed as social inequalities.
5. Accept cultural differences 
The world has changed tremendously in recent years because of globalization. The workforce now includes employees from different cultures and backgrounds, working together to meet the common goals of their company.
The diversity can be a reason for social inequalities as one employee might consider himself superior to another one. If you are looking for ways to overcome this social barrier, then research the existing cultural differences and make it a mandatory watch for every employee.
This visual communication will help the employees in realizing their mistakes, accept the cultural differences, and move forward for their personal as well as professional growth.
6. Staying open-minded 
People should promote equality if they are looking for ways to overcome social barriers. There are numerous prejudices prevalent in our society and the workplace, and this is why it has become essential to promote open-mindedness in individuals.
Do not ignore questions that seem frivolous instead, be willing to come up with answers that will help to overcome social inequalities in the world. Staying open-minded will help an individual to identify and understand the injustice caused because of social barriers and take steps to eliminate them from your vicinity.
Conclusion
The social barrier is considered a drawback as it prevents the growth and development of the society and all its members. Overcoming social barriers can result in the fulfillment of dreams, but it is not an easy venture.
Minimizing and tackling social barriers is a long-term endeavor, and you need to keep pursuing it continuously. Sheer grit and determination and the willingness to make a difference are the tools that help to eliminate the existing inequalities
Liked this post? Check out the complete series on Management