No discussion about administrative management theory is complete without a reference to Henri Fayol, the godfather of modern management principles. Henri Fayol was born in 1841AD and devoted his life to developing and advocating his 14 principles of management that we will discuss in the later part of this document.
From 1841 to 1925 when he was alive, the global economy was totally open and there was free trade across borders as the concept of a closed economy was known until communism was introduced. Though there was a bit of dumping and restrictions put of sea trade by nation states that got nervous from cheap factory produced goods from the west. closed economy as a policy instrument was unleashed only after 1917.
How were the seeds of the Administrative management theory sown?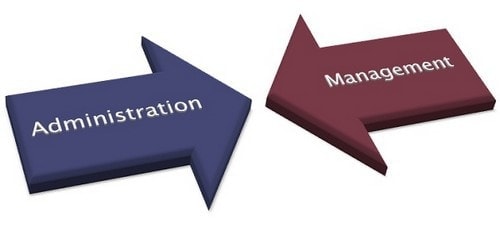 A totally open global economy with no import-export restrictions or capital controls allowing free movement of men and material meant that trafficking of any sort is it human, monetary, currency, gold was unheard of. but it also led to numerous companies operating through an informal organization structure where nobody was accountable to anybody except the wage giver.
This created a servant-master relationship which was not very efficient and the experience of the slave trade had shown that only process-oriented companies where teams work towards one goal do better than owner driven or personality-driven organizations populated by untrained employees working as bonded labour.
Though the concept of the joint stock company had gained currency between the 16th to 18th century, and the divorce between ownership and management very well understood and implemented. what irked business managers was how the management organized themselves as they wanted employees to organize themselves in a way that was not contrary to their interests.
Trade Unionism had already triggered the French Revolution by fostering conflicting amongst the bourgeoisie and the proletariat and bolstered by the success of the French revolution, working classes in other countries were looking to replicate the model which culminated into the idea of Marxism.
Capitalists who had invested heavily in plant and machinery were now looking for innovative ways to design the human resource architecture of their businesses found the administrative management theory proposed by Henri Fayol completely in sync with their business objectives.
Why the AMT became so popular?
This groundbreaking theory formalized the hierarchy and codified it in fourteen principles clearly establishing roles and responsibilities in order to design the human resource architecture of the organization.
The theory called for a formalized administrative structure, clear division of work and devolving enough authority to administrators so that they can execute the tasks allotted to them perfectly. The industrial revolution brought more choices in front of the consumer in terms of factory produced goods and therefore production processes had to be strengthened with sound HR processes.
Fayol had continued the good work being done by Taylor and the theories developed by Fayol were further developed by James Mooney and Luther Gulick who passed away in 1993. So, you can see that these theories are being constantly developed in line with the changes in the business environment over a century.
When FAYOL first published his work in 1916, most managers were not used to managing things with a scientific approach but relied more on gut instinct and intuition to make decisions. By implementing the administrative management theory, they realized that they need not have to do everything by themselves.
The delegation of roles led to entrepreneurs keeping themselves busy with incubating companies and turned into serial entrepreneurs while co-founders took care of operations. Strategic thinking and operations management were now increasingly being handled by separate entities.
Companies that were run as 'one-man army' gave way to process-driven companies as together teams could do more than an individual could. entrepreneurs understood the fact that if they go alone, they will see limited success while as a team they will see unlimited success even in new markets.
Fayol's analysis of the work done by managers
The administrative management theory is a stellar piece of work by worker turned entrepreneur Henri Fayol. His analysis of the work performed by managers in each industry revealed the following elementary facts that the core set of activities performed by managers quite often overlapped with each other and the common activities included:
Technical
Commercial
Financial
Accounting
Managerial
Security
There are five basic functions that a manager performs that seem very obvious but in reality form the cornerstone of administrative management theory. These tasks are performed by managers all across the globe consciously or subconsciously in their day to day activities.
Planning
Organizing
Co-ordinating
Directing
Controlling
Fourteen core principles of AMT laid down by Fayol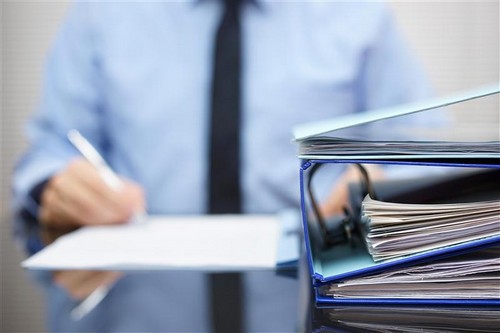 Adhering to the following fourteen principles can mean the difference between success and failure of an enterprise. Startups who flounder on their way to the top often do not get their basics right and an analysis of their failure often reveals that few of the elements listed below were neglected.
The most common and neglected aspect where starts up fail is the stability of tenure. They often pay high salaries to poach experienced talent from companies but are unable to sustain those wages and end up losing valuable manpower to bigger competitors.
Big companies hire at decent but not exorbitant salaries and invest in training their employees so that they can compete globally and need not have to poach talent but become a magnet for top-notch talent.
Division of work
Espirit de corps or team spirit
Discipline
Unity of Command
Unity of Direction
Subordination of individual interest to general interest
Remuneration of personnel
Centralization
Scalar chain
Order
Equity
Stability of tenure
Initiative
The last attribute initiative is hard to come by as skilled and committed manpower that has plenty of initiative and drive is still hard to find in any economy. As per Fayol, not everybody has what it takes to be a manager and you either need to be an all-rounder to display Administrative leadership traits and propel teams towards achieving their goals.
Some people are natural leaders as they have a popular touch to them and they know how to market their limited skill-sets much more aggressively than others on public forums or on social media. Leadership, as they say gravitates to the man who can talk effectively in public but there are other qualities you need in order to be a successful manager. These are:
Physical qualities
Mental qualities
Educational Qualities
Emotional qualities
Moral qualities
Experience
Using a scientific approach is the crux of the administrative theory
After publication of this seminal work, capitalists realized the value of management wisdom and how important management theories developed out of real-life experiences can be for their businesses. Management gurus who were teaching at various ivy league colleges were sought after for their opinion on streamlining businesses processes.
Japanese material management philosophy Kaizen or the Maslow need hierarchy theory coupled with the BCG MATRIX were all imbibed into developing business strategy. Tech industry relied on SCRUM to accomplish tasks and project management as a discipline became supreme.
Deploying more technology to streamline and monitor business processes became the rule rather than the norm and future generations will seek more direction from the academia in order to obtain thought leadership and set themselves on the correct course for sustained growth and excellence in all areas.
Thank you for reading out article about organization management principles study with example
administrative management theory administrative management theory administrative management theory administrative management theory management theory management
administrative management theories administration principles organization lesson
Liked this post? Check out the complete series on Management