Stakeholders can be understood as an individual, group of people, members, or any organization that get affected by the result of an associated project.
Stakeholders are those who have an interest in the accomplishment of an undertaking, plus they can be inside or outside the organization responsible for sponsoring the task. Some of the most basic instances of stakeholders incorporate workers, clients, investors, shareholders, communities, suppliers, and governments.
Different people who have a stake in a business or project also comprise various interests, and companies try their best in attempting to satisfy every one of them. You can classify different types of stakeholders in three different categories-
Three Categories of Stakeholders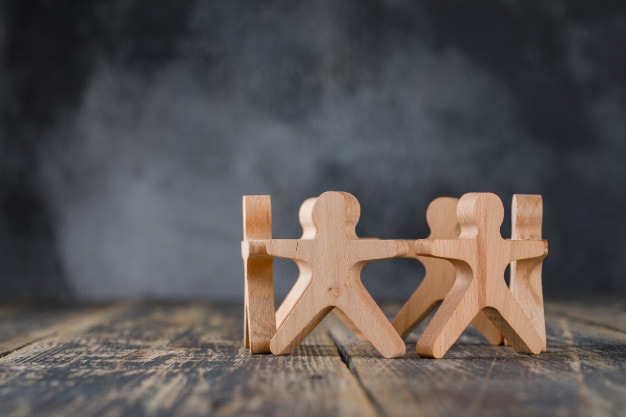 All types of stakeholders can be categorized into three different categories
Internal or external
Primary or secondary
Direct or indirect
Let us understand these categories first, and then, in the next section, we will delve into ten different types of people who might have a stake in a business-
1. Internal & External Stakeholders
You may understand internal stakeholders as those partners who have internal existence in business. An undertaking, task, or project straightforwardly influences them, and their best example is employees.
On the other hand, external stakeholders have an interest in the achievement, success, and growth of a business; however, they don't have an immediate association with the project or assignment. Suppliers can be understood as external stakeholders.
2. Primary & Secondary Stakeholders
The primary stakeholders comprise the most elevated level of enthusiasm for the result of a particular project or task since the result straightforwardly influences them.
They effectively add value to a venture. Team leaders or customers come under this category.
While secondary stakeholders additionally help to finish a venture or a project, however, they do this on a lower and more general level. Partners who assist in financial, administrative, and legal processes come into this category.
3. Direct & Indirect Stakeholders
The third category is associated with direct stakeholders who are engaged with the everyday tasks related to a venture or assignment. Workers can be viewed as direct stakeholders.
On the other hand, indirect stakeholders focus on the result of the completed tasks instead of the way toward finishing it. Consumers can come into this category. They care about things like packaging, pricing, and accessibility.
Now, after being aware of different categories of stakeholders, let us go through their various types-
Types of Stakeholders and their Categories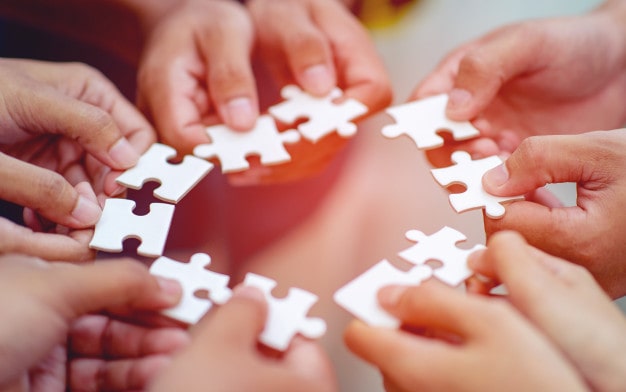 1. Employees
We all know that employees are naturally responsible for having an immediate stake in the organization or business.
They interface directly with the clients and users, plus they get salaries for helping themselves as well as offering help to different sorts of business activities. They are responsible for handling administrative, supervisory, leader, worker, and many other functions.
Employees commonly expect facilities like job satisfaction, incentives, and career growth.
Employees come in the category of Internal, Primary, and Direct stakeholders.
2. Customers
Customers, users, or consumers are the individuals who are responsible for purchasing products and services that businesses make. They hope to buy the best quality product from a business at the most reasonable cost.
The existence of any business cannot be possible without its customers or users. Businesses need to understand the expectations and inclinations of their customers to satisfy them for profitable channelization of the business model.
Product quality and pricing directly impact customers of any business.
Customers come in the category of External, Primary, and Direct stakeholders.
3. Owners
You can understand owners as proprietors who own an organization or business. They are responsible for providing capital or equity to the business, plus they also have a role in ensuring how everything runs.
One business can have different owners, and each one of them will have a stake in the business.
Owners come in the category of- Internal, Primary, and Direct stakeholders.
4. Suppliers
These are the individuals or organizations that supply different types of goods or merchandise to any business. They depend on the businesses for their income from the sale of those products.
Suppliers are additionally concerned about the wellbeing and safety of their items since their items can impact the business of associated players.
Suppliers come in the category of- External, Secondary, and Indirect stakeholders.
5. Investors
Such types of stakeholders can also incorporate owners, yet they can likewise be outside vendors who usually reserve a privilege to precise and regular info like budget summaries.
Investors may likewise reserve the privilege to favor or reject significant choices related to acquisitions and mergers.
Along with bringing funding for pursuing a project, investors also give ideas, offer you guidance, motivate you, bring new connections, and optimize your business.
Investors come in the category of- External, Primary, and Direct stakeholders.
6. Trade Unions
Such stakeholders are associated with an association of laborers or workers in a specific industry that enjoys its existence for making sure safe working conditions, good salary hikes, wellbeing along with safety, and social security of the workers.
Businesses need to have a relationship with such unions to keep the interests of different stakeholders like workers as a primary concern. Such unique are educated and counseled about things like laborer wellbeing.
Trade unions come in the category of External, Secondary, and Indirect stakeholders.
7. Creditors
These stakeholders are responsible for lending money to organizations or businesses. Hence, they likewise have made sure about interest in the worth of the business.
Creditors get their money back from the sale of items or services of the business.
Creditors come in the category of External, Secondary, and Indirect stakeholders.
8. Media
Media agencies are also one of the most important stakeholders, and each sort of business needs media services to get the message out about their brand and optimize the market presence.
Organizations frequently need to collaborate with media to do effective advertising and publicizing of their items or services.
Media comes in the category of External, Secondary, and Indirect stakeholders.
9. Communities
This type of stakeholder is associated with the community in which a business channelizes its functions. Successful businesses are viewed as a resource for any such community.
Businesses and communities are associated in a mutually beneficial manner. Different things like safety, job creation, health, economic development are the things that impact communities.
Communities come in the category of- External, Secondary, and Indirect stakeholders.
10. Government Agencies
Different types of agencies run by the Government can likewise be thought of as a significant stakeholder in a business. Such agencies are responsible for gathering taxes from the organization, its workers, and many other sorts of money-making functions of the business.
Government agencies come in the category of External, Secondary, and Indirect stakeholders.
After going through all these types of stakeholders, the next essential thing is prioritizing different stakeholders for a business. Let us understand that-
How to Position or Prioritize Stakeholders
Businesses or organizations need to organize rank or prioritize different stakeholders.
Different stakeholders have different sorts of interests, and that is why, when they are aligned adeptly, their management becomes very easy.
As per the suggestions of Jack Ma, the CEO of Alibaba, stakeholders should be mainly prioritized in the following manner-
Customers or clients or users
Workers or employees
Investors
There is also confusion between Stakeholders and Shareholders, as many of the people think both of the terms are quite similar. Let us understand the difference-
Difference between Stakeholder and Shareholder
When it comes to the difference between both of these terms, you need to understand that a stakeholder is any individual who has any sort of stake in a business, while on the other hand, a shareholder is like an investor who owns shares (stock) in business and accordingly comprises an equity interest in the business.
Conclusion
On the concluding note, we hope you would have understood that a stakeholder has an interest in an organization and can either influence or be influenced by the business channelization.
The most primary stakeholders of any company are employees, customers, suppliers, and investors. Plus, contemporary theories also suggest other stakeholders that we had covered in the post.
What are your thoughts about the importance of all the ten stakeholders of a business?
Who are the most crucial stakeholders for any business model? Tell us in the comments below.