Business process outsourcing is an outsourcing method or subcontracting method that lets a company employ third-party service providers or third-party vendors for carrying out one or more business functions or operations of the company.
Business Process Outsourcing (BPO) is contracting various business functions taking place in a company to other third-party external service providers. Companies choose various service providers to perform their non-core or non-primary business functions. From payroll, document management to legal draft framework, BPO offers a wide range of services.
What is Business Process Outsourcing?
Definition: Business process outsourcing is defined as the process of hiring or utilizing third-party vendors or subcontractors for doing specific tasks of the business operations. It refers to the delegation of one or more business processes to an external service provider.
The third-party vendors or subcontractors in turn own, manage and administer the selected processes as per the defined and measurable performance metrics. Business Process Outsourcing (BPO) is contracting or outsourcing various operations in an organization to other third-party vendors who offer these services.
BPO was originally used in manufacturing companies, like soft drink industries and manufacturers who needed to outsource large parts of their supply chain. Over the years, BPO has spread across the service industry and outsourced various needs.
Understanding Business Process Outsourcing (BPO)
In business process outsourcing, the third-party employed carrying out different functions outsourced by the company is held responsible for every decision and action related to such business functions.
BPO is also called externalization. Businesses these days, ranging from small startups to large multinational companies, are more and more opting for outsourcing processes. This is recommended as in today's highly innovative, competitive, and ever-changing business dynamics, newer technology-based services are increasingly available to provide various service solutions.
BPO is often called ITES or Information Technology Enabled Services. This is because it heavily and mostly tries on technology or infrastructure that enables external companies to perform their services and functions effectively and efficiently.
The offerings of business process outsourcing are categorized into two different categories-
Horizontal offerings that are leveraged across specific industries
Vertical-specific offerings that demand specific industry vertical process knowledge
What is the Goal of BPO?
The primary goal of using BPO is to cut service costs, free up time for other business functions and, in turn, give in more productivity and time for the company to focus on the core aspects and functions.
Why do Companies Choose Business process outsourcing?
Companies choose BPO because it gives them the choice of operational flexibility. Outsourcing administrative and non-core functions that are basic yet essential for the company can give it more time and provide more resources to core competencies like public relations, customer services, and product leadership.
This helps the company have a greater advantage over other companies. Using BPO enables organizations to have the benefit of gaining quick and accurate reports, increased and improved productivity, and most importantly, the ability to reassign its resources whenever it wants to.
Since BPO partners and companies rely on constant improvisation and updation of processing technologies, they offer businesses access to innovative and high-end technologies that they otherwise may not have had access to before.
Some of the reasons behind choosing business process outsourcing bpo companies are-
Decreasing costs
Concentrating on key functions
Achieving better results in non-core functions
Expanding their global presence
Enabling flexibility
Improving speed and efficiency
What is BPO Used For?
Companies use BPO vendors and external suppliers for two main areas :
1. Back Office Operations
Back office operations, also called internal business functions, range from payment processing, information technology services, quality assurance, accounting, HR (Human Resources), etc.
2. Front Office Operations
Front office operations include services like marketing, customer relations, grievance redressal, sales, etc.
Organizations may outsource one or more functions instead of an entire set of related functions. For example, a company might use just the payroll processes of an external BPO vendor instead of using all its HR functions.
What are the commonly outsourced BPO processes?
A few examples of the commonly outsourced BPO outsource are:
Accounting
Administration
Customer services and call centers
HR
IT management and services
Manufacturing
Marketing
Research
Sales
Shipping and logistics
Apart from the regular front office operations and back-office operations, BPO industries now offer services like digital marketing.
Services like data mining and data analytics, which are extremely on demand, have emerged as necessary elements needed for a business to maintain a competitive advantage over its rivals.
Types of Business Process Outsourcing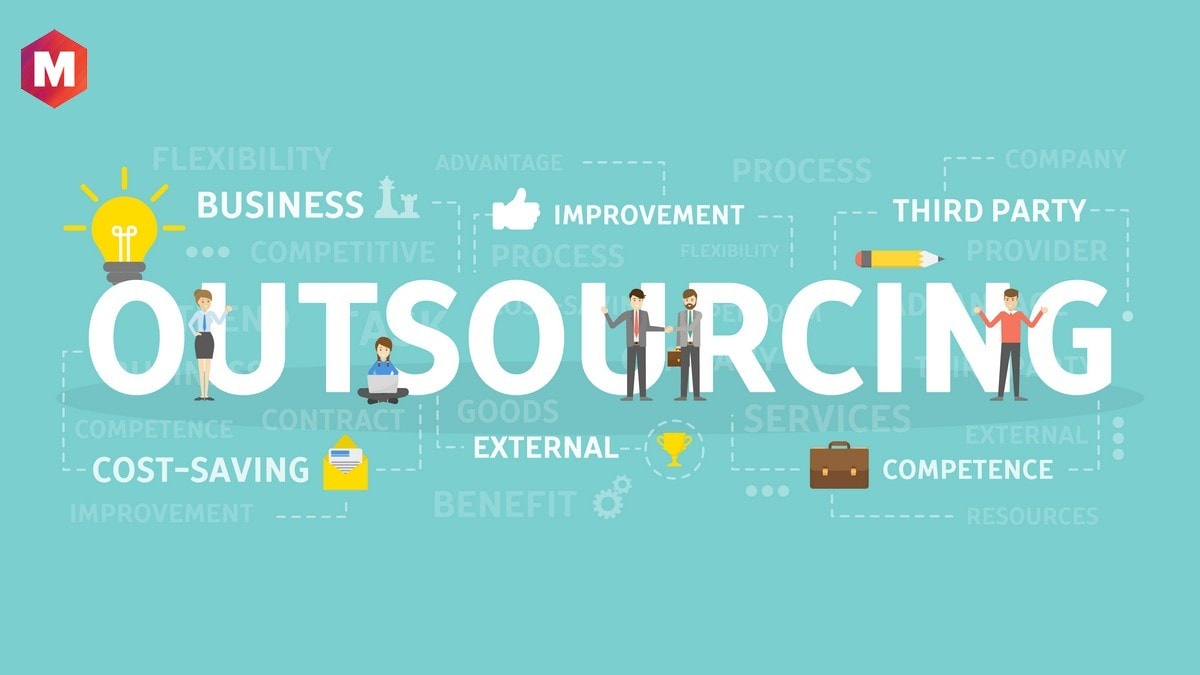 BPO companies are classified into three major types based on the location of their services.
1. Onshore Outsourcing
When a business or an organization recruits a service provider located in the same country, this is known as onshore outsourcing or domestic outsourcing.
2. Nearshore Outsourcing
Nearshore Outsourcing is when an organization hires a service provider in a neighboring country or a country within proximity.
3. Offshore Outsourcing
When a company hires an external service provider located in a different country, far away from the home company, it is called offshoring.
KPO, LPO, and RPO
Business Process Outsourcing is also categorized sometimes based on the services it provides.
1. Knowledge Process Outsourcing or KPO:
Knowledge Process Outsourcing is done not only to perform a specific technical business process or function but also to serve as a provider of expertise to that particular business function.
2. Legal Process Outsourcing or LPO:
Legal Process Outsourcing is specific to various legal services. These might include drafting documents and giving proper legal advice based on legal research.
3. Research Process Outsourcing or RPO:
Research Process Outsourcing refers to research and analytical functions. Companies like biotech industries, investment, and marketing agencies are most commonly hired and engaged in RPO services.
How does BPO work?
Organizations opt to outsource functions for many reasons based on the company's type, the company's age, the size of the company and its related market forces, and economic position and conditions.
For example, startup companies don't have the necessary experience or the resources needed to build the staff necessary for its back office and front office functions that might be necessary to perform in-house. Such companies often need to outsource these functions.
In the case of a big, established business, their necessity to outsource might be to do a continuous task that can be done better and at a lower cost by an external service provider.
Making the BPO Decision
To transfer the in-house workshop to a BPO provider requires intense change management since the sudden transfer of work can affect staff, existing patterns of workflow, and various established processes surrounding the transferred function.
Hence, the organization must not only focus on identifying the best BPO vendors but most importantly, focus on analyzing whether shifting that task to a third-party service provider makes sense and is a sensible strategic decision.
Not only do the costs of shifting from internal function to outsourced processes through external vendors impact an organization's finances, but corporate taxes and reporting requirements are also to be taken into consideration while hiring third-party service vendors.
Scope of work
Organizations must identify the scope of work when shifting from in-house staff to an external vendor. Management executives are required to identify the change in workflows and other functions and analyze the impacts of these shifts and come up with necessary adjustments to accommodate the usage of outsourcing the work.
Various aspects are taken into consideration before outsourcing work to a BPO service provider. These are cost savings, the result of increased quality, quicker turnarounds, or various objectives that are used as determiners to select the best provider suitable to handle the work.
How to choose a BPO provider
A good BPO service provider must have :
An adequate proper understanding of the subject matter, the workings, and the way in which the business works in its industry.
The ability and capacity to meet the necessities of the business and adhere to its present needs as well as become a scale to meet other such future requirements.
The understanding and ability to meet the requirements of the company and also have high work ethics and data privacy ethics and compliance to terms and conditions of its clients.
Proper reporting metrics and methods to demonstrate its delivery on the process carried out and the various contractual standards it follows.
The geographical location and proximity meet the urgent needs of the business.
Some of the steps businesses should follow while choosing their business process outsourcing vendor are-
Defining requirements and reviewing potential vendors
Putting together a request for proposal (RFP) and source vendors
Selecting the right vendor for your company
Negotiating the contract
Transitioning the work and processes to your chosen vendor
Managing the relationship
Benefits of BPO Companies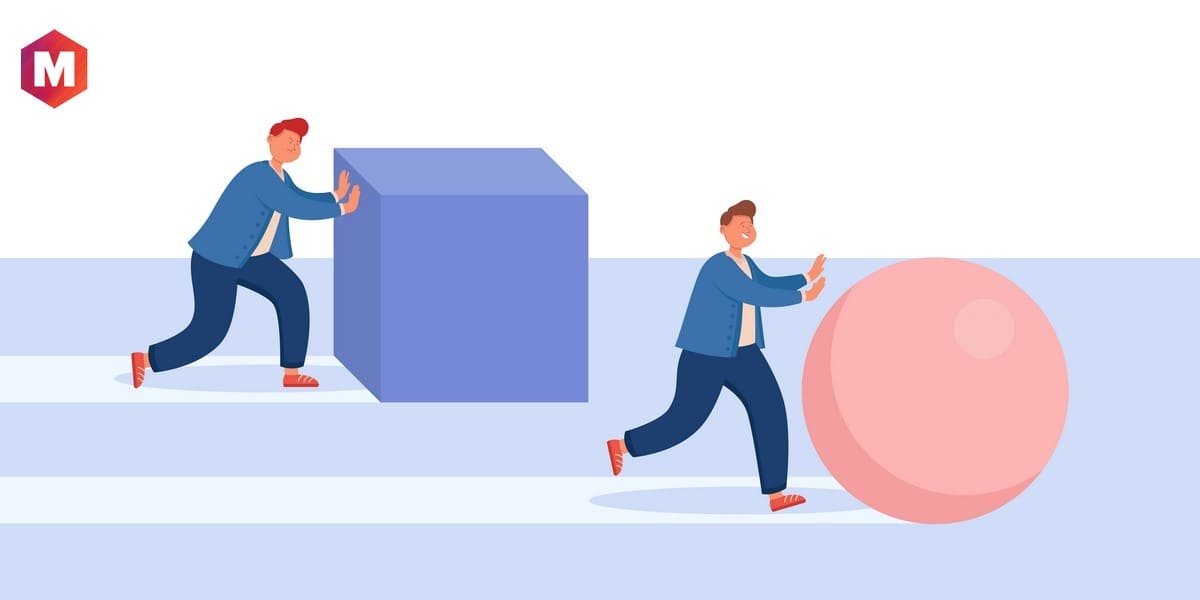 Some of the notable upsides hiring BPO providers are
1. Lower costs
This is one of the most notable reasons behind hiring an outsourcing provider. Companies opt for BPO for cost reduction purposes. Despite purchasing IT pieces of equipment, plus hiring more employees for doing different tasks, they opt for business process outsourcing BPO to outsource the tasks to a service provider that reduces or even eliminates the overhead costs.
2. Higher efficiency
Business process outsourcing BPO companies are experienced and efficient in their specific fields and hence, they ensure the highest level of performance. They ensure top-notch practices and incorporate the latest technology that ultimately ensures optimized efficiency and productivity.
3. Focus on core business functions
BPOs let companies focus on their key business functions. When a business transfers its non-core processes to a BPO company, it gets more time for paying heed to the key business activities.
4. Global expansion
Different businesses or companies that want to expand and enter into an overseas market need local market knowledge, fluency in a foreign language, national law expertise, etc. For these purposes, they might need BPO companies that can help in boosting Business efficiency and ensure quicker expansion for the business.
Drawbacks of BPO
1. Security issues
There can be the chances of a security breach while working with a BPO company as sensitive data and information are shared.
2. Overdependence on the BPO company
This can be another issue with BPOs because when a company outsources its work to a BPO company for a longer duration of time, their organization becomes used to this way of processing which might cause the overdependency upon the BPO company for the business processes.
3. Communication problems
While hiring an offshore BPO company, there can be an issue of the language barrier and it might act as a hindrance to efficiency. Due to the involvement of a variety of people of different backgrounds, cultures, and countries of origin, outsourcing work to BPOs might cause some sort of miscommunication.
4. Unforeseen or hidden costs
When outsourcing some of the business operations, some of the time, companies underestimate the quantity of work. This might lead to a situation when the work gets extended leading the costs to be higher than expected. In case of any dispute or disagreement with the BPO company, legal expenses may also come into the picture.
Some of the other risks with BPO companies can be Changes in technology and exposure to hacking, Quality control, Operation restoration, Nonlocal employees, Political instability, Maintenance of strategic alignment, etc.
Conclusion!
On the concluding note, it is clear that business contracts with business process outsourcing BPO vendors for back office and front office operations.
Using BPO for the business processes is necessary to turn over the non-core functions to external BPO service providers to make sure that their business journey is smooth, making it a hassle-free experience.
What are your thoughts about the role of business process outsourcing in channelizing modern businesses? Share your opinion with us in the comment section below.
Liked this post? Check out the complete series on Business