Business process management is the inclusion of methods and systems used for discovering, modeling, analyzing, measuring, improving, optimizing, and automating business processes. Business process management systems enable business operations to be functional in different scenarios by ensuring improvements and measuring growth to optimize goal accomplishments.
Applying business process management systems orchestrates the actions of people, systems, information, and objects to achieve business outcomes that support a company's strategy. Structured and repeatable processes are available, and unstructured and unpredictable methods. Technology is frequently utilized with BPM; however, it is not needed. BPM is essential for aligning IT/OT investments with business goals.
What is Business Process Management?
Definition: Business process management is defined as the managerial process that includes a set of activities, tools, and methods for managing business operations to accomplish organizational goals. The BPM process model involves persistent process reengineering that uses intelligent BPM approaches with automation capabilities to automate the tasks or workflow of the existing systems.
Organizations incorporating BPM methodologies generally follow Six Sigma and lean management. All in all, business process management (BPM) is an organizational discipline in which a corporation examines its processes, both collectively and individually. It examines the present situation and suggests opportunities for improvement to make the organization more efficient and productive. Each department in a corporation is in charge of changing some raw material or data into something else. Each department may be responsible for a dozen or more basic procedures.
Definitions of Business Process Management
BPM definition used by BPM.com, The Workflow Management Coalition, and many other sources is
Business process management (BPM) is a discipline involving any combination of modeling, automation, execution, control, measurement and optimization of business activity flows, in support of enterprise goals, spanning systems, employees, customers and partners within and beyond the enterprise boundaries.
According to Gartner
Business process management is the discipline of managing processes (rather than tasks) as the means for improving business performance outcomes and operational agility. Processes span organizational boundaries, linking together people, information flows, systems, and other assets to create and deliver value to customers and constituents.
As per The Association of Business Process Management Professionals
Business process management (BPM) is a disciplined approach to identify, design, execute, document, measure, monitor, and control both automated and non-automated business processes to achieve consistent, targeted results aligned with an organization's strategic goals. BPM involves the deliberate, collaborative, and increasingly technology-aided definition, improvement, innovation, and management of end-to-end business processes that drive business results, create value, and enable an organization to meet its business objectives with more agility. BPM enables an enterprise to align its business processes to its business strategy, leading to effective overall company performance through improvements of specific work activities either within a specific department, across the enterprise, or between organizations.
Importance of Business Process Management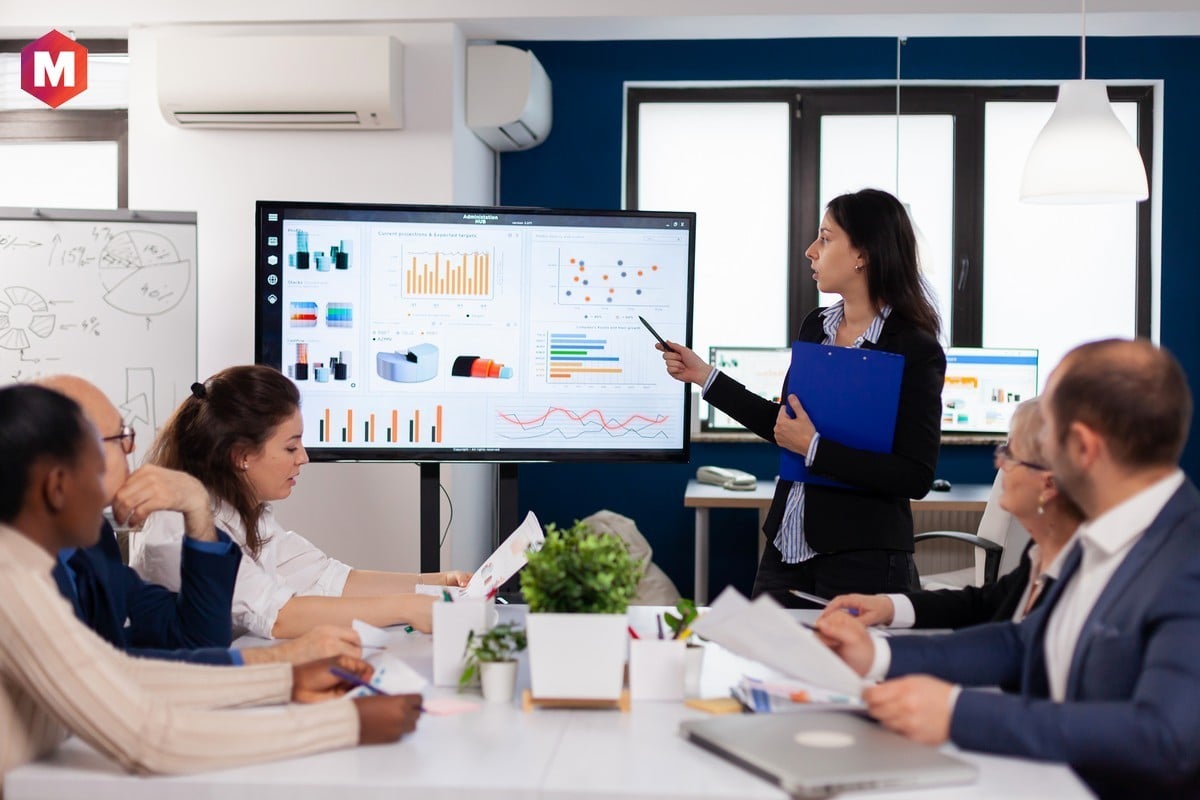 BPM is utilized regularly to enhance business processes. A business process might consist of hundreds or thousands of activities and the methods and approvals necessary to accomplish them.
BPM helps leaders identify how to deploy, manage, and assess corporate resources by aligning business operations with customer demands.
When done correctly, BPM can increase efficiency and productivity, lower costs, and decrease mistakes and risk while improving results.
The following are common examples: completing a product purchase, updating related accounts, updating necessary databases, authorizing and remitting an invoice, and onboarding a new employee.
Poor business procedures may cause havoc if they are left disorganized and unsystematized.
People only view one portion of a process at a time. Only a few can scan out and see the complete consequences of a process, including where it begins and finishes, the critical data required, and any bottlenecks and inefficiencies.
Life Cycle of BPM
BPM is made up of numerous phases. BPM experts often mention these five:
1. Design
Examine the current procedure to determine where it might be improved. Then, utilizing standardization and automation, plan the business process as it should be.
2. Model
Examine how the business process functions in various circumstances.
3. Implement
Implement improvements, such as process standardization and automation.
4. Monitor
Keep track of your progress to see how well one is doing.
5. Optimize
Improve the business process as much as possible.
Business Process Management Benefits
BPM isn't something one does once and then forget about. Processes need to be handled regularly. Companies should concentrate on enhancing them from beginning to end rather than focusing on specific activities.
Managers benefit from BPM by comprehending and evaluating the processes that occur inside their businesses to optimize their results. It also helps in adapting business processes as per market trends, industry standards, and the latest technologies.
BPM solutions are quite effective in boosting the organizational value via process improvement by offering a wide range of benefits such as-
BPM ensures optimized efficiency and costs savings for businesses, as BPM tools optimize existing processes, plus also ensures more structure into the development of new organizational processes. BPM makes sure of this by removing process redundancies as well as bottlenecks that result in boosted efficiency and favorable outcomes. It also channelizes more agility that lets business accomplish their intended business outcomes at a much quicker rate. It guides managers in allocating excessive resources to other high-priority tasks.
Business process management is also involved in enhancing employee and customer experience. It will eliminate repetitive work and make information more accessible. Business process management removes distractions, and hence it lets employees focus on their work and their customers to optimize customer satisfaction. Channelizing clear workflows via BPM is useful in shortening the learning curve in the employee onboarding process that will enhance productivity and engagement.
BPM makes processes more scalable to ensure better process execution and workflow automation. It will also assist in scaling processes to other geographies around the world. BPM tools are useful in bringing clarity to roles and maintaining consistency along the process. It can let businesses find the opportunities to incorporate business rules for automation and innovation.
Business process management also offers better transparency. It clearly defines business owners about the tasks of the entire process to ensure more transparency and accountability. It also helps in fostering more communication among teams.
BPM also empowers managers in a way that they would be less dependent on the development teams. BPM tools are useful in offering low-code features to remove potential dependencies on development teams.
Types of BPM
Diverse approaches to BPM provide different views on business operations and the components of the business around which they revolve. The following are the three primary types:
1. Systems-centric BPM
This form of BPM focuses on business processes that are automated and function with a business-integrated system without requiring significant human intervention. Workflow automation is frequently used in the processes within a company's integrated applications. Two examples are customer relationship management and corporate resource planning systems.
2. Human-centric BPM
This may also focus on processes that are handled by humans. These apps offer characteristics like a well-designed user interface and notifications that are geared for human interaction.
3. Document centric BPM
This method focuses on paperwork, such as contract formatting, signing, and verification. Business process management software frequently focuses on a single document-centric activity, such as authentication.
Business Process Management Examples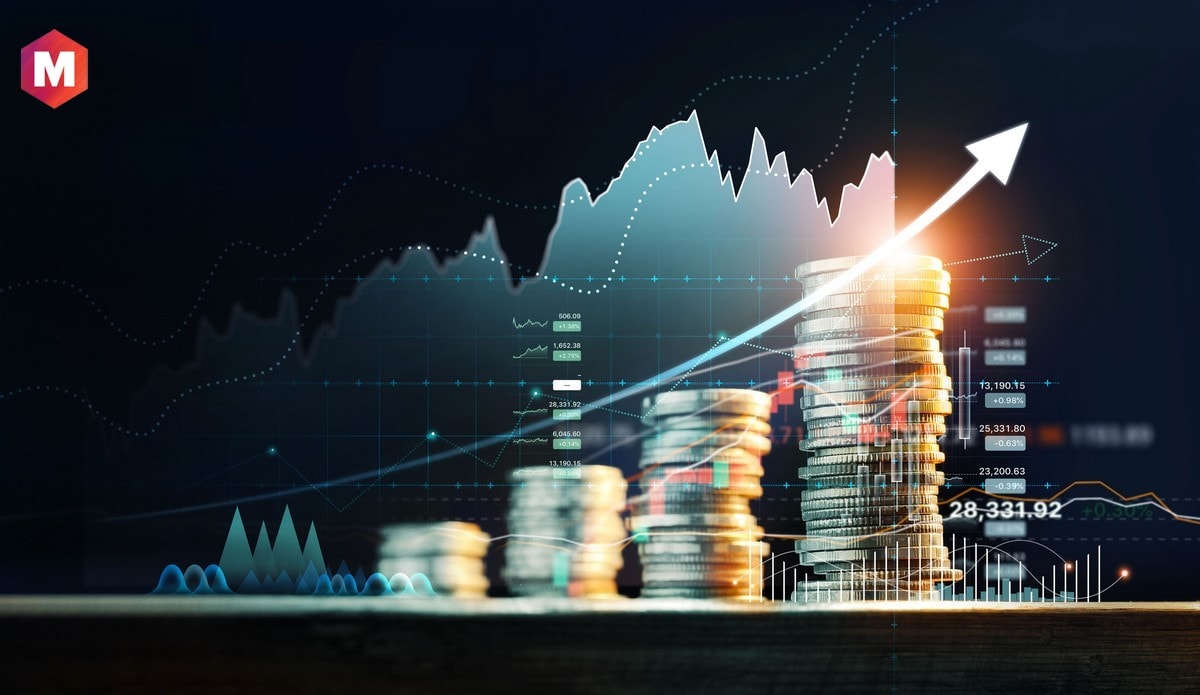 Many departments within a business employ BPM applications. The following are some examples of how it is utilized to attain corporate goals:
1. Human Resource
It is a term used to describe a group of HR departments that can benefit from using a BPM platform. It can, for example, make reviewing timesheets easier. Another area where BPM can enhance and speed up the process is onboarding new hires. When document-centric HR functions are automated, the use of paper forms in an organization is reduced.
2. Sales
Salespeople work using a combination of human and system-centric procedures. Sales cycle processes can be shortened by using BPM technologies to manage the exchange of sales proposals and invoicing.
3. Finance
Both systems-centric and human-centric procedures generate a range of paperwork for finance departments. They get a lot of emails and paper forms concerning the company's financial operations, both internal and external. A BPM platform, for example, enables finance departments to handle employee travel requests more quickly. It can also help to speed up the purchase process.
4. Content distribution
BPM helps in automating the process of content preparation and delivery. It will automate the whole process from content creation to distribution for the businesses. A business process management system can be used for interacting with content management, content traffic, rights management, and other work order systems.
5. Customer service
The use of chatbots for handling and alleviating the process of interacting with existing and potential customers. It can be highly useful at times when there are high volumes of service requests.
6. Banking
Business process management tools are preferably used for loans by banks. These tools are also useful in evaluating applicants for the potential credit risk. The business process management software platform is used by banks for collecting information from different sources.
Business Process Management Tools
BPM software (BPMS) is a set of tools and functions that may be used to map, model, automate, manage, and optimize processes.
Business rule management, user communication, and analytics are all supported by BPMS. Intelligent business process management software, or iBPMS, provides next-generation features such as adaptive analytics and sophisticated tools of collaboration.
On the market, there are hundreds of BPM software solutions. The following are some of the vendors-
BP Logix Appian
IBM
Kofax \sOracle
Pegasystems
Tibco Software
Key Features of a BPM Application
Mobile capabilities
Performance monitoring
data acquisition
Simple program integration
Position access control
A clear user interface is available
Many of the essential IT concerns that underpin these business drivers are also addressed by BPM, including-
Managing customer-facing procedures from beginning to finish
Increasing visibility and access to related data and information by consolidating data
Increasing the data and infrastructure's flexibility and functionality
Using service-oriented design and integrating with current systems (SOA)
Creating a shared language for business-IT collaboration
BPM (business process management) solutions can be costly as well. After technology and consultant charges, an on-premise solution might cost more than $250,000 to implement.
Kissflow Process, on the other hand, starts at just $390 per month, making BPM considerably more accessible. Furthermore, there are no additional expenses for assistance. Choose a difficult-to-automate process and get started with Kissflow right away.
BPA & BPM
Business Process Automation (BPA) is a term that refers to any way of automating business operations.
It can encompass a wide range of apps and technologies aimed at increasing productivity, agility, efficiency, and compliance in a company's day-to-day operations.
Business process automation (BPA) and business process management (BPM) are connected and complement one another in various respects, but they are not the same thing.
BPA is concerned with automating processes, whereas BPM is concerned with managing processes, which may or may not be automated. Simply, all BPA may be classified as a kind of BPM, but not all BPMs include BPA.
What BPM Doesn't Include
BPM isn't a piece of software. BPM tools are available to assist in the implementation of standard and automated business processes.
BPM is not the same as task management. Task or project management is the process of managing or arranging a group of tasks. Tasks and ad-hoc projects can be managed with project management software such as Microsoft Project, Jira, Asana, or Trello. Business Process Management, on the other hand, is more concerned with repeatable and continuous processes that follow a predictable pattern.
Four Essential Components of a BPM Suite
1. Process engine
A powerful platform for designing and running process-based applications, including business rules.
2. Company analytics
It enables managers to use reports and dashboards to discover and respond to business concerns, trends, and opportunities.
3. Content management
It is a method of storing and protecting electronic papers, photos, and other assets.
4. Collaboration tools
They use discussion forums, dynamic workspaces, and message boards to break down intra- and inter-departmental communication barriers.
Conclusion!
BPM aids firms in reducing expenses and increasing efficiency in the short term.
For businesses, this may imply more money and growth, while for government agencies, it could mean improved speed, organization, and efficiency. In the long term, BPM improves organizational agility, resulting in a competitive edge.
What according to you are the most important features of the business process management systems? Have you ever used BPM tools for automating and alleviating your business operations? Share your experiences with us in the comment section below.
Liked this post? Check out these detailed articles on
Topic of Business
Alternatively, check out the Marketing91 Academy, which provides you access to 10+ marketing courses and 100s of Case studies.