Business ethics helps in ethical decision-making by guiding about the right and wrong for a business in the situations of ethical issues, dilemmas, or controversies. Business/corporate ethics revolves around different situations like governance of business, corporate social responsibility, trading of stocks, etc.
Business ethics covers the ethical and unethical aspects of regular, legal, scientific, psychological, or philosophical behaviors/activities of any business. From professional ethics to ethical ways of making goods and services to marketing ethics and organizations' ethical culture, all are the parts of ethical business practices.
Business ethicists suggest the incorporation of ethical behavior for an organization because it not only enables a business to stay clean from legal issues but also constructively optimizes their social images, as business ethics is one of the key factors of trust and brand building.
What is Business Ethics?
Business ethics is a crucial term in the industry today. Not only has it changed the daily operations of a business, but it has also affected the legislations that surround corporate regulation.
Through a rapid explosion of communication in the organization and rapid globalization, companies focus on implementing different facets of business ethics. In this domain, the principles, guidelines, and rules must be strictly followed by the employees.
Business ethics has set together a code of rules, regulations, and guidelines that have to be followed for subjects that are prone to potential controversies, like discrimination, bribery, corporate governance, etc.
Ethics business lays out a guidebook that helps ensure a certain level of trust and respect within an organization, between consumers, and various forms of members of the market. It helps in differentiating ethical behavior and unethical behavior.
Business Ethics Definition
Business Ethics is a collection of moral principles that act as guidelines to decide the ethical culture of a business or organization. It ensures ethical channelization of business conducts and transactions.
In general, business ethics includes all the principles and rules of an organization that must be followed by every member of the organization. There is a standard code that has to be followed while the business is being done.
Why Business Ethics is important?
Ethics are essential as they set a standard set of rules and guidelines to be followed by all employees. This helps the organization set a defined course path and differentiating between the wrong and the right actions that may otherwise have consequences on the business.
This concept of business ethics rose to importance in the 1960s due to the emergence of the customer-centric society that talked about various issues like corporate responsibility, social responsibility, and the environment.
Since this time, there have been significant evolution and changes surrounding business ethics in the industry. It is not limited to what is simply right or wrong for any business, and it goes way further by talking about legal means that can be employed to have a competitive advantage over various competitors.
Different forms of business ethics like corporate ethics, professional ethics, or marketing ethics are not just rocket science; these are actual creations of the human mind itself. Hence, these largely depend on the situation, time, and place these are set following.
All in all, business and professional ethics are a collection of all the principles and values that can help influence good behavior and work ethic in the organization. They have to be extremely careful, maintaining the proper balance between the desire to make profits and the various related stakeholders.
Role of Business Ethicists
Business ethicists are those whose judgment on business ethics and ethical codes has come to be trusted by the whole organization. Some of the key roles that business ethicists are supposed to play in an organization are-
Business ethicists express business ethics in some way that makes it possible for others to mimic or approximate their judgment
Following the suggestions of business ethicists are the key means of acquiring different types of knowledge crucial for the adept channelization of an organization
The judgment of business ethicists on law becomes part of a legal code or ethical code for the organization
Business ethicists specialize in or write on business ethics to help in ethical decision making to differentiate what is ethical or unethical behavior
Types of Business Ethics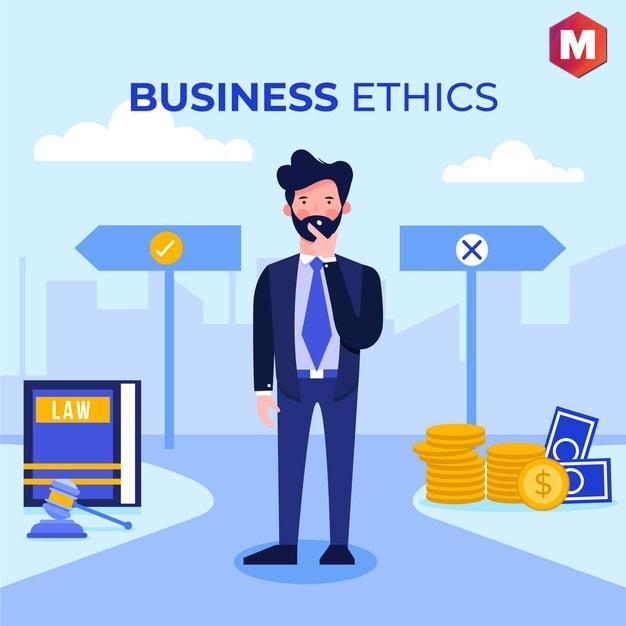 There are some domains where business ethics lie: these are shaped following the location and the company's business, what they do and what their business ethicists consider as ethical codes of an organization. The following are the different types of business ethics that business ethicists suggest-
1. Community and Environmental Responsibility
The business has an ethical and moral commitment to the environment and the community and towards employees, customers, and clients. Corporate social responsibility along with other social-ethical issues are the parts of this type of business ethics.
The management will always look for options to make life better out there for the community and a positive environmental impact.
2. Fairness
Regardless of the rank they hold, all employees are treated as equals. The exact expectations regarding responsibility, honesty, and integrity apply to a fresher and the CEO.
The exact terms should apply to everyone to teach a positive atmosphere. For instance, the same services and goods have to be provided to all clients, with the same care and respect level.
Such types of business ethics come into play while deciding right and wrong or ethical or unethical behavior in an organization.
3. Trustworthiness
There is complete reliability, transparency, and honesty for collective trustworthiness towards all employees. Whenever they interact and deal with the business, they should have a sense of belonging and feel valued.
Consumers have to trust these businesses with their confidential information, contractual obligations, data, and money. In the long run, such an attitude and approach can help maintain a good position in the market and have long-lasting relationships with customers which makes this type of business ethics one of the most important ones.
4. Respect
There is mutual respect for and among all the working employees in the organization. This can take the form of personal relations with one another or in the organization's treatment of employees.
Whenever good respect is shown to anyone, the individual feels valued and can promise to be more effective and productive. This can be done through address or problems, discussions of opinions, promises, fulfilment, etc.
5. Loyalty
All the employees and the business are expected to show complete loyalty to each other. Employees are expected to be loyal to their co-employees, bosses, and the organization they are working in. And that is why not being loyal is considered unethical behaviour.
This can range from the protection of sensitive information to a positive public address of the company. In addition to this, all issues and misunderstandings have to be handled in private. Loyalty to the consumer is essential for two reasons: To have good business relations and attract clients through a good image in the market.
6. Corporate responsibility
There is some amount of responsibility that the organization has towards its employees, clients or consumers, or even the board of directors. Corporate social responsibility is also part of this type of business ethics.
Some of these obligations might be bound by contractual agreement; others might be verbal or written promises or just expectations of fair treatment in all conditions and situations.
7. Personal responsibility
There has to be a good sense of personal responsibility for every employee, either old or new. This has to be followed by everyone at different levels of hierarchy, with rules that bend for no one.
The employee is either expected to perform all the duties assigned by his/her boss, or the ones that are given in the job description. If there is any mistake on the part of the employee, he/she should have an accepting attitude and must do anything that can be done to fix it.
Examples
Examples of ethical behaviour include mutual respect, accountability, professionalism, responsibility, trust, and effective communication. Once the organization adopts and effectively implements these in their system, this can ensure greater productivity from different company domains.
1. Putting Customer Needs First
For a productive and constructive workplace culture, business ethics suggest putting customer needs on priority, however, this attitude mustn't unintentionally cause unethical treatment of the workforce.
2. Being Transparent
Transparency is one of the most common ethical behaviours which is crucial for the business ethics of any organization. Businesses mustn't lie or share untruths with the audiences. Transparency ensures trust-building in an organization.
3. Prioritizing Workplace Diversity
Letting everyone has an equal opportunity in an organization is highly crucial for resolving ethical issues related to ensuring equality and fairness in the organizational setup.
4. Respecting Customer Information
Ensuring customer privacy and respecting their key information is one of the key ethical practices that are integral to business ethics.
5. Providing Resources for Reporting Unethical Behavior
For ensuring an ethical business environment, it is important to have a system where someone can report unethical behaviour in case he or she notices something.
Here is a video by Marketing91 on Business Ethics.
Unethical Behaviour Examples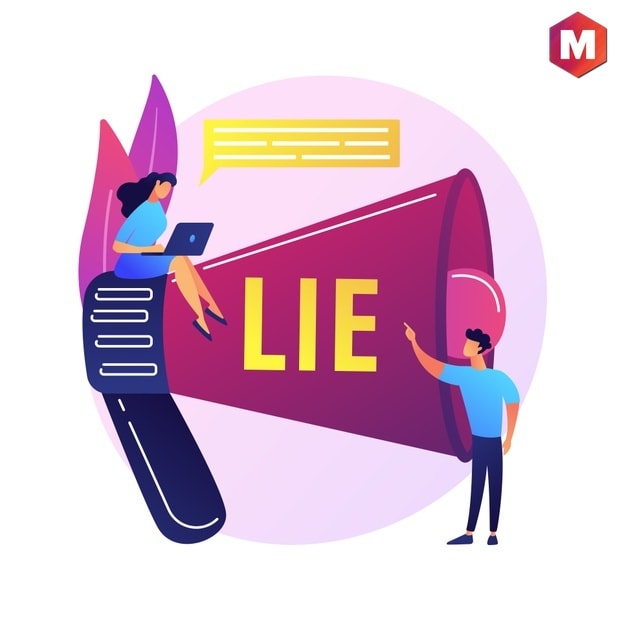 Unethical practices include abusive behaviour, lying to the employees, violating internet policies of the company, employee theft, etc. These can prove insufficient for the organization and yield undesirable results as time passes, hence not advised.
1. Taking Sides in an Employee Argument
When conflicts arise between employees or other members, it is ethical for the company leadership and management to be neutral, but if they are not neutral it would be an unethical approach as per business ethics.
2. Lying
When a business lies to its employees or users then it is an unethical way of doing business. It breaks trust.
3. Misusing Company Time
When employees misuse their working/business hours in different ways like surfing the internet, not following timesheet, taking extended breaks, etc then it is unethical behaviour.
4. Cultivating a Hostile Workplace
Business ethics suggest having a safe workplace or business environment, but when a company has a highly competitive or hostile environment, it is unethical according to business ethics.
5. Ignoring Conflicts of Interest
When a business ignores the occurrence of conflicts of interests in its organization, it does not follow business ethics and reduces the efficiency of the organization.
Journal of Business Ethics
Springer Science+Business Media publishes the Journal of Business Ethics which is a peer-reviewed academic journal that includes methodological and disciplinary aspects of business ethics.
It talks about the ethical issues associated with systems of production, marketing, consumption, advertising, labour relations, social and economic accounting, organizational behaviour, and public relations.
Alex C. Michalos (Institute for Social Research and Evaluation, University of Northern British Columbia) and Deborah C. Poff. are the founding editors in chief of Journal of Business Ethics.
The Journal of Business Ethics is also listed on the Financial Times (FT) List of the top 50 business journals.
Wrapping Up!
Business ethics are important for every organization. They provide greater efficiency, mutual respect, and trust, added reputation, etc.
An ethical company is distinguishable from the lot, and it is not hard to follow the set of ethical guidelines that are essential for the management of the company.
How important do you consider business ethics in making right and wrong business decisions?
Liked this post? Check out the complete series on Business