Business Model of Make My Trip revolves around online travel services. Different products incorporated by MMT or Make My Trip are Booking flights, hotels, holidays, buses, trains, and cars.
Since the year 2000, Make My Trip has helped the people to purchase tickets online. It is improving the whole process of making travel arrangements that have been prevalent for a while now.
Make My Trip manages everything from booking tickets to making hotel arrangements for travel purposes to set on your voyage without any additional worries. It has led to extend its empire considerably and is a well known and very preferred name in the travel business world.
What makes it so great, and how does the system of Make My Trip work? How it makes money and channelizes its revenue and gains more exposure?
We will find the answers out in this article.
Introduction to the Business Model of MakeMyTrip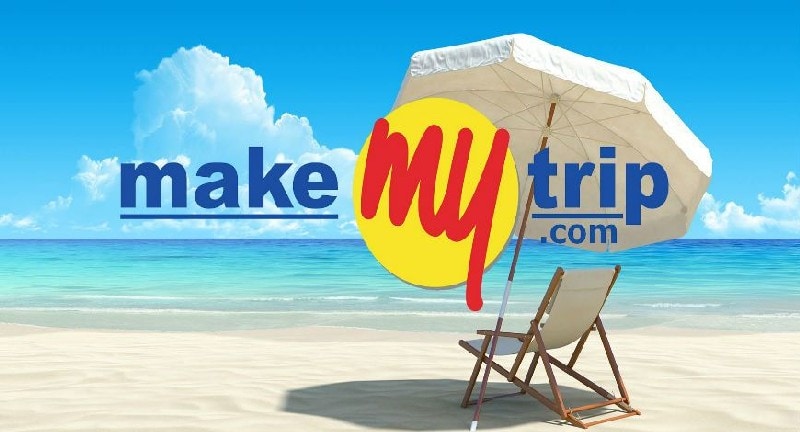 Make My Trip is an Indian travel company. It was established in the year 2000. The company mainly deals in providing online travel services. It includes different types of travel tickets, like plane tickets, train tickets, bus tickets, etc. It also books hotels and holiday packages on different levels.
In March 2018, Make My Trip had 14 travel stores owned by the company in 14 different stores and over 30 franchisee-owned stores in 28 cities. In 2012, Make My Trip launched its app that provides information on over 10 lakh routes in India. Make My Trip also provides metro tickets for Hyderabad metro.
Make My Trip sells over 12000 flight tickets, 1000 hotel room nights, and more than 100-holiday packages every day. They provide all the online solutions to travel-related bookings, which save a lot of time and convenience on the part of their customers and make it easier for people to focus their time and attention on planning their vacations efficiently.
What exactly is Make My Trip?
Make My Trip is an Indian online travel agency. Deep Kalra founded it in the year 2000. It takes care of all the customers' concerns directly related to traveling so that they can focus on planning their vacation correctly. Make My Trip arranges for the booking of tickets and hotels for the customers. It saves time and effort on the customer's part through this.
The inception of the Business Model of MakeMyTrip
Make My Trip was established in the year 2000 by Delhi based entrepreneur Deep Kalra. He is an MBA from IIM Ahmedabad. He started his professional journey by working with AMRO bank for three years. Later, he applied his entrepreneurial skills by working with AMF bowling by setting up bowling alleys in India. That did not fare out so well. Then he joined GE Capital as Vice President – Business Development.
Later, when he was exploring the various aspects of the internet and its impacts on our daily lives, the idea for Make My Trip was conceived. Kalra was planning to book a holiday to Thailand when he realized that there were many competitive pricing options available on the internet for the booking. Still, there was no intermediary available that could intercept these and show an appropriate comparison of all the available options and pick the best one out of them. It finally led to the creation of Make My Trip in April of 2000.
Initially, the brand targeted the US-India travel market. It took some time for Make My Trip to establish itself as a reliable and transparent brand. But once that was done, the business of Make My Trip flourished well.
Today, it enjoys a position at the top in the global travel industry. Make My Trip maintains its position and efficiency by using top-tier technologies to keep up with the latest travel market trends.
Contemporary Global Presence of MakeMyTrip
Make My Trip has its headquarters at Gurugram in Haryana, India.
It offers its services worldwide. There are about 14 company-owned travel stores in 14 cities and over 30 franchisee-owned travel stores in 28 cities. It also has counters in four major airports in India. Make My Trip has its offices in New York, Kuala Lumpur, Singapore, Bangkok, Phuket, and Dubai.
Revenue – $104.95 US million as of 2019
Net income – $338.76 US million as of 2019
Number of employees – 3051 as of 2019
The numerical facts and figures make it abundantly clear that Make My Trip has made an excellent global presence. Let us find out more about it.
Deciphering the Business Model
Make My Trip has a B2C business model. It is also known as a business to customer model. The main principle of this type of business model is that it directly facilitates the services and products to the customer. Make My Trip books the tickets and hotels and provide other services directly through a single click.
Make My Trip aims to save the time and effort of the customers as much as possible. Hence it provides different holiday packages, a comprehensive collection of all the products and services offered by the company in various ranges. The customer can choose one among them that suits their requirements.
Make My Trip has extended its services through a MyBiz business model that deals mainly with corporate travels. MyBiz offers individual facilities to its customers, such as a single dashboard system, Central payment processing through MyBiz wallet, and quick refund facility through the MyBiz wallet.
The services offered by Make My Trip include booking plane tickets, railway tickets, intercity bus tickets, booking cars, and all such travel requirements during a trip. They also deal with accessing third parties for visa processing, travel insurance, and other such things.
It has a continuously innovative and evolving approach. Consequently, it can keep up to date with all the latest technologies and travel trends. It always ensures the convenience of the customer and puts them at ease.
When this approach is combined with the "customer first" strategy, it ultimately earns Make My Trip the top position in its field.
Working of Make My Trip
Make My Trip sells tickets to its customers at a lower cost with the added commission. Along with that, it also partners with many hotels to provide holiday packages to the customers. The customers get the best deals on their trips at their convenience from Make My Trip.
It presents all the available options related to that trip to the customer at one glance. It saves the valuable time of the customer and the effort they put into collecting this Intel on their own without the help of any intermediary.
It is also effortless to book trips in Make My Trip. It provides its customers with the liberty of booking or canceling their reservations at any given moment, which would otherwise be very difficult for them and would take up a lot of their time and resources. The payment and transaction methods offered are also straightforward. They include credit cards, debit cards, net banking through almost every bank.
On top of these, Make My Trip offers specific discounts and other offers on various trips, making it more appealing to the customers and more profitable to the company.
Initially, their targeted market was the India-US travel market. It took five years to gain top popularity in that field. Make My Trip managed to cover about 50 percent of all travel market online sales.
Make My Trip operates mostly on the internet, but in 2008, it decided to open its offline retail facilities in India. There are about 20 offline stores of Make My Trip running majorly.
How is Make My Trip able to make money?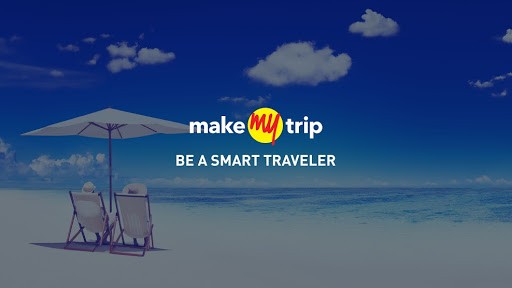 Make My Trip earns a significant part of its revenue from the tickets it sells to its customers. Make My Trip buys tickets in bulk from various private airline agencies that come at a cheaper cost, and then it sells the tickets to its customer at a lower price than the airline with an added commission. It earns about 66 percent of the revenue earned by Make My Trip. The remaining 34 percent is from non-air sources.
This commission is high in the case of airlines while it is shallow in case of railway tickets because there is just one source or supplier. The leading companies included in this are Tata, Kingfisher, and Spicejet. Make My Trip often showcases e-banners related to the products of these brands as well.
A little portion of the revenue also comes from hotel booking commissions. But this is not a very big source of income because it is not very popular in India. People in India wish to avoid the comparatively more significant amount of commission of about 10 to 15 percent by booking through make my trip and prefer to contact the hotel and book it for themselves.
Commissions from Travel Agencies
Since make my trip purchases tickets from airlines and railways in a large amount, the total cost is less. On top of that, it also advertises many products on its platforms. Most of these products are from companies that have partnered with Make My Trip or have any association with it.
It provides the right amount of exposure to both parties.
Commissions from Customers
It is a significant source of revenue for Make My Trip. It sells the tickets bought from various travel sources to its customer at a much lower price than the travel agency. But there is an added commission which forms the revenue for Make My Trip.
This commission is much more significant for air travel agencies but lower compared to railways. There is also some amount generated from hotels, but it is not very substantial.
How does MakeMyTrip collect customers?
Make My Trip has the policy of putting its customers' needs at the top priority. As a result, it has managed to gain a loyal customer group. Make My Trip focuses more on making it's brand popular and established.
This will, of course, ultimately lead to a broader customer turn out. It communicates to the people and spread awareness about its products and services through television commercials, electronic banners on its website, and offline retail stores.
Wrapping It Up!
It concludes all the vital information regarding the business model of Make My Trip.
Make My Trip is the earliest of its kind of online travel website and has been the top in its field for quite a while. This article aimed to cover all the essentials of its business model, and we hope it would have enabled you to know how your favorite online travel partner works.
Have you ever used Make My Trip for planning your trip? How has your experience been? What did you like the most- their interface, convenience, or services? Share your views with us in the comment section below.
Liked this post? Check out the complete series on Business Models