The business model of Zomato revolves around providing food delivery services, information, user reviews and menus of partner restaurants.
Zomato's business model has revolutionized the food business industries by incorporating various restaurants and making it convenient for people to find restaurants, provide feedback, check listings, and availability according to their choice of cuisine.
This food-platform is available across 24 countries in the world, providing insightful analytics to various restaurants. These analytics helps the restaurants to improvise and enhance their business.
In this post, we will be unraveling the key idiosyncrasies of the Zomato business model and understand how it manages all its operations and generates revenues. So, let us get started right away –
Introduction to the Business Model of Zomato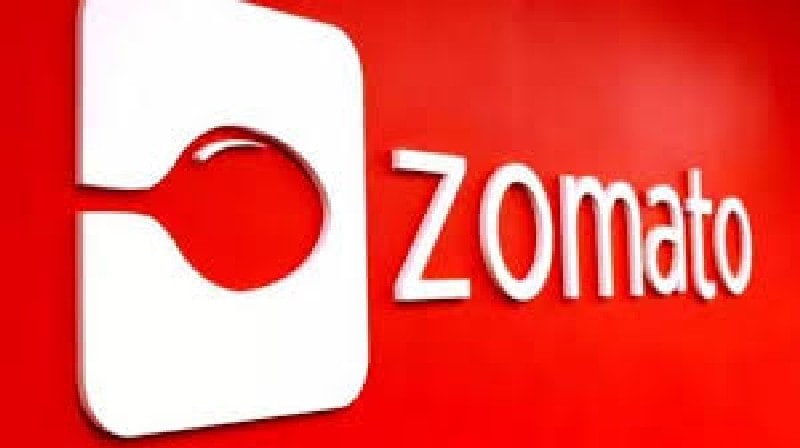 Zomato is an Indian food-based application that provides various services like restaurant search & discovery, online delivery, and a plethora of different cuisines to choose from depending on your price ranges.
The popularity and applications of Zomato have increased manifold in the last few years, which makes people wonder about the actual Business model of Zomato.
In the next few sections, we will be going through the various verticals of the Business model of Zomato, but first, let us have a look upon its creation and some other associated historical aspects-
Creation and Essential history of Zomato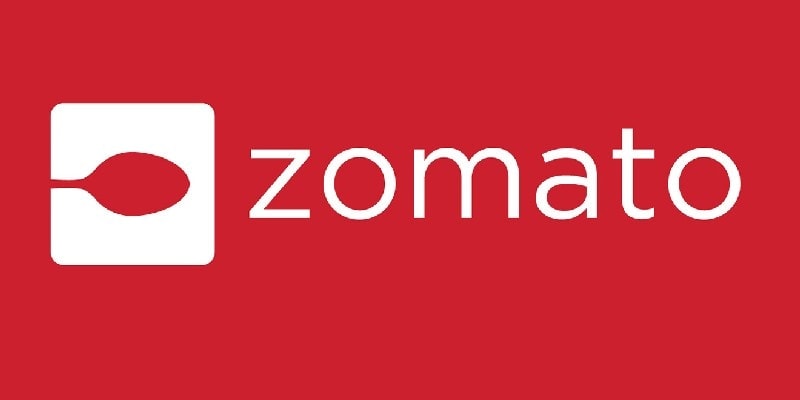 Before analyzing the Business model of Zomato, it is better to know a little about the background of Zomato. Zomato was created by two Indian IIT graduates Deepinder Goyal and Pankaj Chadda in 2008.
Initially known as FoodieBay, the idea of Zomato popped up when Deepinder found his roommates searching for leaflets of menus to order food. By incorporating the menus of various restaurants in one single application, the task of choosing a restaurant and ordering food can be tremendously eased.
This led to the creation of Zomato.
Zomato has tremendously developed from a simple home project to one of the most used online food-based platforms in the world. It accommodates a list of restaurants and cafés belonging to various price ranges and cuisines.
But the real factor that makes Zomato so successful lies in the robust and robust business model which is initially presented. Different services that are offered by Zomato business model are-
Restaurant Search & Discovery
Online Ordering
Table Reservations & Management
POS Systems
Subscription Services
Different Segments of the business model of Zomato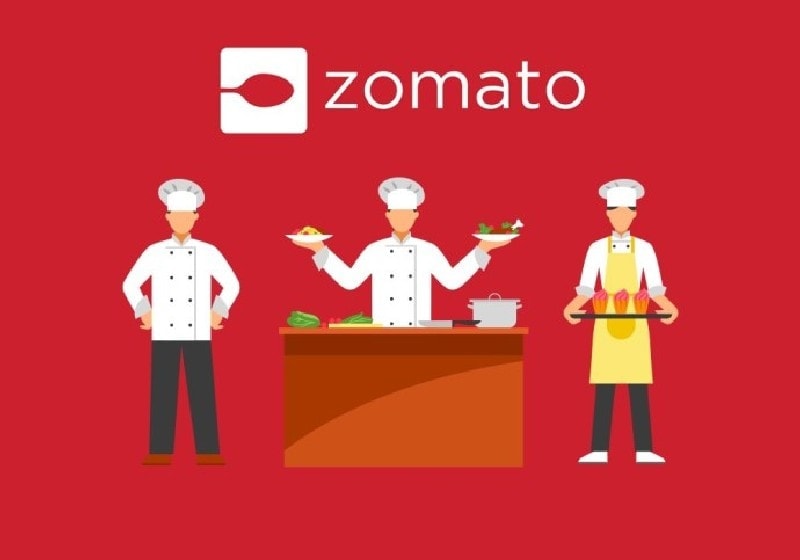 The Business model of Zomato is hugely different from its contemporaries Swiggy and Foodpanda. This application was the pioneer of online food-based applications, and hence, it was a more significant challenge for Zomato to make the market accept the concept of "online restaurant-searching."
The Business model of Zomato is a well-orchestrated plan which consists of various aspects for the smooth functioning of the application. Following are some of the critical elements of Zomato-
1) Customer Segments
Zomato consists of three primary segments i.e., Users, local businesses, and reviewers.
Users- Zomato provides a platform for people to search and locate restaurants according to their budget, location, and preferred cuisine. It also provides an online-based efficient food delivery service.
Local businesses – Zomato also provides a platform for restaurants and local cafes to promote their business and to reach a target audience, thereby generating revenue for various outlets.
Reviewers- Reviewers or content contributors are the people who provide positive ratings and comments. These comments are mostly synonymous with the quality of food and services provided by the restaurants.
2) Zomato Provisions
Zomato provides information on the restaurants and cafes to the customers based on their location, their choice of cuisine as well as the specified budget.
It also builds a bridge and facilitates communication between the partnered restaurants and the customers.
Zomato also has an organized and well-orchestrated pricing model for the online delivery services that they provide.
Their quality of services has also been enhanced due to the inclusion of Zomato Gold and Piggy Bank.
3) Notable alliances of Zomato
In recent years, Zomato has also partnered with various companies like Uber Taxi, London & Partners as well as online or electronic payment companies such as Visa and PayPal.
These partnerships have also played a significant role in enhancing the Business model of Zomato.
Having partnered with London & Partners, there were various ways in which the company aided Zomato. Some of them are specified below-
Finding a location to set-up an office
Assisting in staff hiring and, management recruitment procedures
Work placements and market research
Providing useful advice on policies, legal systems, handling of accounts, etc.
Now, after going through different aspects of Zomato business model, the time has come to delve into its revenue generation strategies-
How does Zomato Make Money?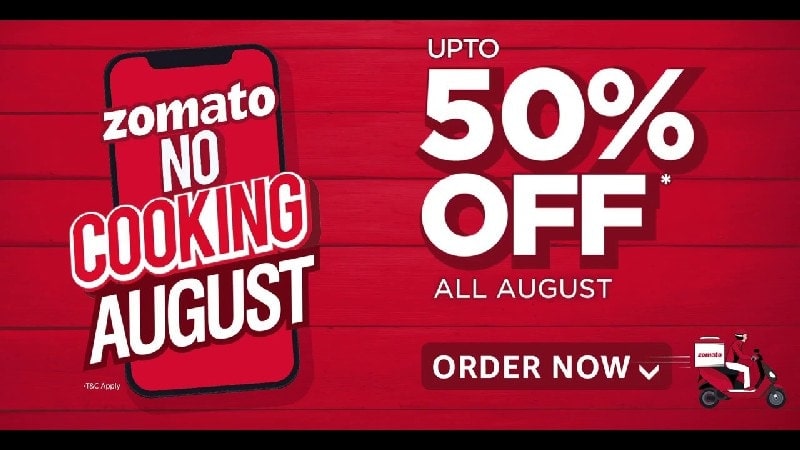 Zomato's revenue took a significant leap this year as its valuation increased from $68M in the financial year of 2018 (FY18) to $206 M in the Financial Year of 2019 (FY19).
Various aspects of Zomato act as a contributory factor in the current generation of revenue. Following are some of the major factors-
The commission earned due to delivery services constituted about 75%of the total revenue generated in the year 2019. This is equivalent to an estimated amount of $155M, almost four times more than $8M made last year.
The newly introduced system of Zomato Gold provided complimentary food and beverage service to customers with gold-membership. This service alone generated about $30M in 2018 and $49M in 2019.
The ticket sales for various events organized by restaurants in partnership with Zomato generate a certain amount of revenue in the form of commissions. At the same time, consultation provided by Zomato to various restaurants to improve their business also adds to the Business model of Zomato.
Unlike the past few years, Zomato is now trying to balance and form an equilibrium between all its sources of revenue generation by not prioritizing advertising revenue more than the other sources. This again has been a contributory factor in the efficient Business model of Zomato.
Zomato is known to bring in massive revenue due to its various business operations, but most people are still doubtful of the actual revenue-generating system of Zomato.
The Business model of Zomato consists of various sources through which the application generates revenue. The following are some of the operations undertaken by the app-
Sources that play key role in helping Zomato make Money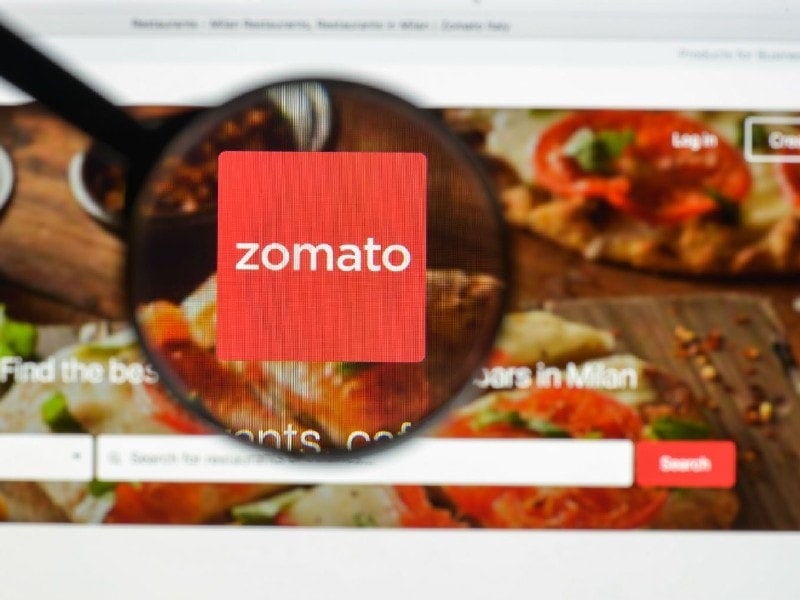 1) Zomato Advertising
Zomato provides people, access to multiple restaurants and allows them to rate the quality of the business that these restaurants offer.
These ratings are often reliable and useful. Various restaurants can promote their businesses by posting banners and pictures on Zomato.
This advertising method proves to benefit not only for restaurants but also for the app itself.
2) Zomato Subscription
Restaurants pay a certain amount of money to Zomato in exchange for various analytic tools and services provided by Zomato.
The food-based app has a variety of analytic tools and databases of information about the consumer through the use of cookies.
3) Zomato Event Organization
Zomato also organizes various events and food-based festivals by collaborating and partnering with multiple restaurants across the world.
The attendees pay a specified amount for the ticket. Zomato receives a certain percentage of the money collected. Hence, this aspect also proves to be very helpful for the app to generate revenue.
4) Zomato Food Delivery Services
Other sources of revenue for Zomato include Online food delivery service.
Zomato charges a certain sum of money called commission from restaurants in exchange for food delivery services.
5) Zomato Gold
Started in April 2018, Zomato Gold offers premium services based on membership.
In the facility, customers with gold-membership receive complimentary food and beverages from partnered restaurants.
Statistical analysis of Zomato's revenue sources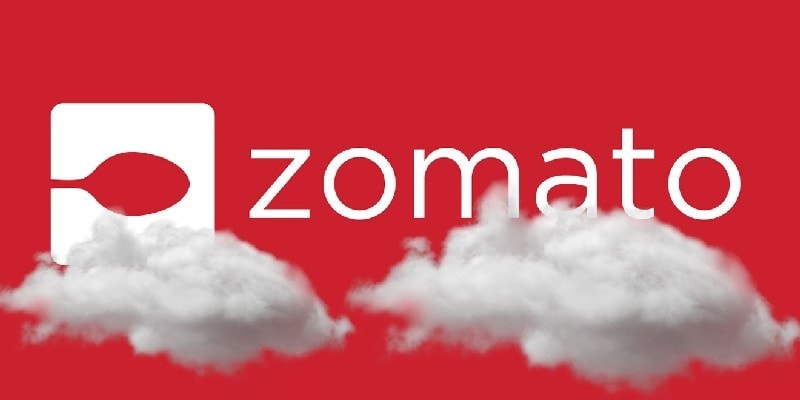 As mentioned earlier, the Business model of Zomato is highly efficient, involving numerous sources which play a crucial role in generating revenue.
Following are some of the helpful statistics in understanding the Business model of Zomato-
Restaurant Advertising and marketing constitutes about 72% of the total revenue.
Event advertising contributes approximately 4% of the revenue generated.
A total of 12% of the total revenue is generated by the ticket which is sold during events organized by Zomato.
Consulting services and online-food delivery services constitute about 3% and 2% respectively.
Zomato Gold and other developed services are generating 7% of the total revenue to the customers.
Wrapping it up!
Zomato has wholly changed the functioning of the food and restaurant industry by bringing in the concept of creating universal access for various restaurants and cafes.
Zomato makes available outlets based on the location, choice of cuisine, and the budget specified by the clients. It also provides online-delivery service to customers which makes the process of "ordering food" smooth and efficient.
Zomato also proves to help enhance the business models of various restaurants, bistros, and cafes by providing them consultation as well as the chance to promote their business by uploading pictures and posters on the Zomato application. Zomato also organizes various events and festivals in partnership with multiple restaurants to generate revenue not only for themselves but also for the restaurants involved.
The Business model of Zomato is well-organized and orchestrated, encompassing the various aspects which act as revenue sources for the company.
Restaurant advertising, event advertising, ticket-selling during organized events as well as specialized services like Zomato Gold and Piggybank are some of the significant revenue-generating sources of Zomato. The food-based application not only focuses on advertising but also provides equal importance to other sources which are the primary reason why Zomato earned five times the revenue earned this year in comparison to the previous financial year.
Intending to enhance the revenue-generating system as well as to develop the services provided, Zomato also partnered with various companies this year, creating helpful and beneficial alliances.
These include Uber Taxi, PayPal, and Visa. All these reasons make Zomato one of the most efficient applications of recent times.
So, how effective, profit-driven and inspiring do you consider the business model of Zomato? Share with us in the comments below.
Liked this post? Check out these detailed articles on
Topic of Business Models
Alternatively, check out the Marketing91 Academy, which provides you access to 10+ marketing courses and 100s of Case studies.