Founded by Baba Ramdev along with Acharya Balkrishna, Patanjali is an Indian consumer goods company. The business model of Patanjali revolves around manufacturing, distributing and selling consumer goods, Ayurvedic medicines, mineral, and herbal products.
Different varieties of products that Patanjali business model deals with are-
Foods
Beverages
Cleaning agents
Personal care products
Ayurvedic medicines
Patanjali was founded in the year 2006. It has its registered office in Delhi while the manufacturing unit and the headquarters are in Haridwar, Uttrakhand. It aims to use the latest technology and ancient wisdom to establish the science of Ayurveda.
In this post, we will study about the Business Model of Patanjali along with its marketing strategies to identify the factors that make it the fastest growing FMCG Company in India.
Before moving to the Business Model of Patanjali, let us have a look at some of its key facts.
Key facts about Patanjali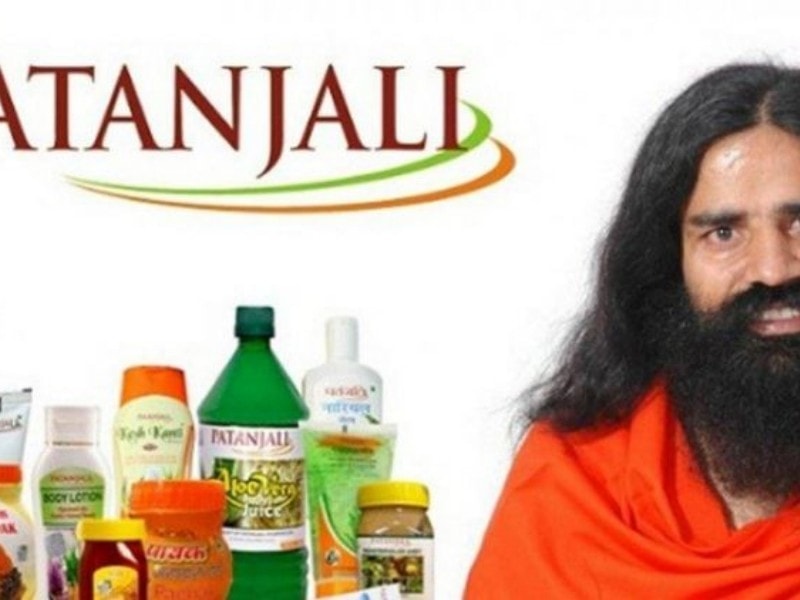 It is the fastest growing FMCG Company in India dealing with mineral and herbal products.
It is currently serving in the Indian subcontinent and the Middle East.
It has around 3,500 distributors and warehouses in 18 Indian states.
It has 4,700 retail counters to sell 450 different kinds of products. It also produces and sells over 300 medicines for the treatment of several body ailments.
It has more than 2,00,000 employees.
It had a value of $32 billion in 2018.
It was ranked 1st in the FMCG category and 13th in the list of India's most trusted brands in 2018.
Now let us move onto the Business Model of Patanjali.
Business Model of Patanjali
Patanjali is an FMCG company that produces and sells mineral and herbal products. The customers of Patanjali come from its already established Yoga and Ayurveda network. Patanjali has 5 lakh branches of Patanjali Yoga Samiti and around 5 lakh teachers in them.
Not only this, it has another 10,000 Patanjali Chikitshalya and Arogya Kendras. Patanjali also organizes Yoga camps all over the country. The network created by all of this serves as the ready market for Patanjali. All this forms the base for the Business Model of Patanjali.
The business Model of Patanjali is like any other FMCG company i.e., to produce and sell its products. But, the growth seen by Patanjali is unlike any other FMCG company.
So, let us decipher all the marketing strategies and factors that led to the success of the Business Model of Patanjali.
Marketing Strategy of Patanjali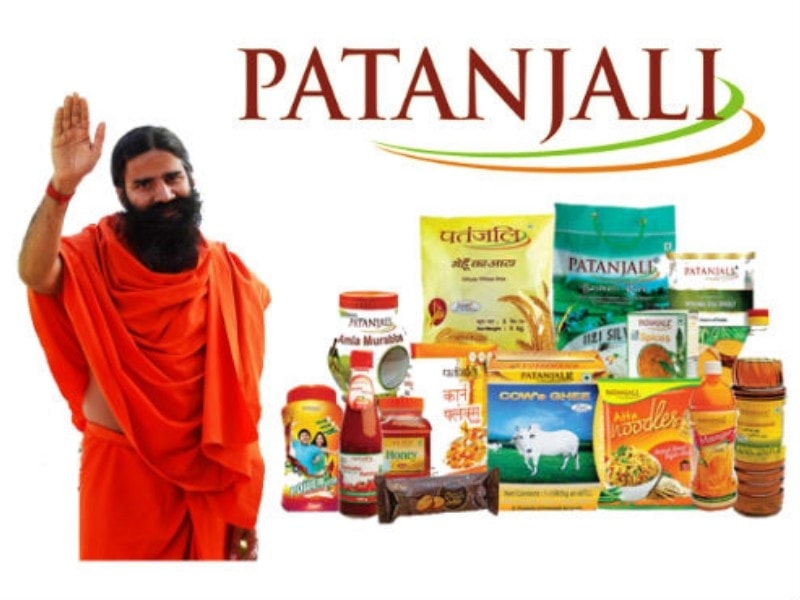 1) Price
The objective of the company is Upkar and not Vyapar. So the company provides the right quality products at affordable prices. Prices of Patanjali products are much lower than that of other FMCG companies. It is because of several factors:
Patanjali acquired lands at a discounted rate.
Patanjali enjoys tax exemption which other companies do not enjoy.
Patanjali procures raw materials directly from the farmers, which substantially reduces the production cost.
The margin of profit for distributors and retailers is much less in Patanjali products as compared to other FMCG products. It may be the reason for Patanjali having its retail outlets.
2) Branded house model
In this model, various products are produced, sold, and promoted under one brand. In this case, Patanjali is a brand that is developed for the sale of products. There is no need to promote products separately. It reduces the promotion and advertising costs.
3) Promotion
The promotion strategy is rather simple. Since Patanjali produces herbal and organic products, it encourages people to use them. Not only this, Patanjali says money you spend on Patanjali products stays in India (no black money) because everything from procuring raw materials to the sale of products is taking place in India.
Also, Baba Ramdev himself is a great personality, so they don't need anyone else to promote their products. In short, the Business Model of Patanjali supports the company.
4) Distribution
As said earlier, Patanjali has its network to distribute products. They do it in three ways:
Swadeshi Kendra: They have several retail outlets in India to sell their products.
Patanjali Arogya Kendra: There are the health and wellness centers of Patanjali.
Patanjali Chikitshalya: These are the clinics with doctors. They treat the patients for free and ask them to buy medicine from their stores.
Reliance retails stores: Their products are also available in Reliance retail stores.
Future Group outlets: Patanjali has also entered into a partnership with Future Group to sell its products in their outlets.
We can see that Patanjali has a very efficient and effective marketing strategy. Now, we will discuss some indirect but essential factors which led to its success.
Reasons for Patanjali's success
1) Swadeshi pitch
Patanjali is asking shopkeepers to give preference to Patanjali products on their shelves. It will fulfill the Swadeshi dream of Mahatma Gandhi. This pitch creates a nationalist sentiment in both the customers as well as the traders.
2) A Baba as the brand ambassador
Baba Ramdev is a recognized personality all over India. He is a firm believer of Ayurveda and has promoted Yoga for a long time. It creates a perception of good health and wellness among the masses.
Having such a famous personality as the brand ambassador help to grow and expand at a breakneck pace.
3) Creating a Desi/Indigenous space
International market players have been regularly trying to scrape ancient wisdom and knowledge by promoting the use of new technology and methods. By launching Patanjali, Baba Ramdev is trying to keep the Desi segment alive.
It creates a feeling of nationalism in the people. Due to this, international players stay at bay and companies like Patanjali take center stage.
These are some of the factors which supported the Business Model of Patanjali and led to its unprecedented growth.
Let us now understand how Patanjali generates its revenues-
How does Patanjali Make Money?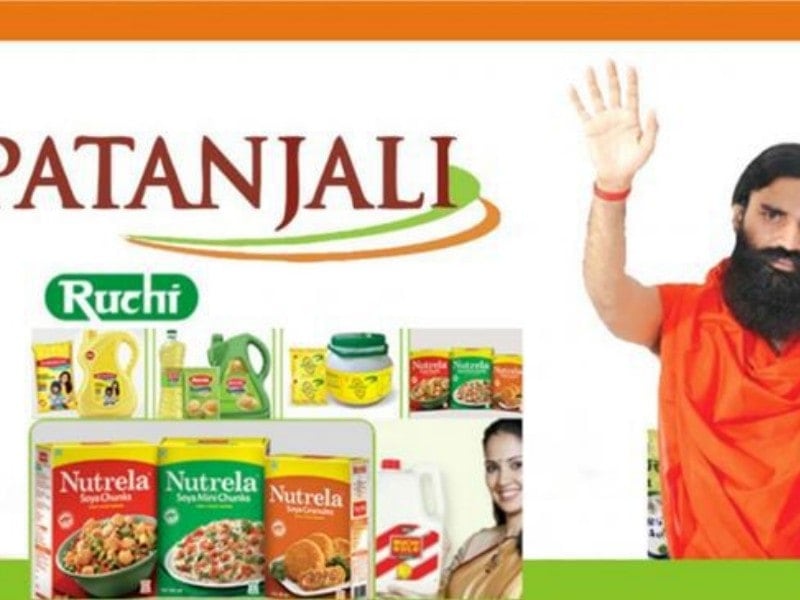 Like any other FMCG company, Patanjali also makes money by selling its products to customers with a margin. But one thing that differentiates it from other FMCG companies is its marketing strategies and a loyal customer base.
Industry presence of Patanjali enjoys a very credible existence in its target base. All this helps Patanjali in increasing its sales that ultimately boost the revenues of the company.
Pricing of Patanjali products is also quite reasonable that also plays effective role in penetrating the target market and optimizing reach and sales. Directly taking products from the farmers and cutting the role intermediaries help Patanjali in reducing the procurement cost of the raw materials.
Patanjali's endeavor of using Ayurveda and ancient Indian wisdom lets the company get the tax-exempts, plus it also gets the lands at discounted rates. So, all these factors are very prominent in enabling Patanjali to manufacture is products at an affordable cost structure than its competitors.
So, all in all, Patanjali Business Model has a very inherent marketing tactic that empowers it to enjoy a great base of loyal customers and a highly affordable cost structure which is the prime reason behind effective revenue generation of the company.
In addition, Patanjali includes a very effective distribution strategy. Three components of Patanjali business distribution strategy are-
1. Clinics with Doctors (Patanjali Chikitsalaya)
At these clinics, patients are diagnosed by the doctors without any charge and then doctors suggest medicines from the Patanjali stores. This helps in penetrating more audience base and increasing sales.
2. Health and Wellness Center (Patanjali Arogya Kendra)
This is also quite useful in increasing the revenues of the company. At Arogya Kendra, Yoga experts suggest Yoga Exercises and other fitness and wellness training to users. Plus, they also suggest some Ayurvedic medicines and products to those who are having some health issues.
3. Non-Medicine Outlets (Swadeshi Kendra)
From these outlets, Patanjali offers non-medicine goods and products that are healthy, natural and are promoted as Indigenous and Ayurvedic. This also helps in boosting its sales and hence, plays key role in increasing the revenues.
Wrapping it up!
The story of Patanjali is unlike any other; this is an empire created only by the name of a single person i.e., Baba Ramdev.
Some would say it is luck, but clearly, it is the case of using that luck with brains. Baba Ramdev's years of hard work in promoting Ayurveda and Yoga led him to create a successful company. His yoga camps telecasted all over India, which showed him in a positive light.
Along with this, these camps kindled a new interest in Yoga and Ayurveda.
Since these camps were conducted for free people started trusting him more and knew that he was not in it for money. All this formed the base for establishments for India's fastest growing FMCG Company.
And maybe, indicated that even the simplest of Business Models, just like the Business Model of Patanjali, can turn into successful and highly reputed businesses.
So, what are your thoughts about the Patanjali Business Model? What according to you is the most significant factor behind the success of the business model of Patanjali? Feel free to share your views with us in the comments.
Liked this post? Check out these detailed articles on
Topic of Business Models
Alternatively, check out the Marketing91 Academy, which provides you access to 10+ marketing courses and 100s of Case studies.