Founded by Daniel Ek and Martin Lorentzon in 2006, Spotify is a media-service provider. It acts as a streaming platform for music and podcasts from various artists, labels, and media companies. The business model of Spotify revolves around its streaming on-demand media services that let Spotify offer DRM protected podcasts and media from the media companies and record labels.
It has its headquarters in Stockholm, Sweden and is listed on the New York Stock Exchange. It adeptly allows its users to access more than 50 million tracks. In this post, we will discuss the Business Model of Spotify and how it offers its services to users. We will also understand how Spotify makes money by using its revenue streams.
So, without any delay further, let us get started with the introduction here and now –
Introduction to the Business Model of Spotify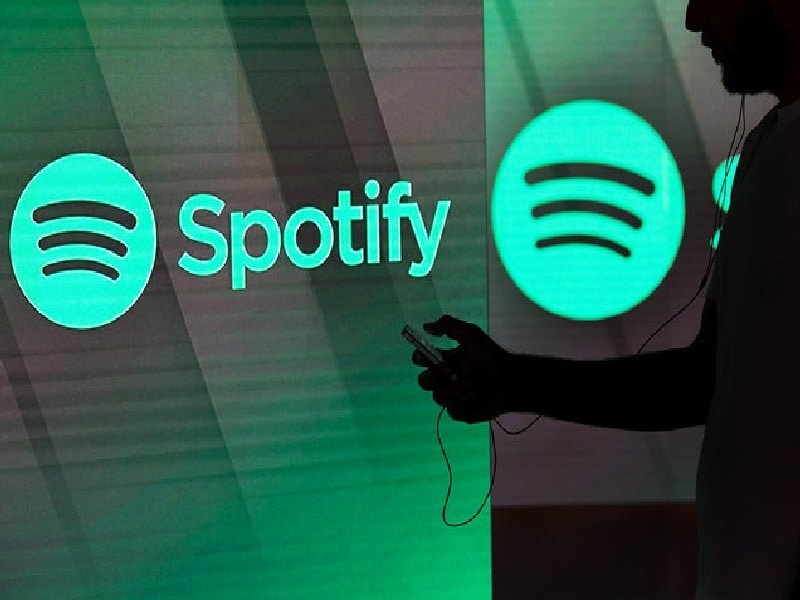 Business Model of Spotify is a freemium model. This model provides free services and uses advertisements and subscriptions to generate revenue. The business model of Spotify offers three types of subscriptions to its users:
1) Free version
Under this version, a user has free access to all the content of Spotify. However, this open access comes with certain limitations. There is a limit on the quality of tracks and the number of downloads. Also, a user is often interrupted by a lot of advertisements.
2) Premium Version
This version comes at a cost but allows uninterrupted access to all the content of Spotify without any limitations. A user can find and listen to playlists; share music and playlists; create and edit different playlists; play any song on-demand; explore and discover new songs; play music in HD quality; skip tracks; download unlimited songs.
This version is ad-free and also allows a user to listen to songs selected by the radio feature of Spotify.
3) Family Version
In this version, six family members can connect by using a single premium subscription. A family can avail of this service by providing the same address and doing the same settings to the accounts.
A family plan reduces the cost of premium services and allows each family member to have their account with their library of music.
Users can browse Spotify with the help of different parameters such as-
Spotify also enables users to create, edit and share their own playlists.
Spotify is available upon-
Working of Spotify Business Model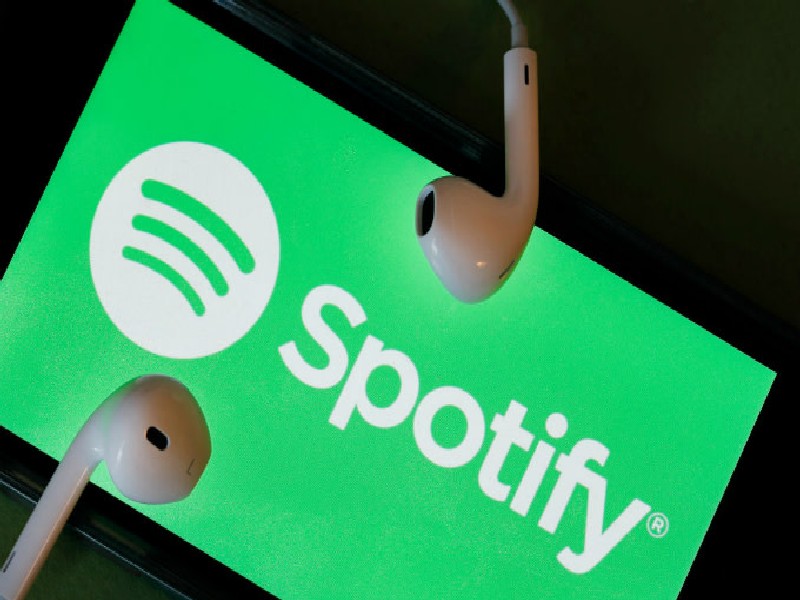 Spotify purchases a license from artists, publishers, labels, and other right holders to stream their music on its app. Spotify pays royalties to these stakeholders, which depend on the value of the currency, location, the value of the artist, etc.
Now, we know how Spotify pays to various stakeholders. Royalties paid by Spotify to artists are based upon the number of artists streams in comparison to the total songs streamed. So, around 70% of the total revenues of Spotify is distributed in this.
Revenue generation of Spotify is mainly based upon the selling of premium streaming subscriptions to its users. It also makes money through the placements to the third parties.
Key Partners of Spotify Business Model
Different business partners that help business model of Spotify function adeptly-
Record Companies
Independent Musicians
Right Holders
Record Labels
Rights Holders
Social Media
With the help of these partners, Spotify channelizes platform maintenance, consumer music preference analysis, content acquisition, marketing, music library management sorts of activities.
Subscribers, free users, and advertisers are the value propositions of the Spotify business model.
Channels that help Business Model of Spotify Function
Web App
Mobile App
PC Software Program
Social Media
Cost Structure of Spotify Business Model
Licensing fees
Music Royalties
Salaries
Platform Maintenance and Development
Operation costs related to service delivery
Let us now identify how Spotify generates its revenue in more detailed fashion-
Revenue Model of Spotify: How does Spotify make money?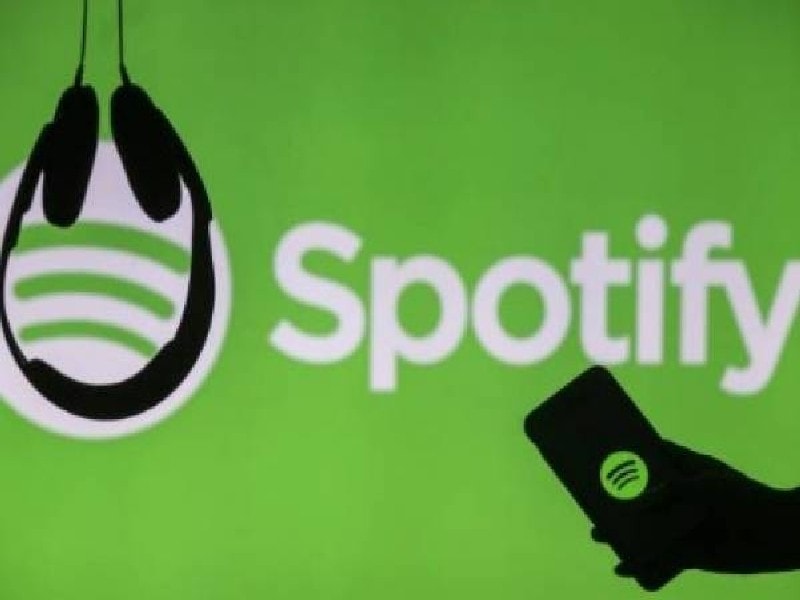 After understanding the Business Model of Spotify, let us now move to its revenue model. To know how Spotify makes money, we will look at the revenue lines used by Spotify.
Spotify uses only two revenue streams to earn money
1) Advertisements
We know that Spotify offers two kinds of versions to its users; a free version and a premium version. In its free version, Spotify uses ads to generate revenue. Spotify uses its technology effectively to support various kinds of advertisements. The advertisements vary in type, size, quality, and engagement of the users. Spotify supports the following types of ads:
Sponsored playlists: Brands can exclusively sponsor Spotify's top playlists for one week. Spotify ties the brand's logo to the playlist, and ads are played before the playlist starts. Brands can also create their playlists for genre targeting.
Audio ads: In the free version of Spotify, users are interrupted at a regular interval of 15 minutes by audio ads. These ads play for 30 seconds after which the user can resume the music.
Video takeovers: This type of advertisement runs only on computers. These are the commercial ads that are played between songs.
Sponsored sessions: This type of advertisement is available only in selected markets. It allows the brands to give a nonstop music experience to the users in exchange for a video. However, these ads work only on mobile and computer devices.
Branded moments: Marketers use this type of advertising to engage users with real-time moments. With the help of branded moments, brands can target the right kind of users at the right time. For example, a sports brand can connect to the right audience when they go to the gym and play the workout playlist.
Display ads: Display ads are the clickable images available at the bottom of the Spotify app. These ads are shown for 30 seconds and transfer the users to the relevant page of the brand if tapped. Spotify also has Welcome Back ads. Welcome back ads are tough to miss and are shown when a user returns to the app.
Homepage takeovers: These ads provide an interactive area of Spotify's homepage. Brands use these areas to show advertisements.
Branded playlists: A branded playlist contains a minimum of 20 songs with a cover image and text. These songs are hand-picked by brands to show that brand's offerings. Brands are using these playlists to connect to users on an individual level and forge a deeper connection with music.
Advertiser pages: These are the micro WebPages integrated into the Spotify music player. These micro WebPages contain links, images, blogs, news, comments, and everything else that is found on a webpage.
2) Subscriptions
We already know that the Business Model of Spotify offers a subscription-based service. These services include standard plans, student plans, and family plans which appeal to different age groups, lifestyles, and demographics. Let us see how Spotify has monetized these plans to earn revenue:
Spotify Premium: This service comes with a 30-day trial, and after that, Spotify charges $9.99 per month to continue this service.
Student Plan: Under premium plans, Spotify introduced a student plan in 2014. University students can avail premium services at half the price of Spotify premium.
Family Plan: Currently priced at $14.99 per month, this plan enables six family members to have their own Spotify accounts by subscribing to only one program.
Both monetization strategies work independently, but they are complementary to each other. Spotify acquires a majority of its premium subscribers with the help of Ad-supported services. Both policies are crucial for the growth and success of the Business Model of Spotify.
A Final Word
Spotify has a two-sided aim. First, it provides easy availability and access of music from all over the world to music lovers.
Also, it connects artists to their fans which eliminates the need to use traditional channels of distribution. By doing this, Spotify has brought all the stakeholders of the music industry under one umbrella.
Also, Spotify uses two revenue streams that complement each other. This helps Spotify to grow at a fast pace. As if this is not enough, Spotify creatively uses technology to engage more and more users.
All these factors can be attributed to the success of the Business Model of Spotify.
Business Model of Spotify may be similar to others in this industry, but, it does know how to succeed and grow, unlike others.
How significant and inspiring do you consider the business model of Spotify? Share your views in the comments below.
Liked this post? Check out the complete series on Business Models