Every food lover has a dream is to get their favorite recipes delivered from their most adored restaurants in the town that too in a personalized manner in limited time possible. Well, this may be too much to ask for, but only before Swiggy came into the picture. Founded in the year 2014, Swiggy is considered as India's most valuable and largest online food ordering and delivery service. The business model of Swiggy revolves around offering online ordering, a restaurant search, and table reservation services.
In this post, we will look at the Business Model of Swiggy and try to understand the reasons for its success. We will also dive deep into the revenue generation streams of Swiggy to find out how does Swiggy makes money.
So, intrigued to know more about the Swiggy Business Model to get some inspirations? Let us get started then. Let us see how Swiggy is trying to fulfill every food lover's dream with its well organized, highly personalized, efficient and adept business model.
Introduction to the Business Model of Swiggy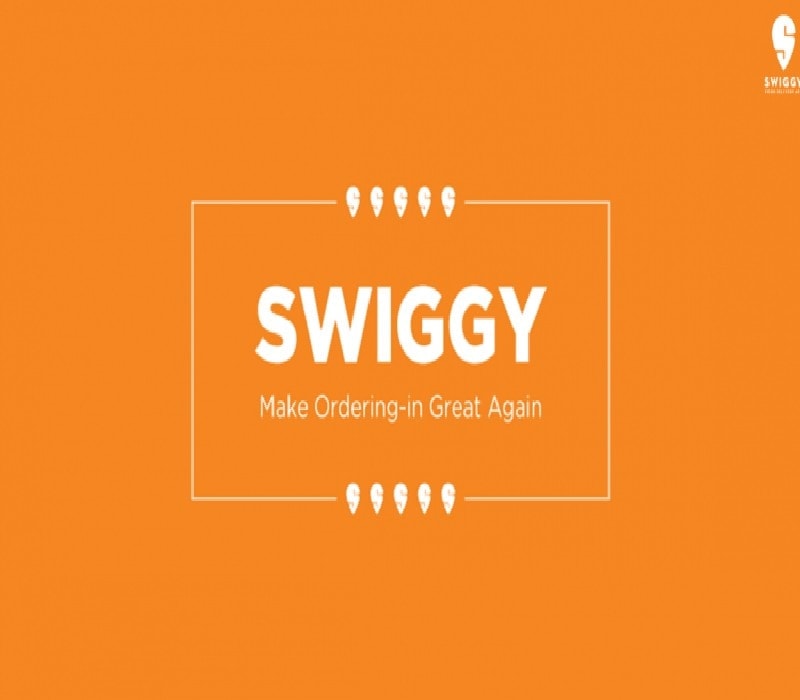 Founded by a trio of three friends- Rahul Jaimini, Nandan Reddy, and Sriharsha Majety, Swiggy is an online food ordering as well as food delivery service.
It allows customers to order their favorite dish from their favorite restaurants and get the food delivered to their doorstep in just 30 minutes. Unlike other food ordering as well as providing companies, they have their delivery fleet, and it is the most important reason for their fast-paced success.
Within five years of establishment, Swiggy attained the unicorn status and became the fastest Indian company to do so.
Main activities channelized by Swiggy business model are partnering with different eateries and retail shops, managing delivery and payment options along with hiring delivery providers and suppliers.
Channels that help Swiggy in channelizing its business model are mobile apps, websites, and digital marketing. Different value propositions of its framework include efficient food delivery with a no-restriction order system, no minimum order requirement, easy online payment system with different payment options and personalized experience for the users.
Customers that are the main target of Swiggy Business Model
Swiggy business model mainly concentrates upon those people who are not willing to visit any restaurants but wishing to get those foods at their place of convenience. Swiggy also targets users who enjoy ordering food online and getting that to delivered at their doorstep.
Plus, all those people who are having a craving to eat some delicious foods at any particular location without going through the procedures of the restaurant are the customers of the Swiggy business model.
Business Model of Swiggy : How Swiggy works?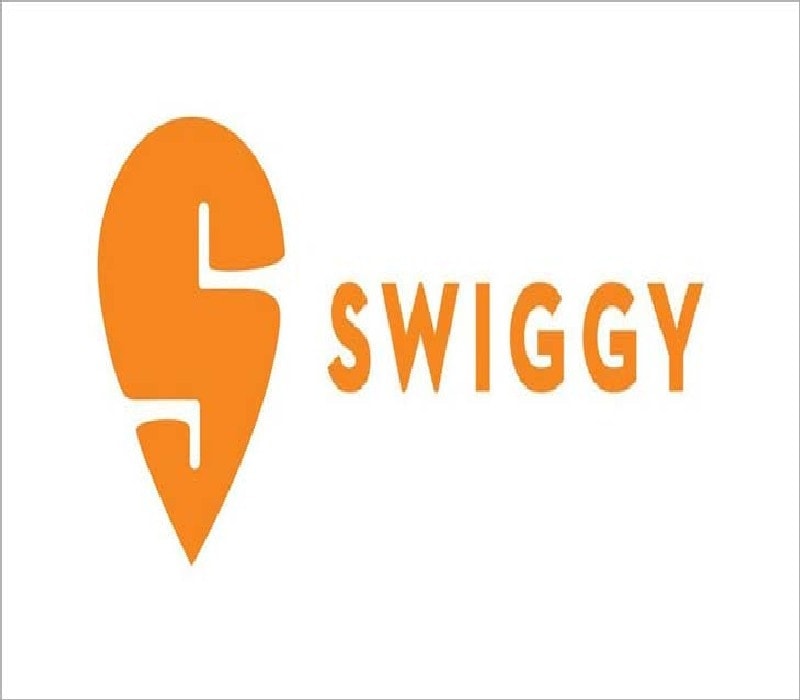 Well, we know that the Business Model of any company serves as the soul of the organization. The same is the case with Swiggy. Swiggy entered late in the market, but the Business Model of Swiggy is so sustainable that it emerged on the top.
The Business Model of Swiggy is built on hyperlocal on-demand food delivery services. It allows the users to order any food and get the recipe delivered on their doorstep.
They can do this by choosing from a range of eateries/restaurants and menus along with prices listed on the Swiggy app. But, the most exciting feature of the Business Model of Swiggy is that they have their convoy of delivery agents. These delivery partners can pick up and deliver food in less than half an hour.
Business Model of Swiggy is also based on a model of dual-partnership. Its key partners are:
1) Restaurants Partners
Restaurants are the first partners of Swiggy. Swiggy features these restaurants on its app, and these restaurants opt to deliver food to the customers. This partnership serves three parties.
First, customers get to order and get food from their favorite restaurants. Second, restaurants get a chance to increase their sales and customer base. Third, Swiggy earns revenue by charging a delivery fee from the customers and commission from the restaurants.
2) Delivery Partners
Delivery partners form the second part of the Swiggy's partnership. After the restaurants pack the order, a delivery guy collects the order and delivers it to the customer's desired location.
Companies such as Zomato have outsourced their delivery services, but Swiggy has its fleet for delivery. This fleet is known to deliver the food in 30 minutes. The success of Swiggy can be attributed to its brilliant delivery services.
Now let us unravel how Swiggy works:
Processes involved in the Working of Swiggy Business Model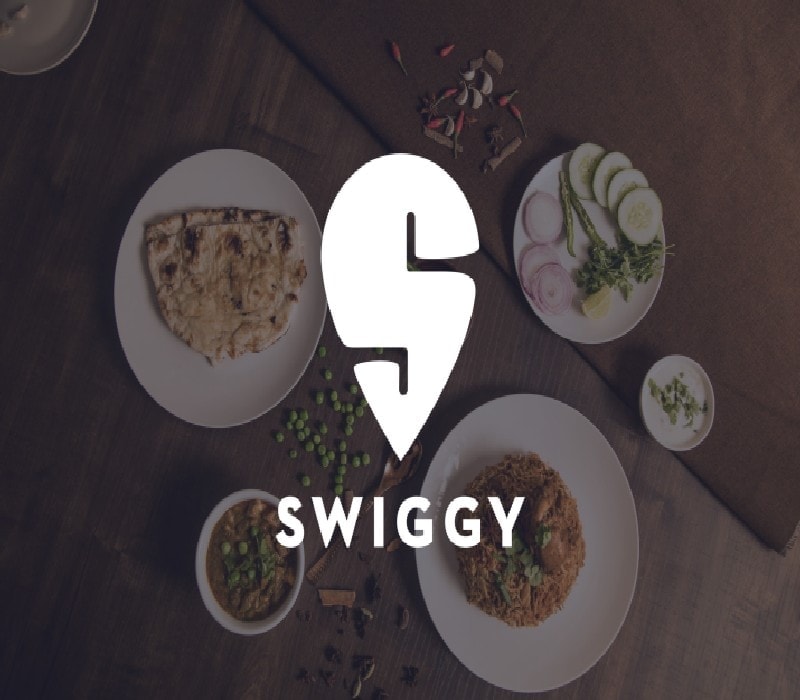 1) Search
After logging in the app, a customer enters the location in which he wants food delivered. After entering the site, he can browse several restaurants and choose his favorite food.
2) Order
Now, the customer completes the transaction. For completing the sale, he has to enter a delivery address; he can enter a new address or choose from saved addresses.
After selecting the address, he can apply various discounts offered by Swiggy. Then, he wants a method of payment and places the order.
3) Process
After the customer confirms the order, Swiggy redirects the request to the restaurant. The restaurant accepts the order and starts preparing and packing it for delivery.
4) Delivery
All the drivers receive a signal broadcast when they are in the vicinity. A driver accepts the order and after picking it up from the restaurants, delivers it to the customer.
Note: After the restaurant accepts the order, the customer can track his order by using the Swiggy app.
Cost Structure of Swiggy business Model
Different factors that pay key role in deciding the cost structure of Swiggy Business Model are-
Expenses on the payroll of its employees and delivery partners
Maintenance charges and running costs of Swiggy Business Model
Website development, app development and other costs associated with a business framework
Marketing, advertising, and administrative costs
These are the key elements of the Business Model of Swiggy and how it works.
Now let us move onto its revenue model.
Revenue Model of Swiggy: How does Swiggy earn revenue?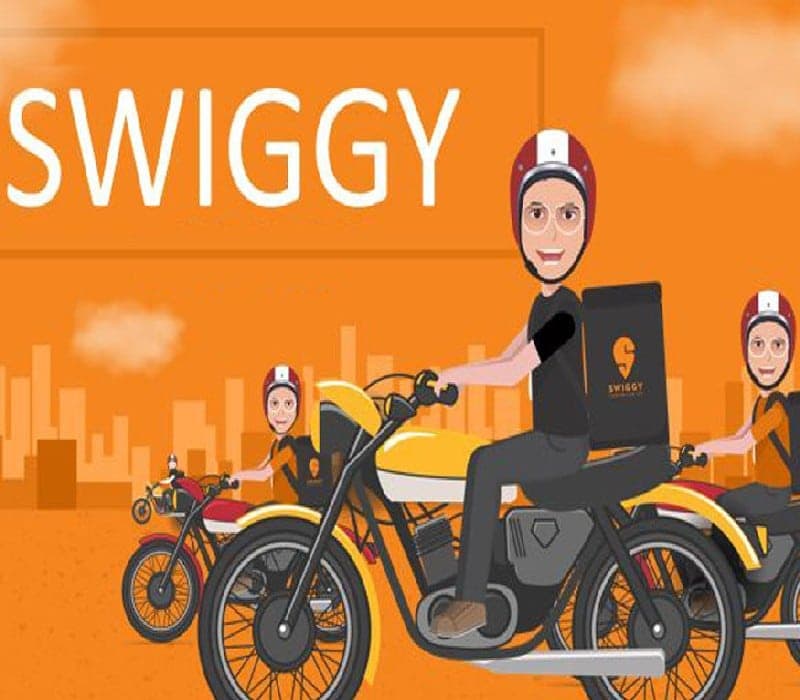 To decipher the revenue model of Swiggy, we have to take a look at all the revenue models used by Swiggy to generate revenue.
1) Delivery Charges
It is the type of income that Swiggy generates from the customers. A delivery fee is charged on all the orders below Rs.250. The amount of delivery charges depends on delivery distance, order demand, and weather conditions.
2) Advertising
The revenue through advertising is generated in two ways:
Priority listing of eateries: Swiggy has a list of featured restaurants. It charges restaurants to provide them preference in the list. An eatery has to incur according to how high it wants to get displayed on the top of the list.
Banner promotions: Swiggy charges restaurants to display its banner ad on the app. Promotion through banner ads means greater visibility on the app and a high chance of getting orders.
3) Commission
The commission is the primary source of revenue for Swiggy. It charges a commission from restaurants for generating sales and delivering food through its fleet. This commission depends on the value of the order, location, and popularity of the restaurant. It generally varies from 15%-25%.
4) Swiggy Access
Swiggy offers readymade kitchens to restaurants. It enables the eateries to set up and function in areas where there don't usually operate and bring food nearer to the customers.
5) Swiggy Super
It is a Swiggy membership program. Swiggy super members don't have to pay delivery charges on orders above Rs.99 and also, customers are not required to pay extra during a price surge.
6) Affiliate Income
It is relatively a new revenue stream for Swiggy. It has partnered with several financial institutions to sell credit cards. Customers can get offers from these financial institutions if they buy and use their credit cards.
It was all about the Business Model of Swiggy. Let us have a final word now.
A Final Word
Despite starting late, Swiggy is giving a run for their money to its competitors such as Zomato and FoodPanda. It has emerged as the leading food ordering as well as a delivery company.
Business Model of Swiggy is highly innovative and sustainable. Fast deliveries complemented with techniques such as live tracking of order and no limit on the bill of the order are making the life of every food lover easier and tastier.
Business Model of Swiggy is undoubtedly capable of taking a great piece of India's food market under its canvas.
What is the most inspiring feature of the Swiggy business model? Feel free to share your perspectives with us in the comments.
Liked this post? Check out the complete series on Business Models