Founded by Travis Kalanick and Garrett Camp, Uber is an online cab booking service. The business model of Uber offers a multinational transportation network company (TNC) for peer-to-peer ridesharing, ride-hailing and bicycle-sharing.
Uber allows customers to book and get a cab at their doorstep through the use of an app. It, primarily, works on a taxi aggregator model and a partnership model.
In this post, we will learn about the business model of Uber and understand how it channelizes its business around the world. We will also be diving deep into the revenue generation mechanism of Uber to find out how the company makes money. So, let us get started right away –
Introduction to the Business Model of Uber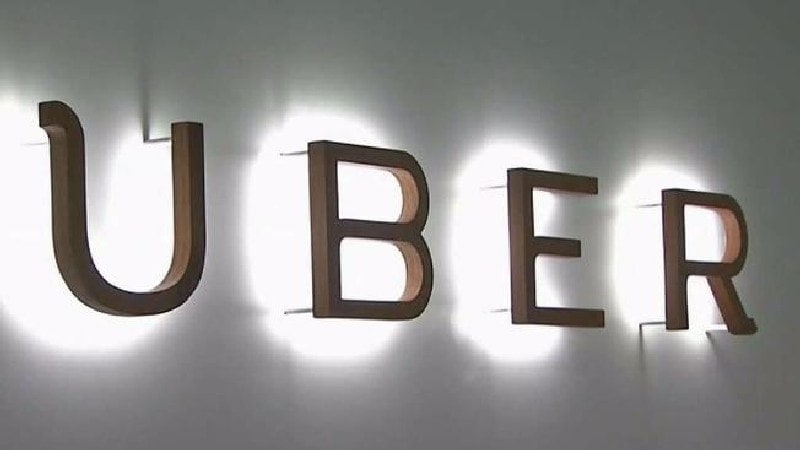 The business model of Uber has three main components. Let us take a look at each of these components to get a better understanding of the business model of Uber.
1) Passengers
The passenger is the initiator of the service. A passenger registers on the Uber app and books a cab whenever needed. In a customer-centric market, a passenger must feel relaxed and comfortable while using online cab services.
It helps in customer retention and gaining loyalty.
2) Drivers
Drivers are one of the key partners in the business model of Uber. Having a car and a registered driving license are the necessary perquisites to be eligible to be an Uber driver. Drivers are shortlisted after background verification.
They get Uber phones to connect with the customers.
3) Payments
Passengers can use various modes to make payments such as credit cards, debit cards, cash, and online wallets. The total fare depends on factors such as car type, location, demand, peak hours, weather conditions, and distance.
Value Propositions of Uber Business Model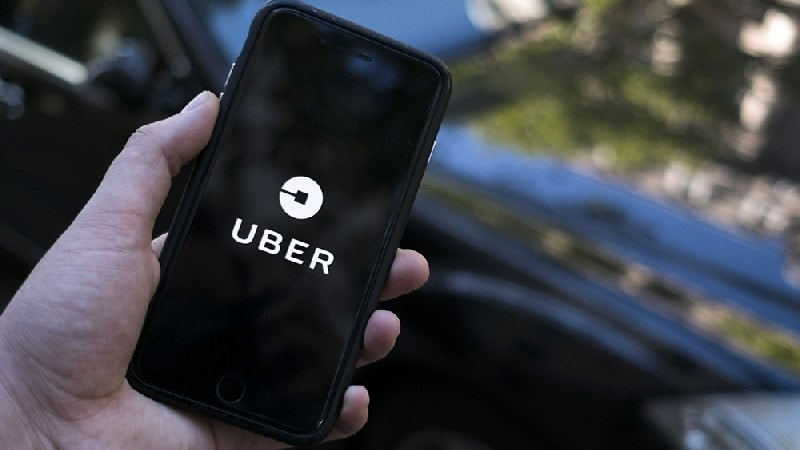 For Customers
Ensures minimum waiting time
Offers prices lesser than normal fares of taxi
Offers cashless rides to its users
Enables users to see The ETA and track Cab on the map
For Drivers
Provides additional income opportunities
Offers simple to execute payment options
Ensures flexible working schedules and part-time work opportunities
Drivers also get paid to be online as well
Let us now understand how Uber works-
Working of Uber Business Model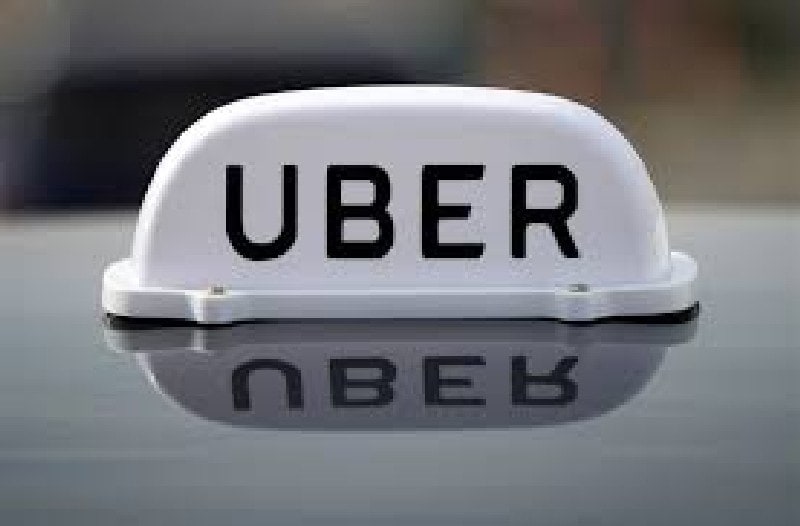 Working on the business model of Uber revolves around requesting a cab, matching, ride and payment, and rating. Below given steps channelize the working of the business model of Uber-
After registering on the app, the passenger requests a cab. For requesting a taxi, a passenger has to enter the pickup and drop-off locations.
After entering the locations, the app shows the different types of cabs available nearby along with the estimated fare for each kind of booth.
After selecting the appropriate cab, the passenger chooses the method of payment and confirms the cab.
After the passenger confirms the cab, a signal goes to all the nearby drivers who have logged into their Uber apps. This signal is routed through the Uber servers.
After the driver accepts the request, the passenger receives the confirmation along with driver details. The passenger can contact the driver and track their location using the Uber app.
The ride starts when the driver picks up the passenger. It ends when the driver drops the passenger and takes the payment.
After the end of the ride, the passenger gets an option to rate the trip and give feedback. It is optional for the passenger but, the company needs the feedback to gain knowledge about customer experience and enhance it, if necessary.
This was all about how Uber works. In addition, the activities for which the Uber business model is responsible are-
Development of product and management
Marketing and customer acquisition
Hiring drivers
Management of driver payouts
Offering customer support
Let us now have a look upon the channels that enable Uber to run its business-
Channels that help Uber run its Business
Use of Uber Website
Use of Mobile App for the Android Devices
Use of Mobile App for the iOS Devices
Customer Segments targeted by Uber Business Model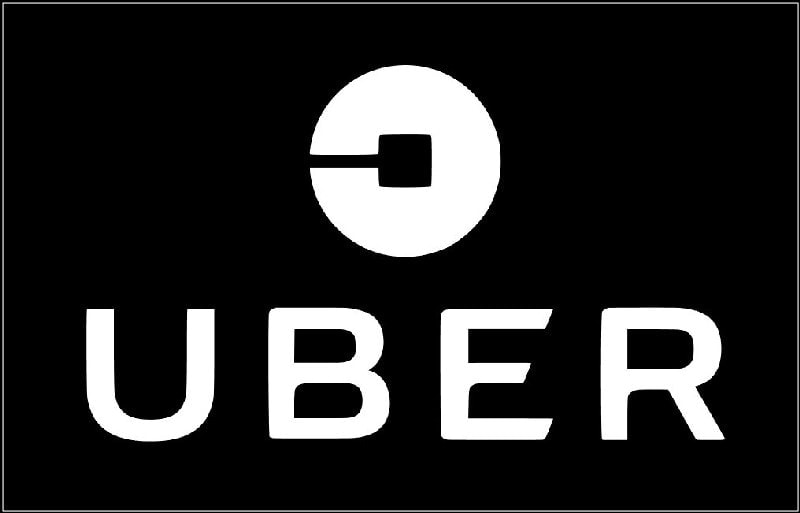 There are two segments of customers that are part of the Uber Business Model-
1) Users
Those who are not having a car
Those who do not prefer driving themselves to any function, event or party
Those who wish to get treated in style or as a VIP
Those who look for cost-effective cab options
2) Drivers
Those who have a car and wish to earn money
Those who enjoy driving
Those who want to be called as partners and not drivers
Let us move onto the revenue model of Uber.
Revenue Model of Uber: How does Uber earn money?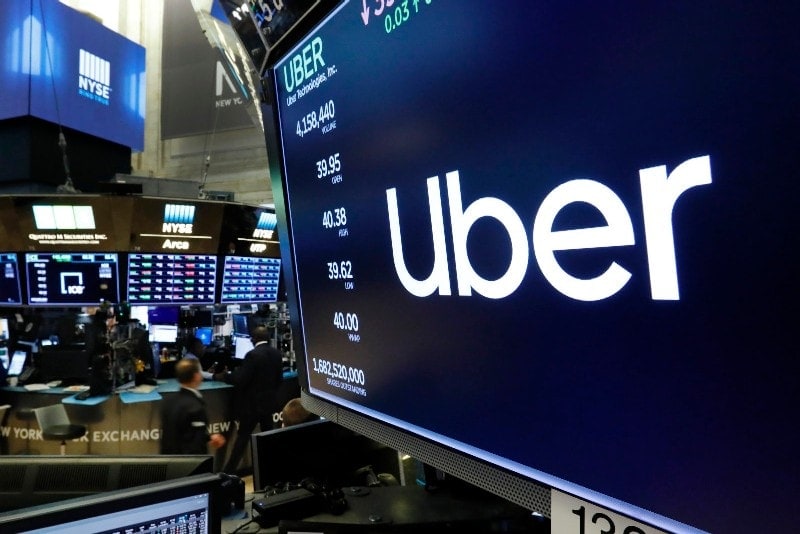 To understand the revenue model of Uber, we will look at various revenue streams used by Uber to earn money.
1) Uber Freight
Uber offers freight services to shippers who pay a pre-determined price to use these services. Car rides on per Km/mile basis pays a key role in helping Uber generate its money.
2) UberEats
This is an online food delivery service. It connects restaurants with potential customers. Customers can order food from nearby places and get it delivered at their doorstep.
Uber charges restaurants a commission to get the customers.
This commission depends on the value of the order. Uber also charges drivers who use its platform to deliver food. This charge depends on the delivery fee and the amount earned by the driver.
3) Promotional Partnerships
Uber has a vast customer base. This creates an opportunity for other brands to enter into a partnership with Uber to gain more customers.
Uber charges a commission from these brands to advertise their products and services. Uber, generally, collaborates for a campaign with these brands or displays their ads on the Uber app. These partnerships benefit all the parties involved.
Uber gets money, brands get new customers, and customers get several offers and benefits.
4) Commission
The business model of Uber covers several cab services such as Uber Black, Uber rideshare, Uber taxi, Uber X, Uber SUV, etc.
Under each of these services, Uber charges a commission from the drivers for each ride. This commission is taken on the total fare charged for the trip.
The total fare charged for the ride depends on the base fare, whole time taken for the ride, distance, airport fee, demand, convenience fee, service tax, toll and parking fee, cancellation fee, fees paid for advanced booking, type of cab booked, and fare based on distance per kilometre. The rate of commission is 20%-25%.
Uber also uses techniques such as surge pricing to calculate the total fare for the ride.
Customers have to pay high prices in case of traffic congestion, bad weather, public holidays, or high demand.
Uber is transparent about this policy and informs the customers beforehand about the price surge.
This was all about the revenue model and the business model of Uber. Some key data associated with the revenues of the Uber business model are-
Revenue US$11.27 billion (2018)
Operating income US$2.836 billion (2018)
Net income US$1.8 billion (2018)
Total assets   US$23.988 billion (2018)
Total equity  US$10.333 billion (2018)
Let us now find out the key takeaways from the business model of Uber.
Other key Outcomes of the Business Model of Uber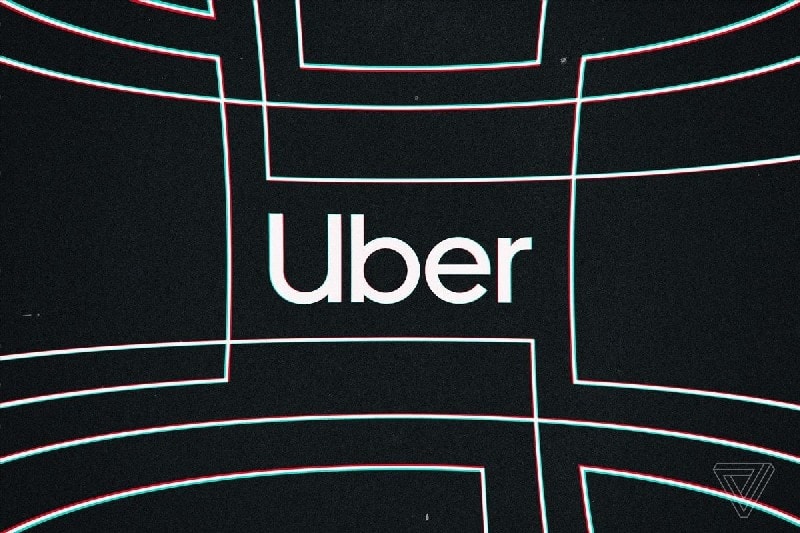 Uber provides more than 1 million cab rides in a day even though it does not own any fleet of cabs. This shows the importance of the partners' network and how even a no/less ownership business model can work effectively.
Uber expanded on a step-by-step basis. It started with cab services and later took a step into other services. This was crucial for its success.
Uber treated its customers as the king. Initially, it offered discounted rides to gain more customers and was able to retain them with excellent customer services.
Uber treats its workforce respectfully and gives its drivers a significant part of the total fare.
A Final Word
Uber is one of the biggest online cab service providers in the world.
Uber solved the problem with local taxis, adopted customers well, tapped growth opportunities, and used word of mouth advertising to gain and retain such a vast customer base.
All this has been paramount in the success of the business model of Uber, and the fact that people, nowadays, hardly compare before choosing an application to book cabs is evidence of it.
Uber has been a game-changer as a taxi company as well as a business model and it has inspired many other startups around the world. It is successful and only going to grow bigger.
So, what do you think about the business model of Uber? What is the most fascinating about the Uber business model according to you? Share your views with us in the comments.