Churn rate is the number of people or the rate at which people or customers stop buying products from a particular brand, business organization, or company. Customers' churn rate also involves checking how many customers do not renew their subscription time after time. If the churn rate is higher for a business or SaaS company, more and more people will not be doing business with them and the business will be losing customers.
A low churn rate means that more customers are staying. A low or very minimum churn rate is good for a business organization. It is also known as the attrition rate. Customer churn occurs when customers cancel their subscription for a service that suggests the economic process of losing and retaining customers. No matter the type of business concern, it is natural for them to face a churn period—the less of a churn rate, the better from a business perspective.
What is Churn Rate?
Definition: Churn rate is defined as the number or percentage of subscribers or customers who do not buy or renew their subscription after a particular period. such as a few months or a whole year. Businesses check user churn rates to find out customer segments that are leaving the business.
Other names for churn rates are also attrition rates, or customer churn, and are referred to the level or rate, or number at which people stop engaging in transactions with a business. The most important depiction of churn rates is the percentages of people who stop busing or renewing their subscriptions after some time passes.
It also involves the rates at which employees quit their jobs in a particular business firm. When a business concern decides to expand its base, they need to increase its customers so that the number exceeds its churn or attrition rates. Churn Rates are an important measurement tool for the growth of a business for those types of businesses whose customers make sales regularly, such as subscriptions.
The monthly revenue does not come into consideration if a business concern cannot make their customers from day one stay back. It is economically beneficial for a business firm to retain a customer base to compensate for the investment in Customer Acquisition Costs (CAC).
Understanding Churn Rate
The churn rate tells the number of customers a business concern loses during a particular time. Churn rates involve customers who do not renew their subscriptions after a given period and also workers or employees who quit their jobs in that given period.
The growth rate and churn rate for a business concern are entirely different economic concepts. The former tells the pace at which a business can grow in customers. The latter tells how many of these existing customers a firm is losing. To ensure that a business organization is growing, they need to increase the number of customers to more than the number of customers they have lost over a given time. In every industry, the churn rates are different, and that is why a particular business entity can compare its churn rate with other active firms to understand the competition better.
A high churn rate is not economically beneficial for a business. It prevents growth and increases costs and other expenditures. Churn rates play a very significant role in the telecommunications industry. There tends to be high competition in these industries, so it is easy for customers to jump from one viable option to the other.
The churn rate of a business firm does not only involve the customers who stop buying new subscriptions when they switch. It also considers the lost customers who stop renewing their subscriptions without choosing other options. Churn rate is an essential tool for measurement for businesses of subscription-based nature. The money spent by customers for renewing or buying new subscriptions entails most of the revenue for the business.
Why is Customer Churn Important?
Evaluating and studying the churn rate of a business concern is essential. It lets a firm know the results of their advertising and marketing skills and if customers are satisfied.
It is economically more cost-efficient to implement practices that help retain existing customers than acquire new ones.
As subscription-based customers are growing more in popularity, it is significant to know where and how they are losing their customers.
How to calculate Churn Rate?
The important steps to calculate your churn rate are as follows –
The first step is to decide a basis of time, such as monthly, quarterly, or annually.
The next step is to evaluate the number of customers a business firm had at the period's beginning.
The third step is to evaluate the number of customers a business firm had at the end of the said period.
The fourth step is to divide the number of customers lost at the end of the time by the number of customers the firm had at the beginning of the said time.
The last step is to multiply the obtained number by 100.
Churn Rate Formula
The formula for calculating the churn rate for a business enterprise is –
(Number of customers lost ÷ number of customers existing at the beginning of the said period) x 100
Steps involved in calculating Churn rate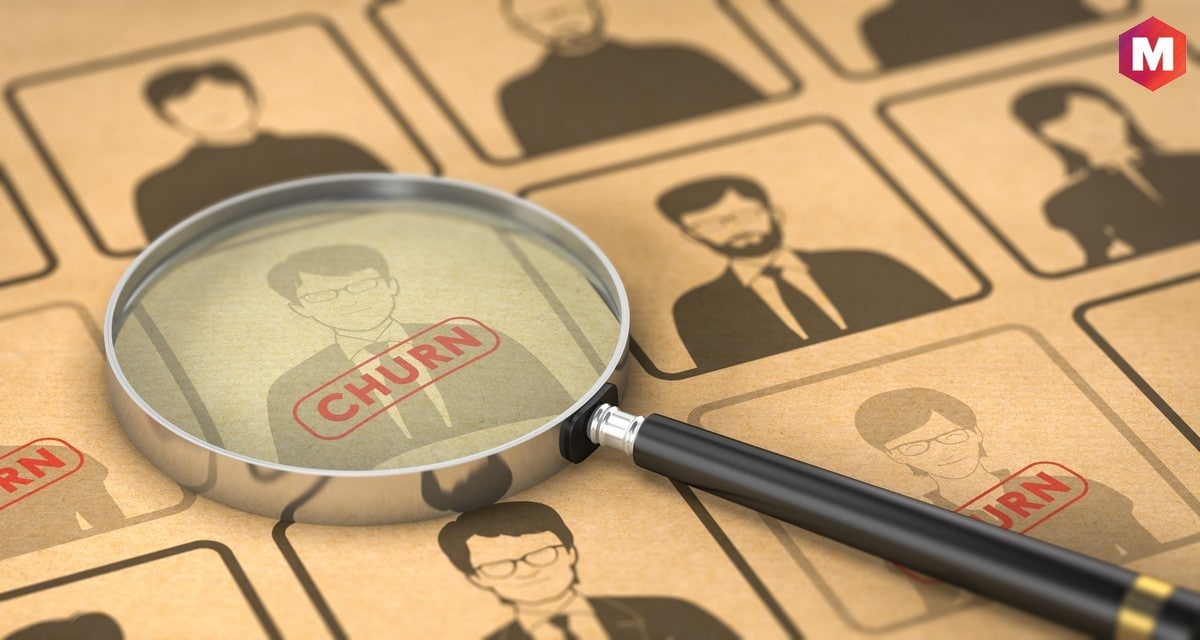 A business concern can implement many preventive measures to prevent the churn rate from increasing or reducing an already increased churn rate. There are consequences in the long run. These steps are as follows –
1. Analyze churn to improve your customer service team
Customer churns are very natural occur for any business concern. If analyzed properly, they can be turned into an opportunity to evaluate why a customer might have dropped out and develop a proper course of action so that this can be prevented from happening in the future.
It is important to study the churn rates and the retention rates of the customer base of a business concern. HubSpot's customer service metrics calculator is a beneficial tool to calculate and evaluate the retention rate of customers over a given period.
2. Revamp your onboarding plans for new customers
Customer churn can be easily prevented by formulating a robust new onboarding process.
Educational content, information regarding the usage of the product or service a customer is purchasing can be put on the business's website so that the customer is aware of how to maximize their use of the said product or service, and their satisfaction can be optimized.
3. Invest in more training for support and sales rep.
The main aim or purpose of a sales representative in a business firm is to sell the true value of the product or service that a customer is purchasing and ensure maximum satisfaction.
The staff in customer support should be efficient in dealing with any problem that comes their way to optimize customer satisfaction and value.
4. Ask for feedback at key moments – and respond promptly.
It is essential to ask for a customer's feedback time after time to ensure that they are not having any issues with the said product or service throughout their usage of the tool. It is important to check on the customer's choice if they have not returned the product or service a business firm provides them with.
Sometimes, customer feedback might not be something a business concern is hoping to hear. But there is no reason to worry, as negative feedback can be easily turned into an opportunity to adopt different strategies to deliver instant results.
5. Communicate proactively with customers
It is important to gain a customer's trust by communicating with them thoroughly and forming rapport.
A crucial step is to provide customers with incentives and benefits that might cater to their needs, which might assist in satisfying their needs. Customer needs to know that they can rely on the firm if they face a problem with a product or service.
6. Offer exclusive perks to existing customers
A good technique to avoid the chances of an increasing customer churn is to implement tactics to retain the existing customer base.
A business firm can increase personal customer care for each set of customers, depending on their various needs and wants. Several parks can be formulated to provide customers with time-to-time satisfaction.
Getting feedback from existing customers on how they like the product or service or if there are any issues that they might be facing is very important and goes a long way in the grand scheme of things.
Churn rate vs. Growth rate
The number of customers a business concern has at the beginning of a said period and the loss in customers that might have taken place during the year till the end can be evaluated to obtain the churn rate of customers and the growth rate of customers.
After obtaining both of these numbers, if the churn rate turns out to be higher than the growth rate, it implies that the business lost more customers than gained them. On the other hand, if the growth rate is higher than the churn rate, it means that the business went through growth.
Advantages of Churn Rates
It offers clarity on how well a business is in retaining its customers. It refers to the quality and consistency of the service of a business.
When a company notices that its churn rates are increasing from period to period then the company management understands how they are running the business is having some flaws that should be resolved.
So many issues can be there like the faulty product, bad customer service, pricing is incorrect, or the product would not be appealing to the target customers.
All in all, it helps businesses in understanding why clients and customers are leaving the businesses.
Disadvantages of Churn Rates
It has some limitations like it does not tell what types of customers are leaving the business.
It is also incapable of not providing a true industry comparison of the types of companies within an industry.
Hence, in many cases, it does not offer clarity about the reasons behind varying churn rates of a new company or an old and established company.
Churn Rate Examples
So many SaaS businesses around the world share their churn rates to show how well they hold their client base. Some of the examples that you need to pay heed to-
1. Netflix
It has a 2.5% Monthly Churn Rate which is known as the lowest churn rate in the video streaming industry. It suggests that 97+% of customers choose to stay with Netflix.
2. Disney+
It comprises the 4.3% Monthly Churn Rate and its customers flocked to its subscription during its launch. They also liked to stay with the brand later as well and that is why it has a low churn rate of 4.3%.
3. Spotify
As a popular music streaming service, it has a 4.8% Monthly Churn Rate which is considered quite low thanks to its personalized recommendations and expansive music library.
4. Hulu
Hulu as Netflix's principal competitor has a 5.2% Monthly Churn Rate. It enjoys a 20% market share.
5. Adobe
With a 10% Yearly Churn Rate, Adobe has a 90% customer retention rate.
Here is a video by Marketing91 on Churn Rate.
Where you can use Churn Rate for?
Different ways churn rate can be used are-
As a measure of the well-being and long term prospects of the company
To understand whether a brand is improving customer retention on a month-to-month basis
To find out changes that had an adverse effect on the customer retention
To calculate the customer lifetime value
To figure out which customers are most successful with your product
To forecast your company's performance, etc
What is a Good Churn Rate?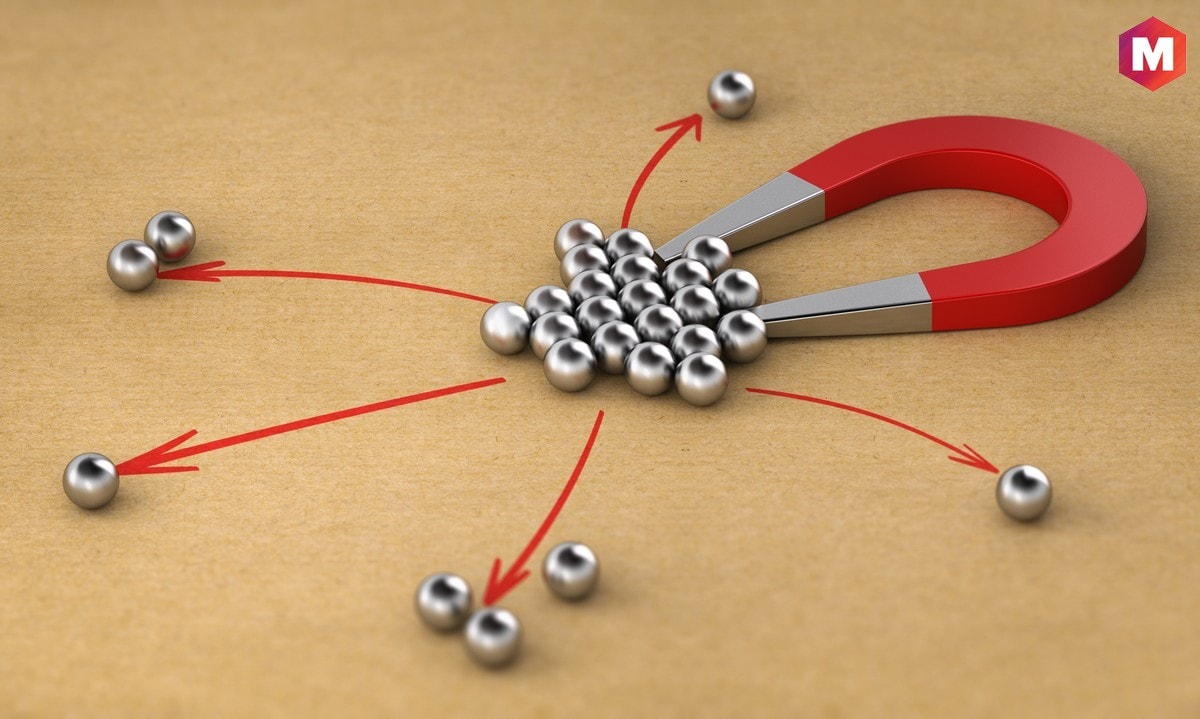 For a brand, the acceptable churn rate is 2% to 8%. The lower churn rate suggests better Monthly Recurring Revenue (MRR).
What is the annual churn rate?
Annual churn rate is the percentage of customers lost over the course of a year. For calculating it, brands should look at the number of customers they had at the beginning of the year, then they need to look at the number they had at the end of the year. Then they need to subtract those two numbers which should later be divided by the number of customers they had at the start of the year and multiplied by 100.
What is the monthly or quarterly churn rate?
The monthly churn rate is associated with the percentage of customers lost over the course of a month while the quarterly churn rate refers to the percentage of customers lost over the course of four months.
How brands can track churn?
Brands can track churn over time by keeping a spreadsheet with their findings and visualizing that by using the built-in data visualization tool of the spreadsheet. They might also use a dedicated reporting dashboard software such as HubSpot for automatically calculating and tracking churn.
Conclusion!
As a final observation, it can be said that brands should calculate customer churn rates for reducing customer turnover and optimizing retention rates.
Calculating customer churn rate is very useful in understanding what may be going wrong on a customer service level because of which customers are leaving a business or brand.
Brands that calculate customer churn rate over a time period improve their customer service systems quite effectively. It will guide brands on how to invest in their customer service reps that will decrease the churn rate effectively.
Now, how useful do you consider calculating churn rate to reduce customer churn rate or customer attrition rate? Can it guide in offering a good customer service that can retain customers and decrease revenue churn rate?
Liked this post? Check out the complete series on Business