Business economics is an applied economics field that utilizes economic theory and quantitative methods for planning and implementing business practices. An economic theory includes different techniques associated with cost, demand-supply, and consumption for analyzing all the aspects of a business situation. Business economists encompass Operations research, Theory of decision making, Mathematics, and Statistics field of study.
It studies the financial, organizational, market-related, and environmental-based challenges a corporation faces. It is a field of applied economics in which economic theories and quantitative methods are used to analyze business corporations or business enterprises and factors that contribute to the diversity of organizational structures and explore their relationships with capital, product, and labor markets. It is a very crucial and integral part of traditional economics which is extended topics and concepts of economics to relate, understand and fit with the understandings of real business situations.
What is Business Economics?
Definition: Business economics is defined as a type or extension of traditional economics used in real business situations. It is used for applying economic theory to business management. Business economics focuses on a wide range of economic issues concerning business organization, strategy, and management. From international trade to the industrial organization to national association as well as minor to major courses of business activities, businesses and government use it for effective financial management.
The department of economics involved in managing business practices studies the organizational, financial, market-related as well as environmental issues that corporations face. Business economics' major role is associated in the form of managerial economics. It involves the application of economic theory and practice to business. In business, decision-making is critical. Decision-making is selecting one course of action out of available alternatives. Thus business economic analysis serves as a link between economic theory and decision-making in business.
Definition of Business Economics by Eminent Economists
Milton Spencer and Louis Siegelman defined Business Economics as "the integration of economic theory with business practice to facilitate management decision-making and planning."
Dominick Salvatore defined Business Economics as "Business Economics refers to the application of economic theory and the tools of analysis of decision science to examine how an organization can achieve its objectives most effectively."
Who is a Business Economist?
The person who studies and acquires the concepts of Business Economics and helps the organization in forwarding planning and decision making is a Business Economist. He/she is the one who helps an organization to cope with the dynamic world.
Globalization, changes in business cycles, the uncertainty of business are some problems faced by the management of an organization. Business Economics aids the management in making decisions under the conditions of uncertainty. The complex problem of economizing scarce resources can be solved with the help of principles of business economics.
The National Association for Business Economics (NABE) is one of the largest international associations of applied economists, academics, strategists, and policy-makers who are dedicated to the effective application of economics.
Features of Business Economics
Business Economics is microeconomic as it includes studying the economic conditions of a firm and its managerial problems. It consists of the study of profit theories and analysis of demand-supply, cost-revenue, equilibrium, production, pricing, costing, marketing, sales, profit, capital management, business interest, etc. It deals with the determinants of the business environment, which are helpful for decision-making.
It is prescriptive as it helps the manager in decision-making as it is concerned with what decision the manager will be making. It bridges the gap between economic principles and business practices as business economics helps managers make decisions rationally by applying various economic principles. It covers the study of methods and analysis of the economic tenets for evolving business policies, planning, and decision-making.
Types of Business Economics
1. Managerial Economics
It refers to a field of study within business economics that is supposed to pay heed to the microeconomic factors crucial in influencing the decision-making processes with an organization. Its principles are intended for influencing and guiding corporate strategy and decisions for optimizing the outcomes of a company. In the business world, managerial economics plays a key role in using all available resources within an organization to maximize production and minimize any waste.
2. Business Economics for Nonprofit and for-profit Organizations
Business economics helps these organizations in limiting their waster and maximizing the use of their available resources to optimize their presence as successful enterprises. It assists them in maintaining the necessary capital for continuing working within the economy.
Business Economics in Demand Analysis
Demand is the basis of all business activities. It is essential for business planning, and it occupies a strategic role in business economics. It consists of:
Determinants of demand
Elasticity of demand
Demand forecasting
Scope of Business Economics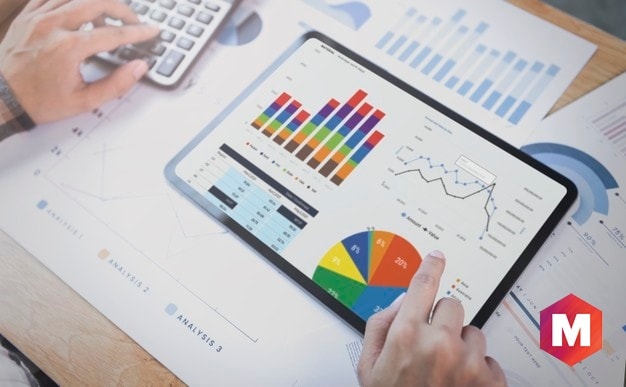 1. In Cost Analysis
Cost is the expenditure undertaken by firms for getting output. Studying costs from the firm's records can be helpful for decision-making and effective planning. The aspects covered under this are- production function and cost output relations.
2. In Price Policies
Price is the basis of the revenue of the firm. The success of the firm depends on correct pricing decisions. The topics covered are- market and types of demand, price determination in all forms of need, and price forecasting.
3. In Profit Management
In the long run, profit is the chief measurement of business success. Profit management constitutes a problematic area in business economics. It covers the study of various models to maximize profit in business.
4. In Capital Budgeting
Capital budgeting implies the planning and controlling of capital expenditure. The topics covered under this are- selection of a project, rate of return, cost and capital, etc.
5. In National Income Analysis
Business economics covers the study of national income and the economic environment prevailing in a country. The national income and the per capita income are the factors that affect the business decision. This study helps understand the changes in the behavior of a firm.
Here is a video by Marketing91 on Business Economics.
Importance of Business Economics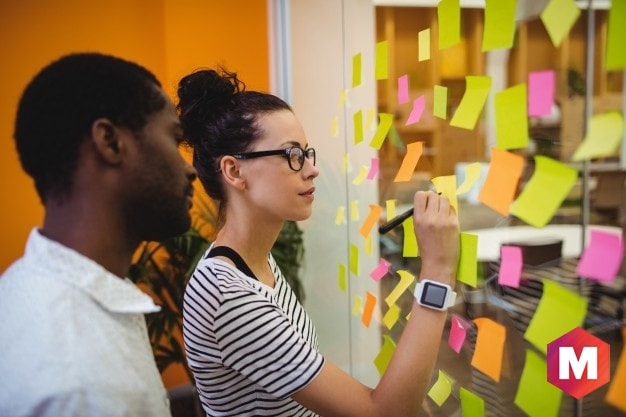 Knowledge of business economics helps business organizations make important decisions as it deals with applying economics in a real-life situation. It allows managers or owners to design policies suitable for their firm or business.
Business economics helps plan the future course of action, and it helps to control cost and monitor profit by doing a cost-benefit analysis. It helps in forecasting the future for taking important decisions in the present.
It helps to set appropriate prices for various products by using available pricing techniques. It helps to analyze the effects of various government policies on business and make the right decision. It helps to a degree of efficiency of firms by using various economic tools.
1. Reduces the risk and uncertainty of future
Business is based on the uncertainty of future events. The use of business economics principles helps reduce the risk and uncertainty of the future. The profit maximization risks are first studied and analyzed with the help of business economics.
The possible profit-earning models are then used to maximize profits.
2. Planning
Planning is 'thinking before doing.' The conditions and situations are studied thoroughly in business economics, and then decision-making is done. The objectives of business economics are to help the management take short-run and long-run decisions.
These decisions are taken based on business forecasting, what to produce, which technology to use, which technology to produce, how much to produce.
3. Decision Making
All the decisions regarding what to produce, when to produce, how to produce are taken with cost, production, pricing, etc. Business economics takes the help of other disciplines such as mathematics, statistics, and operational research. This helps the manager to make decisions quickly and correctly.
4. Control
Uncontrolled planning in unplanning. Business economics helps in planning as well as controlling. Quality control, cost control, budget control, etc., are useful in decision making and planning.
5. Helps in smooth functioning of management
When a goal or a plan is ready, the delegation of authority can be done. Every department and every personnel knows their respective workload. It helps in better coordination and economical use of resources.
6. Framing Policies
Opportunity cost, cost-benefit principle, and maximization of profits are a few tools that help the management plan and frame policies for the organization.
7. Price-Output Decisions
A firm has to decide the amount to be produced, the price to be sold, etc. Business economics helps the firm to make decisions regarding trends and market structure.
8. Business Forecasting
Business Economics uses mathematical and statistical tools to forecast the demand and cost conditions. This can be done by gathering relevant business data, information from various sources and interpreting it with the help of statistics and mathematics.
9. Modern Approach
Business economics bridges the gap between traditional economic theory and today's modern world.
Business Economics Courses
Whether you want to do a bachelor's degree or advanced degree, there are a wide variety of courses available for a business economics degree. To be successful in business economics, along with degree requirements and solid background, you should also have good problem-solving skills as well as knowledge about business economics majors and finance management.
Let us have a look at UG and PG level programs in business economics that can help you be a good business economist-
UG-level programs in Business Economics are
Bachelors in Business Economics
BA (Hons) in Business Economics
BCom in Business Economics
BA (Hons) in Business and Economics
BCom (Hons) in Business Economics
BBA Business Economics
PG-level programs in Business Economics are
MBA in Business Economics
MBE in Business Economics
MA in Business Economics
Master in Business Economics
Integrated Post Graduate Diploma in Business Economics
MA in Applied Economics
Conclusion!
Business Economics is also called managerial economics. It involves the application of economic theory and practice to business. In business, decision-making is very important. Decision-making is a process of selecting one course of action out of available alternatives.
Thus business economics serves as a link between economic theory and decision-making in the context of business. The scope of business economics contains demand analysis, cost analysis, price policies, profit management, capital budgeting, and national income analysis.
The main objectives of business economics are to reduce risk and uncertainty, help in decision making, and help in the smooth functioning of the management of the organization.
How important do you consider business economics for the effective management of an organization, brand, or business?
Liked this post? Check out the complete series on Business