A business angel is a wealthy individual who invests his or her money in the initial phase of a business by taking an equity stake. They are the private investors or professional angel investors who run venture capital firms and also perform the role of a mentor.
They might invest alone or as part of a small group of investors. Business angels are also known as angel investors, seed investors, private investors, or angel funders. They offer financial backing for new businesses, small startups, or entrepreneurs. They do it in exchange for ownership or private equity in the company.
A Business Angel is an investor. A Business Angel is an individual, usually a private individual, who invests money in new companies and startups to get capital returns or shares from the company in the future. A Business Angle is usually characterized as having a high net worth. They directly invest a portion of their asset into these new and growing businesses, which are private. Usually,  a Business Angel has no family or direct connection.
What is Business Angel?
Definition: A business angel is defined as an individual who funds a business or startup by offering capital in exchange for convertible debt or ownership equity. Business angels generally provide support to start-ups at the initial moments. You can easily see an increasing number of business angels these days who invest online by using equity crowdfunding or organizing themselves into angel groups or angel networks. They not only share investment capital but also give advice to their portfolio companies.
A Business Angel as suggested by the name is a person who acts as an angel to a new and private company or startup. Business Angels are people of great wealth and net worth who invest in new businesses or startups in their initial days. The main reason for investment is to gain capital returns from the company when it grows in the future. Business Angels are also called Angel Investors.
Understanding Business Angel Investors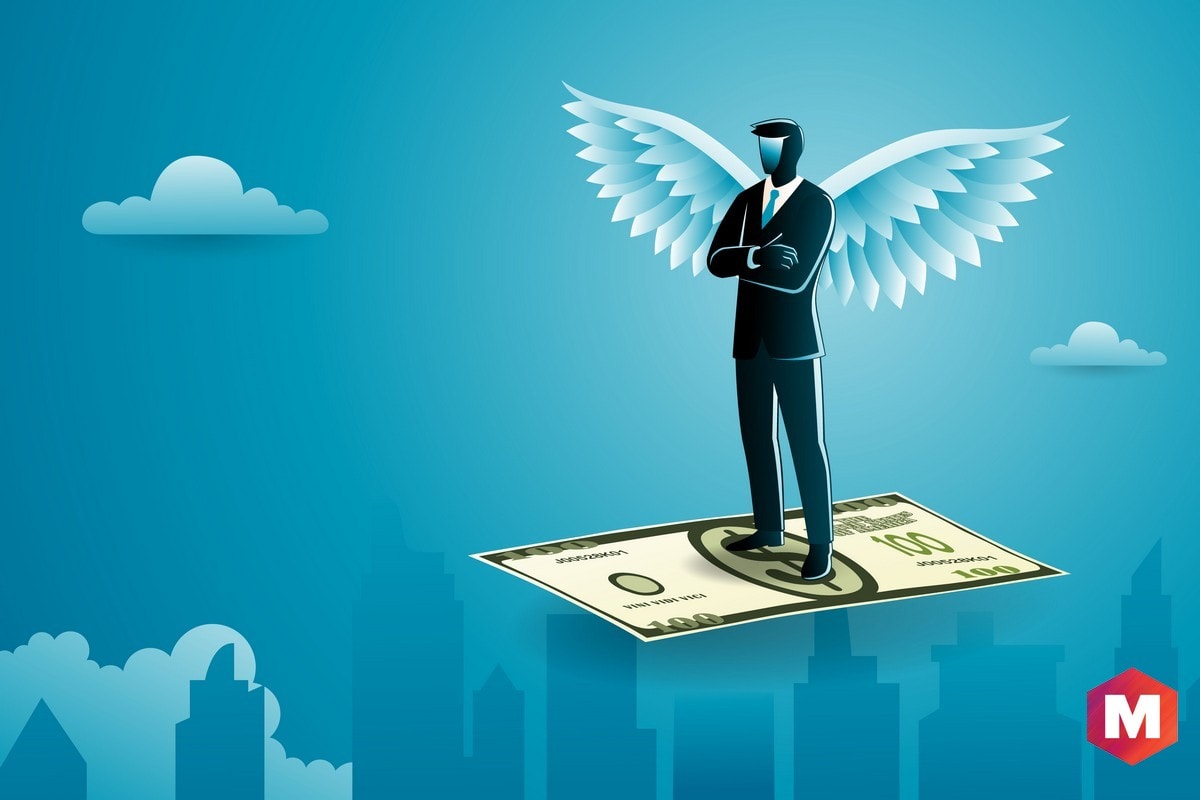 The whole model of business angels is beneficial to both the investor and the company. For a business to grow, it must have enough capital or investments to set up the infrastructure and other required resources for starting up a business. Often, startups have great ideas and visions but no funds to fuel them. This is where an Angel Investor walks in.
The Angel investor ensures the influx of capital into the idea pr the vision and turns it into a successful growing business. A Business Angel, along with money, invests his/her time in the industry. An Angel Investor is someone who provides connections to larger firms and acts as a guide/mentor to the new business. This enables the new business or startup to grow in the future and give capital gains in the form of returns to the Angel investor.
As high-net-worth individuals, business angels are crucial for funding startups at the early stages with their own money because angel investing is understood as the primary source of funding for new businesses. With their venture capital funds, they offer financing with funds provided to companies and entrepreneurs even at the different stages of their evolution.
Origin of the term 'Business Angels'
The term 'Business Angel' indeed has an interesting origin story. This term comes from the theatrical and musicals world of broadway. In the olden times, the producers needed funds to finance their plays. The producers turned to wealthy upper-class people from the uptown to acquire these funds.
These investors went downtown to hand down financial help to theatre and music producers who can be called cultural entrepreneurs. This whole act signifies as though an angel is coming down to help.
Business Angles are also known to play their parts as mentors to the business or companies they invest in. The bottom line is that a Business Angel is an independent and private individual who invests in private and new businesses to develop the business invested in so to get capital gains, usually in the form of shares from the company.
Though the term traces back its origin from the world of stage and theatre, business angels or angel investors are now better known in Silicon Valley as they invest and support tech startups. Although, an Angel Investor is free to invest in any kind of startup apart from tech businesses. This financial support in the initial stages of a company helps cover the gap between the seed capital and risk capital.
How are Business Angels different from regular investors?
Though the objective of both a regular investor and a Business Angel is the same, to gain capital returns from the invested money, the significant difference comes in the role they both play towards the company's development. Money and capital resources are the central part of setting up a business, but skills are required to accelerate and launch the business successfully in the market.
A business angel investor is someone with high personal wealth and also experience in the field of business. An Angel Investor works closely with the company, and they manage and monitor projects under it. With the experience gained over the years, these Business Angels work as guides and mentors to these newly set up companies or startups.
This is why Business Angel or Angel Investors are different from regular investors. The latter just has a limited contribution to the company in the form of capital investment in exchange for a share.  A Business Angel supports the business with financial resources and contributes to the newly set up private business with their experience and knowledge.
Who can be a Business Angel?
Usually, individuals who have gained the status of "accredited investor" are Angel Investors, but it is not a compulsory pre-requisite. The Securities and Exchange Commission or SEC defines an accredited investor as someone with a net worth of 1 million dollars in assets or more (this doesn't include personal residences).
A combined income of 300k dollars for married couples is also attributed to an accredited investor. Also, having 200k dollars in income for the previous two years can make one an accredited investor. Though being an accredited investor is not synonymous with an Angel Investor, most Angel Investors have accredited investors by status.
Individuals with high personal wealth and net worth can be Business Angels. These private individuals have both the required finances to set up and support a new business and knowledge and experience to accelerate the growth of the business into the market. Business Angels are welcomed more by these cash-needing startups than regular investors as they can provide them with finance and guide them to grow into bigger and better businesses.
What is the source of funding?
Angel investors are people with high net worth and substantial personal wealth, and they use their own money to fund a business or startup. This is different from the venture capitalists who collect a pool of funds from different investors and then manage this fund by strategically investing in them.
Although a Business Angel is an individual, the funds coming in to develop the newly set up business don't need to go from an individual. The entity providing the funds can be a limited liability company, a business, an investment fund, or a trust. Apart from these, there are still many vehicles of finances that an Angel Investor can use to fund a startup or new company.
Characteristics of Angel Investors?
Following are some typical characteristics of Angel Investors or Business Investors-
Angel investors invest their money to fund a new startup, business, or company.
They allocate 5% to 10% of their investment portfolio into angel investments.
These investors are usually keen and passionate business persons themselves who make such investments just for the sake of their interest.  They give money and make more money out of it. Though always these investments are not made just for money.
These investors know their roles as guides and mentors to the newly set-up business and hence enjoy their close involvement in the process of building a successful business out of an idea or vision. They are involved with the companies even post investments.
Angel Investors usually invest in sectors they understand and have knowledge and experience about as they have to act mentors to the company.
Business Angels associate themselves with the company in the earlier stages of the business.
More frequently, it is seen that an Angel Investor takes an equity stake in the company, but they may also provide guarantees or take a revenue share.
Types of Angel Investors
There are 7 categories of Angel Investors:
1. Return on Investment Angels
They are majorly concerned with getting good returns on their investment. They invest only when the market is doing well.
2. Corporate Angels
They are former business executives, and they make investments for the sake of their profit. They also seek a paid and secured a position in the company they are investing in.
3. High-tech Angels
They invest in modern technology-based companies or startups. They value profitability and want to introduce the market to new and innovative tech-based services and products.
4. Entrepreneurial Angels
They are successful investors with businesses of their own. They make a high-risk investment in startup companies.
5. Core Angels
They have extensive business experience, knowledge and have accumulated vast wealth over time. They make high-risk investments despite losses. Core angels make capital investments and also provide helpful knowledge instruments.
6. Professional Angels
They are usually professionals like lawyers, doctors, etc., and make investments in their fields.
7. Micromanagement Angels
They seek a position on the board and help the business with strategies they incorporated in their successful business. They are the most severe types of investors.
Popular Business Angel Investors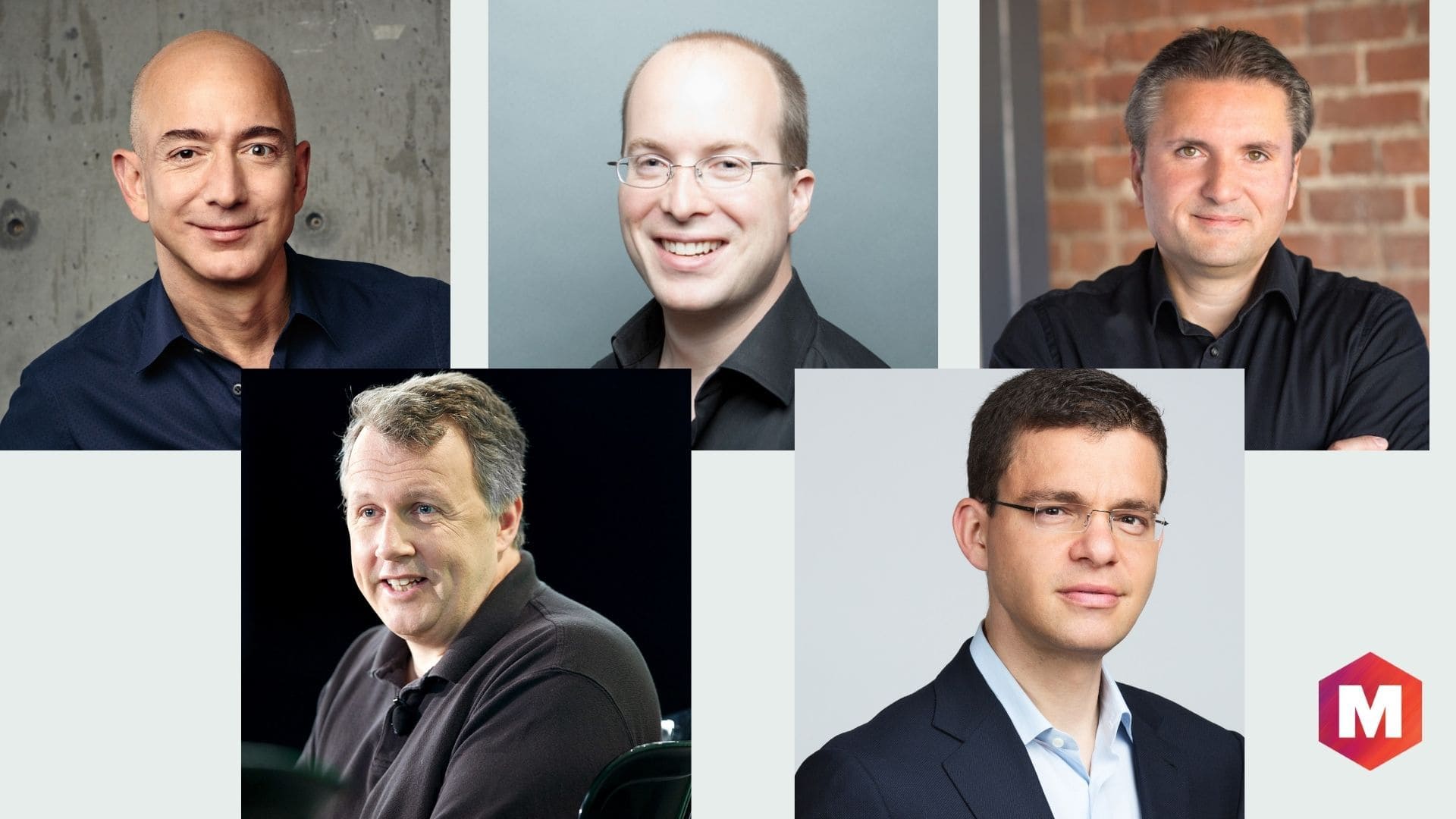 1. Jeff Bezos
He is the Founder, President, Chief Executive Officer, and Chairman of the Board of Amazon.com
Investments: 11, starting from $1.5m
2. Paul Buchheit
He is a partner at Y Combinator, a Silicon Valley-based seed accelerator
Investments: 61, starting at $70k (as a partner at Y Combinator: more than 450)
3. Jeff Clavier
He is the founder and managing partner of SoftTech VC, a venture capital firm in Silicon Valley
Investments: 17, from $50k to $6m (as managing partner of SoftTech VC: 145, from $200k to $40m)
4. Paul Graham
In the year 1995, Graham and Robert Morris created Viaweb, the first ASP, which in 1998 became Yahoo! Store
Investments: 8, from $100k to $1.6m (as a partner at Y Combinator: more than 450)
5. Max Levchin
Max Levchin is President and CEO of HVF, LLC, an umbrella project for his ventures related to low-cost sensors of all types
Investments: 34 ,starting at $25K
Conclusion!
Angel Investors or Business Angels are very wealthy and high-net-worth private individuals who make investments in a newly set-up company or startup.
They also help the company grow by investing their time, experience, and knowledge in the company. Business Angels are a crucial part of the investor's market as they also incur losses to help a different idea or vision grow.
How important do you consider a business angel for establishing and growing a new business? Share your opinion with us in the comment section below.
Liked this post? Check out the complete series on Business