Business writing is a type of written business communication used in a professional setting by defining the reader, then purpose, and finally providing information that the target reader needs and reads to know or do something. It is written in correct, clear, concise, and engaging language to provide information that is logical, well ordered, and result-driven.
As a purposeful piece of writing, business content like sales letters, PRs, reports, client proposals, emails, memos, notices, etc is supposed to convey relevant information to the reader to channel associated business operations. Business writing is a professional communication tool used by corporations and other professional entities to communicate with the internal /external audience. A few examples of written business communication are memorandums, reports, proposals, emails, etc.
It is mainly used for transactional purposes. The primary purpose of this is to persuade, inform, and entertain the target audience. Business writings should be sensible and realistic; the information provided should be logical and concise. It will be considered effective if it is understood by the audience clearly when read quickly. For business writing to be effective, it should be simple, clear, and direct.
What is Business Writing?
Definition: Business writing is defined as a purposeful piece of writing used in business communication for conveying relevant information and details in an accurate, concise, clear, and effective manner to accomplish some business or operational goals. In general, four such types of writing – instructional, persuasive, informational, and transactional- are used.
For making business writing effective, the important skills that should be incorporated are clarity of thought, correct grammar and sentence structure, simple and concise language. As a highly pragmatic process, it enables the readers to know or perform an action. Such form of writing might flow up, down, internally, externally, or laterally depending upon where the target audiences are.
Importance of Business Writing
Effective business writing is an important element of effective business or workplace communication in the professional or business world. From academic writing to a business letter or a PR campaign, professional writers need to polish their own writing following all the principles and key elements of business writing.
?Business writing is the process of giving business ideas through writing. It helps the reader to get a better understanding of the business ideas/plans more concisely and clearly. Not only does it help in propelling businesses but also careers. Therefore, businesses get their insights from these business writings, making it the lifeblood and foundation of solid companies.
?Good business writing gives importance to the information. Writing to express and not impress would be the golden rule for every business writer. Writing long and rambling documents isn't what business writing is all about, but the ability to write what is significant and concise is the key.
Types of Business Writing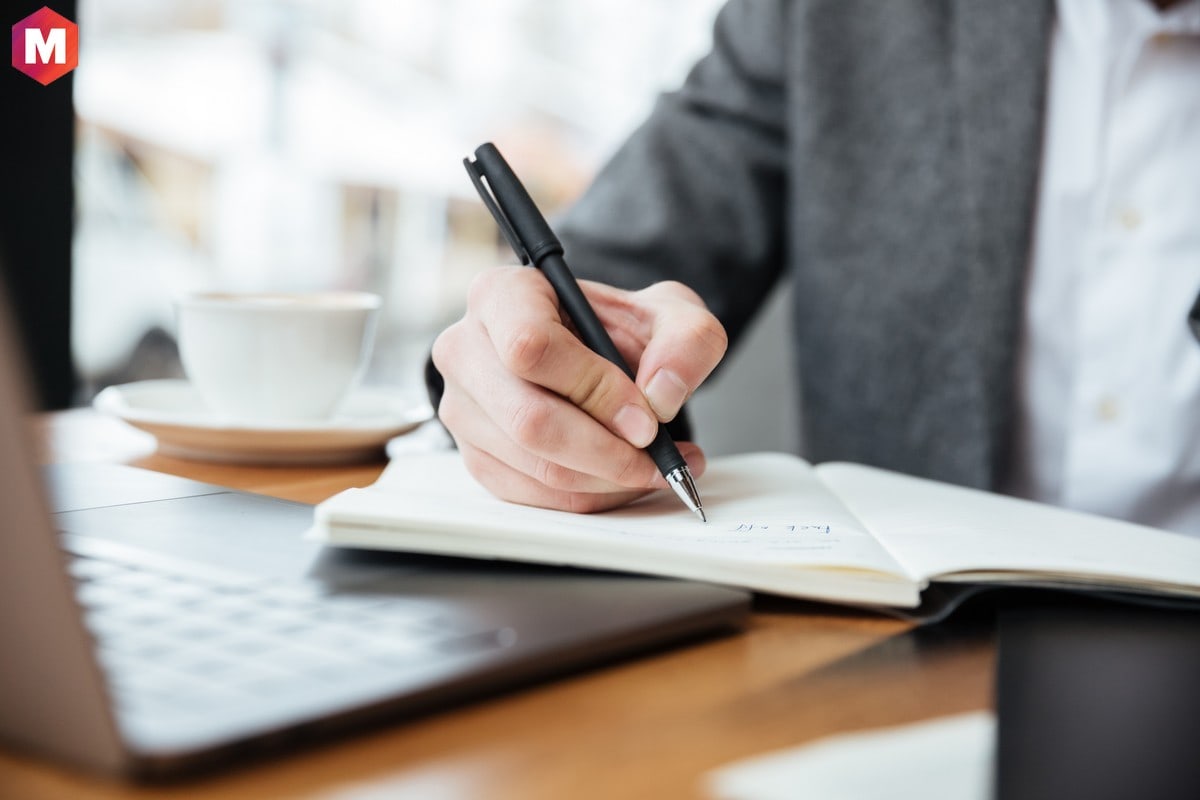 Different types of business writing that are an integral part of conversion-oriented business communications are-
1. Instructional
This type of writing used in business communication is directional and provides guidance to the reader about the steps he or she is supposed to follow for completing a task. You may consider user manuals one of the common examples of instructional writing. Memos sent to all employees by outlining the method of completing specific tasks in the future are also instruction writing examples.
2. Informational
It is used for recording business information accurately and consistently for different business and operation purposes. It incorporates documents important for channelizing the core functions of the business for measuring growth, complying with legal rules, or outlining plans.
3. Persuasive
This type of writing is used for impressing the reader and influencing their decisions. It is useful in conveying important information for convincing audiences that a specific product, brand, service, or relationship will ensure the best value for them. It is often involved with marketing and sales. Different examples can be proposals, press releases, bulk sales emails, etc.
 4. Transactional
A wide variety of day-to-day communication taking place at the workplaces might fall under this type of business writing. Mostly such communications are done via email, forms, official letters, and invoices.
1o Principles of Effective Writing for Business
The top ten principles that should be followed in business writing are-
 1. Having Clarity of purpose
For writing business documents, emails, memos, etc, you must be aware of who the reader is and what you want to convey and convert through your writing. Having clarity of purpose will help you in having a direction to the writing, plus it will also assist in developing the tone, flow, and structure of your writing.
2. Having clarity of thought
Effective communication demands clarity of thought. Therefore, you should incorporate this feature, as its lacking might make your writing repetitive, less structured, and meandering. Clarity of thought will make your writing appealing, and effective without any incorrect information and rambling sentences.
3. Conveying accurate and relevant information
The main point of business writing is converting valuable information, and therefore if you write pieces that are inaccurate or irrelevant, it will not support the cause. Seasoned executives have lots of experience and your business writing should be value-additive and complete to even persuade and convert.
4. Avoiding jargon
Avoiding jargon is important for following a simple and uncluttered writing style. It easily communicates the message to the reader. It would be good to avoid grandiose writing that has full of industry-specific buzzwords and acronyms. Jargons vary with the niche as well as native or nonnative English speakers, so being aware of that is highly important because readers will not be able to comprehend the document or they might lose interest in reading that piece.
5. Reading and revising
You need to go into audit mode to read your pieces and revise that properly for revealing different flaws and gaps in the arguments. You should also welcome constructive feedback from colleagues for revising the document for improvement and making it more effective.
6. Practicing the key
To be a proficient business writer, it is important to keep on practicing and polishing business writing skills. You should pay to your grammar, vocabulary, style of writing, sentence structure, etc to make your business writing accomplish the business goals.
7. Be direct
It would be useful if you can present the crux of the passage in the first 150 words. It enhances the effectiveness of your business writing and lets it be more direct. It will also save the time of your readers and optimize the communication.
8. Avoiding verbosity
For result-driven business writing, you mustn't be optimizing for verbosity. The thing that you can say in five words should not be said in ten words. Avoiding verbosity will also engagement of your writing.
9. Using correct grammar and sentence structure
As a writer, when you do grammatical errors, it suggests that you are unprofessional. Correct use of grammar, structure, and style is highly valued in business communications. For example, when you write a business letter, key elements of its structure such as Letter heading, Recipient address, Subject, Greeting, Body, Complimentary close, and Signature should be correctly used.
10. Being easy to scan
Business executives like to go through the business documents that have the ability to convey the associated message in a cursory glance. Using numbered or bulleted lists, concise paragraphs, clear headings, and judicious use of bold formatting for highlighting keywords will help you accomplish this.
Examples of Business Writing
1. Email
Sent within the company and externally to the customers, vendors, etc. It is one of the key examples of transactional business writing that refers to the business writing type that professionals use on a regular basis. Senders convey their messages to the recipients right away by using the internet.
2. Business Letters
Maybe formal, informal, short, longer depending on the purpose of the business writings. Unlike emails, these are always external. It gives information the company wishes to communicate externally to the customers, vendors, etc.
3. Business Memos
Mainly used for internal communication within the company. They are also called memoranda. It is an official statement issued within an organization to the individual employees.
4. Reports
Reports are sent both internally and externally, just like emails. It is used for outlining key information regarding the business or particular projects. It offers research, data, and other info that might help executives, managers, or stakeholders in making a variety of business decisions. Some of the common types of reports that businesses use are Compliance reports, Feasibility reports, Investigative reports, and Recommendation reports.
5. Handbooks
Handbooks are documents that have a set of instructions that provides information to the employees. These are instructions that need to be understood and to follow company policies. Handbooks are usually circulated internally within the company as these are more like the rules to be followed within the company.
6. Press releases
These are some of the key examples of persuasive business writing. They are used by businesses or organizations for sharing announcements or news with an external audience. Most of the time they are handled by the communications or the public relations departments. PRs are used on company websites or news publications. It is used for promoting an organization or building a brand reputation. They are also used by organizations in response to negative news or events.
7. Newsletters
This type of business writing is used by organizations internally and externally. Internal newsletters are used for informational purposes, while external newsletters are used for persuasive forms of business writing.
Tips for Good Business Writing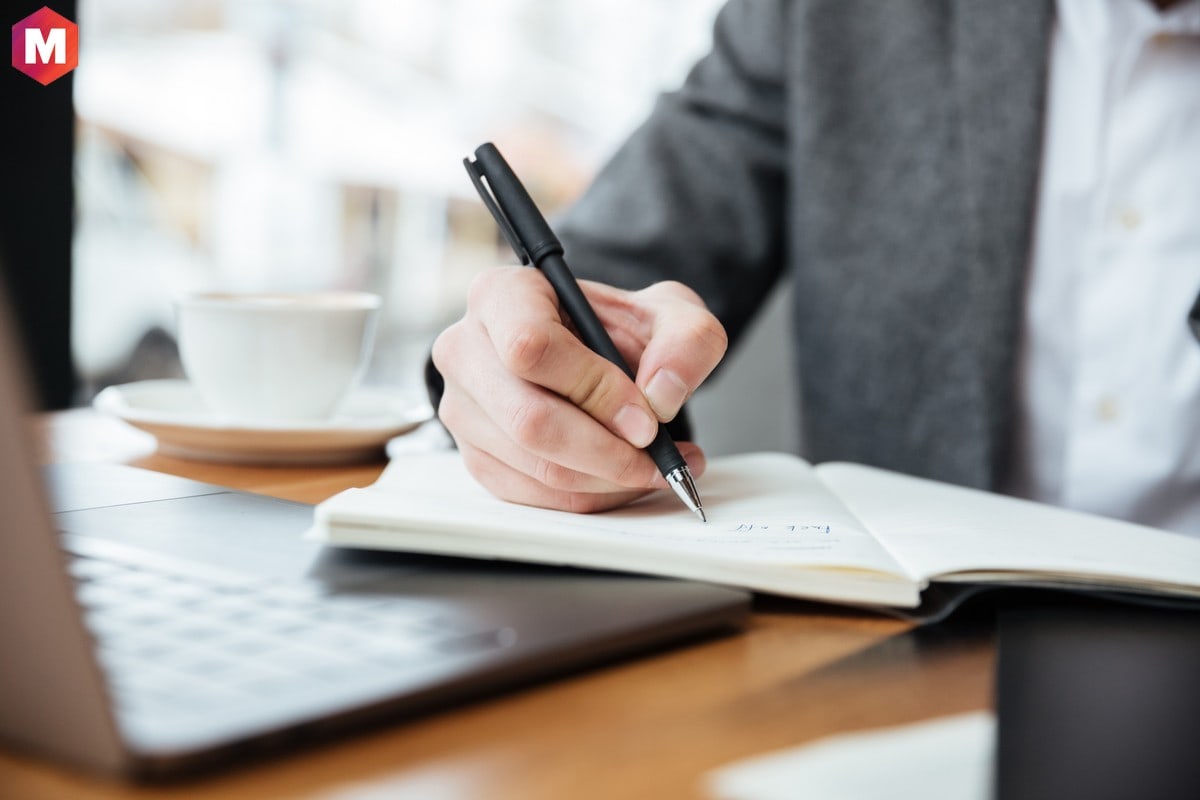 It is necessary to make sure that a good business document has the information needed for the reader and is not too winding and incoherent.
It is often vital to keep in mind that the readers might be from a wide range of social and cultural groups and might need various aims and goals. Hence it is essential to keep the diversity of such a broad audience in mind.
What is it that I want to convey to my readers? What is the goal that this document tries to get, and is the information relevant and necessary? If a business document cannot convey what it wants to convey, it is no good.
Some of the tips that are essential for effective business writing are-
1. Content is the key substance
Good writing doesn't just mean flair or extensive vocabulary. The main ingredient for good business writing is the information it conveys.
Incorrect and irrelevant information or the repetition of the same information in many different ways makes the business document an utter failure, leading it away from its purpose, even if it is literarily beautiful and grammatically correct.
It is necessary to make sure that at the core, the business document contains its solid foundations on what it tries to convey and must convey it in a complete, relevant, and accurate manner.
2. Concise Writing
Clear, precise, and concise information is necessary to make sure a reader can understand a business document. Writing long, winding sentences is of no use and is pretty straightforward.
Concise writing is a skill and a challenging one at that, given the necessity to develop and expand and elaborate ideas and conclude the concept in a short framework, all into a well-organized essay.
Good coherence and synthesis are significant in a good business document.
3. Starting with the Important Points
B.L.O.T – is an acronym that anyone who wants to write a business document must follow. "Bottom Line On Top" is what a business document must have.
It is easy to keep winding and ranting out endless information and overload the readers with too many details and factual statistics and mess up the whole thought process of the reader.
It is hence necessary to make sure that what matters comes first. Start with an excellent tiny introduction that will directly discuss the content. This makes the document clear, clean, informative, and to the point.
4. Usage of Proper Format
Using a proper format is not just essential to spread the information in an organized manner but is also aesthetically appealing to the readers' eyes.
Use spaces and breaks between paragraphs to make sure the ideas are split but coherent at the same time
Use flow charts and visual data more
Use bullet points, lists, numerical pointers, and other lists to easily put across important ideas.
Use proper headings and subheadings.
Use bolder letters to make sure that important ideas stand out
Conclusion!
Good business writing is mainly focused on the reader and how well the information is passed on to the reader and not on the ability of the writer to bring out literary pieces.
A good writer of a business document makes sure that complex information that is hard to understand is diluted, providing an easy, engaging read to its readers.
A wholesome business document is purposeful and aims to pass on a piece of information to the reader. It is easy to understand, clear and concise, and written with proper grammatical syntax.
An analysis of popular business writing courses suggests that over seventy companies and twenty thousand students ranging from professional writers to new employees to business executives to non-native English speakers have started using their techniques in Business Writing for their optimizing their business communications and success ratios.
How important do you consider effective business writing for a business? What according to you are the most important skills for effective business writing? We'd like to know what you think about the importance of business writing in the comment section below.
Liked this post? Check out the complete series on Business