Business Operations are a wide variety of activities that a company does on a daily basis to keep it functioning and profitable. Therefore, businesses make efforts and strategies to improve business operations to accomplish business goals by generating sufficient revenues that can cover expenses and ensure a profit for the business owners. Business operations managers plan, manage and channelize different activities like raw material procurement, r & d, manufacturing, sales, service, marketing, buying division, staffing, etc. Business operations management is responsible for understanding the systems, equipment, people, and procedures required to run the business.
All in all, successful business operations revolve around the plans and strategies that investors and management access for understanding all of the working parts of a business. It comprises the role of labor, necessary workflows, and different types of equipment utilized for optimizing business strategy and improving the value of the company. It enables managers and stakeholders to oversee project management and allocate all the resources important to running the organization smoothly. Conducing business operations analysis is effective in finding inefficiencies that might prevent accomplishing key objectives.
What is Business Operations?
Definition: Business operations are defined as the complete set of activities associated with planning, production, management, sales, marketing, financial, and accounting-related operations of various departments of an organization. Business operations refer to everything within a firm to keep it functioning and profitable.
Effectively conducting business operations empower a business in having a competitive edge over other competitors in the market. It would not only optimize employee performance but also increase productivity. From generating a unique value proposition, and making promises of value to customers, investors, and stakeholders to finding the best practices for accomplishing a result and optimizing organizational performance.
Example of Business Operations
Different operations within a company or business vary with the niche, services, or industry type of that business. So the following can be the examples of everyday company operations-
Order management and marketing
Design and development of a website
Sales operations
Inventory control
Warehousing and fulfillment are two different things
Meanwhile, the operations of a digital marketing agency involve a wide variety of activities:
Developing a SaaS SEO strategy for a customer
Conducted keyword research
Copywriting
Creating a network of connections
The intricacies of corporate operations are so unique to each company. However, there are certain commonalities across the board
Importance of Effective Business Operations
Some of the reasons why business operations are effective are-
Reduces incurred costs of a business
Decreases the need for investments in production costs
Increases the revenues of a business by a significant amount
Ensures a culture that helps innovation and growth of a business
Elements of Business Operations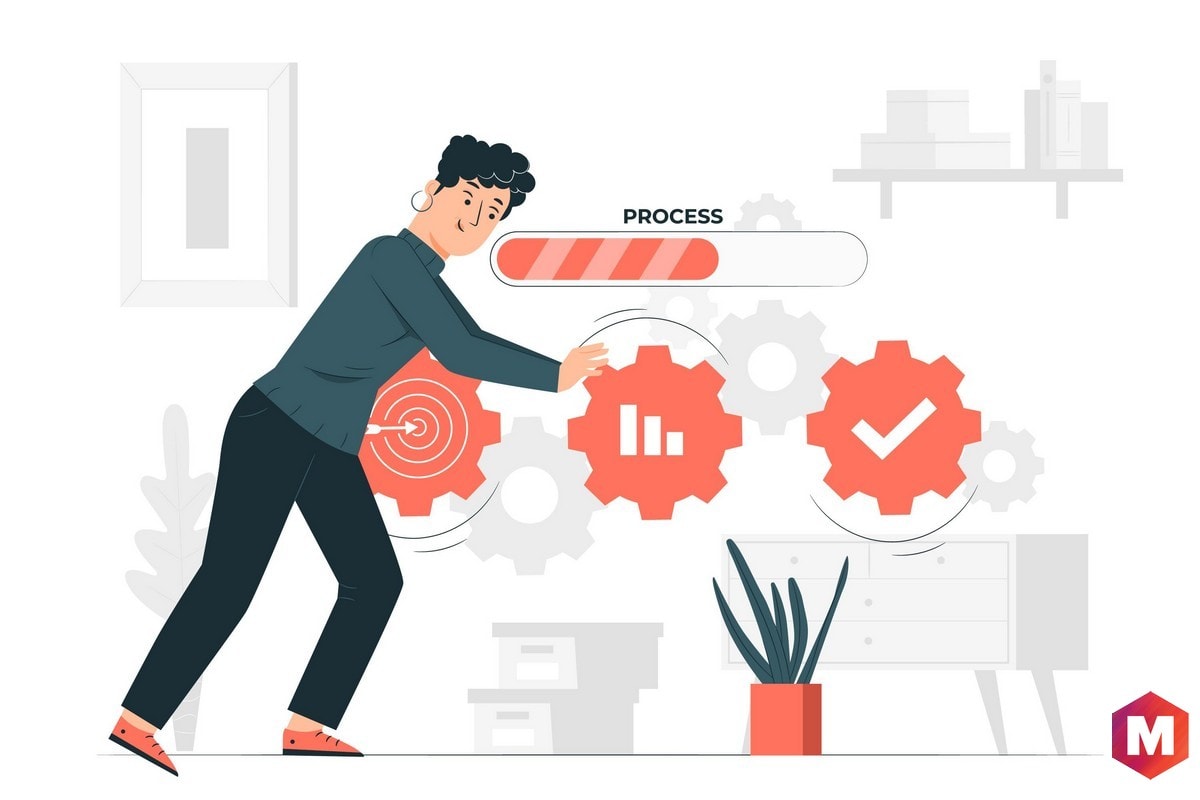 Firm operations differ depending on the type of business, industry, size, and other factors. A brick-and-mortar store's functions, for example, will differ from those of an internet shop. The former will require point-of-sale terminals to process purchases, whilst the latter will require e-commerce software that provides electronic shopping cart services.
However, most firms' operations take into account the following factors:
1. Process
The influence of the process on productivity and efficiency is critical. Manual processes that might be automated or duplicate work done by other divisions can cost a corporation time and money. Department by department, business operations procedures should be recorded so that operations managers may examine them for areas of improvement, consolidation, or cost-cutting. Documentation also aids in the training of new personnel.
Processes dictate how many people are needed. Who will be responsible for the tasks stated in the work procedures, and how many will be required? A small organization may only require a few generalists, but a giant corporation will need many more experts.
2. Location
The equipment or technology required for optimal business operations is frequently influenced by location. A pet groomer with a team and many grooming bays will require more space and equipment than a mobile groomer who provides services at the pet's house. A carpet cleaning firm will not need a storefront but a garage for its vehicles and office space for its employees.
Certain types of companies place a higher value on location than others, and the reasons for this differ. A solopreneur consultant may merely want a workstation at home, whereas a pet groomer will require a site with parking, and a software engineer will require access to competent personnel.
3. Supply
For improving business operations, paying heed to supplies or raw materials is highly crucial. Therefore supply management is one of the key functions of business operational management.
Business owners and managers have to find out the most reliable suppliers with supplies of high quality and the best supply prices.
4. Efficiency
Business operations managers need to optimize efficiency in all areas of the business. Whether a business is involved in a service-based industry or in a manufacturing sector, efficiency optimization revolves around the implementation of a leaner management team, sales team, organized distribution chain, etc.
Business operations managers find the best types of equipment with a low breakdown rate, good hiring practices, and improving the turnover rate.
5. Quality Control
Quality control management is another key element of effective business operations management. It ensures top-notch quality for the final product or service. A business operations manager should analyze the final product/service, plus he or she should also regularly ask for customer feedback.
For an efficient production or operational process, it is crucial that the final product is made up to the expectations. Learning from the defects of a product and utilizing customer feedback is one of the frequently used methods of quality control.
Analysis of Business Operations
It's critical to regularly monitor and analyze business operations once a company is formed, especially following a growth surge, to detect inefficiencies and enhance communication. A company's business processes can be improved by comparing them to industry standards and best practices.
Any company's specific business operations usually fall into one of three areas.
1. Methodologies
Processes are the bread and butter of corporate operations. These are the actions that are necessary for a company's survival. Any company must get its procedures right. It's what keeps your productivity and, as a result, your profits up.
2. Human capital
HR is included in a company's operations to cover all of its necessary procedures. Firms must ensure that they have the right people to carry out their vital tasks. This might imply hiring full-time employees. It may also entail collaborating with digital nomads and freelancers in the digital era.
3. Plant vs technology
Companies require equipment and tools in addition to a team of employees. These are the necessary answers for maintaining maximum efficiency in operations. That might imply a large amount of machinery and plant for a manufacturing company. Workforce management software might help a call center better roster and arrange its personnel.
Tips to Improve Business Operations
It's critical to maximize the efficiency of essential activities of the company. It can determine whether you succeed or fail. This is especially true in highly competitive markets such as eCommerce. So, how can you make your company run more smoothly?
1. Monitoring results
Understanding where you stand is the first step in enhancing any business operation. You can identify an avenue once you know how you're doing. In this location, there are a variety of things to keep an eye out for. For example, a company offering ACD software would wish to keep track of the following:
Total revenue.
Client inquiries or complaints in large numbers.
The above-mentioned subjects are the most prevalent.
Software availability (if delivered on a SaaS model)
Many of those factors are irrelevant to an internet apparel store. They're still looking for ways to make money. They may also wish to monitor the bounce rate of the website and other related measures.
2. Automation or streamlining
It's much easier to make beneficial changes if you have a better understanding of your current performance. You'll be able to pinpoint the processes that need to be improved. Then you may work on streamlining those elements of your business. This might entail automating specific procedures or employing new, different-skilled employees.
3. Adherence to more significant trends
You may also enhance corporate processes by looking outside. Keep an eye on your specialty as well as your performance. What are your competitors up to these days? What are the industry's significant trends? What you're seeking are strategies that will help you increase your efficiency and production.
Business Operations of Different Industries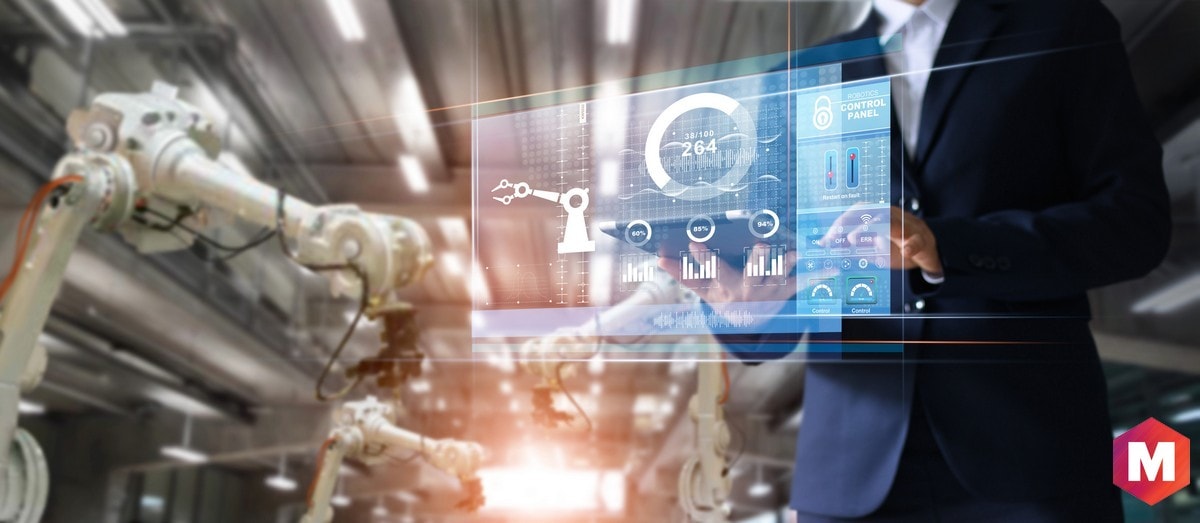 The operations of a firm differ by industry, and they are organized to meet the needs of many industries. Mastering the processes of a particular industry can aid a company's success. The following is a breakdown of company activities in several industries:
1. The retail sector
One of the most important aims of a retail firm is to carry things that consumers want at a price they're willing to pay. This implies that the company must have an effective inventory system to know what is in stock at any one moment and to minimize dead stock. Deadstock is a term used to describe things that a corporation has on hand but aren't in high demand.
2. The service sector
A service company's activities are split into two parts: front-end and back-end. To avoid laxity on one side, which might obstruct the company's aims, management must guarantee that the two divisions are working well. To boost customer happiness, the company should focus on simplifying service delivery to clients on the front end.
3. The manufacturing sector
Raw resources are transformed into tangible goods, which are subsequently sold to customers by manufacturing firms. One of the things a manufacturing business can do to increase efficiency is to get high-quality raw materials from reputable vendors. In the case of perishable and edible goods, the company should investigate how raw materials are stored, processed, and delivered to customers.
4. The technology sector
The key to simplifying a technology company's operations is recruiting the proper people and teaching them how to complete the responsibilities they've been given. This implies that the business should establish a recruiting criterion to assist in the selection of the finest candidates for the position. The organization should also develop an internal training and mentorship program in which top employees work closely with junior employees to assist them improve their abilities.
How to Make Your Business Run Smoother
The following are some tips for improving company processes that firms might use-
1. Evaluate results
A company's business milestones should be measured in a realistic and actionable manner. The process of evaluating performance begins with goal-setting. The company's management should create attainable goals with specific deadlines.
2. Stay up to date on the newest fashion trends
A company should keep up with what's going on in the industry to gain ideas on how to outperform the competition. The new invention, changing state and federal regulations, and changes in the local economy are all examples of trends. Knowing the latest operational trends and developments can assist the organization in identifying new solutions that boost performance.
3. Make procedures more efficient
Another strategy to improve corporate operations is to keep up with industry developments to boost productivity. Management should be on the lookout for new tools, software, and equipment that might help enhance and simplify important procedures.
How to Become a Business Operations Manager?
To become a business operations manager, having a bachelor's or master's degree in business administration is important, plus a specific degree may also be required based upon the organization's hiring process. In addition to this, experience within an organization is also important for leading to a promotion for a business operations manager profile.
Certifications in six sigma or lean management are also acquired by many operations managers. Different certifications are offered in logistics, supply chain, and operations management. Certifications programs are also available in production and inventory management that certifies employees as supply chain professionals and helps them become business operations managers.
Conclusion!
Every company relies on certain operations and activities to keep it going. These are the processes that are necessary for survival, development, and achievement. They're referred to as business operations when they're all put together. Business operational processes should also offer reliability and adaptability to an organization.
It's critical to make your company's operations as efficient and successful as possible. It's how you may outperform your competitors in terms of productivity. Look both internally and externally when attempting to improve. That way, you'll be able to locate them. A business operations manager would be responsible for using insights for designating responsibilities to the appropriate team member, preparing for the risk management, and allocating resources in a result-driven manner.
Hence, business operations management also ensures that businesses are run within a budget, plus they also ensure that all the departments conduct their day-to-day work and communicate with one another for creating favorable outcomes and increasing efficiency.
How effective do you consider a business operations manager for the growth and success of a business? Share your thoughts with us in the comment section below.
Liked this post? Check out these detailed articles on
Topic of Business
Alternatively, check out the Marketing91 Academy, which provides you access to 10+ marketing courses and 100s of Case studies.