The business model of WeWork revolves around being a commercial real estate company that offers shared workspaces for technology services, start-ups, and other types of business enterprises.
So, in simple terms, WeWork business model designs and builds top-notch physical as well as virtual shared spaces and office services for new-age entrepreneurs and companies. In this post, we will dive deep into the world of WeWork and try to understand how they are adeptly channelizing such a unique business model.
So, without any further ado, let us get started-
Introduction to the Business Model of WeWork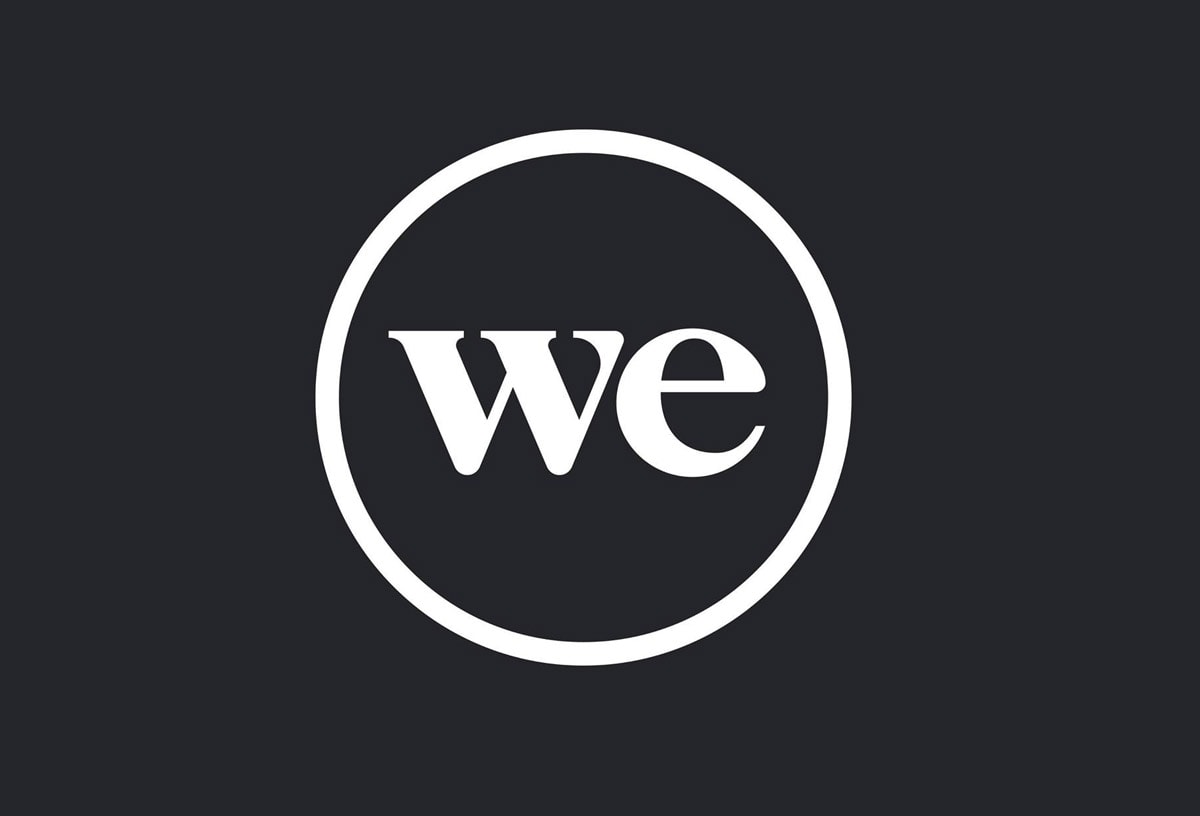 Workspaces are a considerable part of our lives. We all need that one perfect space to work in peace and pour all our hearts in it. It makes us give the best of our capacities and achieve success in what we do.
However, workspaces can be very expensive, and everyone might not be able to afford that. There are freelancers and many new entrepreneurs who want their workspaces but cannot afford to buy their ones. This problem can be solved by renting workspaces offered by WeWork. At WeWork, they offer workspaces for the hottest start-ups, small businesses, and budding entrepreneurs.
These workspaces are primarily shared spaces for co-working. Businesses from different sectors and domains can thrive under the same roof.
History of WeWork Business Model
This company was founded in 2010 with a view of giving workspaces and scope to flourish to freelancers and budding businesses. This highest point of profit for this company was $47 billion. However, after this, the company saw a downfall and incurred losses.
It got the company under critical scrutiny. Everyone began doubting the success of this company and its ability ever to turn these losses into profits. Consequently, the official announcement of this company was postponed to August 2019.
After that, WeWork launched WeCompany. It boosted the culture of co-working and helped WeWork come up with two more entities called WeLive and WeGrow.
Since then, the success of WeWork has been unmatched. It has made the world stay astonished at its business model and the successful execution of this model.
Main Line of Work comprised under the business model of WeWork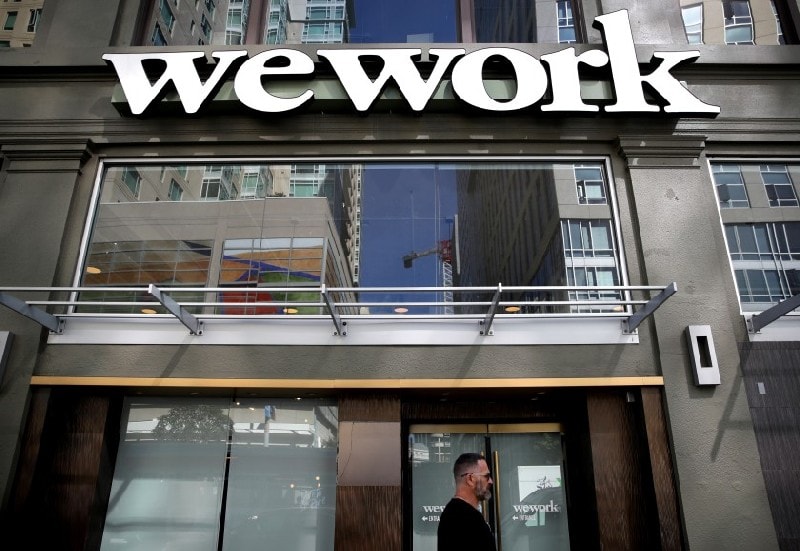 WeWork has a simple line of work that they follow to make workspaces available for co-working.
WeWork marks the most populated and the most known areas in large cities like New York City and Manhattan.
Then, they spot large buildings that are centrally-located and convenient for everyone to work and commute. They hire such buildings and refurbish them.
WeWork redecorates the interiors of the building and adds different features like cafes, restaurants, libraries, restrooms, and cubicles for employees.
These spaces are then subleased to other small-scale businesses and freelancers. The prices for these subleases are significantly higher than the actual hiring price at which WeWork has got them.
These spaces are rented out on a daily, weekly, monthly, and yearly basis.
Why Do Landlords Lease Out To WeWork?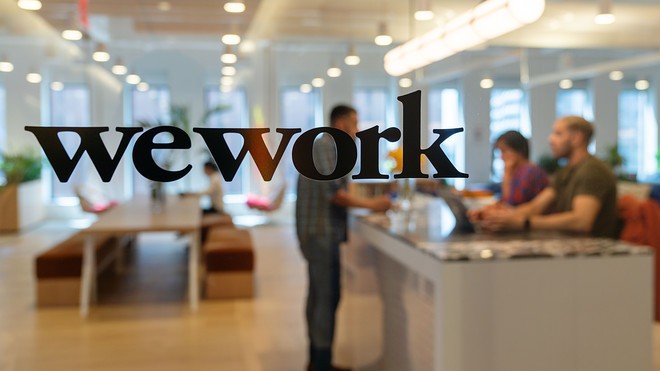 Creating and maintaining workspaces can be tedious tasks. The minutest details of these tasks take up a lot of time and effort. It can be quite taxing and expensive for landlords. If they lease out space to WeWork, this company takes care of the refurbishment and subleases. The landlords can be at peace and keep on receiving authentic and low-risk paychecks.
Property owners generally have limited properties, and most of them are concentrated in the same area. The landlords tend to keep the prices higher, and this attracts a lesser number of clients. On the other hand, WeWork takes possession of spaces located in different regions of the city. It gets them more clients from diverse locations.
Even if they incur losses in one place, they rebalance the costs at some other locations and get compensated in some different locations. It makes them more dependable and sure of profits.
Options for Membership at WeWork
Flexibility is the hallmark of WeWork. The packages that are offered by this company are mostly affordable and can be chosen by many freelancers and budding entrepreneurs.
There are four basic types of memberships at WeWork:
Hot Desks
Dedicated Desks
Private Offices
Custom Built-outs
1. Hot Desks
It is the cheapest form of membership. Many freelancers and solo workers prefer this option. The working of this plan is effortless.
The person just needs to show up at a common place where there are many desks kept. He/she can choose a desk and occupy it.
One can show up according to his/her timing and follow his/her schedule without any interference from anyone.
2. Dedicated Desks
These desks are dedicated to one person or one business. The client can rest assured that that desk is always going to be reserved only for him/her.
It is the best option for those who do not want something as exclusive as a private office but need a little more stability than hot desks.
3. Private Offices
If you are not a solo worker and have a small team, then you can go for private offices. These offices can be decorated the way you want.
On average, such offices can accommodate around ten employees. It gives the team a good boost and the feeling of a collective effort called teamwork.
4. Custom Built-Outs
It is perhaps the most lavish and expensive option available at WeWork. If you have a large business but still do not want to buy your own office space, then this option will suit you the best.
A company can hire these spaces and personalize them. They can design all the amenities they want to and redecorate the office.
If need be, they can create cubicles or cabins for the CEO, CFO, and other high-profile officers. Also, they can design labs and conference rooms for meetings and other company-specific tasks.
WeWork has rented such personalized built-outs to some of the most prolific and gigantic companies like Microsoft, Facebook, and HSBC.
5. Investors Backing WeWork
Various investors have backed WeWork and made it successful by supporting its activities financially.
The list includes several global entities like the private equity firm Hony Capital, SoftBank, and the real estate developer Greenland Holdings.
August 2017 saw a massive investment from SoftBank. It poured in $3 billion, out of which $1.4 billion were dedicated to the expansion of WeWork in the Asian markets. As a result, WeWork formed various subsidiaries like WeWork Japan, WeWork China, and WeWork Pacific.
Apart from these Asian investors, WeWork also has some western companies on board like J.P. Morgan, Goldman Sachs, and T. Rowe Price, who have invested in WeWork's Manhattan projects.
How Does WeWork Make Money?
The primary way of making money for WeWork is renting out office spaces to freelancers, solo workers as well as to large companies.
WeWork hires spaces at considerably low prices and then subleases it out at reasonably high prices. This margin helps them make money for themselves. Not all costs of the workspaces provided by WeWork are equal. The spaces in cities that are populated and have more scope for the business cost more.
On the other hand, the spaces where businesses might not flourish as much as comparatively lower. This difference keeps the profits of WeWork coming in. The prices that a mundane space gets are much smaller than what a furnished space could get. That is why WeWork redecorates and sets the interiors of the office spaces right.
It also creates and refurbishes some basic amenities like cafes, restrooms, and restaurants. It increases the price at which these spaces are leased out. In addition to large companies, WeWork gives out memberships to freelancers and solo workers on a daily and monthly basis. This income adds up to the total turnover of the company.
Apart from renting out workspaces, WeWork has some other ways of making money as well. It offers other services like car rentals in partnerships with some local businesses. It is an excellent way of promotion and expansion of the business.
Risks to the WeWork Business Model
WeWork spends a lot on paying rents to the landlords and landowners. Also, it spends hefty amounts on the redecoration of the workspace to make it suitable and more appropriate. However, if these spaces do not get rented out or do not fetch the right prices, it can pose a threat to the profits made by WeWork.
Also, there exists a risk factor in long-term leases. WeWork has to bear a lot of costs of finding the right properties, furnishing them, and leasing them out to the correct clients. But, the clients do not consider the risks of signing a long-term agreement.
So, if they do not get any profit while working at that particular office space, they move out of the office.
WeWork does not impose any restrictions on leaving the workspace and canceling the subscription. This discrepancy can get them in losses.
According to the records, the numbers which WeWork owes to the large companies which guarantee returns are very less as compared to the amount it has invested in giving out office spaces to small-scale companies and freelancers who might cancel the subscription anytime.
If the recession hits any time soon, the company might find itself locked in the long-term leases. The returns of these investments will not be guaranteed, and this can prove to be a massive loss.
Expansion of WeWork
Although WeWork is seen as a threat to traditional leasing companies, many investors are willing to invest in this venture. It has fueled its expansion.
The Chairman of Boston Properties Inc. made a tour to visit the New York City properties of WeWork and showed interest in investing in this brilliant venture. Now, WeWork is the primary tenant in a redevelopment project worth $300 million, which is co-owned by Boston Properties.
Smaller landlords seem assured that WeWork can get them more profits than what they can get by working alone. It has led to the business of WeWork growing manifolds.
The company has come up with four other offerings which are sure to attract many more clients than before.
WeGrow: This is an elementary school that has a conscious entrepreneurial alignment.
WeLive: These are the co-living spaces which are designed primarily for entrepreneurs who need workspaces only for a short duration.
WeMRKT: It is a retail space that sells the products manufactured by the partners of WeWork.
Rise By We: This is a wellness studio designed by WeWork aimed at providing all the wellness amenities under one roof.
Final Thoughts!
WeWork is an innovative and novel way of leasing out workspaces. It gives the clients flexibility and the choice of getting cost-effective spaces.
WeWork is backed by some of the most successful companies in the world. It is now looking for expansion in the Eastern countries. The perks of hiring office spaces from WeWork have made it most successful and profitable.
Did you like the business model of WeWork? How inspiring did you find their business idea? Share your perspectives with us in the comment section below.
Liked this post? Check out the complete series on Business Models