Being the world's largest restaurant chain by revenues, the business model of McDonald's works as an American fast food company channelized via an efficient franchise business model worldwide.
McDonald's serves more than 69 million customers daily in over 100 countries, and they all love the wide variety of products incorporated by McDonald's business model such as-
Hamburgers
Chicken products
French fries
Soft drinks
Milkshakes
Salads
Desserts
Coffee
Breakfast
Wraps, etc.
This post will take you deep into the business model of McDonald's and help you understand how it has reached the zenith of success by being the second-largest private employer in the world with 1.7 million employees (behind Walmart with 2.3 million employees). So, let us get started straight away-
Introduction to McDonald's Business Model
Richard and Maurice McDonald moved to California from New England in search of opportunities. In 1948, these brothers launched a Speed Service System with burgers that would cost 15 cents each. As they gained more popularity with time, they took to franchising their concept.
Ray Kroc was a native Chicagoan and a salesman who visited the McDonald brothers in 1954. He was highly impressed by the business model that they followed. Hence, he became the first franchise agent of McDonald's.
He opened the first restaurant for McDonald's System Inc. In 1961, with $2.7 million, he purchased the rights from McDonald brothers.
McDonald's is presently one of the most leading companies in the Fast Food Restaurant genre in the world. A considerable percent of the world population consumes its fast food. No doubt, the world has witnessed a wave of 'McDonaldization.'
McDonald's follows a Franchised Business Model.
The company franchises restaurants that serve beverages and fast food across 100 countries.
It has reached over 37,000 restaurants globally, which serve more than 70 million people, or more than 1% of the total population of the world. In 2019, it re-franchised several of its restaurants. It aims to reach 95% of restaurants as its franchisees.
Franchise Business Model of McDonald's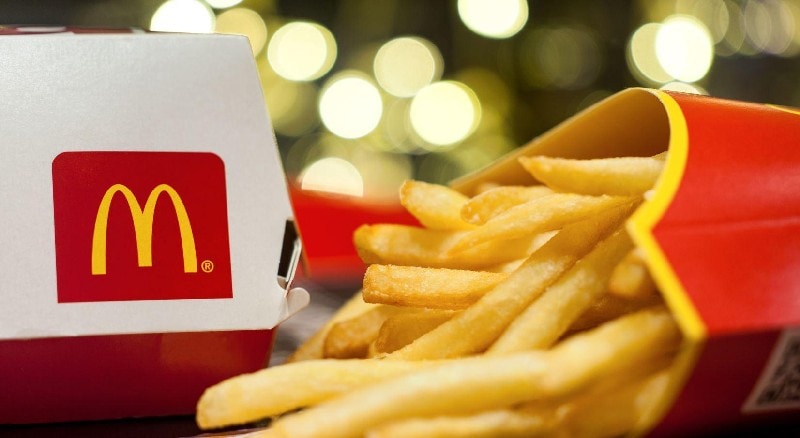 McDonald's follows a three-structured franchise model.
These are popular franchises, developmental licensees, and affiliates. A shared agreement bounds its franchisees. The feature that makes McDonald's the second-largest food brand in the world is its ability to focus on quality and innovation, customer relationships, and relationships with its franchisees.
Honestly, McDonald's can be mostly referred to as a franchisor.
90% of its restaurants are run by its franchisees, which they own and operate. The company supports all its franchisees, whereas they act as their employer and exercise significant control over the pricing, the sale, and the operation of their restaurants.
The independent franchisees majorly benefit from the brand name that the company has all over the world.
The company, on the other hand, supports its franchisees so that they can be successful in their business. The most significant aspect of it is that it tests the innovation of its franchisees.
With good outcomes, it also implements those on all of its operational restaurants across the world. Hence, the franchisees enjoy both independence and support from their parent group!
Contemporary Global Presence of McDonald's Business Model
By the end of 2017, the company had 34,108 franchised restaurants all over the world. It also had 3,133 operating restaurants in its company. The total number of restaurants in 2017 amounted to 37,241, which spread over 120 countries.
The US is the leading market for McDonald's and accounts for most of its revenues. The company gained an income of $7.483 billion from the US in 2019. In 2017, the number of McDonald's operated and franchises restaurants in the US was 14,036.
UK, Canada, China, Australia, France, Germany, Netherlands, Italy, Russia, Spain, and HongKong are the leading international operated markets. In 2019, the company gained $11.398 billion in revenue from these countries.
In 2019, McDonald's became the most valuable QSR chain. By then, it had total assets of 47.5 billion USD and brand value of almost 130.36 billion USD. It saw a 36% rise in revenue as compared to 2018. It's global comparable sales increased by 45.9% in 2019, and it witnessed a free cash flow of $5.7 billion.
Deciphering the Business Model of McDonald's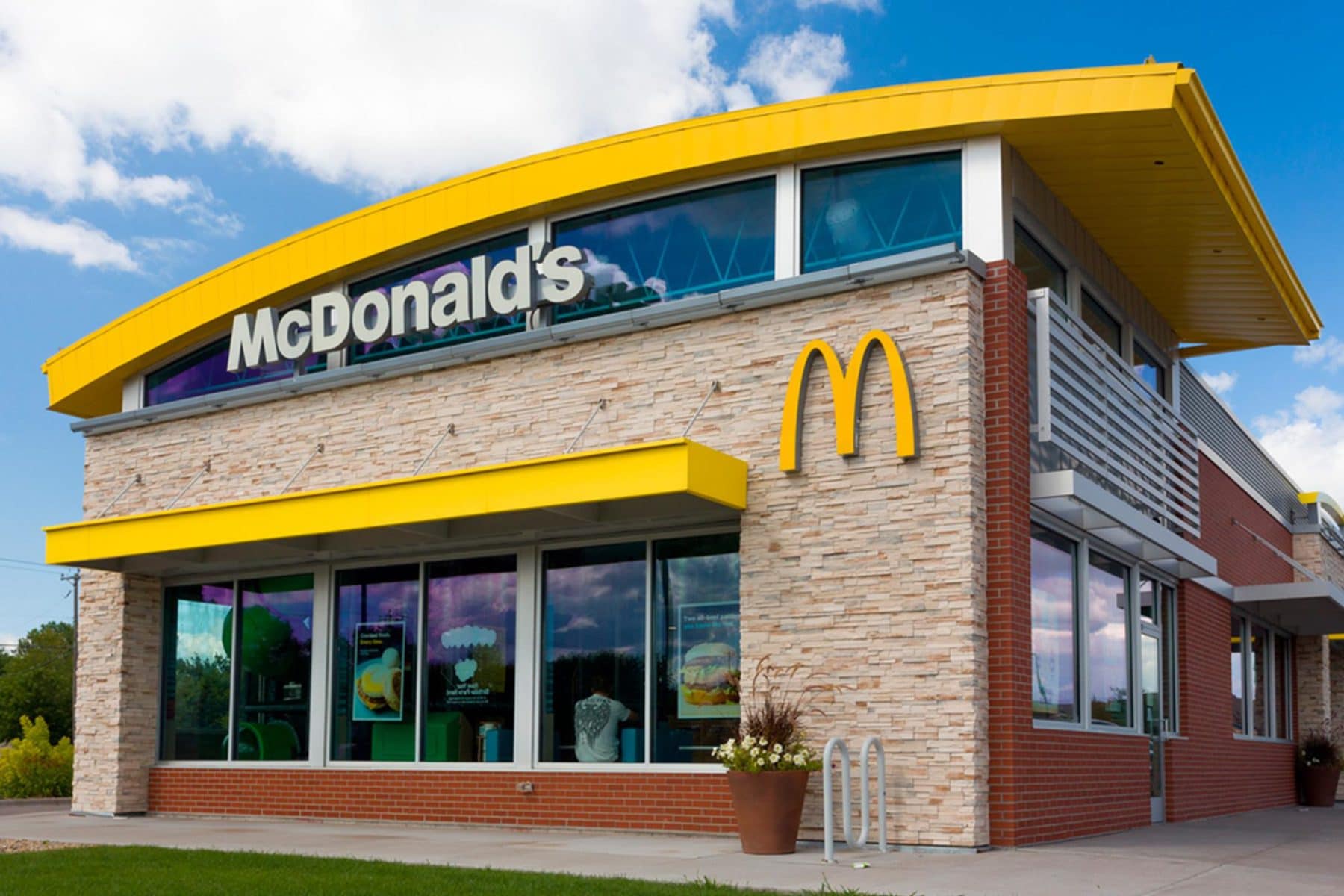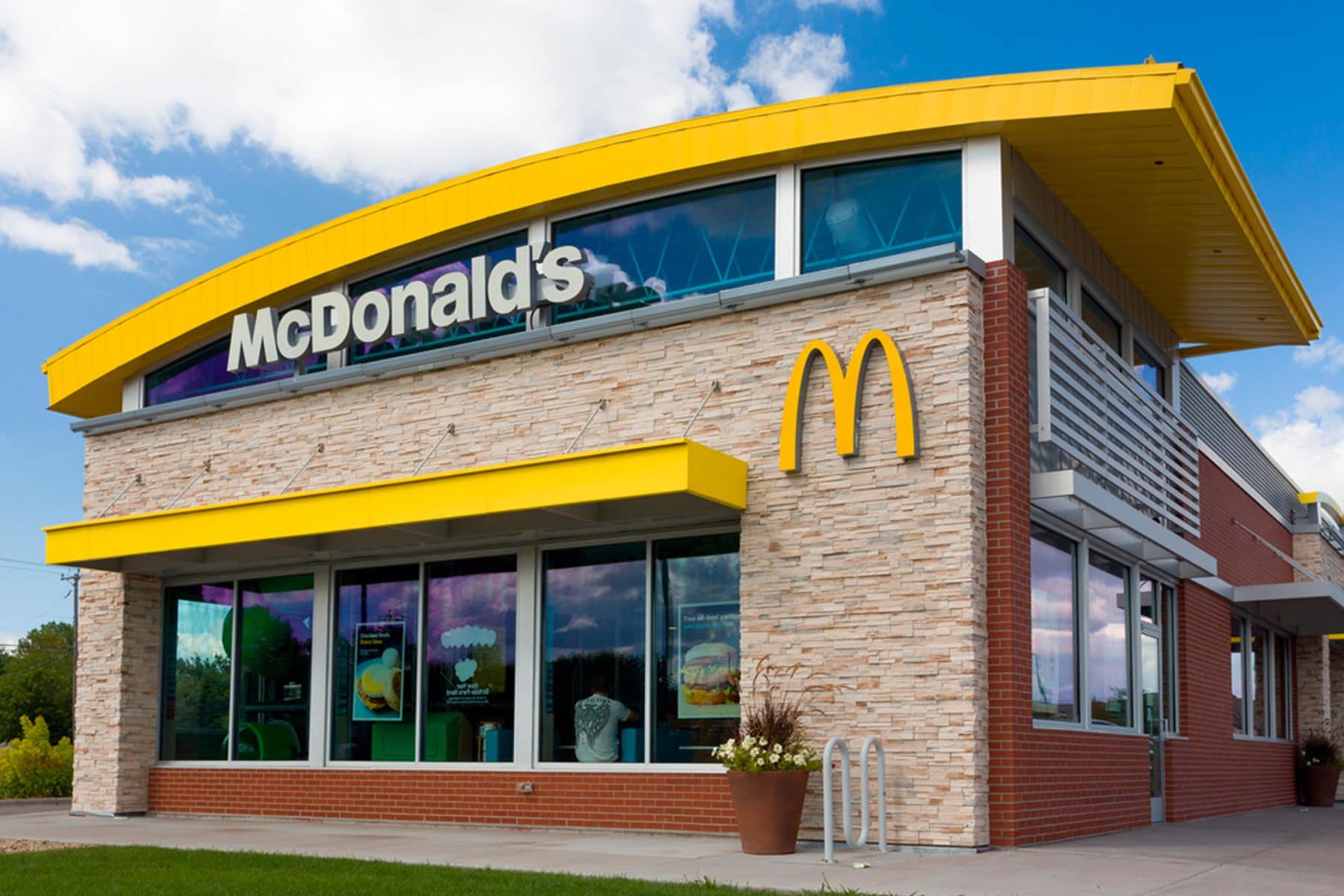 The company focuses on and deals with three types of franchises.
1. Conventional Franchising
The company obtains a lease or own the land and the building where the restaurant is situated. The franchisees pay for decor, equipment, seating, and signs. This type of agreement is the best of its kind, and it accounts for the highest standards of operational performance in the QSR industry.
The franchisees also reinvest their capitals, with time. The company provides them with all the support that they need to be successful. These range from the implementation of innovative ideas to operational help. Through this, the company increases its overall value as its functional restaurants bring in more revenues.
A 20-year term is set for the franchised agreement. During this period, the franchisee is required to pay a minimum rent to the company, with the royalties forming a particular percentage of its sales.
A franchisee is also expected to deposit a certain amount while the agreement is signed, and they open a new restaurant. It allows the company to increase its cash flow significantly.
2. Developmental License
Unlike conventional franchising, the company does not make any investment when it comes to developmental license. The licensed franchisee invests in the entire capital. They also pay for both the operational cost as well as the real estate charges.
However, the company receives a royalty from the percentage of sales. The company also gets a certain amount for every license provided to a new franchisee.
McDonald's uses this structure in more than 80 countries. Around 6,900 restaurants operate under this structure.
3. Affiliates
This type of agreement accounts for equity investments. McDonald's receives a percentage of the sales as a royalty.
China and Japan are the largest affiliated markets of McDonald's, with each having 2,600 and 2,900 affiliated restaurants, respectively. The company has around 5,800 affiliated markets!
Marketing Strategies of McDonald's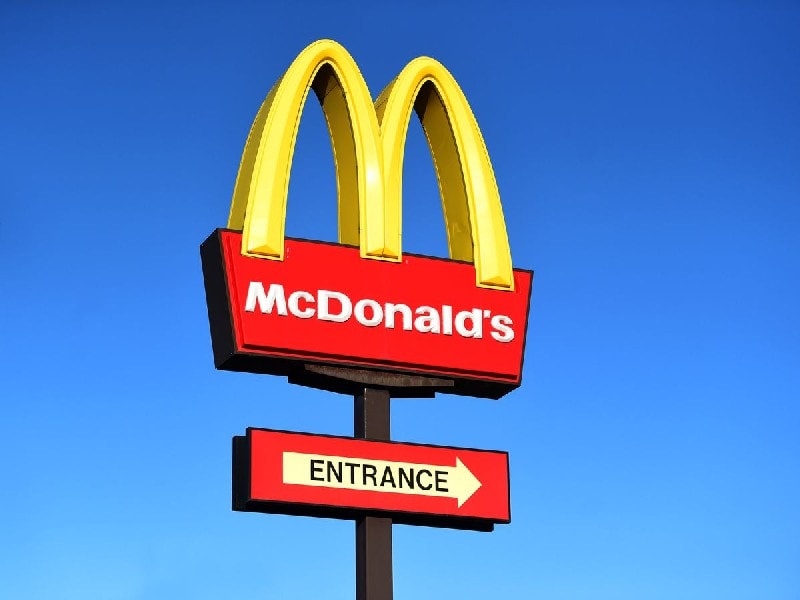 1. Brand Mission
McDonald's follows the mission statement of "Quality, Service, Cleanliness, and Value." It enhances the customer experience by focusing on 5 Ps. These 5 Ps include people, products, place, price, and promotion.
The company majorly focuses on providing high-quality food at affordable prices. The sales increase as it focuses on customer satisfaction.
McDonald's has launched and developed a velocity growth plan in 2017. It is based on three pillars, namely:
Retain: The Company seeks to retain its existing customers.
Regain: It seeks to regain the customers that it has lost. It is done by increasing the quality of food and decreasing the prices charged for the same (often, providing the customers with discounted offers). It also strives towards enhancing its convenience.
Convert: It seeks to convert its casual customers to regular customers by offering refreshments and snacks at low prices.Presently, it has identified the three accelerators of growth, namely:
Digital Platform: They connect with their customers, mostly their target audience, on digital and social media platforms.
Delivery: They seek to deliver their experiences at the homes of their customers.
Enhancement of its future in the US: The Company has also invested in the introduction of new technologies in its operated restaurants in the US so that they provide efficient services and high-quality food.
3. "Diversity IS Inclusion"
McDonald's proposition of "Diversity IS Inclusion" has led it to become the second-largest food brand in the world. The company seeks to provide equal respect, recognition, and admiration to individuals from different communities of the world.
The members of the company actively engage in all sorts of exchange programs. The company primarily focuses on the diversification of culture.
4. Acquisition of Companies
The number of companies acquired by McDonald's since its inception is indeed surprising. It is also one of the essential reasons why it rules the food industry. The McDonald's Corporation Mergers and Acquisition (M&A) has profoundly engaged in careful acquisitions.
In May 1968, the company acquired McDonald's acquired Donato's Pizza, which was a mid-western chain of 143 restaurants. Yes, 143 restaurants! In May 2000, the company acquired the Boston Market.
Boston Market is primarily known for its fast-food restaurant chain with a touch of home-style food.
5. McDonaldization
It is one of the very few companies which have successfully incorporated international marketing strategy. The success of McDonald's in the global forum is often referred to as the 'McDonaldization' of the world. Its organizational structure is the reason behind its success in more than 120 countries.
The centralized organizational structure focuses on localization.
The mass appeal in the foreign localities is what revamps its influence. It uses its strategic business model and orients it with timely intervention to build up an international network.
6. Community Engagement
McDonald's actively engages in and contributes to community services. They made an impactful presence in diverse communities through these efforts. It also seeks to provide education for all.
Its Hamburger University prepares its members in running the multi-million dollar business through global leadership and skill development initiatives.
7. Employee Relationship
McDonald's supports its employees like no other company does. Career opportunities, positive work environment, and relationships are promoted to achieve business growth.
Role-models, mentors, and sponsors are always there to guide their employees on career strategies, effective leadership, and business growth prospects.
8. The Facade of Price
You do not mind paying $5 for a cup of coffee because if costs much less than its competing brands like Starbucks! Have you ever thought about why you would spend $5 on a cup of coffee that was prepared with some coffee beans, water, a bit of milk, and chocolate syrup?
Well, you need to think twice! Also, this is precisely how they make money!
Revenue Generations by the Business Model of McDonald's
Money making by McDonald's Business Model is based upon franchising.
The working of this Franchising Model depends upon the using money of small investors by the fast-food eatery chains, whose primary reason for existing is fast and productive development and global expansion.
For such incredible use of the franchising model, Ray Kroc can appropriately be named as the father of the means through which McDonald's makes money, as he masterly channelized the franchising business model of McDonald's.
He came up with the idea of expanding the size of McDonald's business without compromising the quality of its products. Money making of McDonald's gets channelized by turning into the landowner of all the franchisees.
All in all, the Revenue model of McDonald's is an adoption of a three-legged stool strategy- McDonald's, Franchisees, and Suppliers.
Let us have a look upon some of the revenue related statistics of McDonald's Business Model-
Revenue Statistics of McDonald's
As per a 2017 study, the income was around 22.82 billion US dollars.
The brand estimation of the McDonald's is 88+ billion US dollars; outperforming Starbucks with a brand estimation of 43 billion US dollars.
The overall gain of McDonald's in 2017 was $5.2 billion; this worth saw an increase of about 11% from the preceding year.
As per a study in the year 2018, McDonald's developed as the most valuable fast-food chain with a brand value approaching 126.04 billion US dollars.
In 2018, the total assets of McDonald's were about 33.8 billion US dollars.
As the faster growing fast-food chain, McDonald's divides its market into four segments:
1. United States
In the year 2017, the US market generated the most significant amount ROI of $8 billion.
2. International Lead Markets
It includes Australia, France, Canada, UK, Germany, etc., plus it generated $7.3 billion in the year 2017.
3. High Growth Markets
It is comprised of Italy, China, Russia, Poland, Spain, Netherlands, Switzerland, and so for that brought around $5.5 billion in the year 2017.
4. Foundational Markets and Corporate
It includes all the remaining market and corporate activities of McDonald's Business Model. It was responsible for generating $1.9 billion ROI in the year 2017.
Wrapping it up
The fast-food industry often faces challenges related to the matters of a proper nutritional and healthy diet. However, McDonald's has survived all these challenges.
Even if it does not sell much in a year, it still somehow manages to make profits out of its company's business models.
If you are someone who is taking their first step in the world of entrepreneurship and business, you got something to learn from McDonald's business models and their marketing strategies.
On the lighter note, do tell us about your favorite McDonald's item?
How inspiring do you find this franchising business model of McDonald's? Share your views with us in the comment section below.
Liked this post? Check out the complete series on Business Models