In this article, we have analyzed the the Business Model of Whatsapp in depth. WhatsApp is a communication and messaging service that lets users send messages via text, video, or audio means and makes money through its business API product. It has revolutionized the field of communication and is one of the most significant success stories in the history of technology.
WhatsApp makes money by charging large and medium enterprises for using its Business API but earlier it used to monetize its customers via a subscription model. Users were supposed to pay $1 per year for using the app. At the time of the subscription model, WhatsApp had around 700 million users and now, it incorporated more than 2 billion users.
How WhatsApp was Started?
WhatsApp or WhatsApp.inc was founded in the year 2009 by Brian Anton and Jan Koum, who previously worked at Yahoo for 9 years, from 1998 to 2007. The idea of running a business and revenue model of WhatsApp came into their minds when they purchased an iPhone & realized that the app industry was an untapped market.
The very first version of WhatsApp was not even a messaging app and users could only update their statuses that others in their network could see. WhatsApp founders then noticed the increase in user traction after Apple launched Push notifications in June 2009 and they enabled their users to get pinged when someone in their network shared any update on the status.
Users started enjoying this feature and they opted for this app to ping on another that ultimately turned WhatsApp into an instant mobile messaging service.
Then the messaging feature was added in WhatsApp version 2.0 that led WhatsApp to be able to secure a place in the top 20 App list of the Apple App Store.
Most of the social networking apps earn revenue by promoting various advertisements on their platform. But surprisingly, WhatsApp which engages a billion users today has always been ad-free. Most of the money earned by the founders was through the price on which WhatsApp was initially released.
There was also an initial fee for installing WhatsApp through the application store. An annual fee of 1$was also charged to all the android users. Hence, the WhatsApp business model wasn't quite complicated and was limited to the above sources of revenue until the takeover of WhatsApp in the year 2014.
But there was also a big loophole in the annual fee-charging system of its business model. Many users tended to change their country selection on WhatsApp and hence, didn't have to pay 1$ annually. Therefore, WhatsApp incurred a significant loss on the revenue being collected.
Why WhatsApp don't sell Ads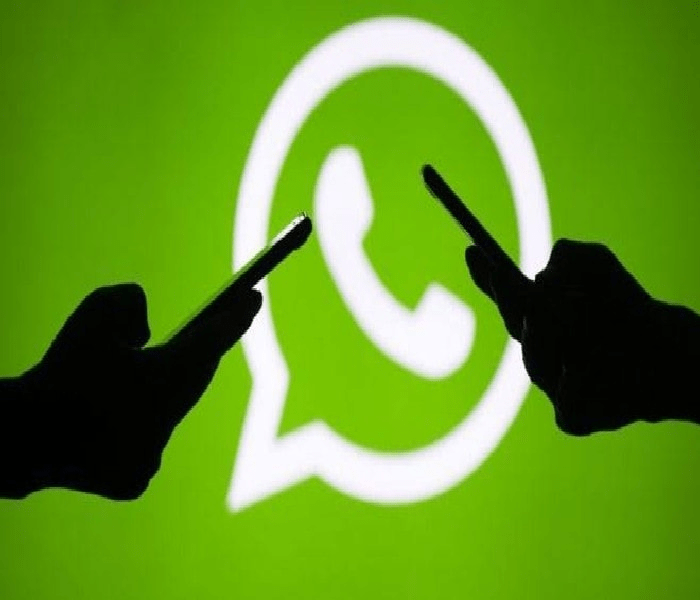 In one of the 2012 posts on the WhatsApp blog, the founders shared why they disliked ads and why they never wanted ad-based monetization- And they said-
At every company that sells ads, a significant portion of their engineering team spends their day tuning data mining, writing better code to collect all your personal data, upgrading the servers that hold all the data, and making sure it's all being logged and collated and sliced and packaged and shipped out… And at the end of the day, the result of it all is a slightly different advertising banner in your browser or on your mobile screen.
Remember, when advertising is involved you the user are the product.
At WhatsApp, our engineers spend all their time fixing bugs, adding new features, and ironing out all the little intricacies in our task of bringing rich, affordable, reliable messaging to every phone in the world. That's our product and that's our passion. Your data isn't even in the picture. We are simply not interested in any of it.
Initial Revenue Generation Strategy of WhatsApp
WhatsApp founders received their initial funding of $250K from ex-Yahoo! Friends who were also granted co-founder status.
In the early days, WhatsApp was also funded by investors such as Sequoia Capital who invested a considerable sum of about $8 million in 2011 for 15%shares in the company. Later on, Sequoia Capital also spent another $52 million in February 2013.
Sequoia Capital's investment was the primary source of income for WhatsApp's 50 staff members. However, the model of WhatsApp was not needing much of the expenditures as the primary cost of running the app was only associated with sending a verification code to the users. This helped WhatsApp in waving off the $1 subscription fee.
But after the acquisition of WhatsApp by Facebook, all these financial woes came to an end and entirely changed the WhatsApp business model.
Here are some chronological changes in the WhatsApp businesses which are worth noting-
WhatsApp was founded by Brian Acton and Jan Koum on February 4, 2009
In October 2010, Anton Koum convinced five ex-colleagues from Yahoo! to invest a total of $250,000 as seed money.
In April 2011, Sequoia Capital invested $8 million in WhatsApp for 15%stakes which was termed as Series A.
Sequoia did a follow-up on the investments in July 2013 with a considerable sum of $52 million in the company, which was termed as Series B. The valuation of WhatsApp at this point was$1.5 billion.
In February 2014, WhatsApp was acquired by Facebook. Inc
The Facebook Acquisition of WhatsApp
Today WhatsApp is owned by Facebook Inc as Facebook acquired WhatsApp in 2014 for a sum of 19 Billion US dollars when WhatsApp had less than 100 million US dollars in revenue and completely changed the whole WhatsApp business model.
In addition, the immediate winner of this Facebook's acquisition of WhatsApp was but Sequoia Capital that made $3 billion on an investment of around $60 Million.
It has undergone a plethora of changes and developments since the moment the app first came into the market. Every Smartphone user is seen to use WhatsApp, and it has also been successful in replacing some of its traditional contemporaries.
While talking about this acquisition, WhatsApp founders wrote on their blog-
Today we are announcing a partnership with Facebook that will allow us to continue on that simple mission. Doing this will give WhatsApp the flexibility to grow and expand while giving me, Brian and the rest of our team more time to focus on building a communications service that's as fast, affordable, and personal as possible.
Here's what will change for you, our users: nothing.
WhatsApp will remain autonomous and operate independently. You can continue to enjoy the service for a nominal fee. You can continue to use WhatsApp no matter where in the world you are, or what smartphone you're using.
And you can still count on absolutely no ads interrupting your communication. There would have been no partnership between our two companies if we had to compromise on the core principles that will always define our company, our vision, and our product.
Features of WhatsApp Business Model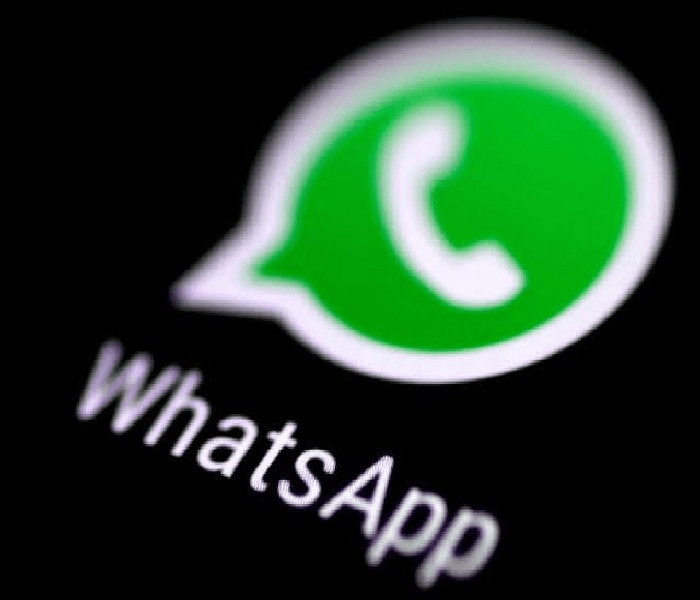 The WhatsApp business model has incorporated a large number of features into a single application that provides easy access to people for communicating with their family and friends across the globe.
For employees and entrepreneurs, the WhatsApp business application helps to promote companies through advertisements.
WhatsApp follows the mantra, "To rule the devices of everyone wanting to connect with the people who are present in their phonebook."
Here are some noteworthy features of WhatsApp-
Chat for messaging people across the globe
Multimedia and file sharing
Calls which include VOIP and Telephony Communications
Group chats also enable a person to add people who were previously unconnected on WhatsApp
A massive list of emoticons that has seen its path of diversity
This app is completely ad-free, to most people's relief, and can be downloaded free of cost.
So, it doesn't come as a surprise that people wonder as to how this revolutionizing app makes money?
We all use WhatsApp to communicate and respond to messages, but we all feel intrigued about the ways through which WhatsApp makes money without any ads or subscription fees. Let us understand that-
How does WhatsApp make money without ads?
WhatsApp has been continuously evolving and adding new features to enhance the experience of the user for communication. Much to the relief of users, WhatsApp does not incorporate advertisements. These advertisements often cause hindrances in the user's way of communicating, which is avoided through the add-free policy of WhatsApp.
As stated earlier, in the beginning, WhatsApp used to make money by monetizing its customers via a subscription model but in the year 2016, they decided to wave off the $1 fee to focus on user growth and let WhatsApp become the market leader in instant messaging space.
Since the acquisition of WhatsApp by Facebook in February 2014 for a gigantic sum of $19 billion, the application has gotten a new outlook from the olden days. Now, to make money WhatsApp business includes the following features-
1. WhatsApp for Business API
To increase the valuation of WhatsApp and to enhance the growth prospects of the well-known application, Facebook launched the WhatsApp Business API. This application has been successful in improving the WhatsApp model by enabling the user to create business profiles so that they can be verified on this application.
The checked business profiles have been given the perks of creating business profiles and attaching their business websites as well as contact information to the profile on this fantastic application. This application's level 1 is entirely free but comes with several in-app purchases to add more features to the ongoing use.
The level-2 is paid version that you can use if you have more than 300 customers contacting you. WhatsApp charges money for slow replies, plus it also allows you to send business-initiated template messages. Each of the template messages that business API users of WhatsApp send has a price that will vary with the target country.
This application is one of the significant contributors to the application's revenue and is an essential aspect of WhatsApp's business. Some of the key customers that are using this feature are-
2. Used as User Generation Tool
WhatsApp is being used as a user generation tool through Facebook. Revenue is generated by advertising on Facebook with the help of the user data and information acquired through the WhatsApp databases.
This helps in displaying advertisements more effectively and hence, is a significant contributory aspect towards the app's finances.
3. In-App Purchases
Even though installing WhatsApp is completely free, there are many in-app purchases to avail of individual facilities and additional functionalities.
This is how a user can improvise his/her communication experience by paying an amount through in-app purchases.
4. Advertisements on WhatsApp for Business
Advertisements are a significant source of income for most social-media applications.
Hence, to avail of these resources, the WhatsApp business application was developed. This also helps in promoting various businesses or start-ups and providing a whole different dimension to WhatsApp's business and revenue model.
5. WhatsApp Payment Service
WhatsApp has come up with this feature recently in India, which is actually a peer-to-peer payments solution.
With the inclusion of this strategy in the business and revenue model of WhatsApp, the company has ensured a bigger market share for itself that is putting it in the league of Paytm and Google Pay.
While highlighting the potential of WhatsApp Payments at Facebook's Q4 2019 earnings call, Mark Zuckerberg said-
One example we've been working on is WhatsApp Payments. You'll be able to send money as quickly and easily as sending a photo. We got approval to test this with a million people in India back in 2018, and when so many of the people kept using it week after week, we knew it was going to be big when we get to launch. I'm really excited about this and I expect this to start rolling this out in a number of countries and for us to make a lot of progress here in the next six months.
The future of WhatsApp Business Model
WhatsApp is being used by more than a billion users all over the world.
It also makes a variety of features available for the users as well as encompasses additional facilities so that the user doesn't have to bother installing applications for every purpose related to communication.
Even though WhatsApp has gained immense popularity in the last few years, it still faces significant competition in China, Japan, and Korea, where WeChat is predominantly used.
Certain countries have banned the usage of WhatsApp due to differences in ideologies. But the lack of grip on these countries and the revenue lost due to this is well-compensated by the massive usage of the application in countries like India.
WhatsApp has revolutionized the way people communicate, and its journey of evolution holds an essential spot in the field of technology. A plethora of businesses function through WhatsApp, and a large number of companies have partnered with the application to provide customer care to their clients.
Travel companies and event organizers are sharing important details with their clients. Great news articles and information can be quickly circulated via WhatsApp.
Future of Revenue Generation
The app possesses a lot of potential in spite of not including advertisements in the business and revenue model of WhatsApp.
And this decision has only increased the number of users since the users consider the add-free policy as the significant advantage of WhatsApp. If the application is still thriving without ads, then it can surely maintain its dominating position in the future.
The WhatsApp model also requires specific add-ons to increase the revenue being generated. Strategic partnerships can play a significant monetizing role. The 'stories' feature has been newly introduced on WhatsApp. By including sponsored stories in-between those stories, revenue can be generated, and the user's communication wouldn't be hindered.
WhatsApp can also create certain other features like Ads In The Status Section, Whatsapp Pay In Other Countries, and Leveraging Data From Whatsapp For Businesses to make use of its omnipresence while still maintaining the no-add policy in the original form.
Even though the app isn't currently having a concrete revenue model, making use of these avenues in the business module of WhatsApp can prove to be helpful in the longer run.
Conclusion!
On the concluding note, we can say that right now, WhatsApp's model is not very much dedicated to monetization through its products and services, but in the near future, with its new business products it is for sure going to be more revenue-oriented.
Right now, the company has one of the widest user bases that is going to empower it to widen its reach and optimize profits. The real challenge that WhatsApp faces now is-
How to move from an ads-free model to an ad-based revenue-driven model by retaining its current consumer base of more than 2 billion active users around the world.
However, right not they are mainly focussing on their WhatsApp for business API – a paid service targeted towards businesses serving as the main source of income of WhatsApp.
What do you consider most interesting about the business and revenue model of WhatsApp?
In case of any queries, or doubts about the WhatsApp Model, feel free to drop in your views in the comment section below.
Liked this post? Check out the complete series on Business Models