Profiteering is defined as an activity that helps to generate an unreasonable amount of profit through sales of essential products during times of emergency.
The profit that is earned is obviously of huge proportions and is generated through unfair means, manipulation of prices, exploiting situations that have transformed from bad to worse, abuse of power and temporary scarcity of merchandise.
Several business houses have been accused of profiteering from circumstances that are beyond our control. Remember, profiteering is not limited to a single state or country but can be seen in most parts of the world because of human greed and his desire to make profits at all costs.
Meaning of profiteering
The word profiteering is not to be taken lightly. It actually refers to making money through sketchy and unfair means. There is no government control over profiteering as the dire situations contribute to worsening during emergency times.
The government tries to take any sort of action only when illegal means are deployed by the profiteers. The large profits earned via profiteering seem very tempting but has serious repercussions if it comes under the legalities.
War profiteering
War profiteering is defined as making profits by selling basic as well as luxury goods and services at unreasonable prices during wartime. The basic things include clothing, weapons, and food items like milk, bread, and sugar, whereas hard liquor is considered a luxury item.
During the Civil War in the United States, war profiteering was at its height as companies sold low-quality uniforms and shoes to the army. Some companies that have been booed for making war-time profits include Lockheed Martin and Boeing.
In the year 1777, during the American Revolution, we had read about several instances when merchants were profiteering from their wares.
Political profiteering
Political profiteers are a dime a dozen and are found in almost all the countries. They make huge profits by taking bribes and passing favors in the form of sub-standard contracts of products and services. Some prominent examples are-
Simon Cameron was the first Secretary of War during Abraham Lincoln's presidency. The authorities charged him with the corruption of war contracts, and he had to resign from his position in the year 1862.
Andrew J May was a congressman from Kentucky and chairman of a Committee on Military Affairs. He was charged with political profiteering and was later convicted of taking bribes.
Examples of profiteering
Profiteering exists where people in position or power start abusing and manipulating their authority for personal financial gain and that too at the cost of common masses.
Several times we have seen the gas stations increasing their product and service prices during a gas shortage in a particular area. They are aware that people will have to pay whatever they are demanding because it is a necessity and you have to buy it at any cost.
This led to huge profits for the profiteers but severe losses for common people. Same was the case with LPG cylinders. In the year 2017 when the Indian government decided to allow a specific number of LPG cylinders to its customer, the profiteers were very happy as they gained huge amounts by selling the LPG cylinders in an unofficial capacity in the black market.
Gas cylinders are a necessity item, and as the demand was greater than the supply people had to buy them at any cost.
Another prime example of profiteering is pay-day loans. The people offering such loans demand high rates of interest that make it very difficult for individuals to pay them back.
The amount keeps on adding up and sometimes the person who has taken out the loan has to give up the asset that he had kept as a guarantee because he is unable to comply with the agreed high-interest rates. The inflated rates help in unfair profit, but you cannot do anything as it is not illegal under normal circumstances.
Why is profiteering wrong?
Profiteering is not considered illegal until and unless it involves a crime. It is just extreme exploitation of both supply and demand. The demand is less than the supply, and that is why people are resorting to such drastic measures.
Business owners are often accused of profiteering if they raise prices of products during emergencies, especially during war times.
The term profiteering is also applicable to business entities that encourage corruption in politics to gain government contracts. This is wrong as they are exploiting people on inhuman grounds.
The mantra of a successful business is profit, and sometimes companies forget to draw the line and take part in unfair means to increase their profits even if it comes at a huge cost. It is not illegal but has a direct impact on the society which is already suffering because of excruciating circumstances.
There are several cases where profiteering has been considered illegal, for instance, during price-fixing. Some prime examples of cartels that faced prosecution at one time or other are graphite electrodes, citric acid, and lysine.
Types of profiteering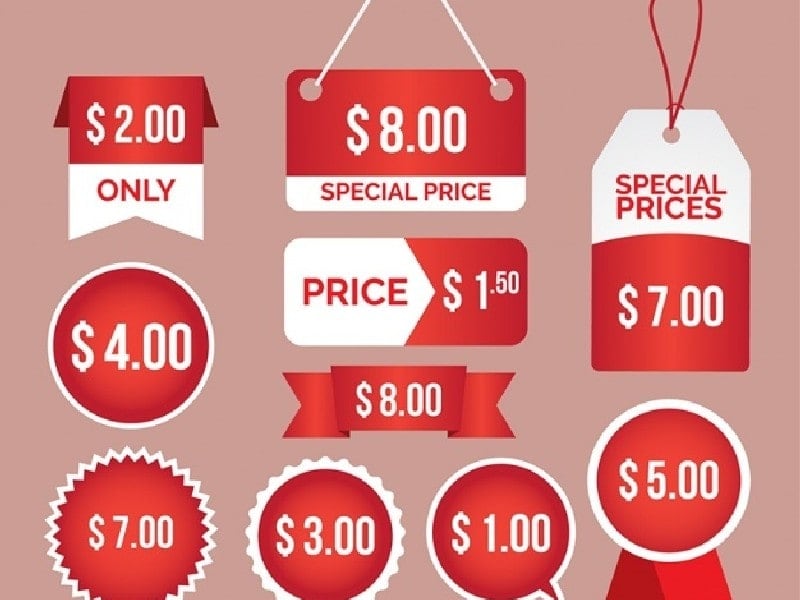 There are two types of profiteering, and they have been described below-
1. Price Gauging
This is a type of profiteering where someone takes advantage of more demand than supply by raising the price level of products and services. It is applicable when the price level is much higher than reasonable and can be considered exploiting to unethical levels.
Some common situations where we can easily see price gauging is during natural disasters like hurricane or floods when people are already suffering. It also refers to amounts obtained through inconsistent and unfair practices.
The state-of-emergency law in Florida considers price gauging as a criminal offense.
In case a person dealing with supply of essential goods, commodities and services sharply raise the prices in anticipation of a disaster or civil emergency, or if he cancels any supply contract to take advantage of dire circumstances, it comes under criminal offense and is punishable by law.
2. Price Fixing
Price fixing is a type of profiteering where two or more companies agree to fix the prices of products or services so that they can control both the elements demand as well as supply in the market.
It means that all the parties who are a participant in the agreement will keep the price level same so that the consumer cannot find any other alternative and at last will have to buy the products or services at the established rate even if it is very high from the normal ones.
The profiteers are obviously on the same side and the consumer on the other. Price-fixing intends to raise the price levels as high as possible to gain instant and better revenues.
It is considered a conspiracy because the price rates are fixed for the mutual benefits of the trader. In some places, we have seen retailers and manufacturers conspiring to set common prices and limit discounts.
Although price-fixing is allowed in some markets, generally the governments keep an eye on such practices. International price fixing is punishable under the anti-trust laws of several countries if it is done
Liked this post? Check out the complete series on Business