Founded by Jerry Baldwin, Zev Siegl and Gordon Bowker, Starbucks is an American coffeehouse chain and coffee company. It was based in Seattle, Washington to nurture the spirit of one person, one cup, and one neighborhood at a time. The business model of Starbucks revolves around channelizing this American Coffee Company and Coffeehouse Chain in more than 30,000 locations around the world.
In this post, we will be diving deep into the Starbucks Business Model to understand how the company successfully operates its business worldwide, plus, we will also learn about the key strategies that help Starbucks generate its revenues.
So, without any further ado, let us get started right away –
Introduction to the Business Model of Starbucks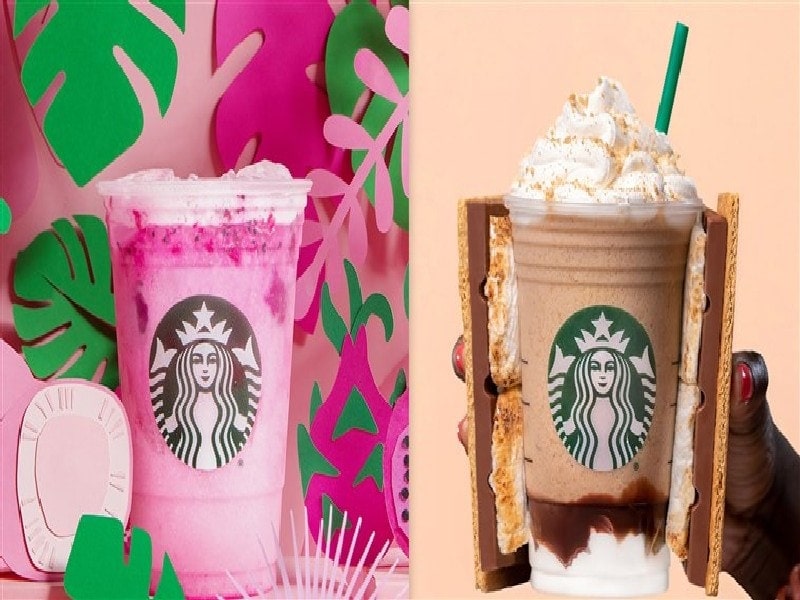 It serves a wide range of products such as hot and cold drinks, VIA, whole bean coffee, full-leaf tea, loose-leaf tea, latte, fresh juices, Frappuccino beverages, etc.
It also offers a range of snacks such as pastries, yogurt, salads, cakes, etc.
Starbucks has distinguished itself from other coffee companies by popularizing the darkly roasted coffee. Unlike other coffee makers, Starbucks uses automated espresso machines to make coffee. It does so to ensure the safety of its employees.
Key partners of the Starbucks business model are Coffee Growers and Coffee Machine makers.
Suppliers are the key partners in successfully channelizing their business around the world.
It deals with coffee producers, traders, and exporters to ensure a high-quality supply of coffee products. For non-coffee products, it works with various national, regional, and local sources.
Business Model of Starbucks uses a network of company-operated stores and licensed stores for selling its products. Apart from these, it uses convenience stores, grocery stores, specialty stores, and warehouse clubs to sell their products. Starbucks' products are also available on their website.
In this post, we are going to discuss the Business Model of Starbucks and how it earns money. First, let us take a look at the structure and business segments of Starbucks.
Structure of Starbucks Business Model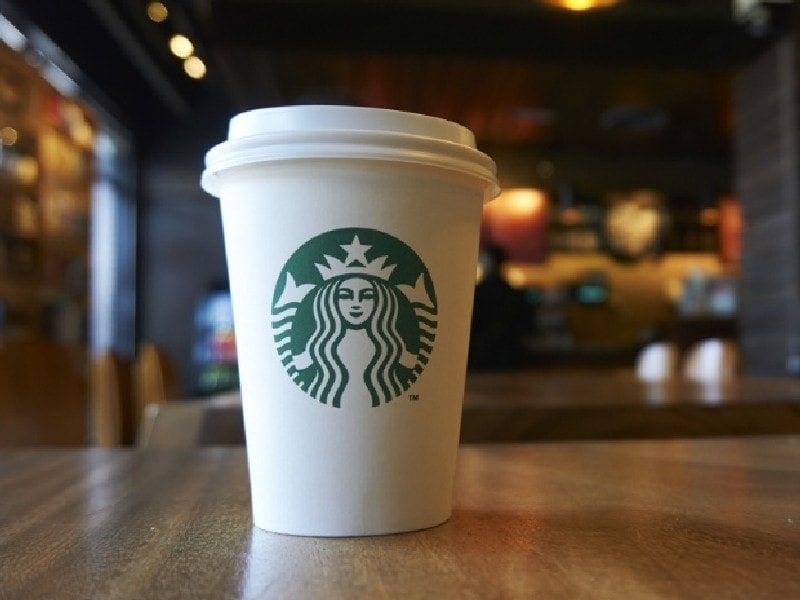 The structure of Starbucks has evolved a lot since its inception.
First, Starbucks' offerings have been expanded to include items such as iced-coffee, caffe latte, and espresso.
Then, employees were trained to provide excellent customer service. After this, the living room style spaces were introduced to create a unique customer experience.
Not only this, Starbucks continually tries to offer a comfortable working space where anyone can go and work peacefully without any need to place an order.
All these efforts look nothing but a slow overhauling process of the company. But, whatever it is, these efforts did pay off. Starbucks is, now, the world's leading coffee chain.
Starbucks comprises different business segments that also play a significant role in helping the company generate good revenues. In this section, we will be covering those business segments-
Business Segments of Starbucks Business Model
Starbucks has four major business segments:
1) America
This segment accounts for 69% of sales for the company. This segment includes U.S., Canada, and Latin America.
2) Europe, Middle East, and Africa
This segment covers around 6% of the total sales of Starbucks.
3) China & Asia Pacific (CAP)
This segment brings 13% sales for the company. China and India are one of the fastest-growing markets and that is why Starbucks is growing its reach in the CAP region.
4) Channel Development
This segment brings 9% of the total sales. It consists of Tazo branded single-serve products, roasted whole bean coffee, grounded coffee, a range of ready-to-drink products, and other products that are sold worldwide.
With this, we know in which areas Starbucks operates. Now, let us take a deeper look at the Business Model of Starbucks.
Strategies behind the uniqueness of Starbucks Business Model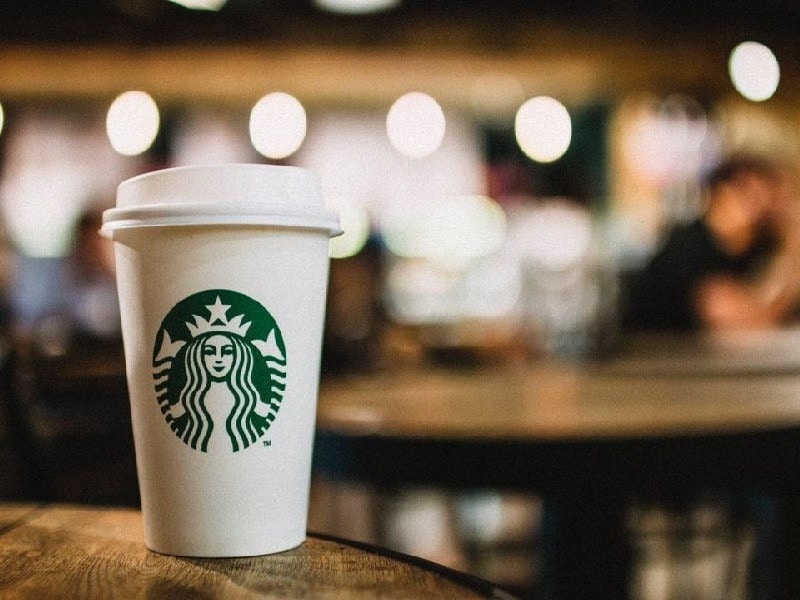 The key factors that make Starbucks one of the most successful and reputed coffee chain around the world are-
1) Premium Products
Being a premium brand, Starbucks has the reputation of selling only the premium products of top-notch quality. Such branding and it is authentic executing differentiate Starbucks from other coffee chains.
Starbucks never comprises its quality and taste since its inception and it charges premium prices for its services. All this ensures a higher-end customer base for the company which is also quite loyal.
2) Differentiated Cultures
The culture of Starbucks is clearly defined that incorporates its partners, coffee and customers for creating a welcome culture with lots of love, warmth, and belonging.
The company also considers itself accountable for all the results of its products and services, and they deliver their best to stay dedicated to customer satisfaction.
3) Top-Notch Supply Chain
The supply chain of Starbucks is ethical and adeptly managed. The company is dedicated to ethical and sustainable sourcing. Starbucks has a target of achieving 100% ethically sourced coffee target which was 99% last year.
So, they are very much in place to accomplish this target by the end of 2020.
4) Best Suited Customer Service
To have a loyal customer base, it is a must offer best and highly personalized customer services, and Starbucks does this in the most dexterous and efficient manner.
Starbucks employees get special customer service training, so they can serve their customers in the highly tailor-fit, engaging and welcoming fashion.
5) The right use of Owned and Franchise Stores
Starbucks is very good at ensuring the perfect mix of company-owned and franchised stores, which is also playing key role in ensuring profit-driven global expansion for the company.
Around 51% of Starbucks stores are company-owned while 49% of stores are franchised. This makes the business model of Starbucks be more efficient.
Business Model of Starbucks: How Starbucks works?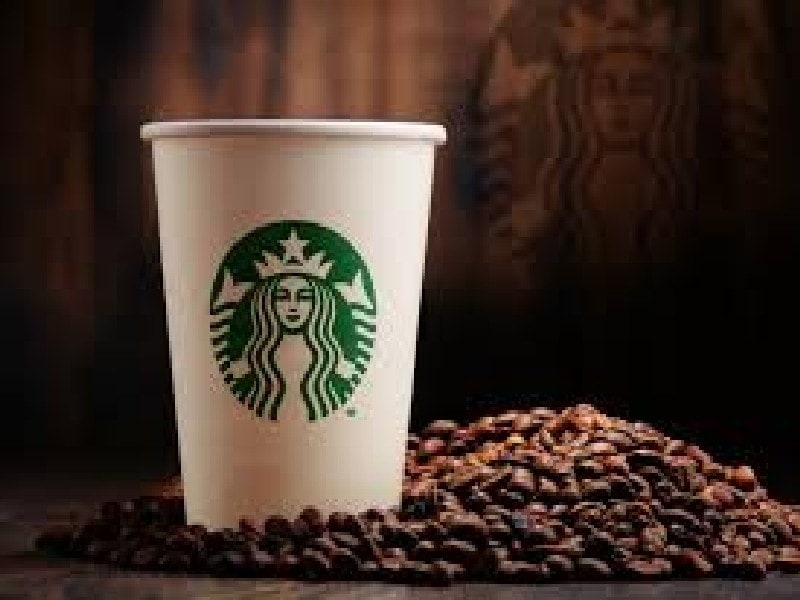 The working of the Starbucks business model depends upon different elements. Let us have a look upon those elements one by one-
1) Customer Segmentation for Starbucks
There is no significant customer segmentation in the Business Model of Starbucks. It makes and sells coffee to anyone who wants to have a unique and high-quality coffee.
But in a more general fashion, you may say home and office clients are the parts of Starbucks Customer Segments. High-end customers also belong to the company's customer segments.
2) Value Propositions of Starbucks Business Model
Business Model of Starbucks has four value propositions:
Innovation: This is the first value embraced by Starbucks. It uses only high-quality beans and designs innovative products for its customers. It employs trained roasters to work on those high-grade beans.
Convenience: Customers can use the Starbucks app to order its products. This has made life easier for the customers, and they can now avoid lines at the stores.
Accessibility: Starbucks works on availability by making a wide range of products readily available to its customers. It has more than 30,000 stores that provide around 30 blends of coffee. It also offers products such as sandwiches, pastries, tea, smoothies, salads, yogurt, parfaits, and fruit cups.
Status: As a result of its success, Starbucks has a powerful brand now. It has won many awards, and its name is now used as a synonym for premium quality coffee.
3) Role of Customer Relationships in Starbucks Business Model
Starbucks offers personal assistance to its customers.
Employees make and serve the products to customers. They also assist customers with any help they need. This helps Starbucks to create a deep and robust relationship with its customers.
As discussed above, customer services are the prime focus of the business model of Starbucks that plays key role in ensuring a loyal customer base for the company.
4) Key Activities performed by Business Model of Starbucks
Business Model of Starbucks covers two main activities. First, it designs and develops innovative products. Second, it serves them to the customers.
In addition, Starbucks is also involved in-
Marketing
Production
R and D
Cleaning
5) Key Resources of Starbucks Business Model
Human resources are critical resources for Starbucks.
First, they have a network of farmer centers that ensure the supply of premium quality coffee. These centers have agronomists and experts for professional guidance.
Second, Starbucks has the product staff, which is responsible for developing innovative products.
Third, it has store associates for serving the products to the customers.
6) Cost Structure of Starbucks Business Model
Business Model of Starbucks is based on its values.
It aims to provide premium quality products with warm and friendly personal service.
The cost structure of Starbucks majorly consists of fixed expenses such as administration and store operation costs.
Another primary cost driver is the occupancy cost which is a variable expense.
Revenue Model of Starbucks: How does Starbucks make money?
The revenue stream of Starbucks includes sales of fresh beverages, packaged tea and coffee, and food.
79% of company revenue generally comes from the Starbucks owned stores.
Other key revenue streams of the company are-
Premium Coffees
Whole bean coffees
Premium Teas
Food items
Seasonal Novelty Items
Marketing Strategy of Starbucks Business Model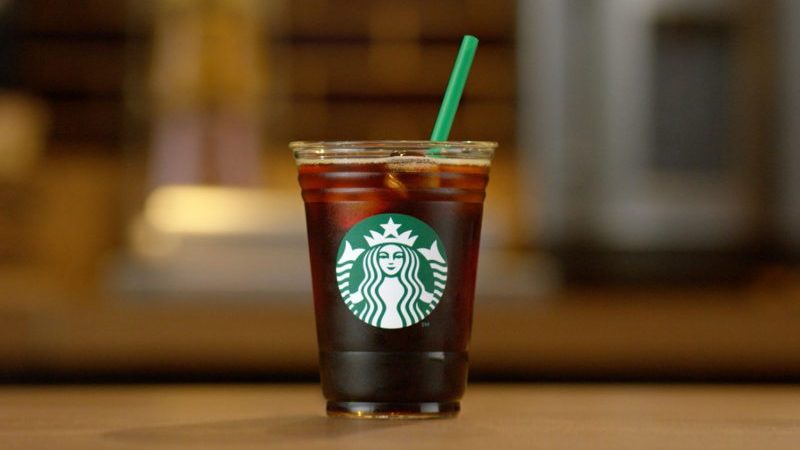 The marketing strategy Starbucks is unique and creative. It markets its products well, and this has led to its enormous success. Some key aspects of its marketing strategy include-
1) Classic Logo
The logo of Starbucks has evolved a lot over some time. But, the main thing is it appeals to a broad audience base. The classic siren logo works perfectly to create a loyal customer base.
2) Brand Consistency
The branding of Starbucks is almost perfect. Everything, including advertising, the atmosphere in their stores, digital content, clean and stylish cups, and tumblers with modern designs, give a Starbucks like feel to the customers.
The customers always have a consistent experience with Starbucks, and this creates a permanent psychological impact on their minds. They always seem to come back for more.
Starbucks also uses other strategies to promote itself, but, the significant reasons for its success are the above two strategies.
A Final Word
Starbucks is a perfect example of smart marketing, consistency, hard work, and top-notch customer service.
Business Model of Starbucks reflects the well-thought planning and execution behind it. Starbucks, surely, serves as an idol to the entrepreneurial world. Being one of the top players in the Coffee Shop Industry, Starbucks for sure has an inspiring business model.
Do you also find the business model of Starbucks flawless, or can you suggest some of the negatives of their business model? Share your views with us in the comments below.
Liked this post? Check out these detailed articles on
Topic of Business Models
Alternatively, check out the Marketing91 Academy, which provides you access to 10+ marketing courses and 100s of Case studies.