As per the study, around 35% of the top companies listed by Fortune are family-owned businesses.
These family-controlled businesses are responsible for 64% percent of U.S. gross domestic product, 60+ % of employment, and around 80% of new job opportunities.
Family-owned businesses are the oldest forms of businesses that still prevail.
It has roots grounded in the history of the business world. Nearly every member of a particular family is involved in the business. Ownership and control are all in the hands of family members.
Farms and lands were the early forms of family-owned businesses. It has been modified since then. Nowadays, family-owned businesses execute their services in all fields. The operations are carried out in large numbers and of good quality.
If you also want to understand some of the family business ideas, then this post will uncover all the mysteries behind what is a Family-Owned Business Model and how it works. We will also include some of the top-performing family-owned and managed business examples. So, let us get started-
What are Family-Owned Businesses?
A family-owned business is defined as any profitable business with most of the same family employees. These members are all employed in the business and extract their profits from time to time.
The family members have full control over the business operations and other ownership-related things.
Some outsiders are also present in the business, but full ownership is always in control of family members.
All types of decision-making are influenced by respective family members only. There is no other entity. These involved family members are related to each other by marriage, blood, or adoption.
The members can influence all decisions of the commercial organization by their excellent abilities.
Today, family-owned businesses are regarded as dynamic participants in the corporate world.
The services of these businesses are making people more inclined towards it. These businesses can range from two persons to partnerships, that too in the family itself.
The concept of family-owned businesses has more perks than other forms of business. The family name itself instills faith and assurance in the individual. Family-owned businesses are more concerned with the client's needs with good quality work.
It may have more advantages over other forms of business.
The Planning Process of Family-Owned Businesses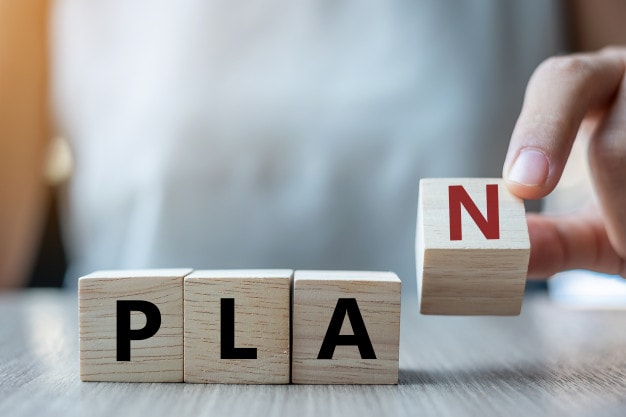 Every business requires planning, and family-owned businesses are no exception.
Some may think the planning is unnecessary for a family-owned business, as most people are from family. But this is a total myth. Family-owned businesses need more planning than other forms of business.
The planning is done to keep together family and business.  The strategic planning rule is also followed here.
The family-owned business has its own set of challenges, like resolving conflicts, maintaining hierarchy, etc. to overcome these, the family business needs planning and plotting around the profitable firm.
These types of businesses have a different set of planning processes. It is carried out into three phases:
Familial planning
Business planning
1. Familial Planning
In this planning process, all interested family members come together to support an idea of business.
All members come up with their thoughts and commitment concerning the business.  It well describes their willingness and dedication to the family business.
The interested members share their ideas, thoughts, goals, priorities, needs, pros, cons, and abilities.
A special meeting is called on for this discussion, and all members put their visions on the standard table for proper analysis of the business idea. They conclude on a final agreement and shake hands for a new beginning in their family business.
In short, family planning makes the business more ready for all future challenges and adversities.
2. Business Planning
Business planning is an essential aspect of family-owned businesses.
To fulfill the business's long-term goals, financial planning is necessary with all types of objectives and aims. Every family-owned business holds different objectives for their firm that needs to be fulfilled by the business leaders.
These leaders intermix all prospects of the business into one and start the operations.
In business planning, the analysis of all managerial aspects of business is done by the team leaders. They analyze everything on the list and then take action as per the requirement.
Further, in this process, all business strengths and weaknesses are also analyzed for better judgment. Business objectives play a significant role in this planning process. The family-owned business matures under this step planning.
3. Succession Planning
Succession planning is also essential in a family-owned business. It involves decisions like whom to give control and ownership in the next phase of business.
This planning makes it more simplified about who will follow who and what will be the criteria.
According to the facts, most family-owned businesses lack power in the next generation.
Only some handfuls of family-owned businesses work reasonably well in this respect. Problems arise in the transition phase that leads to more significant mishaps in the business.
All three combine to produce a great business strategy for family-owned businesses.
Benefits of Family-Owned Businesses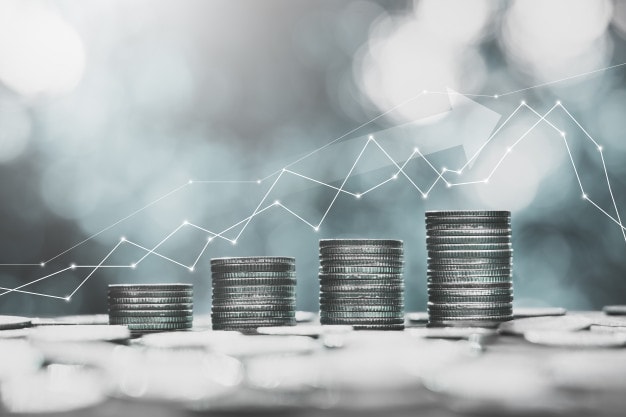 Family-owned businesses have some positive benefits over other forms of businesses.  These advantages make family-owned businesses more accessible and approachable.
The following are some of the benefits of the family businesses:
1. Family businesses have longevity as compared to other forms of business. 
These businesses operate by influencing all enterprise assets like inventory, resources, usage of tax leverages, etc.; this allows them to look well in the long run.  All family-owned businesses operate in the long term as the members feel connected to the firm.
The family business has low resource conflicts in the organization, leading to suitable entrepreneurial investments.
2. Family-owned businesses create enormous wealth. 
Family businesses are good at creating wealth with their vigorous entrepreneurial activities that operate across time.  As per the facts, a family-owned business makes almost 5.4 firms and other divisional assets.
They start their business with scratch but build their whole empire in considerable time.  The largest family-owned business is Walmart incorporation with $499.4 billion net sales.
3. Family businesses come with a sense of how to do business right. 
Executing a great business idea is a necessary thing in any enterprise. A family-owned business knows it all. These businesses are experts in this area. These businesses know how to convert adversaries to new opportunities.
They do business with clear and vocal objectives.  Due to family businesses' good governance, they are flourishing more than any other form of business.
Family businesses focus on next-generation services, not in quarter-time services. They envision high and produce excellent outcomes out of their operational services.
Top Family-Owned Businesses Companies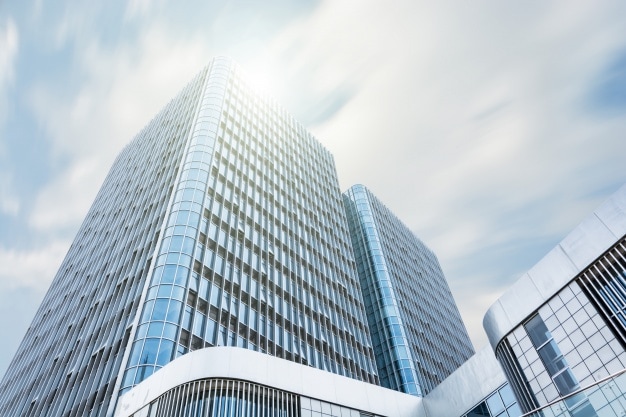 Family-owned companies are doing great in every marketing area.  They have made their names through their dedication and visions towards the business.
Let us have a look at some of the top companies in this regard.
1. Novartis
Novartis Company is headquartered in Switzerland that has expertise in healthcare.
They are the biggest medicinal drug makers of the world, with a market cap of $279 billion.  Sandoz Company owns this massive business that dates back to 1996.  The company has two mergers- Sandoz and Ciba-Geigy.
The significant ownership share is in the hands of the Sandoz foundation with Pierre Landolt as a directorate.
It has an outstanding market value in the healthcare area. They have an enormous net sale and have created many exceptional medicinal drugs for the world.
2. Walmart
Walmart Company deals with consumer staples.
This company is world-famous for its consumer services and operations.  It has headquarters in the United States as a renowned family-owned business of this world.
Walton family has made its name in the international as well as the native country.  This family owns almost all the shares of ownership for Walmart's company.
All operations of Walmart are looked at by Walton family members. The company is vast, with a market cap of $241 billion.
3. Facebook
The name is familiar to everyone present in the world.  This company has won hearts with its excellent performance and services.
Facebook is founded by Mark Zuckerberg, who later brought his family to the business arena. His elder sister Rand is the marketing executive of Facebook.
But, a large number of shares are still under Mark Zuckerberg itself.  He also made his father the shareholder of Facebook.
4. Oracle
Oracle is related to information technology areas. Ellison's family drives all the operations of the oracle.  Larry Ellison is the chairman of oracle groups.
This company is famous for its exemplary services in the area of information technology.  Larry was CEO of the company until 2014. After that, his two sons, Megan and David, took the position and ran the business.
Oracle stock services are doing great in the information technology area with a great sense of business.  They have good market value for the same.
5. Nike
The knight family owns this company.  It is a very famous brand in the world that deals with consumer discretionary.
The headquarters of this company is located in the United States.  Nike has a market cap value of $882 billion.  Phil knight has been the face of Nike since its foundation. It was founded back in 1964.
Presently, Travis knight – son of Phil knight, is the chairman of Nike.  He will sustain the legacy of the knight family and operate in a good way.
6. Carnival Corporation
Associated with Consumer Discretionary, Carnival Corporation is a US-based Arison family-owned business.
With a Market Cap of $37billion, it is one of the top family-owned businesses in the USA.
Siblings Micky and Shari Arison hold the large stakes in the Ship Operator business founded by their late father, Ted.
7. Phillips 66
As one of the top gas producers, Phillips 65 is one of the popular family-owned businesses in the USA.
Serving in the energy industry sector, it holds a market cap of $43 billion. The Phillips family owns it.
Frank and L.E. Phillips founded it in the year 1917, and it was named as Phillips Petroleum Company. Phillips' family is still the largest shareholder of the company.
8. McKesson
Serving in the healthcare industry, McKesson is one of the oldest family-owned businesses in the USA.
John McKesson and Charles Olcott founded it in the year 1833. It is now considered as one of the largest pharmaceutical distribution and healthcare I.T. companies in the U.S.
Its market cap is $55 billion, and the McKesson family holds most of the shares.
9. Kinder Morgan
As one of the largest oil and gas pipeline companies, Kinder Morgan is one of the top Kinder family-owned businesses.
Associated with the energy industry, Kinder Morgan was co-founded in the year 1997 by Richard Kinder.
With a $90 billion market cap, Kinder Morgan owners Richard Kinder and his wife are also known as the top philanthropists in Houston.
10. Sun Pharmaceutical
Associated with the Healthcare Industry, Sun Pharmaceutical is one of the top family-owned businesses in India.
The Shanghvi family owns the company, as Dilip Shanghvi founded it in the year 1983.
It is considered one of the largest drug companies in India, with a market cap of $36 billion.
11. Richemont
Associated with the consumer discretionary industry, Richemont is one of the top family businesses in Switzerland owned by the Rupert family.
It was founded by the South African billionaire Johann Rupert as one of the top-notch luxury goods conglomerates. His father owned a tobacco company who monetarily helped Johann in establishing Richemont.
Nowadays, Richemont is known as the second-largest luxury goods company in the world. Richemont has the $46 billion market cap, and its major shareholder is still the Rupert family.
12. Reliance Industries
It is rated as one of the top family-owned businesses in India, as Ambani's are the richest family of India.
Reliance industries are associated with the energy industry sector. Dhirubhai Ambani founded the company, and now Mukesh Ambani is the chairman and CEO of Reliance Industries.
Mukesh Ambani's wife Nita and sons and daughter are also members of the boards. The market cap of Reliance Industries is $45 billion.
13. Samsung Electronics
Serving in the Information Technology industry, Samsung Electronics is one of the most popular Smartphone and tablet manufacturers globally.
With a market cap of $174, it is one of the top family businesses in South Korea.
The chairman of Samsung Electronics, Lee Kun-Hee, first assisted his father in expanding the Samsung Group and then founded Samsung Electronics.
His son is Vice Chairman of the company, while daughters are serving the executive roles for the company.
14. Anheuser-Busch InBev
As one of the most popular family-owned businesses in Belgium, Anheuser-Busch InBev is associated with the consumer staples industry.
With a market cap of $197 billion, the company is owned by Lemann, Telles, and Sicupira families.
The merger with 3G Capital in the year 2008 gave birth to Anheuser-Busch InBev, and, now, all three men own around 26% of the company.
15. SoftBank
Owned by Son Family, SoftBank is one of the top family-owned businesses in Japan.
Masayoshi is the second richest man in Japan, and he is the founder of SoftBank. He founded it in 1981.
Along with its internet, mobile, and e-commerce businesses, Soft Bank also owns 32% of Alibaba and 80% of Sprint.
SoftBank enjoys a $72 billion market cap.
Final Thoughts!
Family-owned businesses are great at operations and other services.
They have impacted well. These business processes are different from other forms but are more reliable and good in a certain way.
These businesses lay the way to the vast entrepreneurial ventures through its clear values and guidelines.
It is your turn now!
So share your list of top family-owned businesses in your country in the comment section below.
Liked this post? Check out the complete series on Business