Have you ever tried to advertise small businesses on a shoe-string budget? Well, if you haven't then you probably don't know how tough it can be. When it comes to small businesses, the marketing strategies chance completely.
It is all about brand awareness then because not many people know about these businesses, right? So, you need to be extra careful when you are marketing to small business.
There are not many things that you need to change; however, you need to make sure that more and more people know about the businesses.
Advertising is no doubt the most essential factor in the growth of business but sometimes it can affect your pocket adversely as many marketing ideas can cost you heavily.
Hence not all business owners can afford those costly ideas, but you need not worry as there are a number of marketing ideas which won't cost you heavily and will be easy on your budget as well.
In this article, we will be discussing a few of the best advertising ideas for small businesses that are affordable under low-budget. So read on to know about those marketing tactics:
Well, how are you going to do that in the first place?
We will tell you how. With the help of the tips that we have in here for you, of course!
How to Advertise Small Businesses?
When you want to advertise small businesses, there are certain things that you need to know about. We shall be discussing all of these things and tips in here. So, make sure that you read it till the end to know what are talking about.
1) Marketing All The Way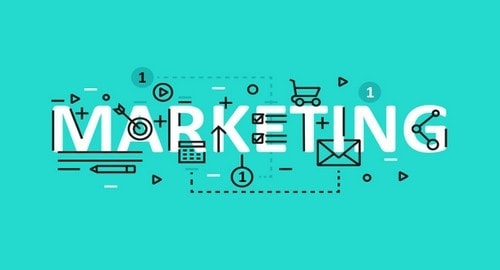 This is something that is very important and you should know about it for sure. When it comes to the small businesses, there is a constant need to market all the time. So, you will have to make sure that you have got a proper elevator pitch.
Now you must be wondering what that is? Well, an elevator pitch would be something that will grab the attention of the users. You need to make sure that you are successfully able to engage them into the ads that you have.
Try it out and see the results for yourself. We are pretty sure that you will be impressed with the results that you find.
2) Leverage The Community That You Have
When it comes to marketing the right way, there isn't really much to think about. You should probably focus on the local efforts first. What are the things that the people in your community would want to have? This is a question that you need to ask when you have to market constantly.
We would suggest that you sponsor a particular team and then you will be able to cater to the demands of the people that are near you. Make sure that you search for the chances and then let the customer know about the messages.
3) Collaborate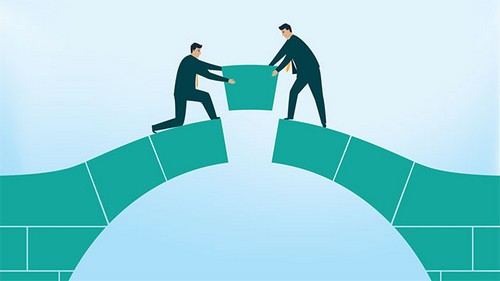 You need the best possible support that you can get from all the businesses that you can. The best way to do that is to make sure that you collaborate with the best of the businesses that you want.
The process of cross-promotion is something that you have to do in order to get the most out of your efforts. Find out the businesses that don't want to compete with you and then you can easily perform collaborations that will get you both some of the best benefits.
We suggest that you use the coupons, fliers, website links, and other promotional stuff so that you can share it to social media and get the best possible results.
4) Networking Is Essential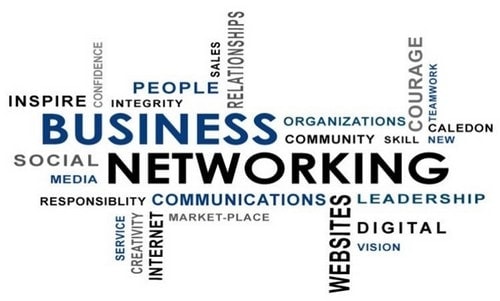 When it comes to marketing, one of the most important thing that you will need is a proper network filled with connections.
One of the best ways to make a business is to get all the contacts that you can. We are suggesting that you go ahead and shake some friendly hands and then get to have some relationships with the people who matter.
There is no doubt about the fact that networking will require some commitments that will take some time to happen.
You might have to be patients when you want the results from networking. Building proper contacts isn't really going to happen in a day, is it?
5) Create A Buzz
When it comes to small business, the more word gets around, the better it will be for your business.
Make sure that you have a buzz created for your business if you want to advertise to small businesses.
It might take some time to get the results that you want. However, once it does, you will just the most impressive results ever. So, make sure that you have a buzz created for your business.
6) Ask For Customer Referrals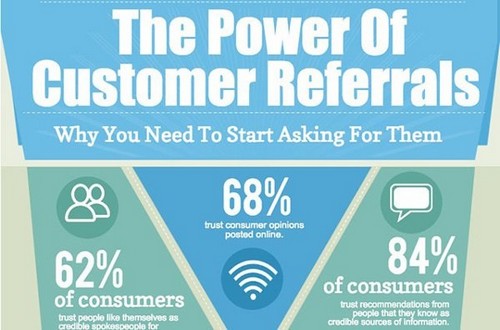 You need to make sure that you ask for the customer referrals and this is something that you shouldn't be shy about at all.
There are many people who love to provide referrals when they are asked of it.
Referrals are the best way to make sure that you get the opportunity to connect with the customers.
For those who aren't asking for the referrals, we would suggest that you do it immediately because you will be missing out on some of the best opportunities.
7) Build Some Relationships
If you have a customer already, then it will be a less expensive to get them interested in your business.
Having a new customer all the time can be a bit expensive because you will have to invest in numerous marketing strategies and methods that will help you get the best of the results for sure.
So, when you are making a pitch to the customer make sure that you don't just do it to sell your product but you also focus on building new relationships as well.
If the customer has a good relationship with you then there are chances that you will be able to persuade them easily.
8) Offer Some Coupons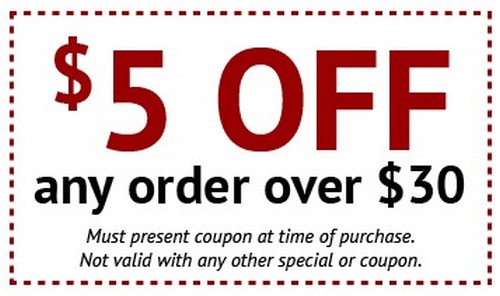 Another one of the best things that you can do in order to advertise to small business is offer them some amazing coupons and discounts.
Nothing gets the attention of people more than free stuff.
So, why not try it out and see for yourself? You could provide discounts on the ads of the products and it will be amazing for sure.
In addition to all these amazing tips, we are also going to share some easy hacks for you to advertise small businesses-
Small Business Advertising Tools
1) Reddit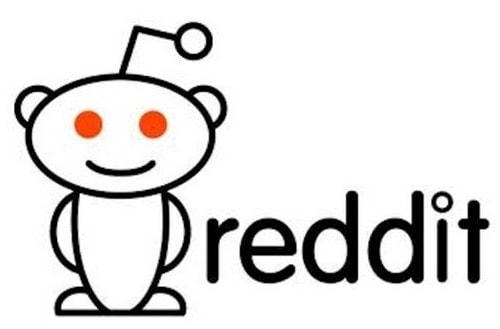 This is one of the best marketing ideas for low budget businesses. It is a powerful tool to promote your business in an effective way and if you want that consider posting quality content.
Here, you will be dealing with the real tech savvy audiences that will enable you appreciate the most relevant audience base.
Reddit Subcategories let you target with utmost precision and that is why, finding your niche and posting relevant content will empower you to dominate the market.
2) Social media
Social media can be effectively used to promote a business and when it is about low budget marketing options it is among the best. Be socially active on different platforms and talk about your brand and wait for the magic to happen.
Social Media platforms are the places where most number of your audiences are available. So, reaching to your audiences via Social networks is going to be very productive.
Facebook, Twitter can be of great benefits for B2C, B2B businesses while LinkedIn is extraordinary for B2B advertising. Instagram and Pinterest sorts of platforms are great in ensuring effective visual advertising.
3) Evergreen Content
Your content is the most powerful tool to influence your audience.
It is the cheapest form of marketing if you are writing your contents on your own. You can also hire a writer which is not a troublesome task.
Opting for top 10 lists, sharing how to guides and offering values through content will ensure boosted advertising for your brand.
4) Discounted Ads
There is no denying the fact that publishing ads on top sites like Google and Facebook are really costly but you can go for ad promos which are often available on different websites.
Using these ad promos you can get a considerable discount on your Ad campaign.
5) Creating Videos
Just like the content, it is also one of the best marketing ideas for low budget businesses.
You can create your videos on free and publish them on a different platform to promote your business.
Videos are considered the most powerful form of content in engaging and converting the audiences. Videos also have the power of going viral and turning any campaign an instant hit.
6) Infographics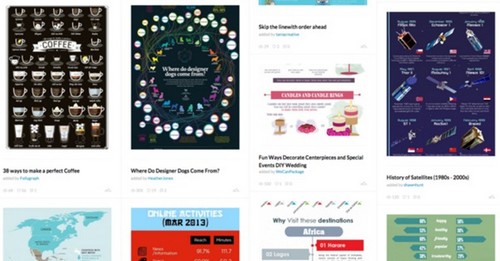 You can go for infographics as they are a cheap and highly powerful marketing tool.
They can attract traffic easily but make sure that you are not hiring a designer rather making it on your own.
Opting for DIY Infographics is one of the most effective ways to educate the relevant audiences and advertise small businesses.
7) Go for LinkedIn

It is one of the best social media platforms for promoting your business in an effective manner. Here you can promote your content without affecting your budget adversely.
There are different relevant groups on LinkedIn that will help businesses to widen the reach and generate more productive B2B leads. Running LinkedIn Ads is also a cost effective option of advertising.
8) Online Contests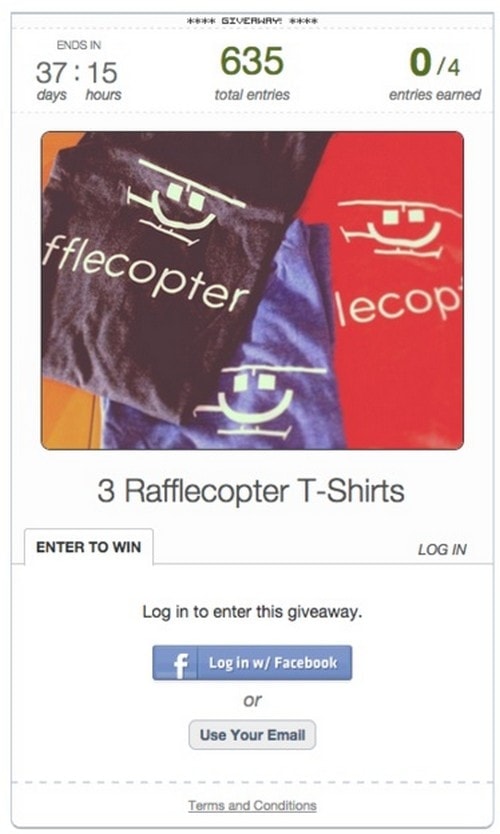 If you are really tight on your budget but want to promote business in an effective manner then consider conducting online contests.
Just offer a gift voucher or any commodity and you are good to go.
Sites like Rafflecopter will help you run contests or giveaways in the easiest possible fashion.
9) Business cards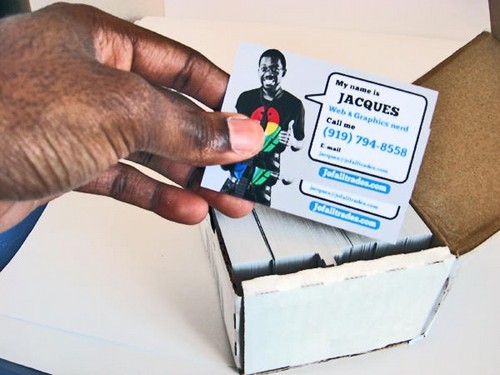 You can follow this low budget tactic to promote your business in your local area.
With every handshake, you will be advertising your businesses and connecting with more number of relevant audiences.
10) Events
If you are really concerned about local area marketing but are low on budget then you can go for organizing events according to your marketing goals.
Printing flyers and posting them on the bulletin boards like coffee shops, libraries, colleges, etc. will help you advertise your small businesses in a result driven manner.
Final Words
These were a few of the best marketing tactics for small businesses.
You can follow these marketing ideas if you are low on budget but want to gain the best out of your marketing campaign. Some other bonus tricks for you are –
Recycling your old content
Opt for Industry partnership
Apply Online for contemporary Business Awards
Use Guerilla marketing that gives more attention on creativity than budget
Use Email marketing
Start using giveaway balloons at local events, etc.
So, these are some of the tips that we have in mind for you. With the help of this additional help, you will be able to advertise to small businesses easily and generate good leads.
Do you run a local business? What is the objective of your business? Share with us to know the right advertising strategy for your business.
Liked this post? Check out the complete series on Business